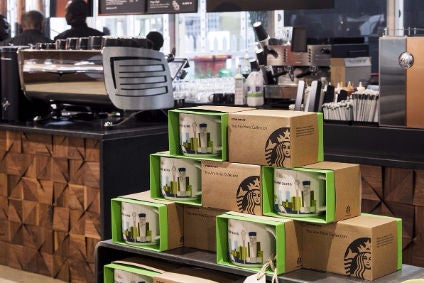 The use of antibiotics in the foodservice supply chain remained in the spotlight in April, with investors in the UK calling on operators to take action. In the US, the FDA released its final guidance on menu labelling. And in emerging markets, Starbucks entered South Africa, BurgerFi announced a deal in the Middle East and Burger King signalled plans for further expansion in India.
Investment community puts antibiotics under scrutiny
Antibiotics in the food supply chain has been a hot topic for a number of quarters, with a number of meat processors, food retailers and foodservice operators announcing pledges to curb or end their use.
With food safety, food security and cost in mind, the use of antibiotics in animal farming would in many instances be supported by consumers. However, an increasing number of consumers is demanding the presence of antibiotics in the food supply chain be reduced, amid concerns over the impact the over-use of the medicines in food can have on humans, with rising anxiety over the resistance of a growing number of infections.
Ironically, public misunderstanding of antibiotics – and the over-use of the medicine by humans – is a significant factor in growing antimicrobial resistance. Nevertheless, companies are responding to growing campaign and consumer pressure by offering more meat products produced without antibiotics or by announcing commitments to scale back their use.
Those pledges continued in April, with Yum Brands' Taco Bell chain committing to stop using antibiotics "important to human medicine" in its chicken by the end of the first quarter next year.
However, another Yum Brands chain, the chicken-heavy KFC, has not gone as far as its stablemate. "By 2017, antibiotics important in human medicine will only be used to maintain chicken health, and only under the supervision and prescription of a licenced veterinarian. The use of these antibiotics for growth promotion is not allowed."
Matthew Wellington, of consumer US PIRG, said Taco Bell's antibiotics commitment was "good for business and even better for public health". He added: "KFC, Taco Bell's sister brand, should follow this example and serve up a bucket of original recipe chicken raised without routine antibiotics."
Yum Brands said its third major chain, Pizza Hut, is "currently evaluating antibiotic usage in their poultry supply and will provide updates when available".
Crucially for campaigners and consumers concerned about the use of antibiotics in the food chain, some investors are also pushing for change. April saw investors including Aviva Investors, Strathclyde Pension Fund and Coller Capital call on foodservice operators to reduce their use of the medicines in their meat supply base. The investment groups wrote to companies including McDonald's, Burger King and UK pub group JD Wetherspoons urging change. Some of the companies contacted have started to embark on new policies but the fact the investment community highlighted the issue is telling and could prompt more moves.
Jeremy Coller, the founder of Coller Capital, said: "These large food companies are key ingredients in the portfolios of most of our pensions and savings – thus it is a case of proper risk management to ask them to work out how they will meet this challenge".
Coller has also set up the philanthropic Jeremy Coller Foundation, which has animal welfare and factory farming among the issues on which its focuses. He added: "The world is changing, regulation on antibiotic use is set to tighten and consumer preferences are shifting away from factory-farmed food. As stewards of these food companies and responsible investors, we want to protect both human health and shareholder value."
Meanwhile, it was reported last month McDonald's is testing a cleaner-label version of its Chicken NcNuggets in the US. According to Crain's Chicago Business, McDonald's is trialling the new nugget in restaurants in the south-west of Washington state and in Portland in Oregon. The report said McDonald's described the new nugget as having a "simpler recipe" without artificial preservatives, athough the fast-food giant has yet to disclose further details and had not replied to just-food for more at the time of writing.
US FDA releases guidance on menu labels … while Subway announces move on calories
Staying on the theme of health, in late April, the US Food and Drug Administration released its final guidance on menu labelling in the country.
Passed as part of US healthcare legislation in 2010, the final rules were launched in 2014. The regulations require calorie information be listed on menus and menu boards in chain restaurants and similar retail food establishments, as well as vending machines. Restaurants will be required to list calories if they are part of a chain of at least 20 outlets. This rule will also see supermarkets and convenience stores that sell prepared foods obliged to label calories. Vending operators that own at least 20 machines will have to disclose calorie information for food sold from vending machines, subject to certain exemptions.
The FDA intends to begin enforcing the menu labeling final rule one year from when a "notice of availability" is published in the federal register, which it said on 29 April is expected to be published in early May.
Last month meanwhile, Subway introduced calorie counts to the menu boards in all its US sandwich shops. "We take pride in offering our guests a wide variety of fresh, made-to-order sandwiches and salads while providing the information that allows them to get the meal that best meets their needs. We want consumers to know the calorie value of our sandwiches and salads but we also want them to know that many of our menu items contain quality calories and are packed with beneficial nutrients from whole grains, lean meats and the wide range of vegetables we serve," Subway dietitian Lanette Kovachi said.
Starbucks, Burger King and Steakout feature in April's emerging market news
April saw Starbucks add South Africa to its list of international markets with the opening of its first store in the country in Johannesburg.
Starbucks has teamed up with local franchise group Taste Holdings, a business that also works with pizza group Domino's. Taste Holdings is also the company behind local casual dining group Maxi's.
"This is a milestone for Starbucks and we are delighted to have arrived in South Africa," Rhys Iley, vice president for licensed operations within Starbucks' retail business in the UK, Europe, the Middle East and Africa, said.
A day later, Starbucks published its second-quarter results. Speaking to analysts, Starbucks chairman and CEO Howard Schultz said the coffee-shop chain wanted to around 150 stores in South Africa.
Heading north-east to India, Burger King, which only entered the market in 2014, reportedly signalled to maintain its rate of expansion in the country this year.
Rajeev Varman, the CEO of Burger King's business in India, told the Press Trust of India, the fast-food chain opened ten restaurants in its first year in India and added another 38 in 2015. This year, it is aiming for another 35 to 40.
"Burger King is a mass brand and the idea is to get into every city including tier one, two and three. The plan is to build a huge portfolio of restaurants in India. Objective is to lead in India as a restaurant brand in QSR," Varman reportedly said.
However, there were signs of how competitive the sector is in India last month with news Wendy's had decided to lower prices on parts of its menu in India.
And April saw more announcements on expansion into the Middle East. US chain BurgerFi set out a deal to open eight outlets in Kuwait. At present, the bulk of BurgerFi's outlets are in the US, although the "better burger" purveyor has moved into Mexico and has plans to enter the UK.
April sees notable M&A deals in South Africa and US
In South Africa, Famous Brands, the country's largest fast-food restaurant chain, moved to build its presence in the casual dining channel with a deal for 51% of Italian-style chain Lupa Osteria.
Lupa Osteria only has three restaurants, each in the eastern province of Kwazulu-Natal but Famous Brands said the deal was part of its strategy to grow its business in one of the more buoyant parts of South Africa's foodservice market.
"Over the past year our stated strategy has been to explore and capitalise on opportunities in the casual dining category – one of the quickest growing segments in the restaurant industry over the past decade. Our more recent acquisitions, including the Mythos brand, demonstrate our progress in pursuit of this goal," Famous Brands CEO Darren Hele said.
Hele insisted there was to expand the Lupa Osteria chain in South Africa and further afield. "We are confident that this offering is suitable for application in a wide range of new markets. In the short-term our plan is to grow Lupa's footprint to six restaurants in KwaZulu-Natal; over the long-term, we believe that a network of 35 restaurants in South Africa and select African countries is achievable."
In the US, the takeover of casual-dining chain Quaker Steak & Lube by truck-stop business TravelCenters of America was completed in April.
Quaker Steak & Lube has 50 outlets in 15 states, with a menu majoring on wings, ribs and burgers. The majority of its restaurants are in eastern US states but Tom O'Brien, the CEO of TravelCenters, said there was potential to take the chain across the country. He set out three ways the company plans to grow the Quaker Steak & Lube, business.
"We expect to grow Quaker Steak & Lube into a nationally recognised brand principally by franchising and licencing, but we also expect to add the brand in selected existing facilities and to be opportunistic regarding the possibility of acquiring additional locations."
Free Whitepaper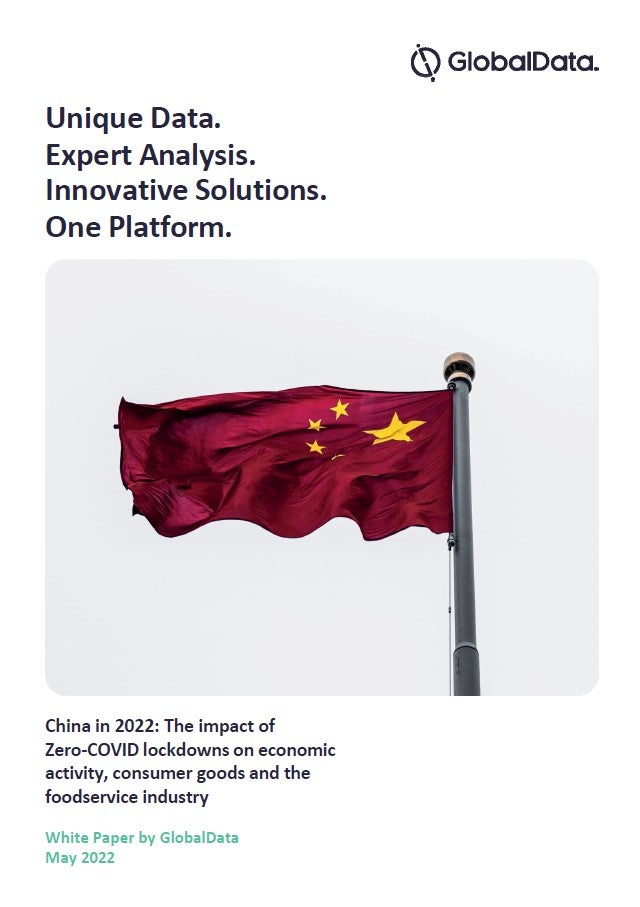 What is the impact of China's Zero-COVID lockdowns on economic activity, consumer goods and the foodservice industry?
While wanting to protect the country from being overwhelmed by Omicron, China's adherence to a Zero-COVID policy is resulting in a significant economic downturn. COVID outbreaks in Shanghai, Beijing and many other Chinese cities will impact 2022's economic growth as consumers and businesses experience rolling lockdowns, leading to a slowdown in domestic and international supply chains. China's Zero-COVID policy is having a demonstrable impact on consumer-facing industries. Access GlobalData's new whitepaper, 
China in 2022: the impact of China's Zero-COVID lockdowns on economic activity, consumer goods and the foodservice industry
, to examine the current situation in Shanghai and other cities in China, to better understand the worst-affected industry sectors, foodservice in particular, and to explore potential growth opportunities as China recovers. The white paper covers:
Which multinational companies have been affected?
What is the effect of lockdowns on foodservice?
What is the effect of lockdowns on Chinese ports?
Spotlight on Shanghai: what is the situation there?
How have Chinese consumers reacted?
How might the Chinese government react?
What are the potential growth opportunities?
by GlobalData