In the spotlight: Aryzta's surprise investment in French retailer Picard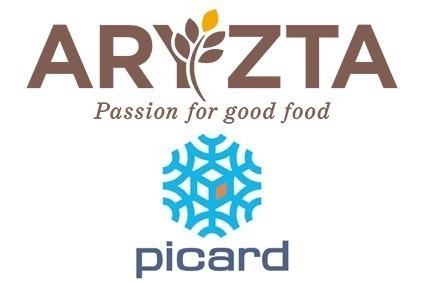 Aryzta's planned investment in Picard has raised eyebrows
Bakery giant Aryzta got the market speculating over its next move when, just a week ago, it announced plans to sell shares in Ireland-based agribusiness Origin Enterprises.
What would the Switzerland-based group do with the proceeds? Would more acquisitions be on the cards? Would Aryzta move in Europe or North America? Could targets be of a similar ilk to Germany's Klemme, Canada's Pineridge Bakery or US group Cloverhill Bakery, all acquired in the last two years?
Aryzta's yesterday (31 March) revealed what it planned to do with the cash - and its shares tumbled.
The company said it was in exclusive talks to buy a 49% stake in French frozen food retailer Picard from private-equity group Lion Capital for EUR446.6m. The company expects the deal to be done but an agreement remains subject to certain conditions, including Picard's consultation with its works council.
The deal will be outside its core bakery business and moves Aryzta into a consumer-facing part of the market. However, it was one CEO Owen Killian described as "consistent with Aryzta's strategy of consumer relevancy through diversifying markets and channel positioning".
He added: "Picard is a highly predictable business and an ideal replacement for Aryzta's Origin holding, allowing Aryzta to strategically move up the value chain." The deal will give Aryzta the right to exercise a call option in three to five years to acquire the rest of Picard.
Investors were unconvinced, with shares in Aryzta closing down more than 8%, falling to the lowest level since the autumn of 2013.
"It is a surprise to see it moving into that area," Investec analyst Ian Hunter says. "It's hard to see the logic right now for the deal."
He added: "They bought it at quite a high multiple. 11.7x EV/EBITDA and the sector's down at about 7. Picard had just raised EUR770m in debt to pay Lion Capital a large dividend of EUR600m so it's highly leveraged and perhaps needed a partner to come in with some cash to help support the balance sheet."
Jean-Philippe Bertschy, an analyst at Bank Vontobel, said: "The move is surprising, as Aryzta is expanding in a non-bakery sector and in a saturated market. It looks like a repositioning in adjacent channels. The bulls will probably appreciate the investment in a leading, well-reputed company. However, for investors who started to see more transparency after the Origin divestment, that new stake will add to the scepticism."
On a conference call, Killian seemed to recognise the questions in investors' minds and suggested the move could be clouded by the company's recent half-year results, which included a fall in underlying first-half sales. However, he was keen to try to get the market to look to the potential the investment could offer the business.
"I guess it's not an ideal time to be introducing Picard to investors so soon after our H1 results. Whenever we get over-focused on a set of quarterly revenue numbers, it's going to be challenging to ask people to think forward five years. That's what we asking you to do now," Killian said. "We know that the lines between foodservice and retail are becoming blurred. We know that people are increasingly empowered and taking control over their agenda by determining what and how and where they wish to consume. We know that technology and social media are playing an increasingly important role in how people arrive at decisions and make choices. We are in the food business and the provision of food will change as consumers take control."
As of September, Picard had 987 company-operated stores with 928 in France - where, Aryzta said, it was "voted the favourite brand" in 2014 - and the rest in Italy, Belgium and Sweden.
Annual sales in the year to the end of March were EUR1.37bn. Killian said Picard had a "March 2015 run-rate" EBITDA of EUR192m. The retailer generates 97% of its sales through own-label, with a smattering of branded sales from the likes of Haagen-Dazs, Ben & Jerry's and Bonne Maman. Bakery products account for 2% of revenue. The retailer, Aryzta said, has the "largest offering" in the sector, selling 1,100 SKUs.
Killian said Picard was "on-trend" in a number of ways, listing well-entrenched interests in home-cooking and cooking channels and newer issues such as clean label and food waste. "This investment is consistent with our strategy to be relevant to consumers across all channels of speciality food," he said.
Nevertheless, not all analysts are convinced about Picard's prospects. "The whole supermarket environment is under an awful lot of pressure," Hunter said. "I notice their annual report was talking about very difficult consumer conditions across France, a squeeze on margins etc. It's difficult to see that that is not going to continue for at least the short term, through 2015. Are people going to use more frozen food? Maybe they are. It is a well-known chain. It does have a name in France. There is that side to it. But I think it is probably under the same pressures as everyone else in the sector."
There are, of course, some concerns about Arytza's core business. First-half profits were up and the company's recent M&A helped its first-half sales to grow. However, underlying revenue dropped 1.5%. Aryzta said moves to cut its product range in North America had affected the results; some analysts said the rationalisation was taking longer than expected.
In a move to allay potential concerns Aryzta could see its focus on its core business eroded, Killian said: "This structure will allow us to learn about Picard without distracting us from our focus on delivering underlying revenue growth and enhancing the returns on our investment in speciality bakery. Our bakery leadership teams will unlock the growth potential of our speciality bakery business in Europe and North America."
He added: "We're intrigued this could be a space that could be very interesting in the future. For now, it's an investment. It's an associate investment. We'll own 49% of it and we contribute hopefully to the development of Picard over the next number of years and determine how it could fit for us. Could it be an alternative route-to-market at some point in the future? It doesn't take from our focus on our speciality bakery business and our ambition to develop all of that business."
However, although in one sense Killian sought to demonstrate Aryzta's focus remained on speciality bakery and, in the short term, its planned investment in Picard was about seeing what that part of the market could offer, he still indicated the company believed the French retailer could offer the group opportunities.
"We believe it may be important to reach savvy consumers in the future because they will recognise the importance of using their smart freezers to plan their dining experiences and these savvy consumers will also recognise that frozen is the most viable option to preserve food at the peak of perfection without added preservatives, while at the same time providing the optimum in convenience in the kitchen and minimising the scourge of food waste. Investing in Picard is a very strategic move and it's all about future relevance."
??
Oops! This article is copy protected.
Why can't I copy the text on this page?
The ability to copy articles is specially reserved for people who are part of a group membership.
How do I become a group member?
To find out how you and your team can copy and share articles and save money as part of a group membership call Sean Clinton on
+44 (0)1527 573 736 or complete this form..