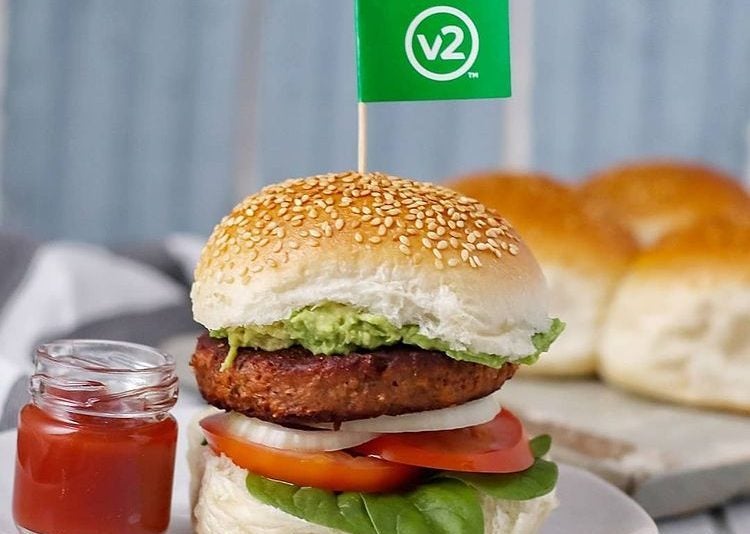 The meat-substitutes market is set for global expansion, with the sector forecast to grow fastest in Australasia, according to GlobalData research.
UK-based data and analytics group GlobalData is predicting the value of the meat-substitutes market – as measured by retail sales – will increase by 95% between 2020 and 2025 to US$11.9bn.
Sales are forecast to grow quickest in Australasia, with GlobalData estimating the value of the retail market will jump 570% to $912m in 2025.
Over the same time period, western Europe, the largest market in absolute terms at present, is estimated to itself see a more than doubling in the size of its retail market to $5.1bn in 2015, up 153% on 2020.
The combined region of the Middle East and north Africa is set to see the slowest growth, although that is forecast to be a still-respectable 32.4%.
Investors appear willing to bet on the continued growth of the meat-substitutes market.
GlobalData has also analysed deal-making in the sector. Venture financing is taking an increasingly large bite out of the market, it says, driving a significant pick-up in deal activity during the pandemic.
So far in 2021, 60.5% of transactions related to the meat-substitutes market have been venture-financing deals. This represents an increase of 20 percentage points from the 40% share seen in 2020.
The biggest of these transactions in 2021 at the time of writing was the $500m investment secured by US firm Impossible Foods in November. California-based Impossible Foods raised the money in a round led by existing investor Mirae Asset Global Investments. The round took the funds raised by Impossible Foods to close to $2bn since its founding in 2011.
Thomas Park, president of Mirae Asset Global Investments (US), said at the time: "Mirae Asset is excited to double down on the team at Impossible Foods as they continue transforming the global food system. It is important to us to partner with true innovators like Impossible Foods' CEO Pat Brown and support the entire Impossible Foods team as they work to solve one of the most critical challenges facing our planet – climate change."
Australasian firms have also attracted finance this year. In September, V2Food closed a AUD72m (US$51.1m) "Series B Plus" funding round, led by European investor Astanor Ventures. V2Food said it planned to use the new funds to expand its manufacturing and to broaden its reach further across Asia and into Europe.
Corporate interest remains, with the most recently-announced deal also involving a firm in Australia. Last week, Harvest Road, the Australian beef and seafood processor, snapped up a minority stake in local plant-based meat business Proform Foods.
Overall, deal-making in the meat-substitutes market has increased markedly during the pandemic, with levels reaching a peak of around eight times as high as those typically seen between 2017 and 2019.
In a further sign of the business activity in the market, the number of newly-launched meat-substitute products has also increased. Figures from GlobalData's product launch analytics database show there has been a 40% increase in the number of these products brought to market in the past five years.
There have been some questions about the growth trajectory of the market in North America. At the start of November, Canadian meat group Maple Leaf Foods said it was reviewing its plant-based alt-meat business after a third quarter of declining sales while, less than two weeks later, Beyond Burger maker Beyond Meat released Q3 financials which revealed its net sales in the US were down by 14%.
Just Food analysis: Is US plant-based meat market facing inflection point or short-term blip?
GlobalData classifies meat substitutes as: soy-based products; grain-based lines; those made from a single-cell protein such as fungi or algae; and 'vegetable- or plant-based proteins' such as those made from legumes.