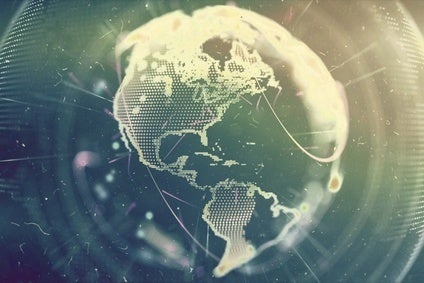 The proposed sale of BRF's Brazilian dairies unit to Lactalis-owned Parmalat looks set to be a win-win for both companies. BRF is focusing on improving the performance of its core meat operations and the group would leave the transaction better positioned to step up its expansion into international protein markets. Meanwhile, Lactalis will strengthen its hand in the promising Brazilian dairy sector, leaving the company well-placed as a global dairy powerhouse. Katy Askew reports.
After what appeared a competitive sale process, BRF has entered into a memorandum of understanding to sell its Brazilian dairy business to Parmalat, the Italian dairy giant controlled by France's Lactalis.
BRF first signalled its intent to offload the unit, which generates around 9% of group sales and 3% of EBIT, in February.
The sale reportedly attracted the interest of a swathe of dairy majors – including the likes of Danone and Mexico's Grupo Lala. While negotiations to finalise the deal are ongoing, Lactalis seems to have won through in a transaction valuing the business at EUR610m (US$802m).
BRF decided to exit the Brazilian dairy sector to focus on its more profitable "core" operations.
Despite a strategic shake-up, the Brazilian firm has been dissatisfied with the profit margin and growth trajectory generated by the division. BRF has pursued a strategy to shift the product mix away from UHT milk and focus instead on value-added items. However, sales have remained pressured and margin improvements have been slow to materialise.
During the second quarter – BRF's most recent financial update – the group revealed dairy sales were down 0.3% on the year due to a 13.5% drop in volumes. In the three-month period, BRF was able to report that dairy EBIT edged up to BRL26m (US$11.4m) from BRL25m in the comparable period of last year thanks to a 15.3% improvement in price mix. EBIT margin nudged up to 3.7% from 3.5%, the group revealed.
This compares unfavourably to BRF's group-wide performance, which saw net sales increase 2.2% and EBIT rise 37.6%. Group operating margin rose to 9% in the period, from 6.7% in the second quarter of last year.
The sale of the dairy business will therefore remove a unit that has proven dilutive to the group's margin structure. It will also free resources and concentrate energy on BRF's strategic drive to boost the performance of its meat business.
Last October, BRF launched a "business acceleration programme" focusing on four key areas: growing sales; reducing operating costs; reviewing administrative and distribution costs; and improving sourcing efficiency.
BRF has set its sights firmly on international development. The company is placing a "big bet" on expansion in the Middle East, North Africa and south-east Asia. BRF has indicated this will be achieved through organic sales growth and M&A.
In markets where BRF already has a foothold – such as Europe, Japan and Africa – management has indicated it is taking steps to "address challenges". The company is also open to further global M&A and/or partnerships.
JP Morgan analyst Andrea Teixeira suggested the proceeds from the transaction will most likely be utilised to further BRF's global aspirations.
"We believe BRF's balance sheet will strengthen considerably, although from an already comfortable 2Q14 situation of BRL5.1bn net debt (1.5x EBITDA). This could be used to accelerate the company's internationalisation strategy, with a smaller likelihood of an extraordinary dividend," she wrote in an investor note. "We see BRF taking the right actions to improve profitability and returns, this sale being one of them."
Global growth would also seem to be a key motivator from Lactalis's perspective.
The French dairy was primarily Europe-leaning prior to its transformational 2011 move to take majority ownership of Parmalat. At the time, the family-owned business said it aimed to become more "international and diversified".
Since Lactalis gained control of the Italian firm, with a majority of board seats and more than 80% of outstanding shares, Parmalat has invested in ramping up its global operations.
Controversially, Parmalat purchased Lactalis Americas from its parent group. In Australia, Parmalat has acquired Harvey Fresh and Jindi. While in Brazil, the group already took on local cheese maker Balkis and is "nearing" an agreement to secure Lacteos Brasil, a dairy firm in receivership.
However, the BRF acquisition would take Parmalat's operations to a whole new level in Brazil – a country in which the group would do well to increase its foothold.
According to research from Euromonitor International, the Brazilian dairy category witnessed broad-based growth in 2013. In the 12-month period, retail cheese sales rose 8%, drinking milk value growth totalled 13% and demand for yoghurt was also on the up.
Expansion of the category has been the result of rising disposable incomes in the market and increased awareness of health and wellness, the researchers suggest. These factors are expected to continue to drive through to 2018, with CAGR of 6% anticipated in cheese and drinking milk, while the CAGR for yoghurt is expected to rise by 8% in the period.
If the acquisition goes through, Parmalat will gain annual sales of BRL2.6bn in the country – an additional 10.3% market share. Following completion, the combined operations will make Parmalat one of the top three dairy manufacturers in the country. The firm will benefit from national distribution and improved local manufacturing capacity, as the deal includes 11 dairies as well as BRF's brand stable. Significantly, the acquisition also provides Parmalat access to a local milk pool as BRF is currently supplied by more than 11,000 Brazilian farmers.
Between 2010 and 2014 Brazilian milk production grew by 11%. According to Preben Mikkelsen, a dairy industry consultant at PM Food & Dairy Consulting, a local milk supply will enable Parmalat to grow in the market even as increased local production reduces the sector's reliance on imports. "The increasing production has diminished the import and from 2013 to the first six months of 2014, the import of WMP has been reduced by 48% and 42% for lactose," Mikkelsen suggests.
Perhaps most profoundly the acquisition builds Lactalis' regional profile and makes the group a stronger global company, Mikkelsen continues. "Lactalis is with the new acquisition a major player on all continents except in Asia where the company still has to make a substantial break-through."
Could that be a case of watch this space?