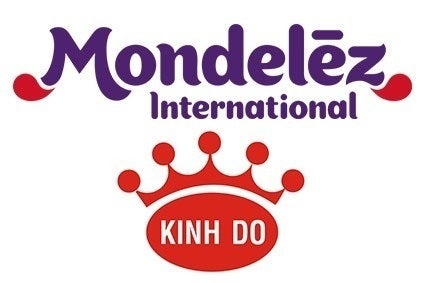 Mondelez International this week announced it was acquiring a majority stake in the snacks business of Vietnamese food group Kinh Do. Hannah Abdulla reveals why this deal is likely to be a game-changer for both Mondelez and the Vietnamese snacks sector.
Earlier this week, Oreo owner Mondelez International revealed it was upping its presence in Vietnam, agreeing to fork out US$370m for 80% share of the snacks operations of Kinh Do.
In some ways, news Mondelez was making a fresh move to expand its operations in emerging markets was not a huge surprise. When the then Kraft Foods announced plans to split in two in 2011, a key reason for the move was to allow the snacks business the focus to build on its operations in developing markets.
That said, since Mondelez was formed in 2012, it has had some challenges in emerging markets, with investors questioning its performance in some countries.
However, the Kinh Do deal demonstrates Mondelez's belief in the potential of emerging markets and its ability to tap into some of the fast growth rates seen in those countries.
Cue Vietnam. From a geographic perspective, Vietnam is situated to a number of key markets; Thailand, Malaysia, the Philippines and of course China. At the same time, Vietnam allows Mondelez to expand its footprint across some of the smaller markets in south-east. A spokesperson for Mondelez told just-food the Vietnam-deal is a "perfect fit" for its Asia-growth strategy.
In baked goods and biscuits Kinh Do is king, with a whopping 15% and 37% respective share of the market.
"The company is very popular in both savoury biscuits/crackers and sweet biscuits with 54% and 32% value shares, respectively," reads a Euromonitor report.
"They've been about for around 20 years," Torsten Stocker, Asia-based analyst for AT Kearney, tells just-food. "It was founded around '93, '94 by a bunch of entrepreneurs and they've really tapped into the typical drivers that you see in markets like Vietnam – a rising middle class, rising disposable income and a growing interest in packaged snack foods. Their products are very widely distributed and well known."
Mondelez itself has what a spokesperson called "a small but established business in Vietnam" with its Ritz and Oreo products. The company, the spokesperson explained, was on the hunt for an opportunity to strengthen its "core categories in a high-growth market".
Vietnam is not one of the easiest markets to crack, particularly for international players. The Vietnamese snack and confectionery sector is a fragmented one. The large number of small, local players survive through their knowledge of the country's complex distribution systems. It is quite common for international players to partner with local distributors to get their brands into the public eye.
The Mondelez spokesperson said Kinh Do's snacks business was a "successful, home-grown business [with] deep understanding of local consumers, the commercial environment and the complex routes to market in Vietnam" and analysts believe an investment in a local player is needed to make serious inroads into the country's growing snacks market.
"Had Mondelez not partnered a local player, for sure it would have struggled," a local analyst tells just-food. "To start with you have to invest in people and then more importantly, the distribution system – the most important thing to succeed in the consumer space. To build a distribution channel like Kinh Do's, you have to spend years."
How can the deal benefit Kinh Do?
"KDC has been struggling to grow its business in terms of sales for the last one or two years," he explains. "They can cash out from that space and start penetrating new spaces."
The biggest benefit to KDC, which will hold the other 20% of the business, is the ability to leverage Mondelez's global scale. There is a possibility it could look to start distributing its products wider in the Asian market under its new-formed partnership.
Then of course, there is the weight of a Western brand – a benefit to both KDC and Mondelez – in the minds of the modern Vietnamese consumer. Vietnam's middle-class is growing, says Stocker, and consumers have a larger disposable income. As a result they are on the lookout for premium products. This has become more common as concern for food hygiene grows, says Euromonitor in a report. In terms of value, the premium biscuit category during 2013 grew 11%.
"Through the local public media, negative warnings related to unbranded products or products of unknown origin became more intense," Euromonitor says.
As a result, Vietnamese consumers are more careful when choosing food products. Consumers who could afford higher-end products opted for them in order to be more assured about food safety. Western-brands and products are generally more trusted and perceived as being "higher quality", Euromonitor adds.
However, the presence of local players cannot be ignored. Moreover, while international firms might previously have commanded a higher price-point, in recent years, that has changed, with local players investing more to deliver a better quality product that targets the middle-to-high income segments.
"Most competition comes from local players," an analyst tells just-food. "Competition is very high and players in the industry have to spend a lot to gain or keep market share".
And competition, both from local and international players, is only set to get tougher. Euromonitor predicts that until 2018 "more multinational companies are expected to enter the packaged food market," with the further global integration of Vietnam. But Mondelez, like many global players, will have the advantage of greater financial resources when compared with local competitors.
And, this deal, Stocker predicts, could therefore be something of a game-changer for the Vietnamese snacks industry. Local players, he says, "might now start thinking of tie-ups with foreign firms".
"This could potentially lead to other tie-ups, where smaller local companies want to sell out. Or in the more classic way, get a partner to help them expand their portfolio, skills and capabilities."