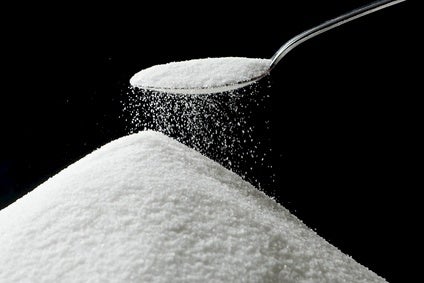 In his third article on food reformulation, Ben Cooper looks at the issue of the moment, sugar reduction, and asks if the approach to reformulation that has worked well in driving down salt intake can be successfully applied to sugar.
Since 2006, average salt consumption in the UK has fallen from 9.5g per day to 8.1g. Most of the salt people consume is in processed food and therefore most of that reduction has come through people consuming processed food containing less salt. And, to coin a phrase, "nobody knew".
That is to say that consumers were essentially unaware of the gradual reductions in salt that were taking place in everyday, familiar food products.
The success of the "stealth" approach proved that, as dieticians and doctors insisted would happen, people's palates adjust and they become dehabituated if the reductions are small and incremental. The UK experience has shown that stealth reduction works – for salt.
Now that the focus has switched to sugar, the question is whether the same approach can be effective in reducing sugar intake.
Speaking at the Reformulation Conference in Amsterdam, Jack Winkler, formerly professor of nutrition policy at London Metropolitan University , put forward a compelling argument that the stealth approach can work for sugar and should be followed.
Winkler made some critical observations about the efficacy of the stealth reformulation approach, and crucially stressed its merits as a public health strategy.
He pointed out that stealth reformulation by food companies had succeeded where public health education had failed. In particular, public health interventions around diet, including communication, fail to reach the people most at risk, particularly lower income groups. "The food industry has capacity to succeed where nutritionists have failed," he told the Amsterdam audience.
The reason health education programmes so often fall short of their goals is that, like so many preventive health interventions, they are much more effective in reaching and helping those who are more motivated to improve their health. These tend to be from better off income groups and generally better educated.
So, very often the people eating inappropriately high amounts of HFSS (high in salt, fat or sugar) foods do not give much thought to their diet for a host of reasons. Not only are they less likely to change their behaviour in response to public education messaging but they will also not change their diet to foods promoted as being healthier. The stealth approach, however, gets around this.
It is, as Winkler explained, "nutritional improvement without dietary change", focusing on changing the profile of "the foods they actually eat now", and therefore can improve the diet of people in general, and "not just the health-aware".
As to whether dehabituation can work in the same way as it clearly has for salt is a further question. While salt substitutes, such as potassium chloride, have been employed in reformulation to compensate for taking out sodium chloride but putting back some saltiness, much reformulation has simply involved taking a little salt out at a time without people realising it. In other words, not just reducing the salt but reducing the saltiness.
It is believed by many in the public health field that people's palates will adjust in a similar way to sugar. Some are sceptical but, of course, that same scepticism was expressed about salt and it was proven to be unjustified. In his presentation, Winkler pointed to products, including Champagne and Sugar Puffs, as examples of products gradually reducing sugar without consumer rejection. Many other products have gradually edged down sugar content in a similar way, if not to the degree that is now required.
Figures cited by Katharine Jenner, campaign director of the pressure group Action on Sugar, in her presentation in Amsterdam, illustrate that sugar added to processed food accounts for the majority of sugar intake and has not fallen as markedly as sugar bought directly by the consumer. She revealed that consumption of sugar purchased by the consumer and added to their food had fallen markedly from over 500g per person per week in 1975 to closer to 100g by 2008. Total consumption of sugar outside the home and in processed food had only fallen from 800g to 700g.
These figures suggest that some reductions are being made on a gradual basis, as Winkler had shown with the Sugar Puffs example. But it certainly underlined that progress has not been as great as it has been with salt. For salt, there was however the impetus of both the public health strategy, which began under the auspices of the Food Standards Agency and deliberately engaged the food industry in the challenge from the outset, and the media-savvy campaigning of Consensus Action on Salt (Cash ).
With regard to whether a reformulation-focused strategy can work for sugar, the "campaigner-push" component is most certainly present. Arguably, the industry is facing as much pressure over sugar as it did over salt in 2006, probably more.
Since the launch of Action on Sugar, which was itself formed out of CASH, in January, the pressure on companies to reduce sugar levels in their products has intensified during the year, and the pressure will continue to mount. While food companies and public health professionals learned much about the efficacy of stealth reduction over the past eight years, CASH learned a lot about campaigning. It is an effective campaigning organisation. The debate is already fairly adversarial, and if it becomes more acrimonious, Action on Sugar will be a tough adversary.
However, as previously mentioned, one key strength of the salt campaign was the engagement of industry, and if the debate remains positive and there is constructive engagement by industry perhaps pitched battles will be avoided.
That engagement will not be easy for food companies, however. While salt brings functional as well as flavour attributes to foods, the functional properties of sugar in processed food formulations are extremely significant and present real challenges for food technologists. Sugar is used as a bulking agent in numerous products, so it is not merely a question of either dialling down sweetness gradually or substituting sweeteners. The processes are far more complicated and arguably the overall challenge is greater with sugar than for salt.
For example, much is made of the possibilities for the new arrival in the sweetener market, stevia. As suggested in the preceding section of this briefing, as a natural sweetener stevia has attractive 'clean label' attributes. However, it is associated with a liquorice-like taste. Indeed, in August Coca-Cola reversed its decision to include stevia in the composition of its Vitaminwater brand in the US after a social media backlash about its taste.
Even though it is natural, it has to be remembered that stevia is a high-potency sweetener and therefore does not bring the functional properties that sugar can. It is therefore, like other intense sweeteners, used in combination with other ingredients which may compromise the clean label attributes. Moreover, some of the other substitute ingredients which may provide the bulking properties may bring other less desirable attributes to the formulation. Polyols, for example, are associated with laxative effects.
The other dimension that differentiates sugar from salt, in the UK example at least, is the presence of targets set by government. The salt targets now fall under the aegis of the Public Health Responsibility Deal (PHRD) but the PHRD has no specific sugar targets, only a fat target and a general calorie reduction target.
Whether or not the lack of specific targets will make a difference remains to be seen. It is possible that the unprecedented pressure that the food industry is now receiving over sugar may act as a sufficient motivation in itself. Moreover, as the tone of Jack Winkler's presentation made clear, there is a recognition by public health professionals that food companies have a unique and valuable contribution to make, and the benefit in terms of goodwill and reputational benefit in such a high-profile area of public health is also a significant incentive.