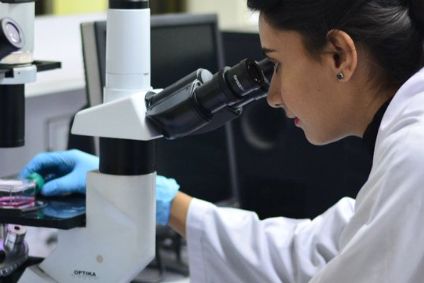 Andy Coyne examines the progress of cell-based dairy start-ups and seeks to determine whether there is a market for the products they are working on.
Given that dairy milk itself is already divided into a plethora of variants, that 'milk' alternatives such as almond, coconut and soya are well established and infant formula is readily available, is there room for a cell-based dairy product to force its way into retailer and consumer thinking?
Those working on product development in this nascent industry are confident there is – and so are the investors backing them.
But, as is the case with the more widely-discussed cell-based meat, a lack of product means what we are left with is speculation, albeit of the informed kind.
The US and south-east Asia seem to be leading the way on cell-based dairy, with Biomilq of the US and Singapore's TurtleTree Labs two of the most prominent names in what is an area in its very early stages.
Essentially, product developers obtain stem cells, which are then transferred into a lab-based environment where, with the addition of a growth medium, they are expanded out and converted into mammary gland cells. The mammary gland cells interact with a special formula, or second medium, which causes the cells to lactate. The end product – milk – is obtained through a filtration process.
In theory it is said to be easier, and crucially cheaper, to create an authentic 'milk' product than in the cell-based meat area.
As Jack Bobo, the CEO of Futurity, a Washington DC-based "food foresight company that helps brands get ahead of trends" and a former special adviser on food policy at the US Department of State , puts it: "It's definitely a lower cost of entry to produce protein from dairy cells than meat or fish. It doesn't have structure so you don't have to worry about scaffolding.
"You may even be able to use them [the cells] in a continuous process. It's harder to do with meat when you have to differentiate a lot of cells and put them back together."
Investors are seeing the potential in developments, which, so far, encompass the lab-based production of both dairy milk and human breast milk.
In June, Biomilq, a North Carolina firm producing cell-cultured breast milk, attracted US$3.5m in funding from backers including an investor consortium that features Bill Gates and Jeff Bezos.
And, in the same month, Singapore's TurtleTree Labs revealed it had been backed by Hong Kong plant-based foods supplier Green Monday Group's venture capital arm.
As with the investors backing cell-based meat companies, these are long-term plays compared to, say, backing plant-based food businesses producing something already omnipresent in supermarket chilled and frozen aisles.
But while the market for plant-based food is easy to understand – as increasing numbers of flexitarians seek to lower their meat intake – and, perhaps to a lesser extent, cell-based meat can be seen as long-term solution to feeding a growing world population without turning the planet into one big cattle farm, the future market for cell-based milk is, arguably, more difficult to grasp.
By way of an answer, TurtleTree Labs, which is also backed by the Singaporean government, suggests its cell-based milk product will produce more authentic-tasting dairy items, such as milk, cheese, and yogurt, than plant-derived milk, and with less environmental impact than plant crops that require large amounts of water and use fossil fuels for harvest and transport to markets.
TurtleTree also seeks to point out that the market for plant-based milk substitutes is concentrated mainly in urban areas in Western countries. Outside these big cities in the West, there's a continuing demand for traditional dairy milk rather than plant-based substitutes, it says.
Speaking to just-food, former Silicon Valley executive Max Rye, who founded TurtleTree Labs with Google alumnus Fengru Lin and cell biologist Rabail Toor, suggests "you can't find good raw milk in Asia" while "alternative dairy products can't achieve the composition of milk".
He adds: "It is very complex – protein, milk fats, complex sugars. But we found we could recreate the process in the lab to create something with the full composition, functionality and taste of milk."
Rye describes cell-based dairy as the "next iteration of milk products" and says the potential end-product is attracting the attention of dairy and infant formula companies. "We have had a lot of interest from industry folks," he asserts.
TurtleTree could have a lab-based human breast milk product ready as early as next year, Rye suggest.
"We are working with four or five of the world's biggest infant formula producers," he adds, without naming names.
Rye insists TurtleTree has no ambitions to take these businesses on with its own branded products. "No-one does scale better than the industry folks. Ours would be a royalties model."
Reflecting on the possible barriers to growth, Rye cites scaleability above cost.
"The medium we use is much more cost-efficient than that used in cell-based meat," he says. "We need to bring it [the cost] down further but it is SGD30 (US$22.10) a litre which is very reasonable."
Rye says some of the recent investment cash will be used to scale up a product next year. "It's one thing to do it in a lab but at 50,000 litre scale is a different challenge and we need to work towards that," he says.
Cell-based breast milk firm Biomilq has a slightly different timescale. The business cultures mammary cells outside the body and believes it "can fully replicate the nutritional profile of breastmilk".
The firm insists it is not trying to replace breastfeeding but argues exclusive breastfeeding is "unrealistic for some and impossible for many". It points to reasons including low milk production, medical reasons, incompatible workplaces, or the ongoing stigma around breastfeeding in public.
Biomilq argues infant formula can't replicate the critical nutrients found in human breastmilk but Michelle Egger, the company's co-founder and CEO, admits to just-food it is some way off having a product that can be marketed.
"We are in the optimisation phase and working diligently on producing the best product we can," she says. "Even being just a year away from a commercialised product doesn't mean we will be in market, as there is FDA [Food and drink Administration] regulatory approval required to be saleable in the US. I typically say we are three to five years from launch."
Unlike TurtleTree, Biomilq is aiming to launch its own-brand product.
"We hope to be a stand-alone product, sold mainly online to start," Egger says. "While large infant-formula manufacturers have huge scale, our product and company mission doesn't align with the current status quo of the infant nutrition market. We are proud to put mothers and babies at the centre of everything we do and never want to lose sight of why we started Biolmilq – providing better options to parents in need of supplemental nutrition feeding for their most precious loved ones."
Egger admits, though, that infant-formula manufacturers have shown interest in what it is doing.
"Absolutely. What we are doing is disruptive, as democratising things always tends to be. What's interesting is that the core missions of infant-formula producers is not that far afield of ours, but they have different market drivers and incentives than we do," she says.
As Biomilq and TurtleTree look to perfect their product, they can take inspiration from another alternative protein manufacturer using a fermentation process, the US company Perfect Day .
Although at pains to point out its protein is technically developed through acellular agriculture rather than cellular agriculture – meaning animals are not involved in the process, which uses microflora – Perfect Day is nevertheless using science and technology to create its end product.
Like Biomilq and TurtleTree, Perfect Day has attracted a high level of investment from the likes of the Canadian Pension Plan Investment Board, Singapore government fund Temasek and Horizons Ventures and its protein is being used in fledgling brands in the US.
As far as the 'pure' cell-based firms' offering is concerned, market-watchers and investors are weighing up their likely prospect of success.
Investors are, perhaps unsurprisingly, bullish. Nick Cooney, whose Lever VC investment company backed TurtleTree at the seed funding stage, previously told just-food: "What TurtleTree Labs is doing is fascinating, and their technology could be a serious disruptor in the global dairy industry."
But he admitted there are potential obstacles to growth including the cost of the technology and issues around market entry.
Melissa Abbott, director of culinary insights at Seattle-based market research firm The Hartman Group , believes consumer attitudes to such products is key.
"Technologically innovative but culturally-challenging foods are unlikely to be accepted by consumers on their ethical and sustainability merits alone. They will need to be carefully – and positively – positioned within existing cultural narratives, managing perceptions of risks, benefits, motivations, transparency, and consumer control," she says.
A 2019 food-tech study carried out by Hartman revealed cell-based dairy producers have some way to go to convince consumers of their products' worth.
It showed food and kitchen-based innovations are more appealing to the general population than those labelled lab-based.
The study also revealed cellular diary is more conceptually challenging for consumers and many – especially users of alternative milks – struggle to see the point of it, viewing the product as innovation for its own sake.
Futurity's Bobo says: "It seems unlikely it [cell-based milk] will make a dent in the overall dairy market anytime soon but the market is big and growing and there are increasing number of allergies and intolerances and they can create a glass of milk without that."
But he believes cost could be crucial. "If it is more [expensive to produce than regular milk], you will have a few branded products that one or two companies sell to. The benefits wouldn't attract a large cost premium. But if it is cheaper it will draw a lot of players in."
He adds: "It will need careful communication. You don't want to be seen to encourage women not to breast feed. That could draw a strong backlash.
"And I would be careful about promoting an infant-formula company based on products from a lab.
"I would encourage companies working in the tech area to present themselves as food companies. Otherwise it could undermine what they are trying to do."