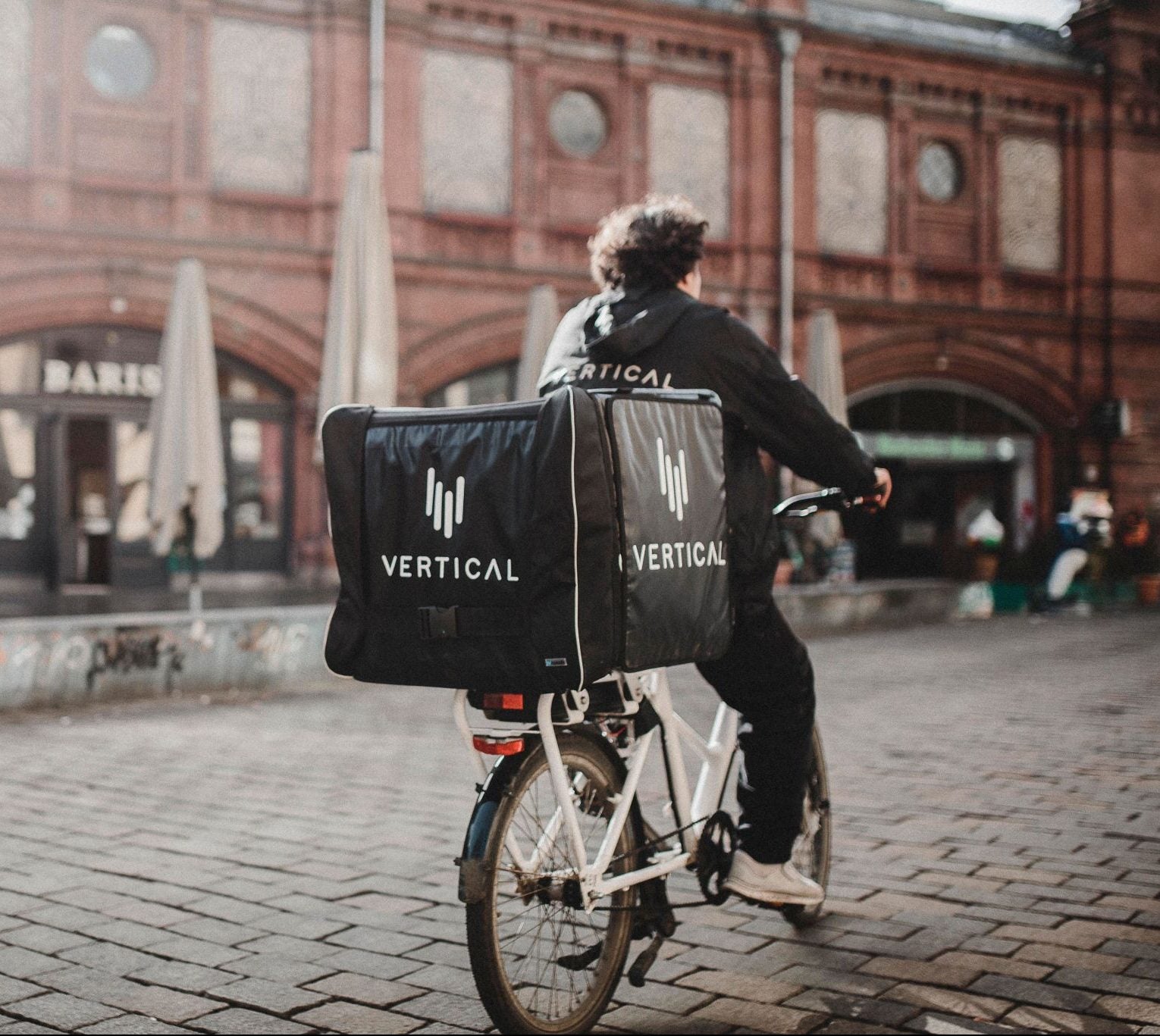 Dark kitchens existed before the emergence of Covid-19 but, like most trends with a digital bent, the pandemic has turbocharged their growth, leaving foodservice players puzzling how best to leverage their advantages.
Whether dark, ghost, or cloud, such kitchens primarily provide fare for the delivery market, offering restaurants the opportunity to extend their reach, cut overheads by sharing space, and reduce labour costs by as much as 80% compared with a normal restaurant.
Digital support is another selling point, with dark kitchen operators like London's Karma Kitchen and Uber founder Travis Kalanick's CloudKitchens emphasizing that their services automate sales, while providing aggregated data on user demand that allows foodservice providers to pivot rapidly in response to local conditions.
"The last few years have seen the rollout of new operational tech like digital ordering and payments, and cloud-based data hosting, as well as the advent of efficient last-mile delivery and data aggregation, says Graeme Smith, managing director at AlixPartners in London. "Now the industry is moving into the next wave of benefitting from data and digital technologies."
Smith suggests that this involves piecing together data on supply chains, rostering, customer demand planning, and bookings, to drive operational change. For food suppliers, such data provides insight on how promotions work on a day-to-day basis, a view that was previously obscured when their connection to the consumer was routed through wholesalers.
"The middle step created a data gap for suppliers," says Smith. "The benefit for food companies accrues when that data tells them where customer demand is, what makes it change, how it reacts to promotions based on factors like the weather or new competitors opening up, so they can really connect with consumers."
Delivering growth
In the UK, law firm Bird & Bird suggests that as of March, there are approximately 750 dark kitchens in operation, with the number growing rapidly as established restaurants, virtual brands, tech companies, and venture capital backers invest the space.
The current size of the market is difficult to fathom because of the sheer number of new players entering the space. Foodservice players, including contract caterers and event companies, are striving to reach distanced consumers by partnering up with dark kitchen operators, or launching similar services themselves.
French foodservice giant Sodexo taking a majority shareholding in London-based delivered-in office provider Fooditude typifies the trend.
In March, Walmart announced a deal with Ghost Kitchen Brands through which the retail giant's shoppers could order freshly prepared meals in-store or online for pick-up or delivery (from a third-party app such as Uber Eats).
In October, US grocer Kroger announced the launch of on-premise kitchens in two of its stores as part of a tie-up with US operator ClusterTruck.
Consumer packaged goods companies, meanwhile, are also actively working with dark kitchens amid a convergence of the foodservice supply chain that has the potential to connect them more closely with consumers.
Unilever, which started working with ghost kitchens midway through the last decade, recently announced a partnership to help Germany-based ghost kitchen operator Vertical Food expand from its current Berlin base to cities like Hamburg, Frankfurt, Munich, and Cologne.
"We have a ghost kitchen partnership in pretty much all the 70-plus countries in which we operate," says Arnaud Leleu, Unilever's global customer development director. "This work has intensified over the last year as demand for delivery has grown in the context of the pandemic."
Vertical Food's menu evolves based on the dishes most frequently requested online in a respective delivery area. The company manages ordering and processing software through which the routes of the drivers are algorithmically determined.
Depending on the needs of the dark kitchen partner, Unilever advises on nutrition, menu optimisation, food safety, packaging, marketing, and the operator's digital capabilities.
The FMCG giant is one of several CPG groups experimenting with operating their own dark kitchens, having launched a virtual tea house under its TAZO brand in Canada.
In Europe, US food major Kraft Heinz announced plans in April to deliver fresh ready meals from dark kitchens to homes, after a successful trial in the Netherlands. The initiative builds on its Heinz to Home service in the UK, launched during lockdown to offer consumers access to products including baked beans, tomato soup, ketchup, and salad.
Converging categories
These moves speak to what Melissa Abbott of food consultancy The Hartman Group calls a "hybridisation of grocery, takeaway, and snack delivery" that augurs a near future in which consumers can order from multiple restaurants and retail brands operating out of a single premises at the same time.
That shift has accelerated how PepsiCo's foodservice arm uses data to help customers adapt to the increase in off-premise demand, as well as emerging business models like ghost kitchens.
PepsiCo is even pioneering Pep's Place, a delivery-only restaurant that invites US consumers to build orders around Pepsi brands, as well as Cosmic Wings, another online-only restaurant selling "Cheetos-inspired items" via Uber Eats and served out of 1,300 Applebee's kitchens nationwide.
"We are learning through [these] concepts to help our customers grow, while experimenting in new ways to grow our own brands," Scott Finlow, global chief marketing officer for PepsiCo Foodservice, tells just-food.
Operationally, Leuschner likens dark kitchens to the hotels he used to work in, with the crucial differentiating factor being the transportability of the final product. As such, bespoke packaging will be key moving forward, especially as anxiety about Covid-19 recedes and consumer concerns over sustainability return to the fore.
In the UK, Westmill Foods, a unit of London-based manufacturer Associated British Foods supplying Asian and Afro-Caribbean food, says that working with dark kitchens improves its understanding of trends and product usage, which is helpful when choosing where to focus innovation and product development.
Nathan Herrmann, Westmill's managing director, points to other benefits of working with dark kitchens: "We often focus where we believe our product has a quality advantage – our Lucky Boat noodles have a very low percentage of broken noodles after cooking – therefore product waste is lower.
"Leveraging dark kitchens' data will allow partners to understand trends, usage, waste and performance, which will provide commercial advantages."
While sales routed through the dark kitchens channel remain small compared with the conventional foodservice market, food brand-owners could also look to benefit from pushing their delivery-focused partners to put their logos in front of consumers as they place digital orders, much as they try to do with physical restaurant customers on table menus.
"Major food companies realise they can start virtual brands and launch them out of a dark kitchen," adds Stephan Leuschner, director for international key accounts at Germany-based cooking appliance supplier Rational. "The burger you can buy in a supermarket, you can also have that delivered, but at the moment it is more a marketing thing."
Calculating risk
On the flip side, pushing your brand through channels you do not directly control entails elements of risk, both in terms of potential food safety issues and the quality (or otherwise) of the product when it is presented to households.
Then there is the fact that dark kitchens receive a fair degree of negative press, not least from restaurateurs, who can view their encroachment as an existential threat to their businesses.
"Dark kitchens parallel the Amazon Basics model – they take care of everything for you, so you as the food business become a cog in the wheel," explains Los Angeles-based chef and food writer Jenny Dorsey. "You are reduced to a plug and play component until they realise that your concept can be replicated as you have handed all your data over to them."
Food companies must consequently tread carefully to keep restaurant-loving consumers onside, while determining which brands are sufficiently unique and powerful to sell an at-home or delivery occasion on their own terms.
"That will be a challenge – to not just label every brand to get it in front of the consumer," says Hartman's Abbott. "Whether it be an indulgence ice cream or a plant-based offering, the brand has to sufficiently engage consumers based on their day-to-day whims to succeed."
Kellogg offers a cautionary tale in this regard, having teamed up with Deliveroo's dark kitchen arm to launch its breakfast-focused Kitchen Creations meal service in 2019 in London and Manchester. The virtual stores both shut down just over a year ago.
Indeed, Abbott views the proliferation of new virtual brands and dark kitchen partnerships as similar to the meal-kit boom of several years ago, where a large proportion of new players wound up being sold and incorporated into grocery and retail.
"There are going to be a lot of casualties," she says. "We will have to wait until the full return of traditional foodservice to have a better indication of the frequency with which consumers will continue to use ghost kitchens."
There are also unanswered questions in terms of rental cost versus sales, hygiene standards, land use, data protection, and working conditions, all of which cast doubt on the viability of current models, according to Bird & Bird.
Such uncertainty should give food companies pause for thought before they pile into the dark-kitchen space themselves, or partner directly with delivery app networks.
"If you're a food company, are you not better off letting restaurant brands compete among themselves?" asks AlixPartners' Smith. "You may lose a bit of margin, but it's a lot of effort and you'll end up backing the winner anyway as you are the supply chain. Besides, how many restaurants do you see fail?"
This article originally appeared in the June 2021 issue for Just Food's bi-monthly digital magazine.