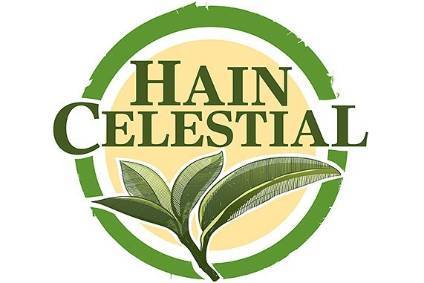 Hain Celestial has been a chief beneficiary of the growth in the US natural and organic food categories. However, with sales under pressure, can the company compete against the larger food manufacturers eyeing growth in the sectors? Katy Askew investigates.
Hain Celestial is the largest natural and organic food maker in the US. As a pioneer in the sector, Hain Celestial has benefited from growing consumer interest in natural and organic foods. As a result, Hain Celestial's US unit has reported 40 straight quarters of high, single-digit growth.
A smart acquisition strategy has enabled Hain Celestial to diversify by category and geography. The company's products span tea, snacking, baby food, dairy and personal care. The firm also boasts an international portfolio with growth in the UK and Europe in particular.
Hain Celestial believes it is well positioned to grow from the US$3bn business it is today to a $5bn business by 2020. However, recent results suggest the firm could be in for something of a bumpy ride.
The group has seen its US sales come under increasing pressure. When the company announced its first-quarter results in November, Hain Celestial revealed growth from its protein and international units offset domestic weakness. At the time, Hain Celestial said its growth in the US failed to meet expectations, with a "strong performance" from its yoghurt, tea, and personal care brands "overshadowed" by "temporary disruptions from some of our distributor and retail customers", as well as a decline in grocery brands associated with deceleration in the natural channel.
Earlier this week, Hain Celestial downgraded its sales and earnings forecasts for fiscal 2016. The company said it now anticipates full-year sales of US$2.9-3.04bn and earnings per share in the range of $1.95-2.10. Previously, Hain Celestial had forecast revenue of $2.97-3.11bn and EPS of $2.11-1.26. Announcing the downgrades, Hain Celestial cited "lower consumption and reductions in shipments and inventories".
The move prompted some to speculate Hain Celestial's US issues could run deeper than initially indicated. "The bulk of the weakness in Hain's US segment was primarily attributed to the company's MaraNatha and Spectrum brands [at the end of the first quarter]," Barclays Capital analyst Andrew Lazar noted. "While we recognise that intra-quarter scanner data can be a bit more volatile (including impacts from timing shifts), based on recent trends it would appear that Hain's sales weakness has spread to other key platforms, such as tea and snacks."
The concern was confirmed yesterday (12 January) when Hain Celestial's management spoke at the ICR investor conference in Florida. John Carroll, the head of the group's US business, confirmed a drag from snacks and tea contributed to the downward revisions. Changes at the two businesses – the change in packaging at Celestial tea and a failure to get display space in Wal-Mart due to the retailer's so-called "clean-floor" policy – trimmed 600 basis points from Hain Celestial's growth numbers.
"We had some one-offs in the area of inventory in regard to the Wal-Mart clean floor policy, unprofitable programmes that we chose not to repeat, and, of course, our MaraNatha recall… once you take those out, the base business in the US is growing between 3-4%," Carroll revealed.
Carroll was insistent the issues were not indicative of deeper-rooted problems at Hain Celestial but rather "fixable" problems the group is already taking action to address. In regard to Wal-Mart and the group's snack business, Hain Celestial has worked to increase displays, starting on 1 February, and move its products to the warehouse snacks aisle.
And while Hain Celestial is working to put out fires at some of its US units, the group also believes there is space to grow across all of its domestic brands. "We are going to invest more against the consumer against some of our key brands… there is still a prize to drive household penetration in addition to the businesses we are fixing," Carroll continued.
This investment will largely come from efficiency savings. According to CEO Irwin Simon, Hain Celestial believes there are additional savings of around US$100m in its supply chain – although he refused to provide a timetable for when those savings will be achieved.
Savings will be found by re-engineering products so that they have a longer shelf life, benefitting from purchasing synergies between the various acquisitions Hain Celestial has made in recent years and simplifying the supply chain. Simon also hinted at the possibility of some disposals as the group focuses on higher-margin SKUs.
Simon elaborated: "We are going to refocus trade dollars where we are going to get benefit, we are going to look for dollars in our supply chain that we are going to invest back in marketing… with that our consumers are social media gurus and focus on social media. With that we feel we will be able to get [the message] to consumers to drive consumption."
The increased investment is necessary if Hain Celestial is to see off the threat presented as natural and organic foods become more mainstream in the US.
The dynamic growth of the sector has caught the attention of some of the world's largest food makers. As a result, Hain Celestial must now grapple with increased competition from much larger companies – the likes of General Mills and Campbell Soup Co. – which are expanding in the space via acquisition.
The larger scale of these big fish means Hain Celestial is now vying for shelf space and a share of consumer spending against companies that operate at higher margins and carry considerable clout with retail customers. The larger companies are also able to plough more money into their newly acquired natural and organic brands to support growth while also increasing the efficiency of their operations, Simon suggested.
"The big change they are doing now is spending like a private-equity group behind these brands… it is going to move us to fighting for share as opposed to growing with the category. This is something we have done before. We have done it in the snack aisle for years. It is not something that is going to preclude Hain from growing in the future."
Another challenge facing Hain Celestial is a channel switch. As more consumers want to buy natural and organic products, the sector is no longer the domain of natural channels – the likes of Sprouts and Whole Foods Market – or independent retailers. Sales through grocery stores, warehouse stores and e-commerce are all on the rise. Amazon, for instance, is Hain Celestial's largest customer in baby. This channel shift requires different marketing and merchandising strategies. And, with Hain Celestial's top line being hit by the slowdown in natural channels, the fear is the company has been caught wrong-footed.
Simon was quick to play down those concerns and insisted more potential customers was simply a "white space" into which Hain Celestial could continue to expand.
Whether Hain Celestial can deliver on this will – again – depend on how effectively the firm invests behind its brands. With a lack of visibility on Hain Celestial's efficiency programme – and no timetable given for the $100m in savings the company is touting – there remains a question mark over where the cash will come from and the impact on margin.
Hain Celestial's US performance over the coming year will be closely watched. Management's insistence there is potential to grow in the US is accurate. Less clear is whether the group will be able to execute.