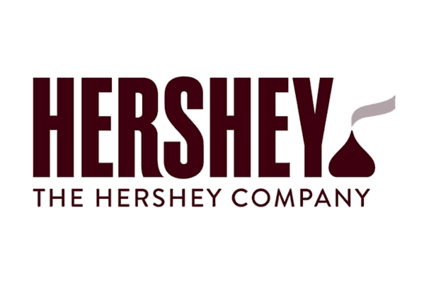 Compared to many food sector giants, Hershey's expansion on the international stage was relatively recent. Stepping up Hershey's presence overseas was seen as a way to unlock growth in rapidly-expanding markets and the company was bullish on its ability to translate the brand strength of its portfolio to new territories. But this path has proven challenging in 2015 and, last week, Hershey again lowered its sales forecast for the year, citing weakness in the key international market of China. Katy Askew examines whether Hershey's international drive has stalled.
In January 2013, Hershey said it would ramp up investment internationally in order to drive growth outside the US. At the time, the company revealed it generated annual international sales of US$700m. This was a relatively small proportion – around 10% – of Hershey's total annual sales, which stood at $6.64bn for 2012, and Hershey was confident of its ability to take a larger share of the global chocolate market.
Hershey's plan was a simple one. The group would leverage five of its strongest brands – Hershey's, Reese's, Ice Breakers, Kisses and Jolly Rancher – as global growth platforms. It would focus on "key geographies" including China, Brazil and Mexico. And it would increase the proportion of capital expenditure spent outside the US. It would invest.
While there have been acquisitions along the way – such as Shanghai Golden Monkey (SGM) in China – the lion's share of this investment has been focused on improving infrastructure and expanding distribution. Hershey's aim was to expand organically in overseas markets. In fact, much of the rationale for the SGM buy was to enable Hershey to benefit from distribution gains as it fed its own products into the Chinese firm's network.
Hershey set itself the target of delivering overseas sales of $1bn by 2014. And the company succeeded. In fiscal 2014, which runs to the end of December, revenue in Hershey's North America region totalled $6.35bn, or nearly 86% of the company's sales. In its "international and other segment" management reported revenue of $1.07bn, roughly 14% of consolidated sales for the year.
International growth has outpaced expansion in the US and Hershey has increased the proportion of sales generated overseas. However, fast-forward to today, and it would appear international growth has faltered and is failing to meet Hershey's own expectations.
On Friday (19 June), the company lowered its forecast for full-year sales for the second time in three months on the back of a weak performance from its business in China. Hershey said it now expects net sales to grow by 2.5-3.5% this year. The US chocolate maker lowered its sales guidance at the end of March to growth of 4.5-5.5%, down from its original forecast of 5.5-7.5%.
Commenting on the latest downgrade to forecasts, Hershey revealed its performance in China over the past two months was "below expectations". The company said that it had fallen foul of weak macro-economic conditions and changing consumption patterns as shoppers switch to smaller formats and e-commerce.
"Macro-economic challenges and trends are affecting consumer shopping behaviour resulting in continued softness within the China modern trade, particularly the tier one hypermarkets where the company generates the majority of its chocolate sales. Additionally, increased chocolate category competitive activity and the accelerated momentum of e-commerce and online purchases are impacting results and prolonging trade inventory de-stocking," Hershey said.
The company is responding by focusing on core SKUs and brands that deliver higher returns. Hershey is working to secure distribution gains in smaller format stores, the company said. Hershey is also assessing its Chinese operations to determine "the optimal organisation structure to drive future growth".
Hershey also moderated its expectations for the recently-acquired SGM business, hinting at the possibility of an impairment charge at the unit. The economic slowdown and above optimal customer inventory levels meant that sales velocity was below initial expectations, Hershey revealed.
Hershey is not the only food group to report difficulties in China, where broader economic and industry-specific issues have dampened expectations and companies are left struggling to keep up with rapidly evolving consumption patterns. But, according to a note from Barclays Capital, Hershey's news is disappointing in terms of its "magnitude" and could potentially point to company-specific execution issues.
"The magnitude of the weakness in China is likely more significant than many investors anticipated," analyst Andew Lazar notes. "In addition, the suggestion that Hershey may look to take an impairment charge on its SGM business (which only closed in September 2014) is only likely to reinforce concerns around the company's ability to execute in volatile and dynamic international markets."
Hershey's latest revision of forecasts could support the suggestion that the group can't rely on international to contribute growth of 1-2% of group sales moving forward. According to Athlos Research analyst Jonathan Feeney, to sustain its 5-7% sales growth rate, Hershey would need to deliver 20%-plus international revenue growth. This now looks "very unlikely", the analyst notes.
On the other hand, Hershey insisted its North American operations are on-track. The group reported both share gains and margin expansion close to home.
"The company's North America confectionery business is on track to deliver on its 2015 financial objectives, driven by solid gross margin expansion, and continues to gain market share. New product and Hallowe'en orders are solid and the company expects this segment to build on its momentum in the second half of the year," the company said.
Hershey is a mainstay of the US chocolate scene and the group has found leveraging its massive brand strength in its domestic market has continued to reap dividends. Indeed, Hershey was recognised yesterday for its best-in-class corporate brand equity when it was named number two in the Tenet's CoreBrand Index.
Hershey is also growing in the US through a drive into non-confectionery snacking options. At the beginning of this year, Hershey acquired US jerky maker Krave Pure Foods. The Reese's owner said the transaction will allow it to tap into the "rapidly growing meat snacks category and further expand into the broader snacks space".
Coupled with a focus on NPD around protein snacking options, Hershey's intention is clear. The iconic chocolate maker is ramping up its efforts to grow domestically in adjacent categories. Given the tough time it is having in emerging markets, perhaps a renewed focus on growth in a market Hershey knows inside out is a shrewd move. In the long term, however, Hershey will need to get its house in order overseas if it is to maintain its growth trajectory targets.