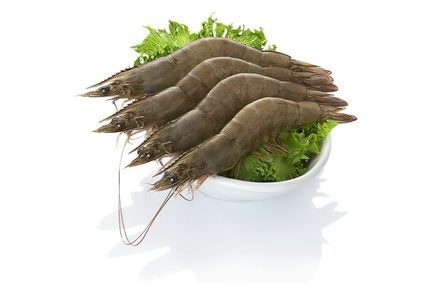 Harrowing accounts of forced labour, torture and murder on board fishing boats providing feed for the massive Thai shrimp industry have shocked the public and given the global food industry tough questions to answer about its ability to ensure ethical standards in complex supply chains. Ben Cooper reports.
There are two inferences from the shocking revelations of forced labour and murder on Thai fishing boats supplying feed for farmed shrimp destined for retailers in developed countries coming so soon after the horsemeat scandal.
That the industry's contrite response and undertakings to police their supply chains better were hollow PR or the task of cleansing complex, food supply chains, and ensuring they meet the ethical and environmental standards now expected, is an extremely daunting challenge. Some will hold the first assertion to be true; the second nobody would deny.
The harrowing reports from men who had escaped and others, published by The Guardian, place the current scandal on a different level from horsemeat, but there are parallels.
Criminal activity has been found to be rife in the supply chains of major, respected companies – household names like Wal-Mart, Aldi, Costco and Tesco. Poor law enforcement and regulation is playing a part and it involves indirect suppliers. In this instance, Thailand-based Charoen Pokphand (CP) Foods, which supplies prawns to many companies and accounts for around 10% of the 500,000 tonnes of shrimp Thailand exports annually, buys feed from these sources.
The response from the companies implicated has been to condemn the practices and say they are working to address the issue. Significantly, surprise was less in evidence. Indeed, that some say they have already been working on eradicating slavery from the Thai supply chain underlines that this was firmly on the radar.
"Thailand's farmed shrimp and fisheries sectors have been under international scrutiny for some time, due to increasing allegations about the exploitation of migrant workers," says Candida Barbato, category leader, food and farming, at the Ethical Trading Initiative (ETI). "Reports have highlighted deplorable practices adopted by local industry to recruit migrant workers from neighbouring countries to work in vessels and the horrific conditions suffered by fishermen."
Barbato says ETI has been working with its members and partners to "identify opportunities for driving change". In fact, in its response to The Guardian, Tesco alluded to this work.
Much faith is placed in multi-stakeholder initiatives such as the ETI, which bring together companies, NGOs, employers' associations, unions and government to address such issues.
There appears to have been some progress. The Multi-Stakeholder Forum on Labour Conditions in the Fisheries Sector in Thailand, a high-level meeting involving international companies, unions and NGOs, along with representatives of the International Labour Organization (ILO) and the Thai government, was held in Bangkok in May, and a framework of action is being drawn up following that meeting.
However, as progress on child labour in the west African cocoa supply chain has shown, multi-stakeholder solutions often take a long time to effect change.
Moreover, while it is vital that companies themselves take responsibility, the key actors are likely to be government and law enforcement agencies. "Our analysis also highlighted that while international and local companies have a big role to play in driving change, significant changes at legal, policy and enforcement level are absolutely essential," Barbato tells just-food.
While the Thai government told The Guardian "combating human trafficking is a national priority", it is accepted that slavery is a huge problem in the country, with the fishing industry a particular concern. The Global Slavery Index estimates there to be 450,000-500,000 people enslaved in Thailand. As many as 90% of the 300,000 people working in the fishing industry are migrant workers, most vulnerable to trafficking and modern-day slavery.
If, as some activists suggest, the Thai fishing sector would collapse were forced labour to be instantly eradicated, it is little wonder that the government's progress in addressing this issue has been slow.
Aquaculture is a sector hardly immune from controversy, both on social and environmental grounds. As a means of addressing these concerns, the Aquaculture Stewardship Council (ASC) was launched in 2010.
But, as yet, no ASC-certified shrimp are on sale. "Farms are only just entering independent assessment against the ASC Shrimp Standard," says ASC chief executive Chris Ninnes. "Currently the shrimp farms that have audits announced are in Vietnam and Ecuador." The ASC is also working on the development of a standard for feed mills, expected to be finalised by the end of next year. In the light of recent revelations, extending its remit to cover feed would appear a priority.
What The Guardian exposé underlines is there is little differentiation in the public's eye between direct and indirect suppliers. "If you buy prawns from Thailand, you will be buying the produce of slave labour," Aidan McQuade, director of Anti-Slavery International, was quoted as saying.
Equally illuminating is CP Foods' statement that it accepted there were issues in its feed supply chain but regarding the extent of these issues "we just don't have visibility". As Rana Plaza and the horsemeat scandal have shown, for giant consumer-facing companies in developed markets, being able to say they do not have visibility will not be deemed a satisfactory response.
Neill Wilkins, programme support manager, migration at the Institute for Human Rights and Business, says: "From primary producers through to first-tier suppliers, the base of many supply chains is marred by exploitation and abuse, with migrant workers being particularly vulnerable. To deal with these systemic challenges there is ever greater need for business to respect human rights, to make their supply chains more transparent, and to take responsibility for the labour practices within them."
Andrea Moffat, vice president of the corporate programme at US-based sustainability think tank Ceres, points to the food industry's significant exposure to such issues. "There is a lot of exposure to human and labour rights risk in food and beverage sector supply chains because of the large amount of low-wage labour, and it's hard to know looking at public information which companies are dealing with that and which are not," Moffat says.
Once a company commits to having sustainable, transparent, accountable supply chains, there can be no cut-off point. Companies, Moffat believes, "are going to require suppliers to meet the same environmental and social standards that they have established for themselves".
However, such a transformation will not come cheap, and for Moffat, amidst all the inter-stakeholder dialogue and discussion, the "elephant in the room" is what companies in developed countries are ultimately prepared to pay for their raw materials.
In this regard, the prawn supply chain could not represent a more telling case study.
CSR Asia has just produced a report on the prawn value chain which states that advances in aquaculture have enabled an estimated 13% annual increase in global shrimp production since the 1980s, during which time the price of shrimp has fallen by nearly 30%, "transforming this once rare luxury into one of the most popular and affordable seafood products in the world". The report acknowledges that this has fostered economic development in Asia but has also been associated with "severe environmental degradation, excessive use of antibiotics and chemicals, low wages, and, more recently, scandals around modern day slavery and human trafficking".
It is not melodramatic to suggest that food companies and consumers are reaping the benefits of this transformation, but it is men like those who poured out the most appalling and heart-rending accounts of deprivation and cruelty to The Guardian who are paying the price for cheap shrimp.