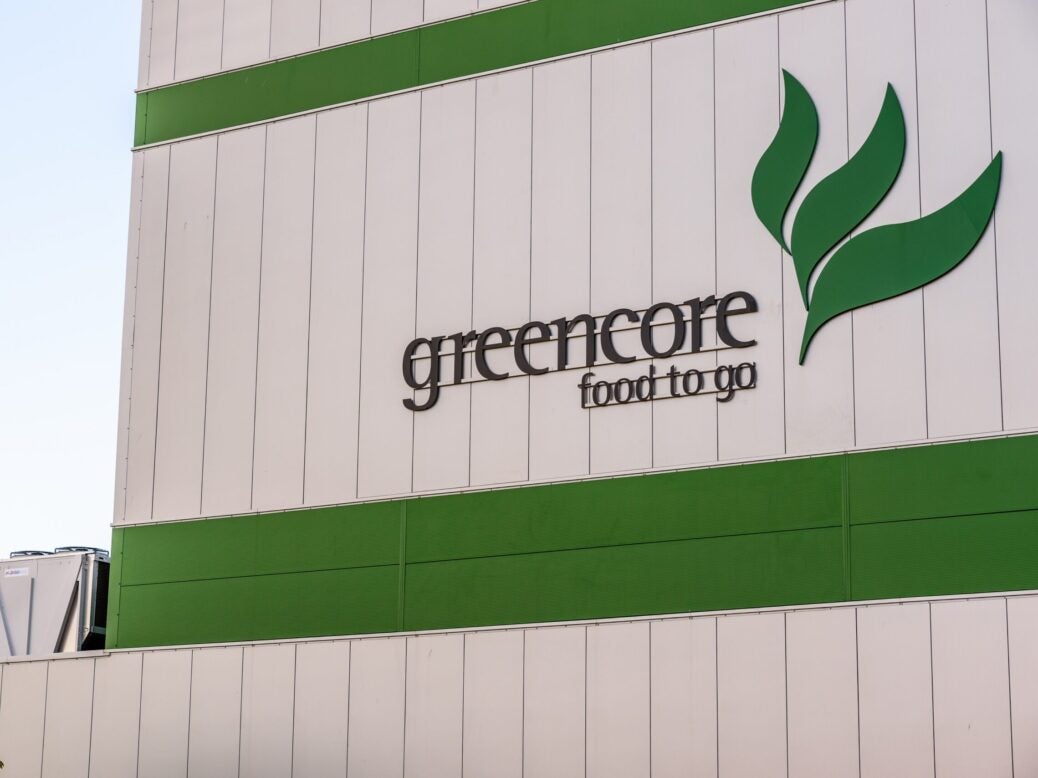 Greencore has rebounded in every sense, with the first half of its fiscal year underlining how the Ireland-based food-to-go and convenience supplier has recovered from a pandemic-related downturn.
Group revenues bounced 33.6% to GBP770.8m (US$963.5m) in the six months to 25 March, well above GBP577.1m a year earlier, when Greencore saw sales fall 19%. There was also a recovery across EBITDA, operating profits and margins, and a return to baseline profit from the losses incurred due to a drop-off in consumer mobility linked to Covid-19.
London-listed Greencore, which supplies private label to major UK supermarkets, discounters, convenience stores and coffee shops, as well as the foodservice and travel channels, is optimistic about its full year as the business enters its peak summer trading season.
Six-month revenues were already more than half the GBP1.32bn generated in fiscal 2021 and the GBP1.26bn in the previous 12 months, and pre-Covid levels of GBP1.44bn in 2019.
"The group is encouraged by the momentum in revenue and profit conversion in the first seven weeks of H2, in what continues to be a challenging environment," Dublin-based Greencore noted today (24 May), referring to the inflationary input costs, supply constraints and labour shortages the food manufacturing sector is facing.
Clive Black, a director at investment group Shore Capital, Greencore's broker, was equally optimistic.
"Based upon strong recent execution progress, we believe that the prospects of ongoing operational improvement and delivery are looking good," Black wrote in a post-results research note this morning. "Greencore is enduring multiple external challenges but, despite these, it is emerging in normalising conditions with stronger market positions, improved operational effectiveness and so the basis to deliver a better financial output looking forward."
Profit plan
Around GBP175m of new business secured last year is now filtering through, while a previously announced GBP30m capital investment in factories is bearing fruit and is expected to be completed in the fourth quarter.
And this morning, Greencore revealed a so-called profit improvement programme dubbed a Better Greencore launched in the first half.
"It's all aspects of our P&L. It's around operations and our operational efficiency, how we are seeking to optimise output in our facilities – simplification, overall operational metrics and how we get more volume through our facilities more effectively," CFO Emma Hynes told Just Food this morning, adding "there's also an organisational structure component, so there's a people and headcount component as well".
Asked for clarification on possible job losses, Hynes explained: "Clearly, we're looking at how we become more efficient in our facilities and how we optimise labour but we're also looking at overheads and how we're set up. Whether that is how we're set up in terms of headcount and organisation design or whether that is all areas of overhead in our facilities and making sure that we're buying the right things at the right price at the right time."
Greencore is aiming for a GBP30m benefit from the programme in fiscal 2024, which "supports profit conversion already in analysts' models", Hynes said. Around GBP24m will be invested this year and next, with a related "exceptional cost" of GBP8m incurred in the first half, which she said will probably rise to around GBP15-16m over the course of this year.
Food-to-go, Greencore's largest business area mainly consisting of chilled sandwiches and snacks, salads and sushi, accounted for 65% of both reported and pro-forma revenues of GBP502.1m. Revenues were up 48% pro-forma – excluding extraordinary costs – compared to the first half of last year, and 8% from pre-Covid levels in 2019.
"Demand is strong in the food-to-go space," Hynes said, despite the emergence of hybrid and home working in the pandemic's wake.
"In food-to-go in particular, that was the big question: 'will volume come back to where it was pre-Covid'? Our revenues in the half were 108% of pre-Covid levels and 110% in Q2. Underlying revenues are at 95%, so it's not back to where it was but what we've done is supplemented that with the new business wins of 13% impact," she said.
"If you think about volume, volumes are about 91% in food-to-go on a like-for-like basis and then there's sort of a 4% impact of price broadly. With mobility back in the market, you see the pick-up, but it's still not 100% where we would have been pre-Covid."
Pricing waves
Greencore has increased prices in two "waves" to combat inflationary pressures, with a third wave in progress amid high-single-digit inflation during the opening six months of the fiscal year. It is expected to quicken to low-teens in the back half.
In terms of guidance for the year, Greencore said "though the inflationary environment remains volatile, the group expects to generate an FY-22 out-turn in line with current market expectations".

Martin Deboo, a managing director at investment bank Jefferies, noted some elements in today's results were somewhat of a surprise.
"H1 EBITA is below our expectations but the full-year outlook confounds our caution pre-event, with Greencore comfortable with the current FY market expectation of high GBP70m's EBITA and confident on cost inflation recovery," he wrote.
Hynes explained: "We've got a strong customer partnership model, and it allows us to look at price, but also to look at ranging, how we think about ingredients – alternatives ingredients, alternative sources – and to work collaboratively with our customers on how to mitigate inflation for the ultimate consumer."
She added: "We took the view that you needed to get in early knowing there would be other waves, and we've done that. We went in wave one, which was the largest component. We've continued to engage since December and January on wave two and we're now well into wave three, post the invasion of Ukraine."
Hynes outlines an indirect impact on Greencore from the way the war in Ukraine has roiled commodity markets.
"In terms of direct exposure, I would say we don't have a huge amount but, clearly, events in Ukraine have a consequence for the whole supply chain. That challenge will be there for all businesses like ours who do have a requirement for wheat. Clearly, we buy a lot of bread, so a tighter supply chain will have an impact."
Air of confidence
In Greencore's convenience segment – ambient cooking sauces, chilled soups, ready meals, condiments and quiches – reported revenues rose 12.9% to GBP268.7m. On a pro-forma basis, sales climbed 16% versus the first half of last year and 14% from 2019.
"We've seen good growth in our convenience business – about half of that is ready-meals driven and strong volumes coming through. We specialise in Italian in that space and that has performed well – and we are seeing strong demand continue through the ready meals and soups side of the business," Hynes said.
As a private-label food manufacturer, Greencore expects to reap benefits from the ongoing cost crunch, although Hynes warned price increases will be eyed for any volume impact from the consumer front.
"We're not seeing anything that would give us cause for concern at present," she said. "Traditionally, we have benefited from that inflationary environment and our categories are performing well. We would be confident that with challenges around inflation … we are well-positioned and private label is a net beneficiary."
Elsewhere in Greencore results, adjusted EBITDA rose 65.3% to GBP43.8m, with group operating profit up 84.6% at GBP7.2m. The associated margin also rebounded, coming in at 2.2% versus a flat first-half print a year earlier.
Profit before tax turned to a positive GBP1m, from a GBP1.8m loss, and on an adjusted basis was GBP11.7m in the black from GBP7.9m in the red.
Come September, Greencore will have a new CEO in the form of retail veteran Dalton Philips, a former boss at supermarket chain Morrisons. Long-serving chief Patrick Coveney left the business in March, with chairman Gary Kennedy at the helm from then on, supported by deputy CEO Kevin Moore and Hynes.
Shore Capital's Black wrote: "Top team Kennedy, Moore and Hynes have steered the ship well in turbulent waters and we expect them to be handing the CEO baton to Dalton Philips with a much-improved business in September.
"As such, with a follow-through of H1 FY-22 progress (seven weeks into H2 the mood music is good) there is a reason to feel more confident that our medium-term earnings estimates are well underpinned."