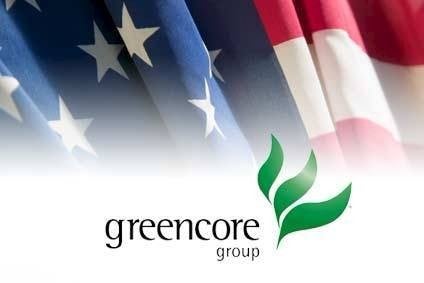 Ireland's Greencore has disappointed investors and analysts alike with a profit warning, a US factory closure and a shake-up of its US leadership team. Andy Coyne looks at the issues it is facing.
The prospects of Irish food group Greencore – which issued an unexpected profit warning on Tuesday (13 March) – appear intrinsically linked to its operations in the US.
It is not that Greencore has all its eggs in one basket. In the UK, it operates eight food-to-go facilities and makes 45,000 direct-to-store deliveries every week, providing supermarkets, high street chains, petrol forecourts and convenience stores with sandwiches, rolls, flatbreads, wraps, prepared salads and sushi.
But, over the last decade, Greencore has built a position in the US market, largely through acquisition, notably the US$748m acquisition of convenience food group Peacock Foods.
On Tuesday, Greencore issued the profit warning with the US as its central factor and the FTSE-250 listed group lost nearly a third (31%) of its market value on the day, its largest ever one-day fall.
And analysts seem to be losing patience with the company, which blamed the weak performance on underused US factories, capacity problems and the dollar-pound exchange rate.
One analyst said Greencore will need to rebuild trust.
Hoping to start that process on Tuesday, Greencore announced production at its Rhode Island sandwich facility will cease later this month. The company acknowledged the plant represented approximately 4% of the its US manufacturing footprint and 2% of its pro-forma revenue in FY17 but said the decision will address the operating losses of the site that have continued into FY18.
And Greencore said volumes are likely to increase at its Jacksonville, Florida, and is already increasing its Minneapolis, Minnesota, site.
More generally, the company noted: "The acquisition of Peacock Foods in December 2016 greatly enhanced the scale, operational capabilities and financial performance of Greencore US. Since then the group has been actively seeking to align the manufacturing network of approximately 2.5m sq ft with current and prospective commercial opportunities."
This seems to be at the heart of both Greencore's big opportunity and its operational difficulties in the US.
Many of Greencore's hopes and aspirations in the country go back to the purchase of Peacock Foods. At the time, Greencore said the transaction would be "transformational" for its US aspirations and that following the acquisition, around 45% of its revenue would come from the US versus the 15% it generated in the market.
And, crucially, the acquisition of Peacock Foods took the business into another area, manufacturing for branded food companies, with products including Kraft Lunchables on behalf of Kraft Heinz, Jimmy Dean frozen breakfast sandwiches for Tyson Foods and Dole Salad Kits for Dole Foods.
Greencore pointed out branded manufacturers were increasingly looking at outsourcing and co-manufacturing as an efficient way to increase production or squeeze margins and said it expected demand for this type of service to continue to rise.
The deal also gave it scale. Greencore now has 14 manufacturing facilities (including Rhode Island), as well as a corporate HQ in Illinois providing it with a broad reach across the US.
Greencore seemed to get off to a good start. Reporting its first-half results in May 2017, Greencore revealed its year-on-year revenue had tripled, largely due to the Peacock deal, and volume growth looked strong at 9%.
But things started to go wrong quite quickly. Three months later, Greencore made a statement to the London Stock Exchange intended to reassure investors following a fall in its share price – 17.5% in six months.
The company said "the integration of our US business is on track and we continue to be encouraged by the pipeline of commercial opportunities being explored with existing and new customers".
It also announced it was to "refocus" its plant in Jacksonville, Florida, replacing frozen products with fresh.
Greencore suggested the change was being managed "seamlessly" with the relevant customers and that the impact on profitability will be "minimal".
But in late November, Greencore expressed disappointment with pre-tax exceptional charges of GBP78.2m (US$103.9m) which had a negative impact on its full-year results, with its operating profit down more than 43%.
The bulk of the charges were related to Greencore's UK operations, although more than GBP24m of the GBP78m were linked to the acquisition of Peacock Foods and the development of a plant in Illinois.
However, CEO Patrick Coveney did remark at the time: "We are pleased with the progress of the US integration to-date and with the development of our US commercial pipeline, as illustrated by a recently extended long-term, strategic partnership with one of our largest and most important customers."
Looking ahead in November, Greencore said it anticipated delivering a year of strong growth in FY18 "driven by a full-year contribution from Peacock Foods and organic growth in both the UK and the US".
This optimism was echoed when in January Greencore posted its financial results for the first quarter of its current financial year, when it talked of increased US volumes and saw its US convenience food division record a markedly increased revenue figure of GBP255.1m.
Which brings us to this week's announcement – less than two months later – which paints a different picture.
Above and beyond the Rhode Island facility closure, Greencore revealed the group's US CEO Chris Kirke is to return to the UK while Chuck Metzger, COO of Greencore US, has assumed day-to-day responsibility for the US business and will report directly to Coveney, who will be spending around half of his time in the US.
And, issuing a profit warning, Greencore said: "The weak performance of the group's underutilised original sites in the first half of FY18, combined with the timing of new business contributions, and the current GBP/USD exchange rate, will reduce the expected rate of US profit growth in FY18."
It also spoke of GBP3m one-off cash costs of resetting the US network and the management restructure.
The market was unimpressed.
Writing on Wednesday (14 March), Karel Zoete, an analyst covering Greencore at French finance house Kepler Cheuvreux said: "Yesterday's 31% share price drop after a profit warning that triggered a 7% EPS reduction implies that confidence has been fully lost; it has been a gradual process that started a year ago, leading to the share price halving)."
Zoete said there had been "deep concerns on Greencore's US strategy over the past 18 months" and that rebuilding trust in Greencore's capability to deliver on US promises will take much longer.
He added: "In November, management spoke positively about US business momentum at the acquired US Peacock business that delivered 7% organic volume growth, had six new business wins, and secured a new long-term contract with its largest customer.
"The worst seemed over, and the Q1 sales update confirmed good momentum. Now, just two months later, US management has been replaced and there is a GBP9-10m EBITA shortfall versus plans.
"Half is due to the poorly performing US heritage business on which decisive action is taken. The other part is timing related from on-boarding new business."
Arthur Reeves, an analyst at Societe Generale, said the bank has "long had our doubts" about Greencore's US business.
"We have long known that Greencore's US legacy sites were underutilised, but the company said at its FY17 results that it had decided to keep all sites open. It has now decided to stop manufacturing at its loss-making Rhode Island site, which apparently only accounted for 2% of company revenue in FY17," he said.
"The second factor was a delay in winning new business. The company remained optimistic: plans were 'well advanced' and progress 'continues to be made', but new business wins will not contribute to FY18 profits."
Clive Black at UK stockbrokers Shore Capital said: "Stock markets have been unconvinced about Greencore for a while. In truth there has been no single issue or news item that has fundamentally de-rated the group's equity. However, there has been a very unfortunate and unnerving sequence of disappointing news flow drips that has turned into a flood of investor selling.
"Some of the matters negatively impacting the group are outside its control, such as currency following the UK's EU referendum, on which we have sympathy. However, others have been of a more strategic and operational nature.
"Beyond the Peacock acquisition, which still appears to have merit to us and may be underpinning value for investors in the group, the US has clearly not been a strategic success and the recent news flow has been moderately despairing, ending in the departure of Chris Kirke.
"Greencore went into the US with good intentions to transfer their undoubted chilled, prepared food capabilities in the UK into the Stateside market. It did not really work.
"So it evolved the model to the food-to-go market, which recent news flow suggests has not really worked… in the meantime it engaged in a material rights issue to go into an associated but different market still, Peacock, where the jury is out in some cases but this perhaps looks a store of value.
"Meat Loaf said two out of three ain't bad; Greencore is no Meat Loaf."