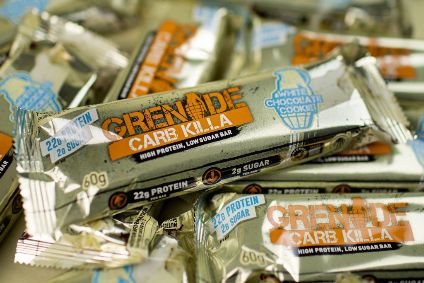 Andy Coyne asks what Mondelez International's purchase of UK sports-nutrition business Grenade tells us about the US giant's strategic thinking and about consumer trends.
US confectionery and snacks heavyweight Mondelez International's acquisition of UK sports-nutrition firm Grenade, announced yesterday (22 March), can be seen as another strategic push into healthier products by a business with global, flagship brands including Cadbury chocolate and Oreo cookies.
Mondelez is continuing to try to is tap into the increased desire among a growing number of consumers to buy better-for-you products, a trend underway before Covid-19 but which has been exacerbated by a renewed interest in health and wellness linked to the virus.
It is also, one imagines, Mondelez reacting to the way the wind is blowing in terms of governments clamping down on products that contain high levels of fat, sugar and salt.
Anecdotal evidence suggests retailers, too, are favouring putting healthier products in their snack aisles for the same reason.
How well do you really know your competitors?
Access the most comprehensive Company Profiles on the market, powered by GlobalData. Save hours of research. Gain competitive edge.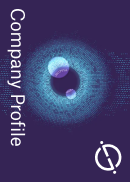 Company Profile – free sample
Thank you!
Your download email will arrive shortly
Not ready to buy yet? Download a free sample
We are confident about the unique quality of our Company Profiles. However, we want you to make the most beneficial decision for your business, so we offer a free sample that you can download by submitting the below form
By GlobalData
Mondelez's move for Grenade – for a reported price tag of around GBR200m (US$277.2m), according to UK media outlets quoting unnamed sources close to the deal – is the latest in a string of acquisitions the Milka chocolate maker has made to broaden its range of snacks.
Earlier this month, Mondelez snapped up Australia-based biscuit and cracker business Gourmet Food Holdings, with a spokesperson talking up "the growth potential" in the "premium cracker and health-and-wellness space".
In January, the company bought US better-for-you chocolate and snacks business Hu Master Holdings, a maker of vegan and paleo-friendly chocolate bars, in which it first invested in 2019. That year, Mondelez also acquired a majority share in local peer Perfect Snacks, which produces chilled nutrition bars.
Rumours Grenade, which produces a range of products touted as better-for-you, including high-protein, low-sugar bars, shakes and drinks aimed at, but not exclusively for, the physically active, was to be sold by its UK private-equity owner Lion Capital, have been circulating for a couple of years.
Lion, which bought Carb Killa maker Grenade from fellow private-equity firm Grovepoint in 2017 for GBP72m, has achieved a good exit if media estimates of the sale price are to be believed.
Chicago-based Mondelez suggests the purchase of a "significant majority interest" in Grenade, based in Solihull in the English Midlands, "enables expansion in broader snacking and fast-growing well-being segments".
Clive Jones, president of Mondelez's northern European business, said: "Performance nutrition and low-sugar options are becoming mainstream."
Mondelez described Grenade as "one of the category leaders in high-protein bars" and said the UK firm's Carb Killa line "has been the best-selling product in the segment since 2016 with a growing presence in the UK and availability across other regions including North America and Asia Pacific".
Critically, although Grenade's marketing and branding might suggest a consumer base of fitness fanatics, company co-founder Alan Barratt (who along with his wife Juliet will retain a "minority equity interest" in the business and continue to run it under the ownership of Mondelez) points out its products are not just for "gym bunnies" but are sold to those seeking healthier snacks, not just fuel for their exercise routines.
With that in mind, market watchers can see the logic behind the deal – the first acquisition in the UK from Mondelez since it acquired chocolate maker Cadbury, coincidentally based only a few miles from Grenade, while still part of Kraft Foods Inc. in 2010.
John Stapleton, a food business entrepreneur who built up and sold UK brands New Covent Garden Soup Co. and Little Dish, says: "The deal makes all the sense in the world. Grenade is in the sports nutrition category for sure, but it's actually not that healthy compared to other, admittedly smaller, brands, which are reasonably healthy. Therefore, I think Grenade can join the Cadbury/Mondelez stable without appearing that much out of place. The target audience is different – younger and more edgy – so that will work well."
Julian Wild, a corporate finance partner at UK law firm Rollits, agrees. He says: "It would be fair to assume that Mondelez is interested in extending its range to include snacking products which are seen as part of the 'sports nutrition' market and supposedly 'healthier.'"
Hamish Renton, managing director of UK-based international food and drink consultancy HRA Global, says offering different types of snacks is key to Mondelez's longer-term growth ambitions.
"Mondelez realises the tide is turning on its core confectionery business and it needed to clamber onto other platforms to get growth. It was unlikely to get Cadbury into protein but maybe it can do some 'mash-ups' with Cadbury's chocolate."
Grenade exports to more than 50 countries and has a strong e-commerce presence with approximately 25% of its sales from online channels. The most recent set of company accounts that are publicly available were filed in September at the UK's Companies House and cover the 2019 calendar year. In 2019, Grenade's turnover was GBP51.6m, up from GBP37.6m in 2018. The company booked an operating profit of GBP4.9m, versus GBP6.1m a year earlier amid expenses linked to impairment of trade debtors. Grenade's net profit in 2019 was GBP5.1m, against GBP5m the previous year.
It also has distinct identity with its colourful wrappers and bold branding and audacious marketing stunts, including the use of tanks.
With this in mind Mondelez, has stated it will let the Barratts continue to run Grenade as an independent unit to "nurture its entrepreneurial spirit and maintain the authenticity of the brand, while providing resources, support and international scale to help accelerate growth".
When the deal was announced, Alan Barratt said: "This partnership with Mondelez International gives us access to enormous resource and capability to help make those aspirations a reality and I couldn't be more excited about our future growth and continued innovation."
Renton thinks giving Grenade some independence makes sense, arguing the firm has done a number of things well.
"The price of the bars is nice – well above inflation," he says. "It's sort of defying gravity. If you look at the products in this area, a lot are around the quid [GBP1.00] mark.
He adds: "It's done a great job with pricing but also with distribution. Outside of the mults [multiple outlet retailers], it has gone for c-stores and petrol forecourts – the impulse market for blokes who want a protein hit.
"And it has innovated around flavours with things like cookie dough and peanut butter. It has got more right than wrong on innovation. A lot of this has lifted the brand from bodybuilding to mainstream fitness and given it a female following. It has dialled down the not very subtle grenade, explosive approach to become more accessible."
Mondelez will, of course, want to put its resources to work to grow the brand, which could prove problematic, observers suggest.
"I'm not too sure how Mondelez plan to integrate Grenade," Stapleton says. "The Grenade branding is likely problematic for them rather than complementary – especially if they want to build big in the US.
"And it's likely only to survive if it's kept it separate in order to retain the entrepreneurial culture it has already clearly developed. The innovation it has developed and moves into new segments such as energy drinks would never happen under Mondelez.
"It remains to be seen what Mondelez has in mind for Grenade. Has it learned its lesson from when Cadbury bought [premium chocolate business] Green & Black's? Large corporations are good at many things but evidence points to absorbing and growing much smaller brands as not being one of them."
Stapleton also believes the premium price-point Grenade has achieved for its products – Tesco sells its Carb Killa bars for GBP2.50 for example – could be troublesome.
"If the acquisition model requires margin improvement, they will likely struggle to deliver this," he says.
Renton agrees. "As you scale the proposition away from 'gym bunnies', you reduce your pulling power and that makes it harder to retail [at a high price]. The classic volume versus value trade-off comes into it for Mondelez to take it further."
Confectioners are all too aware of the consumer trend to eat healthier and for healthier snacks. Theadora Alexander, co-founder of London-based SMEs network and consultancy Young Foodies and small brands 'supermarket' Mighty Small, says retailers are shaping their ranges accordingly.
"We see more and more enquiries coming in every day from retailers and independent stores which are switching from traditional impulse products to better-for-us and better-for-the-world because that's what their shoppers are asking for," she says.
However, it has been suggested sports-nutrition products may also come in for greater scrutiny from consumers.
Wild at Rollits says: "What the market is demanding going forward is really healthy products made of high-quality ingredients which are genuinely part of a good diet, not just products marketed as being 'sports nutrition'.
"Mondelez will have a big marketing budget but it is time to ensure that consumers are getting products which really are healthy and good for them and not just presented as such."
But Alexander at Young Foodies sees the Mondelez acquisition of Grenade as an exemplar of what can be achieved by challenger brands and expects to see more deals of this kind.
"This is a fantastic story for the challenger sector – another example of an independent brand coming from nowhere and demonstrating they can play a critical role in building a category," she says.
"I absolutely expect to see more transactions in this healthier snacking and functional convenience space: a last minute dash for the blue-chips to lock in good brands in the zeitgeist categories."