Hatching new ideas – Big Food's incubator and accelerator programmes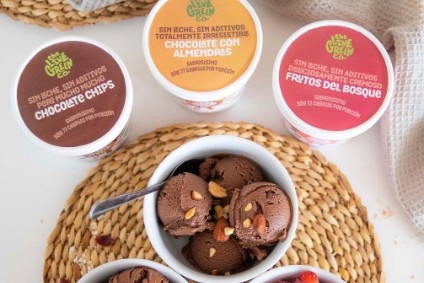 Chile plant-based firm The Live Green Co. attracted investment from Mexican major Sigma Alimentos
Our guide to some of the main food sector incubators and accelerators operated by major food manufacturers.
As with in-house venture capital funds, for big food companies looking to gain exposure to new, exciting, potentially faster-growing categories, starting an incubator or accelerator is becoming increasingly popular.
Incubators and accelerators are not exactly the same thing. Although both offer support and guidance to start-ups, incubators are typically targeted at companies at an earlier stage. Accelerators are aimed at existing companies that have an idea and a business model already in place but which need help to propel their business forward.
Such vehicles, and especially incubators, provide mentoring and advice on everything from branding to attracting finance. There is also often a grant provided to the businesses chosen to take part in a programme and sometimes a cash prize for the business selected as the 'winner' from that year's intake.
But it is not pure altruism on the part of the food businesses. They get to work with, learn from and build relationships with some of the most interesting young challenger brands that are disrupting the market.
They may even have first option on taking an equity stake in the businesses in the future. The ability to sell an equity stake may even be built into the programme's make-up.
It's an alternative, and certainly cheaper way, of tapping into the likely trends of the food market of the future than investing. Start-ups often don't fulfil their early promise. An incubator allows the company running it to identify the likely winners and losers.
Here we look at some of the key incubators and accelerators tapping into food sector start-ups.
In Europe, the global food and beverage giant launched its Nutrition Greenhouse incubator programme in 2017, which continued into 2018. PepsiCo started a version of the programme in North America in the autumn of 2018.
Both initiatives, designed to discover and nurture breakthrough brands in the sector, saw companies receive grants and work with PepsiCo for six months. At the end of the period, one company is awarded further funding (EUR100,000 in Europe and US$100,000 in North America).
Companies that have taken place in the European version of the incubator include:
Erbology, a UK plant-based foods producer, won the first-year programme
Fit Kitchen, a UK ready meals maker
No Fairytales, a Dutch tortilla wrap company
Frecious, a Swiss cooking sauce company
Jiminis, a French insect-based snack maker
Companies selected to join the North America programme include:
Snack makers Bohana, IQ Bar, Wildway and Rule Breaker Snacks
US plant-based seafood supplier Sophie's Kitchen
Canada-based plant-based meals maker YoFiit
Hapi Drinks, a manufacturer of sugar-free kid's drinks, won the first edition of the North America Greenhouse programme in 2019.
In August 2020, Spudsy, a fledgling US snacks business making sweet-potato puffs from upcycled ingredients, was awarded a US$100,000 grant through the second edition of the North American version of PepsiCo's accelerator programme.
In January 2019, Israeli dairy- and soy-free yogurt start-up Yofix Probiotics emerged as the winner of PepsiCo's second European incubator programme.
PepsiCo announced its latest cohort in January 2021.
Kraft Heinz's Springboard Brands
Kraft Heinz launched the Springboard Brands incubator in March 2018 to "nurture, scale and accelerate growth" of disruptive food and beverage brands.
The five companies that took part in its inaugural programme (see below), included fermented foods supplier Cleveland Kraut, since re-named Cleveland Kitchen.
Sergio Eleuterio, the general manager of Springboard Brands, said at the time: "Hundreds of applications were carefully reviewed to select authentic propositions and inspired founders within one of the four pillars shaping the future of food: natural and organic; speciality and craft; health and performance; and experiential brands.
"We are excited to kick off our programme with a group of great founders, amazing and purposeful products, that we wholeheartedly believe will succeed in the marketplace."
Over the course of 16 weeks, the selected start-ups participated in a programme composed of learning, funding, infrastructure access, and mentorship in Chicago.
According to the Springboard website, businesses chosen to join the incubator get funding of US$50,000 and then the "opportunity to earn additional funding, up to another $50,000 during the programme".
Incubator companies:
Ayoba-Yo, which makes and markets South African dried meat products biltong and droewors in the US, a market dominated by jerky
Cleveland Kraut (now re-named Cleveland Kitchen) which specialises in fermented foods
Kumana, best known for its Venezuelan-inspired Avocado Sauce
Poppilu, a Chicago-based antioxidant lemonade brand
Quevos, which makes salty and crunchy egg-white crisps that are low in carbs and fat
The second tranche was launched in March 2019 and was made up of Blake's Seed Based, Brami, Ka-Pop! Ancient inGRAINed Snack Co., Origin Almond and Tiny Giants.
Danone's Innovation Incubator
The French dairy giant's Innovation Incubator is intended "to design and develop innovation to meet new needs not currently addressed by the other brands in the company's portfolio, to be launched on a test scale, whereby the team can learn, pivot and refine, and ultimately assess whether there is the potential to scale up".
This came to fruition in November 2019 with the launch of an "unapologetically indulgent" dessert brand in the UK in the shape of Pati & Coco.
It was launched via the incubator in partnership with UK big four supermarket Sainsbury's Future Brands initiative
The French food group also launched what it calls its "Manifesto Innovation Accelerator" in 2016.
"Working fast and experimenting on the go, the Manifesto Innovation Accelerator team identifies ways to boost collaboration and leverage strengths between company businesses while bringing Danone into new categories. The team itself is small and agile, comprising a range of backgrounds from project leaders and business designers to technology leaders," a spokesperson for Danone told just-food.
The accelerator is backing an "internal start-up" called Ayem, a business developed by a Danone executive.
"Ayem is a new almond based breakfast bowl with 15g of protein and omega 3 perfect for people on the go," the spokesperson said. "It is positioned as 'the best way to start your day as you mean to go on'. This is not a yogurt, but a totally new product, thick with a velvety satisfying texture, fresh and light in taste."
It activated at a pop-up outside of Paddington Station in London last year and launched in London in May 2018 via Office Drop and independent retailers.
Office Drop is a business delivering food and flowers to workplaces in the UK.
In 2019, the world's largest food maker set up an R&D accelerator in its home market of Switzerland, a bid, the company said at the time to "bring open innovation to a new level".
In the autumn of 2020, Nestlé launched a specific accelerator programme looking at the dairy and plant-based dairy markets. The Swiss giant stressed the scheme was about providing access not financial support.
Mark Schneider, Nestlé's CEO, said: "Innovation in milk products and plant-based dairy alternatives is core to Nestlé's portfolio strategy, as well as our sustainability agenda. As a company, we have set ambitious climate goals. This is part of our promise to develop products that are good for you and good for the planet."
In Africa, meanwhile, Nestlé has teamed up with Senegal-based Kinaya Ventures, which has set up the Spring Fellowship, an accelerator fund backed by corporate partners.
The move came in the spring of 2019 as part of Nestlé's efforts to work with start-ups and universities in six countries in sub-Saharan Africa on "environmentally friendly packaging solutions", sustainable cocoa plantlets, "affordable nutrition" and new routes to market.
The selected teams were to enter an accelerator programme to help advance and potentially commercialise their ideas. Those teams were to join an accelerator programme through which their ideas could end up hitting the market, Nestlé said. During the accelerator, the start-up and university teams were to work with Nestlé's R&D centre in Abidjan in Côte d'Ivoire.
Chobani and incubators in US and Australia
The US-based Greek yogurt maker launched its incubator programme in 2016 with six start-up food businesses and is now into its third year. It has also launched an incubator in Australia.
Its US programme, based in New York, provides access to the Chobani team's expertise, as well as other "industry leaders".
The company said the spring 2018 class for its incubator was comprised of companies that are "disrupting and improving high-potential food categories in the US", including snacks firm Puffworks.
Chobani Incubator director Jackie Miller said: "The past few years have proven the need, value and strong desire for a food incubator that is solely focused on supporting entrepreneurs who want to challenge the food industry, improve broken systems and bring better food to all people.
"Through this programme, we've seen companies double their distribution, expand their teams and launch new products - and we're just getting started."
The programme helps entrepreneurs break into the food and beverage industries through equity-free investment and a strong focus on mentorship.
The incubator's first class saw a more than 250% increase in distribution and 2.6x growth in annual revenue.
Chobani's programme had more than 650 applications for the nine spots in its second class - a 30% increase from the previous year.
In May 2018, Chobani said its US incubator had started to accept applications from "food tech start-ups" to work towards trying to "solve challenges all along the food and agriculture value chain: from waste reduction to food safety to supply chain traceability and more".
Incubator companies include:
88 Acres, which crafts snacks and seed butters free from the 11 most common food allergens
Fresh Bellies, which makes organic baby food, using herbs and spices to train baby palates
Masienda, which is a clean-label tortilla company
Noka, which makes superfood smoothie packs
Nona Lim, which makes products such as Asian-inspired soups, noodles, and broths with no additives, nor preservatives
Chobani revealed the participants in its latest US incubator programme in September 2018.
And for its Spring 2019 US incubator programme in March 2019.
The Canada-based dairy major launched Inno Accel, an "accelerator for dairy businesses", in October 2018, insisting that innovation was "key to the industry's survival".
Robert Coailler, Agropur's CEO, said: "The global economic environment, which is highly competitive, and the global economic context ... require companies to constantly question their ways of doing things. Thus, innovation is a necessity, even a condition for survival for the entire dairy industry."
Agropur selected five companies for the first cohort:
- U Main, a Montreal company that develops do-it-yourself artisanal cheesemaking kits
- Sweetaly Dolceria, which makes desserts to traditional Italian recipes
- SaltiSweet Ice Cream Factory, a firm marketing ice cream that replaces the stick with a biscuit
- Peak Yogurt, which manufactures triple-cream, low-sugar yogurt
- Cheese Grotto, a firm providing cheese-storage devices for the home
US meat giant Tyson Foods forged an agreement to work with two business incubators which it said will directly connect it to the start-up communities of Silicon Valley and Chicago.
Tyson said it was tapping into entrepreneurs to speed up the pace of innovation, embrace emerging technologies and become more agile in its pursuit of sustainable growth.
It is working with incubators Plug and Play and 1871.
Tyson said: "Our collaboration with Plug and Play and 1871 are examples of how we are adopting new growth models to innovate faster than consumers and markets are changing.
"By partnering with these organisations and combining Tyson Foods' resources, capabilities and team members with the energy and innovation coming out of Silicon Valley and Chicago, we can have a positive impact on the industry and the food system."
Plug and Play is based in the Silicon Valley. Its chief revenue officer Michael Olmstead said: "Working with Tyson Foods means that we can create greater collaboration opportunities for food with an emphasis around solutions that have a positive impact on our food system."
1871 is based in Chicago. CEO Howard Tullman said: "We look forward to working with Tyson Foods to foster greater innovation within Chicago's entrepreneurial ecosystem. This partnership speaks highly to its ongoing commitment to drive real growth and encourage new thinking."
US food giant Campbell Soup Co. announced an accelerator unit in April 2018 as part of a reorganisation to better position the business to drive growth in fast-growing food categories.
The accelerator arm will invest in ''high-growth areas'' and take responsibility for innovation, nurturing small brands, e-commerce and new distribution models, Campbell said in spring 2018. As part of the reorganisation, the US group's Campbell Fresh, which includes brands like Bolthouse Farms, would be integrated into the new unit.
However, the accelerator was disbanded as a wider business overhaul saw Campbell sell off a series of assets, including Campbell Fresh, and focus on two divisions in North America.
In 2018, the US giant launched SnackFutures, an innovation and ventures arm to work with start-ups and help the group launch its own brands.
SnackFutures was to focus on three areas: one, "reinventing" some of Mondelez's smaller brands that had "large-scale potential"; two, what the company called "venturing" with start-ups; and, three, the "invention of new brands and businesses in key strategic areas".
Over time, SnackFutures focused more on the latter two areas, with investments including US chocolate maker Hu (which Mondelez bought outright in 2021) and the launch of the company's own brands, such as carbon-neutral cracker NoCOé.
In 2021, Mondelez set up an accelerator scheme under the SnackFutures unit. CoLab is a 12-week programme in which up to ten start-ups will take part, with each receiving a US$20,000 grant.
Mondelez, which said the programme was set to start in June 2021, was looking for businesses based in the US that already generate at least $500,000 in revenue. The Oreo owner said the firms must "have high growth potential".
The Hatchery
In November 2017, it was revealed US food giants Kellogg and Conagra Brands were backing Chicago-based, non-profit venture The Hatchery.
Its facility was expected to provide production space for around 75 businesses.
Kellogg described its backing for The Hatchery as "a mutually beneficial endeavour".
It said: "We will learn from them [companies taking part], as they learn from us, all while helping to facilitate business growth and development in a community that many of our own employees call home."
Kellogg said it provided some financial support for the building of the physical space, and will share the time and talent of some of its experts who will visit the incubator and provide education and insights to its tenants, where possible.
Conagra said it could end up acquiring stakes in the companies that use the space.
"It's possible. Conagra Brands will look at the companies coming out of The Hatchery just as we do with other potential M&A candidates," it said.
"Additionally, we will invest in businesses within The Hatchery by providing workshops, mentoring sessions and opportunities to share information between our employees and the entrepreneurs."
In May 2018, PepsiCo announced its own plans to work with The Hatchery.
The Black Farmer
Confusingly, there is another food business incubator called The Hatchery, this one based in the UK.
The Black Farmer, not a business one would label Big Food but an established supplier nonetheless, is a UK food company best known for sausages and other meat products, launched The Hatchery, a collaborative incubator for food entrepreneurs.
The first cohort was made up of three businesses.
Prior to creating The Black Farmer CEO and founder Wilfred Emmanuel-Jones was involved in marketing and launching numerous food and drink brands including Loyd Grossman sauces and Kettle Chips. He said that experience has given him an understanding of the challenges facing emerging brands and insight into why nine out of ten businesses fail in their first three years.
"Bringing together a group of exciting food entrepreneurs under my wing means that they can benefit from some of the advantages that large businesses take for granted - knowledge, reputation, scale and financial resources," Emmanuel-Jones said.
"The key to beating the large, soulless corporate brands and the bland supermarket own labels, is to create a brand with personality - a brand that makes you feel something.
"That is why my first cohort has three businesses with brilliant founders who are driven by a strong mission, ethos or passion."
In February 2019 one of The Hatchery's incubator companies, Smorgasbord, won listings for its Swedish Meatballs at 'big four' UK supermarkets Asda and Sainsbury's.
Incubator companies:
Eat Life, which offers calorie-rich, high protein, nutritionally-fortified food and drinks
The Gym Kitchen, which makes high protein, low fat fresh food products to fuel a gym-based lifestyle
Planet Jason, which makes vegan burgers, sausages and chicken-type products
Lion's Unleashed
Australian food and drinks manufacturer Lion launched a start-up accelerator, Unleashed, saying the move would help speed up its "innovation agenda".
The company, owned by Japan's Kirin Holdings, launched a 12-week programme, designed in partnership with corporate accelerator specialist Slingshot.
Lion CEO Stuart Irvine said: "Innovation has been at the heart of Lion's 177 year success and is critical for our long-term, sustainable growth.
"Together with the R&D expertise of our parent company Kirin, we have a strong track-record of evolving both our alcohol and dairy portfolios to meet the changing needs and tastes of consumers. But no-one has a monopoly on great disruptive ideas that can really challenge and grow our people and our business.
"Unleashed is an opportunity for us to collaborate with the best and brightest start-ups, who at the same time can benefit from Lion's unique understanding across alcohol, dairy and juice, our deep manufacturing experience and potential partnership opportunities with our leading brands."
Lion said it was is looking to invest in start-ups within various different areas, including engaging consumers through technology, better-for-you products and value chain innovation.
Entrepreneurs who accepted onto the programme exchanged some of the equity in their business for up investment cash from Slingshot.
Incubator companies include:
SnackProud, a healthy snacking company
Yello, a home delivery business
Tayble, a restaurant ordering service
The US agri-food group, introduced a "dairy accelerator" in May 2017.
Mike Rakes, its marketing manager for innovation and new business development, said the company set up the accelerator to "grow the overall category" and "create an eco-system of knowledge sharing and learning, as well as a community of unique and forward thinking dairy companies".
He likens the accelerator programme to a "miniature MBA programme that covers all of the necessary elements to successfully grow a food company and equips them to take their company to the next level".
Participants receive an "equity-free" stipend of US$25,000 to cover the cost of travel to participate in the programme.
Land O'Lakes planned another accelerator for 2018.
The Spanish food manufacturer has also launched an accelerator programme.
The rice and pasta specialist sponsored the 2018 food accelerator programme run by Food Evolutions - an accelerator hub for the Spanish food tech sector.
The programme is free for start-ups and no equity is requested in return for joining the accelerator, according to Pedro Alvárez, managing partner of Food Evolutions.
Incubator companies:
Keen Bean, a business which makes baby food using a new technique called high pressure cold (HPP)
Eskesso, which is a vacuum cooking business which uses an app to activate the cooking process.
Mustache, a craft beer and raw material business which matches beer with different cuisines.
Fotawa, which provides a healthy food office delivery service
Baia Food, which is developing exotic enriched foods including a fruit from Africa with no record of consumption in the European Union.
The Mexican bakery giant runs the Eleva Food Technology Accelerator.
It focuses on nine 'verticals' including innovative ingredients and new products.
José Manuel Ramírez, the director for the bakery giant's Bimbo Ventures in-house investment arm, said: "We have increased the number of categories from six to nine, and will continue to offer the necessary tools for startups and scale-ups, offering finalists the chance to generate synergy with Grupo Bimbo.
The accelerator programme lasts 16 weeks and is held at Bimbo's head office in Mexico City.
Incubator companies:
Chia Mia, a Mexico-based functional food business
Munani, a Chile-based company which makes food using algae.
Just and Brinc
Just, the US-based alternative protein business, linked up with Hong Kong venture accelerator specialist Brinc in September 2018.
The CEOs of Just and Brinc said their platform Made Just - and an underlying accelerator - will concentrate on Asia.
Brinc and San Francisco's Just - formerly called Hampton Creek - said the accelerator is "a first-of-its-kind approach to bring sustainable and functional tools from the plant and animal kingdoms to the world's brightest entrepreneurs".
Brinc will invest more than HKD500,000 (US$64,000 at the prevailing exchange rate) a year in each of ten teams taking part in its Food Technology Accelerator.
The team will "gain access to a pipeline of discoveries from Just" via the Made Just platform. Just is behind alternative meat and dairy products such as Just Mayo. Just Ranch and Just Scramble. It said the plan is to share knowledge by bringing "sustainable and functional tools from the plant and animal kingdoms to the world's brightest entrepreneurs".
Strauss Foods
Israel's Strauss Foods has established The Kitchen FoodTech Hub, a technological incubator providing seed funding, mentorship, industry connections, and operational services for early-stage ventures operating in all areas of the food and beverage industry. It advises on raw materials, processing, manufacturing technologies, quality assurance, utilities, waste and energy, logistics, packaging, ingredients, value-added products, and more.
Incubator companies
Aleph Farms, a lab-based meat firm which in December 2018 created the first minute steak developed from animal cells.
In March 2019, the privately-owned food giant behind brands including Snickers chocolate and Dolmio cooking sauces launched an accelerator.
Mars, which has named its accelerator after organic-food brand Seeds of Change, looked to select companies in the US and in Australia.
In July 2019, Mars named the US companies taking part, with a set of fledgling businesses focused on areas including ethnic cuisine, plant-based foods and food waste.
In August, the company unveiled the names of the six companies in Australia to have signed up.
Purple Carrot
Purple Carrot, the US meal kit firm, launched an incubator focused on start-up businesses working in the plant-based food space in November 2019.
Its Garden Incubator is intended to accelerate plant-based brands and "de-risk early stage companies for future investment."
Massachusetts-based Purple Carrot, which describes itself as the first 100% plant-based meal kit company, said the new service will be made available to select early-stage plant-based companies looking to scale.
It said The Garden will serve as an investor, an incubator and a launchpad that will provide a range of services "confirming product-market fit and establishing confidence and awareness for future investment and growth".
In addition to supporting entrepreneurs with a variety of business services such as strategy, branding, marketing, e-commerce, operations, fulfilment, and data analytics, Purple Carrot will provide companies with up to US$250,000 in seed funding.
Unovis Partners, a local venture capital firm working in the plant-based space, will provide this funding to those companies meeting its mandate and criteria through its New Crop Capital fund and serve as the founding sponsor for The Garden.
In February 2020, Finnish food group Valio linked up with local innovation specialist VTT and the University of Helsinki to launch a new accelerator.
It is intended to help food industry start-ups grow fast and reach the international market.
The accelerator is part of European network of six accelerators, EIT FAN, the aim of which is to promote a sustainable food system.
VTT's co-creation manager Mirva Lampinen said: "In the new accelerator led by VTT, start-up teams will be mentored and coached by experienced professionals from food research, production and marketing.
"At the same time, these experts can familiarise themselves with the world of start-ups. We expect the accelerator to consolidate the network of food industry companies and contribute to the success of Finnish companies on the international market. At best, the accelerator will also attract foreign start-ups and investments to Finland."
The US dairy co-op runs an annual accelerator programme for start-up companies in the ag-tech and dairy food spaces.
Its 2020 cohort was made up of nine companies – six from the US and one each from Canada, the UK and Israel. It was unveiled in May 2020.
In 2021, Dairy Farmers of America re-named the accelerator. The DFA CoLab Accelerator, which continued to focus on "helping accelerate and grow ag-tech and dairy food product companies" issued a call for applicants in October of that year. The 90-day programme takes place from April 2021 to June 2021.
Its 2021 cohort was named in April 2021. It consists of ag-tech firms CattleEye, DairyOffice, H2Ok Innovations and VERI Nano and dairy food products business Saga Ventures, which has designed a single-serve cheese snacking bar to "provide healthy and satiable fuel between meals".
In August 2020, Italian dairy business Granarolo emerged as one of the backers of the new Bologna-based Agrofood accelerator.
Along with other local businesses - including egg producer Eurovo and branded food business Conserve Italia - it has created a fund of EUR500,000 (US$586,318) to back five early stage start-up businesses in the nutrition and health and sustainable packaging sectors.
The accelerator is said to have a goal to "transform the high innovative potential of youths, students and researchers who believe they have a winning idea into genuine ventures".
Target
In April 2021 Target, the US retail heavyweight, launched an accelerator programme aimed at "disruptive" food and beverage manufacturers.
The Minneapolis-based grocer - a top ten US retailer by size - said its Target Takeoff Food and Beverage 2021 programme is "perfect for mature retail companies looking to scale and learn what it takes to get their products into Target retail stores".
It was due to take place from 19 July until 20 August 2021.
The Mexico-based food group has an accelerator programme, Tastech by Sigma, which the company says is "aimed at start-ups and scale-ups around the world" in three areas - "machine learning solutions, the development of new foods and ingredients, and the generation of new business models in the production, distribution and marketing of food products".
In 2021, Sigma Alimentos, which markets meat and dairy products, announced it had acquired a minority stake in The Live Green Co., a Chile-based supplier of plant-based alternatives to meat and dairy products.
The US-based food manufacturer set up Bright Future Foods in 2020. Post, the owner of brands including Honey Bunches of Oats and Weetabix breakfast cereals, describes Bright Future Foods as "an incubator charged with identifying new technologies, business models and trends that have the potential to disrupt the food and beverage industry".
At the time of writing, Bright Future Foods has focused on its own product development, with plans to launch a line of oat-based snacks in May 2021.
In April of the same year, the incubator announced a "joint collaboration" with barley-based ingredients firm EverGrain to create "sustainable" food products. EverGrain, based in St. Louis in Missouri, is backed by beer giant Anheuser-Busch InBev. It has invested almost US$100m in a site in St. Louis owned by Anheuser-Busch that will become the ingredients company's headquarters.
Sectors: Allergen-free, Cereal, Condiments, dressings, sauces & spreads, Confectionery, Dairy, Dairy-free, Ice Cream, Meat, poultry & eggs, Seafood and seafood alternatives, Snacks, Sports nutrition, Vegetarian & vegan
Themes: Corporate responsibility, Disruptive tech, M&A and joint ventures, NPD & innovation
Companies: Agropur, Campbell Soup Co., Chobani, Conagra Brands, Dairy Farmers of America, Danone, Ebro Foods, Granarolo, Grupo Bimbo, Heinz, Eat Just, Kellogg, Kirin Holdings, Kraft Heinz, Land O'Lakes, Lion Pty Ltd, Mars, Mondelez International, Nestle, PepsiCo, Post Holdings, Sainsbury's, Sigma Alimentos, Tyson Foods, Valio, Weetabix
Oops! This article is copy protected.
Why can't I copy the text on this page?
The ability to copy articles is specially reserved for people who are part of a group membership.
How do I become a group member?
To find out how you and your team can copy and share articles and save money as part of a group membership call Sean Clinton on
+44 (0)1527 573 736 or complete this form..