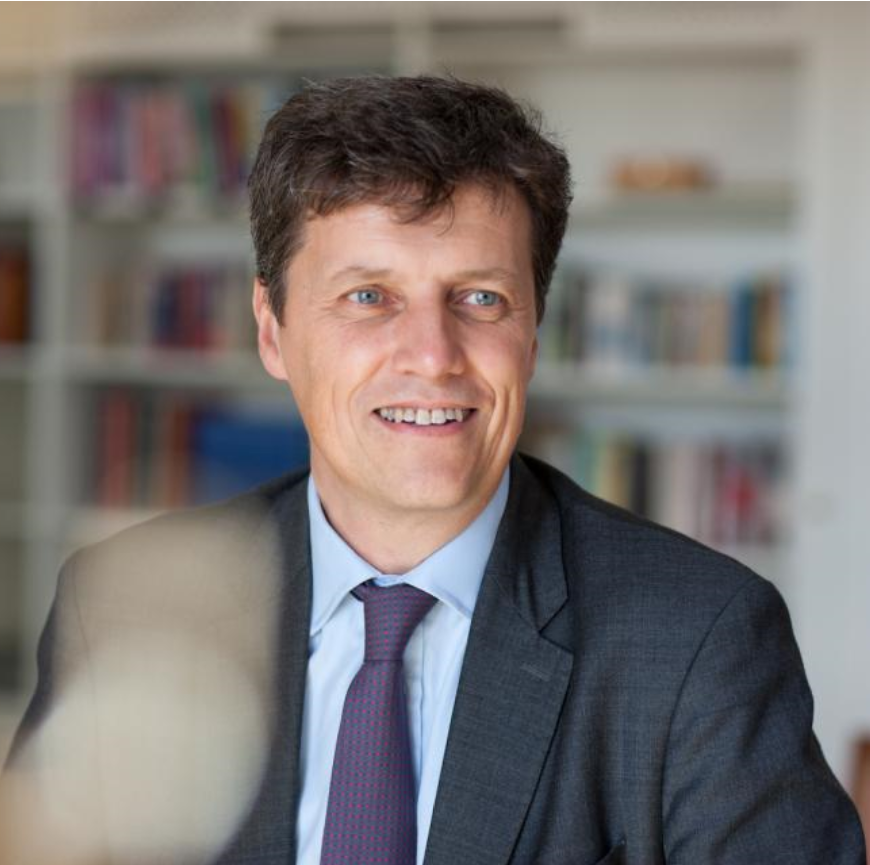 Given that he doesn't take up his role until September, Danone's newly-announced CEO Antoine de Saint-Affrique will have plenty of time to reflect on what his priorities should be.
And there will be no shortage of advice from media commentators, analysts and investors for the man whose appointment was announced this morning (18 May).
De Saint-Affrique will also presumably be reflecting that he has taken on the top job at a company with an investor base demanding an improvement in financial performance as well as being one that has already confirmed that its "Local First" strategy and its sustainability agenda are to be retained.
It was pressure from some of the French dairy and baby-food giant's largest investors – most notably Bluebell Capital Partners and Artisan Partners – alongside boardroom disagreements, if media reports are to be believed, that forced out his predecessor Emmanuel Faber in March after a seven-year spell in the hot seat.
Under Faber, Alpro and Activia brands owner Danone had sought to establish itself as a good corporate citizen and intentions of doing business more sustainably, with corporate responsibility central to strategy.
Last year, Danone's shareholders backed Faber's move to make the group an "entreprise à mission". Introduced in 2019 by the French government, an "entreprise à mission" is defined as a company that has aligned societal and environmental goals with its purpose and set out those targets in its articles of association.
This status – and Danone's strategy –  is set to continue under de Saint-Affrique, the outgoing CEO of Swiss B2B chocolate firm Barry Callebaut, but the market will want to ensure it is not at the expense of good financial performance which, investors and analysts suggest, has been underwhelming.
In 2020, Danone's sales fell 6.6% to EUR23.62bn (US$28.83bn), hit by pressure on its bottled-water business amid the pandemic but also by lower sales from the company's "specialised nutrition" arm, which suffered from lower infant-formula sales in China. On a like-for-like basis, Danone's sales were down 1.5%.
The company's "recurring" operating income stood at EUR3.31bn, representing a 10.9% drop on 2019, hit, in part, by the lower sales from specialised nutrition, the group's most profitable business.
And, in the first quarter of this year, sales were down 3.3% year-on-year at EUR5.7bn.
While investors are not unhappy with Danone's ambitions in regard to its ESG strategy, at the same time they have sought a new plan to address what they perceive to be an undervalued share price and under-investment in brands and innovation.
It will be on getting this balance right de Saint-Affrique will be judged and he will likely have to be seen to be succeeding relatively quickly if he is to appease previously fractious shareholders and convince previously doubting analysts the new sheriff in town can turn things around.
What those analysts will be looking to see is to what extent de Saint-Affrique will be able to steer a more profitable course for Danone when the company has already said it will be maintaining its existing strategy.
In April – after Faber's departure – a group of shareholders challenged Danone on its strategic vision at its forthcoming AGM and in particular its opinion on the Local First plan announced late last year, which involved a reorganisation of the business around local hubs.
In what waas described as a "preliminary" response, the Danone board reiterated support for the plan which it says "aims to accelerate growth and adapt the organisation of the company to the needs of consumers".
Combined with a commitment to retaining its 'mission' to become ever more sustainable, does this mean de Saint-Affrique has his hands tied even before he starts?
Analysts seem confident that is not the case and see the new CEO's appointment as a positive development.
This is partly because of his pedigree. "[We] consider the appointment of Antoine de Saint-Affrique supportive for the case and share price as he has international experience and recognition, headed the food division at Unilever between 2011-2015 and refined and executed at Barry Callebaut a strategy focused on profitable growth and strong cash flow generation, while balancing a trustworthy sustainability strategy," Stifel analyst Pascal Boll says.
But analysts, like investors, will want to see de Saint-Affrique being allowed to impose himself on the business.
Cathal Kenny at Davy Research says: "This remains the key near-term debate given the fundamental nature of the restructuring – ultimately the new CEO will have to bring his own signature to the group strategy and the associated transformation plan.
"Executing on strategy and being a good corporate citizen should not be mutually exclusive"
"The market will expect a fresh perspective. If this means adjusting the current re-org plan – so be it. Executing on strategy and being a good corporate citizen should not be mutually exclusive."
That reorganisation plan, announced in October, just prior to the announcement of plans to cut 2,000 jobs and achieve EUR1bn in cost savings, sees a strategy committee "in charge of monitoring progress on portfolio review and execution of the growth and efficiency plan".
This has already resulted in Danone reaping EUR1.6bn from the sale of its 9.8% stake in China Mengniu Dairy.
In March, Danone had said the disposal of the stake – achieved this month – would "deliver portfolio optimisation and improve returns to shareholders through disciplined capital allocation".
Martin Deboo, an analyst at New York-based investment bank and financial services firm Jefferies, wrote in a research note after the disposal was announced: "We view the transaction positively, reflecting as it does a further step in the tidying up of Danone's associates, and capital discipline".
Other disposals could follow. Investor Artisan has previously suggested the Evian owner's Asian Mizone waters unit could also be offloaded.
However, the post-Covid environment could see an improvement in this area that might not make such a disposal inevitable.
Jon Cox, an analyst at Kepler Cheuvreux, says: "[De Saint-Affrique] is probably fortunate in that the worst of the sales weakness is probably over for the group – water and nutrition should improve post-Covid as away-from-home channels are reopened and travel restarts in the Asia region given the importance of daigou – [a trading channel in which people outside China buy products for customers to be shipped back there] for its China nutrition business."
In terms of being given the ability to make significant changes, Danone's chairman, Gilles Schnepp, speaking after the new CEO appointment was announced, said: "This marks a new chapter of leadership and a continuation of how we, as a board, have been transitioning governance at the company for a few weeks already.
"We unanimously agree that Antoine de Saint-Affrique is a stand-out leader in the consumer goods world. He has a distinguished track- record of innovation and delivery. Importantly, he brings the right blend of strategic vision, international consumer goods experience and operational execution skills to Danone.
"Antoine's proven ability to successfully deliver a purpose-led growth strategy in a sustainable way fits well with our mission and long-term goals. He will have all the room and resources a CEO can have to best assess and direct Danone's strategy for the future."
Boll at Stifel is, however, unhappy de Saint-Affrique is being put forward for a place on the company's board. After all, the fact that previous CEO Faber also held the position of chairman of the board was one of the main complaints from agitated investors.
"Including the CEO in the board, however, is typical for Danone but is debatable from a governance perspective, in our view," Boll says.
However, Boll backs de Saint-Affrique's appointment as CEO. "We believe [this] is the right way to go at Danone after weak profitable growth has disappointed shareholders for many years and sustainability dominated the agenda under Emmanuel Faber.
"Danone is clearly lagging its peers and offers considerable re-rating potential under the new CEO. With the appointment of Antoine de Saint-Affrique, a successful repositioning towards profitable growth has become much more likely."
Cox at Kepler Cheuvreux adds: "De Saint-Affrique will have a pretty good idea of what he has to do – top of the list is restoring investor confidence in the overall Danone story. He has to show that the group's portfolio of dairy, including plant-based, water and nutrition is not broken. I would presume that you will see more divestments of slower-growing, lower-margin businesses while it focuses resources on businesses with better prospects.
"I actually view the Local First plan as important – Danone's costs are clearly top-heavier than its rivals and simplifying its management structure through a shift toward geographies is going to help and free up resources to improve profitability but also to reinvest in the business. I would argue that de Saint-Affrique and [chairman] Schnepp have more than a fighting chance to improve the group."
At Davy, Kenny suggests the new man's long-term priority should be "achieving greater consistency of profitable growth and operational execution against a more complex operating environment – congruent with enhancing portfolio relevancy through a more accurate brand innovation agenda and portfolio refinement".
But he warns: "On a multi-year view – decadal – it remains to be seen whether the current construct of the portfolio can achieve this."
Kenny says de Saint-Affrique will have to "take a long term lens and back himself" and expects that he will present his "vision/plan/priorities for Danone within three to six months from start date".
No pressure there, then.