How are brands organising for e-commerce?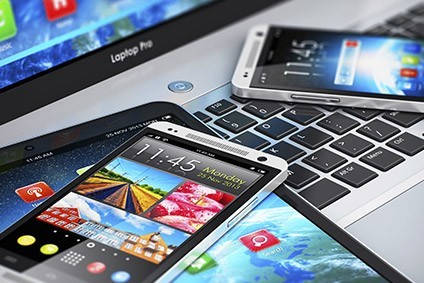 "41% of all brands state top online challenge is developing clear and well-understood e-commerce strategy"
The digital sphere is becoming significant for consumers - but are manufactures keeping pace? Are they developing specific strategies for the channel? Keith Anderson, vice president of strategy and insights at Profitero, discusses the e-commerce consultancy's survey into how companies are acting.
There's a major difference between how US companies and those outside the country perceive their e-commerce opportunities.
Thirty-one per cent of non-US companies maintain that increasing brand awareness is the single-most important key performance indicator for their e-commerce operation, while only 14% of US respondents make the same claim. Fifty-nine per cent of US companies, on the other hand, state sales and share metrics are their top KPI priorities, compared to only 45% for companies outside the US.
The results come from a recent Profitero study, which was global in its scope, and centred on how brands' e-commerce teams assessed their challenges, set priorities, and functioned in the marketplace. Some 61% of respondents came from CPG, food and beverage brands.
Figure 1: Respondent profiles
Source: Profitero eCommerce Survey
Participants included companies in: US, UK, Ireland, Italy, Germany and Netherlands; 61% of respondents came from CPG, food and beverage brands
One conclusion from the results: non-US firms appear more attuned to the marketing/influence dynamics of the e-commerce channel than their US counterparts. It's a key distinction when one considers the pervasive webrooming trend among consumers today, in which shoppers research products online prior to making the actual purchase offline. According to a Nielsen study, 60% of consumers worldwide go online to research before purchasing, a finding that supports the importance of the e-commerce channel for branding purposes.
Are KPI priorities mirrored in how brands see Amazon?
Given the KPI findings, it's not surprising US brands are unlikely to see Amazon chiefly as a brand-building channel. Only 3% of US respondents evaluate their success on Amazon primarily in terms of its influence on offline sales. And while the non-US total is higher at 9%, it's still a surprisingly low figure when compared to the 31% brand awareness KPI.
However, the differential between US and non-US firms may be more apparent at the other end of the spectrum. While 63% of non-US firms evaluate Amazon on the basis of online sales growth or sales volume, 88% of US firms place these functions at the top of their list. The 25% gap may suggest a real geographic difference in approach. But it could also signify that brands are quite literally all over the map when it comes to setting priorities and establishing their overarching e-commerce goals and strategies.
Figure 2: Brands are missing Amazon's massive influence as a brand building channel
Source: Profitero eCommerce Survey
Small wonder that brands are still finding their way forward, and that 41% of all brands (US and non-US combined) state their top online challenge is developing a clear and well-understood e-commerce strategy. In other words, the need for internal alignment is real, but the achievement of it has thus far been elusive.
US e-commerce teams feel better about their performance than non-US teams
Establishing an e-commerce strategy is one thing; performing against it is another.
On performance, US e-commerce teams are more favourable in their self-assessment than their non-US peers. The US respondents state they are doing "extremely well" against their KPIs in 26% of cases, while at the opposite end, 23% of them contend they are doing "not at all well". In contrast, only 17% of non-US respondents stated they were doing "extremely well," and 41% said "not well at all" - an eye-opening figure. For non-US respondents, the negative assessments carried over to the quality of internal reporting on e-commerce, where 28% reported they were handling this task "not at all well," compared to only 7% in the US.
For CPG brands specifically, 35% stated they were performing extremely well against their number one e-commerce KPI, compared with just 16% from other industries. And in a sign the e-commerce channel is maturing, nearly 40% of respondents said they had an e-commerce director with prior experience at a CPG.
Figure 3: There's room for e-commerce performance improvement
Source: Profitero eCommerce Survey
In reviewing the results, a key question is whether there is a correlation in the non-US segment between the focus on e-commerce branding and the poor marks for internal reporting/performance against KPIs? At the same time, do the high US marks correspond to the more singular focus on online sales?
It could be surmised it is more difficult to measure online influence on offline sales than it is to measure online sales exclusively. Therefore, a branding/influence component would be harder to detect and quantify than a purely online play. The result: more uncertainty on the part of the non-US e-commerce teams than the US teams, a fact that would be reflected in their respective self-assessments.
E-commerce opportunity is knocking - and it's a global phenomenon
Is ease of performance measurement related to each e-commerce team's self-assessment? Whatever the merits of this theory, one thing is for sure: e-commerce budgets are rising. The results of the survey demonstrate that this is occurring across the board - in the US and outside the US alike. All signs point to increased commitment to the channel, and to further evolution of e-commerce strategies that are still in the formative stages. Our learning is ongoing and additional surveys will be conducted to monitor its progress.
The online survey was conducted from December 2015 through March 2016, and featured responses from 87 individuals at brands across ten-plus countries and industries. Responses came from current Profitero customers and non-customers, and included titles in e-commerce, sales/business development, marketing, account management and other roles.
Oops! This article is copy protected.
Why can't I copy the text on this page?
The ability to copy articles is specially reserved for people who are part of a group membership.
How do I become a group member?
To find out how you and your team can copy and share articles and save money as part of a group membership call Sean Clinton on
+44 (0)1527 573 736 or complete this form..