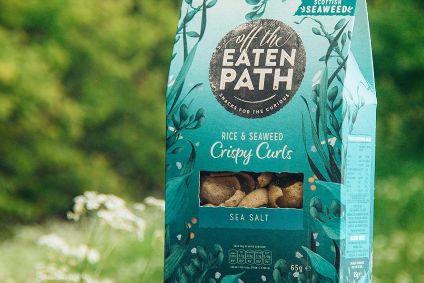 How can artificial intelligence help packaged-food companies in the development of new products, a notoriously difficult area in which to succeed? Lucy Britner explores.
Times are changing rapidly. Keeping up with the 'what, when, where, how and why' of eating habits means packaged food producers are embracing a host of technologies in their innovation processes – including artificial intelligence.
According to Ai Palette, a Singapore-based company using artificial intelligence to help food companies understand consumer trends and validate product concepts, there are many business benefits to using AI in new product development. Founder and CEO Somsubhra GanChoudhuri, a former executive at global ingredients giant Givaudan, says the typical "consumer understanding and conceptualisation process" can be reduced from "months" to "weeks". He also emphasises that AI can be used to interpret millions of data points and remains bias-free.
"An average of 30,000 new CPG products are launched every year, of which a whopping 80-85% fail," explains GanChoudhuri. He says using AI can increase success rates and help companies to save time and money.
Seasoning and sauces producer McCormick & Co., for example, says AI has reduced product development time by 70%.
The Schwartz spices owner has been working with IBM on AI projects for more than five years – and in 2019, McCormick announced its first AI-enabled product launch in the US, called 'One'. The one-dish recipe mixes were created by combining IBM's expertise in AI and machine learning with McCormick's background in sensory science and taste data, which includes decades of past product formulas and millions of data points related to the taste preferences of consumers.
How well do you really know your competitors?
Access the most comprehensive Company Profiles on the market, powered by GlobalData. Save hours of research. Gain competitive edge.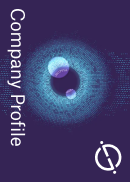 Company Profile – free sample
Thank you!
Your download email will arrive shortly
Not ready to buy yet? Download a free sample
We are confident about the unique quality of our Company Profiles. However, we want you to make the most beneficial decision for your business, so we offer a free sample that you can download by submitting the below form
By GlobalData
The One range launched with three flavours: Tuscan Chicken, Bourbon Pork Tenderloin and New Orleans Sausage. McCormick's chief science officer, Brian Farkas, tells just-food the line-up has now been expanded to nine flavours. "We've got 14,000+ raw materials to choose from – from all over the world," he says. "The AI system doesn't just map formulations, it takes in sensory data, consumer data, marketing and sales." Using the options provided by AI, McCormick's scientists, chefs and product developers are then able to formulate new products to take to their sensory groups.
Trend watch
Similarly, US-based Symphony RetailAI, specialists in providing AI services to CPG companies, refers to its AI-based tool CINDE (Conversational INsights and Decision Engine), as a "decision-making coach".
"A manufacturer may observe that sales of chocolate biscuits and cakes frequently decrease across stores in January, indicating that customers are starting the new year trying to improve their health/lose weight," explains Jonathan Tye-Walker, client director at Symphony RetailAI. "CINDE is able to identify, for example, that at the same time, sales of chocolate-covered rice cakes or high-end drinks may be increasing, indicating that people still want to treat themselves." Using this information, Tye-Walker says CPG companies might develop a product to meet this seasonal demand, "such as an indulgent low-calorie muesli bar".
CINDE's AI engine can be accessed by different user groups in order to answer specific business questions.
"A customer switching behaviour between product categories and brands, together with basket analysis, provides insight into category and product correlations that can give users data-driven flags for shifts in behaviour," says Tye-Walker. "All of this analysis is possible at the customer segmentation level, meaning product development opportunities for different customer segments are easily identifiable and de-risked through the data."
Fragmented demands
Using AI in the innovation process has also helped PepsiCo try to stay on top of a progressively more nuanced market.
"We have been following trends in food and drink for some time and we're seeing them become more fragmented," explains Sioned Winfield, insights director at PepsiCo around AI in NPD. "There has always been a proliferation of innovation in the categories that we play in, but with the advent of e-commerce and lower costs of entry, we were seeing even more new products being launched every year."
Winfield says consumer-centricity is now more important than ever. "We realised a few years ago that to continue to be at the forefront of market innovation, we needed to adopt new techniques and change the way we identified opportunities to move to earlier identification of trends, a more iterative process and faster speed to market," she adds.
PepsiCo created 'Ada' (named after Ada Lovelace, a 19th century English mathematician credited with writing the world's first computer programme). Ada is described by the company as a "new-to-world digital ecosystem to power insight into action".
Designed in collaboration with several technology companies, Ada will source, sort, connect and leverage millions of consumer insights generated from all over the world. "Ada allows us to save time and resources, and enables us to get to market with better, more relevant innovation and dramatically reduced timelines," explains Winfield.
She says the company uses its "ecosystem" of AI tools early and often within the innovation development process, giving the example of the snack range Off The Eaten Path, where PepsiCo was able to use AI to identify seaweed as a trend insight. "We were able to monitor and gather data on how people were talking about it over a period of time. Using this data, we were able to work quickly and smartly to launch a new offering within the Off The Eaten Path range that gave consumers seaweed in an accessible format."
New lease of life
AI can also help to reposition existing products, says Ai Palette's GanChoudhuri. He cites a "major beverage brand in China" that had been losing market share. "Their product, a once-popular functional drink, was targeted towards the younger population in China. The questions that the brand had were: Why are they losing share and what product they should launch next to revive their market share?"
GanChoudhuri says Ai Palette helped identify a change in the perception of the product over the years. Consumers saw the brand as a summer refreshment drink, rather than a post-sports restoration drink, as it was initially intended. The process continued, assessing what flavours and ingredients could be introduced in order to re-connect the product with restoration.
"Ai Palette's Foresight Engine platform then predicted the top growing flavours and ingredients trends, which Chinese consumers associate strongly with restoration," explains GanChoudhuri. "In the end, the customer was able to finalise two product concepts to launch into the market."
Looking forward, McCormick's Farkas highlights the amount of 'big data' now available to businesses. "AI capitalises on big data," he says. "Whether it's in the supply chain or raw materials or consumer preference." Farkas also gives the example of health-and-wellness. "How do we best produce products that lead to a lifestyle of health and wellness? AI plays into that."
He also underlines that AI can be used to innovate in processes that don't lead to a consumer-facing product. "It's not just in food – it's in all products that we as consumers are engaging with. It's about sustainability and climate change and recognising what we do affects our world and the people in it. How do we use the data that we are collecting to do the right thing? How do we affect our supply chain, our energy-water nexus to reduce the impact on the environment and at the same time maintain a company that can be productive? AI has a compelling role in that."
At PepsiCo, Winfield believes AI will continue to play a key role within the US food-and-beverage giant's innovation. She says the company has seen for years that trends replicate across markets, but on different time scales. "The next phase in Ada's evolution is maximising these cross-market learnings and how they replicate via our new knowledge deployment system, based on AI learning to enable and advance consumer-centricity across the PepsiCo organisation."
There is no doubt, AI will continue to be a powerful tool in a new product developer's arsenal.