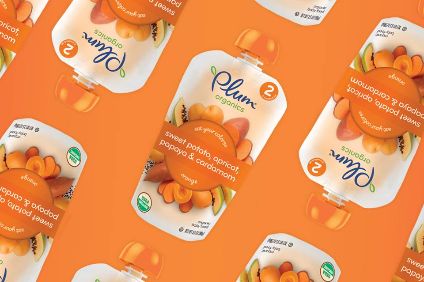 Acquiring challenger brands is one thing but how do big food businesses make a success of them when they are integrated into a very different corporate culture? Victor Martino reports.
Big packaged foods companies have been acquiring challenger brands at a breakneck pace – and in most cases at high deal multiples – to offset the weakening sales trends in their core businesses, according to a report issued this summer by analysts Bernstein.
Many of these have been high-profile acquisitions that garnered extensive press attention and commentary from industry analysts, seeing the deals as an admission by the big packaged food companies that their brand portfolios have become stale and need refreshing. Acquiring the smaller brands that are challenging their own category leader brands is one way of doing so.
But, according to an analysis of Nielsen data (which excludes sales in the online and natural food store channels) by Bernstein, the bloom is off the rose when it comes to the sales growth success rate of many of the higher profile challenger brand acquisitions in recent years.
For example, according to Bernstein's analysis of the data, Annie's, which was acquired by General Mills in 2014, "recently saw its sales growth turn negative in measured channels in 2018".
Numerous other high profile challenger brands acquired by big packaged foods companies are experiencing a similar fate, Bernstein says.
They include:
Brookside, which was acquired by Hershey in 2011, "has seen its market share drop from 2% at its peak back down to 0.5%", according to the analysis.
Food Should Taste Good, snapped up by General Mills in 2012, has, Bernstein says, "seen its sales falter in measured channels along with the loss of distribution points, starting in late 2015".
Plum Organics, acquired by Campbell Soup Co. in 2013, "saw its sales growth turn negative in 2017/18".
Krave Jerky, another Hershey acquisition (2015), which famously disrupted the meat snacks category as a challenger brand pre-acquisition, "experienced a sharp decline in sales growth in measured channels as distribution gains lost momentum in 2017".
Enjoy Life Foods, acquired by Mondelez International in 2015, which Bernstein says is "producing lacklustre results over the last year".
Epic Provisions, a more recent (2016) acquisition by General Mills, is faring better than the other examples, Bernsten says, but its "sales and distribution growth have somewhat normalised".
This data from Bernstein, along with a considerable amount of in-the-trenches observation by other packaged foods marketers and analysts – and former challenger brand company CEOs who've stayed on with the acquiring company after the deal was done – points to a current reality, which is that big packaged foods companies are struggling to maintain the spirit and momentum of the challenger brands once they acquire them.
It's a huge challenge for big food company CEOs and CMOs.
Don Gordon, global marketing director for consumer products at business intelligence organisation SAP, makes an important point in this regard.
Gordon told me successful start-up brands in the CPG space are hard to build but comparatively easy to destroy.
"The large companies that acquire challenger brands are all to eager to scale them up and integrate them into the existing portfolio – essentially to use the challenger brand's cachet to try to inject new life into the company's legacy brands," he says.
"While these goals may make sense in the abstract, it's important to ensure that consumers and, just as importantly, talent, don't disengage."
Gordon's astute analysis leads us to the logical response, which is that doing what he suggests isn't easy for big packaged foods companies which generally have a culture that's the antithesis of the challenger brand mindset, which is what got the smaller brands to the level of success which made them desired by their acquirers.
What big packaged foods companies need is a challenger brand playbook to guide them. Then they need to live the contents of the playbook in order to succeed with the challenger brands they acquire.
I can't write the entire playbook. But with a little help I'll offer five essential elements that must be included in this roadmap for success once a big food company acquires a challenger brand.
Embrace and adopt a challenger brand mindset
According to marketing firm Eat Big Fish, which has offices in the US and Europe and is an expert in challenger brands, a challenger brand is defined primarily by mindset – it has business ambitions bigger than its conventional resources, and is prepared to do something bold, usually against the existing conventions or codes of the category, to break through.
This is the opposite of the category leader mindset, which is in large part why the pre-acquisition challenger brands highlighted by Bernstein are seeing flat and negative sales growth post big packaged goods company acquisition.
If the packaged food giants that acquire these brands are to grow them in the ways they want to, which is a requirement if they want to justify the multuples they paid to own the brands, it's essential they find a way to embrace and bring the challenger brand mindset into their corporate culture.
Those responsible for managing the acquired challenger brands have to have a challenger brand mindset and be given the freedom by the company to manage them like a challenger brand.
Michelle Weisberg, president of the Project M consultancy in Chicago and a packaged food industry marketing and product development veteran – she created the Sun Harvest natural-organic brand for the California-based Smart & Final supermarket chain, created some of the most popular branded food products for Tesco's Fresh & Easy chain in the US, and most recently revamped Texas-based global trading company McLane International's CPG brand – points out the following as a roadmap for big food companies and challenger brands.
"It's important for big packaged food companies to continue to use the challenger brand mindset after acquiring these brands. After all, that's most likely the main reason the challenger brand got the larger company's attention and ultimately acquired it," she says.
"The larger company should definitely continue to differentiate the brand and the products, as well as the organisation. Millennials want a unique brand, product and experience, so it's important to think and talk like they do, for example. If the brand has an authentic story that engages and excites consumers, it will inherently continue to grow."
Study and learn from successful challenger brands
The traditional rule of thumb in CPG brand marketing and in sales is that practitioners should go work at a giant CPG company to learn how its classically done and then go to a smaller company or start up their own food brand once they've learned how it's done.
There's still some merit in this old rule. But I suggest there's equal merit – and maybe even more – in today's packaged food world turned upside down for the big guys to go to school on and learn from the challenger brand companies, their founders, marketing leaders, and sales chiefs. Big branded food companies should also hire more challenger brand practitioners as part of this new rule.
Get in the trenches – and fight like hell
Challenger brands weren't built using classical marketing and advertising techniques like most of today's category leading brands were.
Instead most became challengers and prime acquisition targets because their founders used grass roots and digital marketing and promotional means to create buzz and to build an emotional attachment to the brand by consumers. Beloved brands might be a good nickname for challenger brands.
This type of marketing is messy for most classically trained marketers. But it's what's required to gain brand love and grow sales today.
Challenger brand expert Andy Pierce from consultancy Prophet says this about today's brand marketing environment and challenger brand marketing: "A first step to thinking like a challenger is to realise how easy it's become to dethrone market leaders. Technology has ramped up the speed of innovation, and consumers are happy to ditch brands when something better comes along."
This is all too true, which is why if big packaged foods companies want to grow acquired challenger brands they need to get in the trenches, use the same stratagies and techniques as the challengers – and fight like hell. Big no longer automatically means winner.
Challenge and disrupt the status quo from within
James Dinkins, president of Coca Cola North America, said last week at the Grocery Manufacturers of America Leadership conference in Colorado Springs, Colorado, that Coke is disrupting how it does business. He sighted a new mantra at the company called "kill the zombies." There are some brands that just don't earn their place in the company – those are the zombies – he said. Therefore Coca-Cola is going to identify those zombie brands and kill them off, according to Dinkins.
Dinkins also alluded to the importance of the challenger brand mindset and the importance of finding the right people to manage brands and then giving them the right tools to manage the business.
"A digitally native brand manager is a must today," he noted by way of offering a specific example.
Disruption from within will need to become the norm for big packaged foods companies if they want to significantly grow the sales and distribution of acquired challenger brands rather than simply maintaining them.
For example, according to IRI's most recent New Product Pacesetters Report, a whopping 49% of the top-ranking brands launched in the US last year came from smaller food manufacturers with annual sales of less than US$1bn.
Just five years ago, nine out of every ten of the 'pacesetters' launched were extensions of existing brand lines, according to the report.
Susan Viamari, IRI's vice president for thought leadership, says consumers are demanding products customised to their needs and this type of targeted innovation tends to put small and niche CPG companies on the New Product Pacesetters Report.
In 2017, 40% of food and beverage and 25% of non-food 'pacesetters' were brands entirely new to the CPG marketplace.
This data confirms what is a startling form of historic disruption in the packaged foods business. Small brands are where the action and growth are today.
"Disrupt from within or die" might be a mantra equally as appropriate for all big packaged food companies to adopt today as "kill the zombies" is for Coca-Cola.
Vigorously measure success and continually adjust
Today's analytical tools and abundance of good data make it easier than ever before to create metrics and continually measure results. Most big packaged foods companies aren't doing this near-enough when it comes to the challenger brands they acquire.
With vigorous measurement must go agility. One hallmark of the challenger brand mindset is to quickly admit when you're going in the wrong direction and to rapidly change course. Big food companies move too slowly. You can't do that today. It's yet another legacy practice that needs to be disrupted from within.
A good working title for our "how to" playbook might be, "So you bought a challenger brand. Now what?"
Weisberg, who until starting her own consultancy earlier this year in Chicago, was senior vice president at McLane responsible for brands, marketing and global sales, offers a few suggestions of her own for big food companies acquiring challenger brands.
Authenticity: Use real customers and brand ambassadors to spread the brand message.
People: Use smaller brand teams that are passionate because they believe in the brand and feel like they are making a difference.
Sales: Sell direct to consumers online in addition to using traditional channels. It's a great way to receive feedback about the product.
I asked SAP's Don Gordon to put himself in the role of the CMO of a big packaged food company that's recently acquired a couple of highly successful challenger brands. Specifically I wanted his thoughts on the concept of giving acquired challenger brand companies lots of operational autonomy, like for example Unilever had done with Ben & Jerry's ice cream in the US.
Gordon says he thinks it's generally a good idea to do so, depending of course on the particular company, brand and circumstances.
"One good reason a large incumbent brand might want to let an acquired company maintain a level of autonomy is the issue of talent. The innovative types who created or were drawn to a startup may not view a large corporate parent favourably," he says.
"If I were CMO of a large CPG, I would be very sensitive to the wants and needs of the talented marketers and creative minds who built the acquired company into a success."
I would add to Gordon's insightful summation that the more autonomous model also allows for smaller teams, one of Weisberg's tips, of dedicated people who more likely hold and embrace the challenger brand mindset.
Developing this mindset internally among people and teams is the prerequisite for all the other elements of the playbook that follow. The challenger brand mindset, not size or how the brand originated, is the key element for big food companies to embrace and develop if they're going to succeed in the business of acquiring and growing challenger brands.
just-food columnist Victor Martino is a California-based strategic marketing and business development consultant, analyst, entrepreneur and writer, specialising in the food and grocery industry. He is available for consultation at: victormartino415@gmail.com and www.twitter.com/nsfoodsmemo.