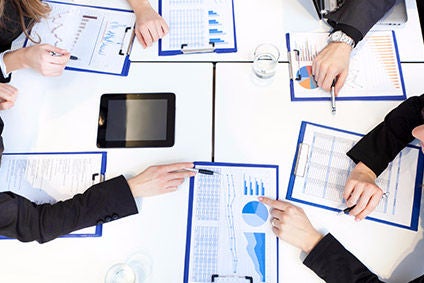 just-food correspondent Simon Creasey looks at how Covid-19 could change the way packaged-food majors approach new product development.
Consumer spending patterns have changed significantly over recent months thanks to the Covid-19 pandemic.
As a result of restrictions put in place by governments globally, the big shop has returned with consumers only allowed to leave their homes to buy essential items – and many wary of going out too often.
Some mature, household names have benefited as consumers find a semblance of comfort in brands they knew – and as, in some cases, retailers prioritised more familiar products over challenger brands.
Snacking occasions have increased significantly as people indulge in comfort eating. At the same time, at the opposite end of the spectrum, health concerns have seen many people experiment with vegan food for the first time. This turbo charged shift in how people shop has happened over a short period of time and continues to evolve.
These changes provide a volatile trading backdrop for the product developers at packaged-food manufacturers. At the moment it's difficult to quantify how the pandemic has impacted innovation. Any products that have ended up being launched during the lockdown period would have already been in the pipeline and the manufacturers just-food spoke to for this article said the pandemic hadn't impacted existing NPD plans.
How well do you really know your competitors?
Access the most comprehensive Company Profiles on the market, powered by GlobalData. Save hours of research. Gain competitive edge.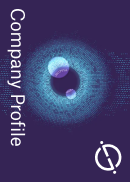 Company Profile – free sample
Thank you!
Your download email will arrive shortly
Not ready to buy yet? Download a free sample
We are confident about the unique quality of our Company Profiles. However, we want you to make the most beneficial decision for your business, so we offer a free sample that you can download by submitting the below form
By GlobalData
However, there have been some noises from some of the major food and beverage players about innovation. For example, Mondelez International and Coca-Cola Co. have recently stated they intend to reduce the number of SKUs in their portfolios and reshape innovation pipelines to eliminate the longer tail of smaller projects and allocate resources to fewer, more scaleable innovation projects.
Such moves would have been partly driven by the impact Covid-19 had on the grocery retail supply chain, which was overwhelmed during the early days of lockdowns imposed globally following unprecedented levels of consumer stockpiling.
"There has been some temporary range reductions – so products have been placed on hold or kept in the warehouse – just to simplify in store operations," confirms John Want, marketing director for US baked goods giant Rich Products' operations in Europe and the Middle East, says.
Rich Products recently introduced individual wrapping for some products previously sold or displayed loose in response to consumer hygiene concerns. "Every retailer and every operator out of home is looking for individually wrapped products or a display mechanism that assures the shopper that the food is safe and it's a great quality product," says Want.
"We were already planning a few things that we've now decided to accelerate"
The company detected demand for individual wrapping thanks to investment in shopper behaviour tracking. "If you are a transactional supplier and you don't fully understand how shopper behaviour is evolving or changing it's much more difficult for you to respond with the blinkers on," explains Want. "We have found it very useful to know what was happening in terms of shopper behaviour, because we were already planning a few things [in terms of NPD] that we've now decided to accelerate."
It's a similar situation at Kraft Heinz, according to Amanda Young, the company's head of US research and development. She says shopper behaviour informs everything Kraft Heinz does in terms of innovation.
"Now, more than ever, it is critical to understand and respond to their needs, and to anticipate how these needs will evolve given our current environment," says Young. "I believe transactional learning approaches will become more important in this dynamic environment."
Brigette Wolf, head of SnackFutures innovation at Mondelez, agrees transactional learning will be crucial as food companies adapt to rapidly shifting consumer trends. "While this coming 'new normal' may look a bit differently than today – or a few months ago – the environment we have been part of for the past few years has seen consumers, retailers and shoppers radically changing," says Wolf. "The new normal will just be another set of adaptations to innovation concepts like in-real-life learning and transactional learning, which will shift, albeit perhaps at an accelerated rate given Covid-19. We can't say exactly how it might change, but we know consumers will have new problems and needs, ripe for innovative solutions."
Part of this new approach to innovation will also need to include a shift in how marketing messages are delivered. A spokesperson for General Mills says the company has reviewed all marketing content and shifted away from "ads that are now out of context in the current environment to creating content that's most useful for our new 'normal'," says the spokesperson.
Although nothing has been finalised, how General Mills approaches innovation in the future could also change significantly, the spokesperson suggests. "We'd suspect there is a likely scenario where we don't have the same quantity of new products in an effort to reduce complexity across our plants and for our retailers."
For many big food groups the watch word of the moment appears to be 'agility'. "Our ability to succeed during this period is largely attributable to our agility at scale," says Kraft Heinz's Young. "We are adapting our plans and shifting resources quickly to align with new priorities. We will continue to flex this muscle in the future on how and where we innovate. As consumers have discovered or re-discovered our big, iconic brands, we will have an eye towards how we unlock their full potential going forward."
The consumer move back towards the big established brands during the pandemic reported by many of the major food groups could signal problems for challenger brands as the global manufacturers look set to focus more of their innovation effort and resources around long-standing consumer favourites.
"Our scale gives us an advantage based on our internal capabilities compared to challenger brands who often rely on external experts and resources to advance design, development and for manufacturing capability," Young asserts. "In the United States and across the world, we have state-of-the art R&D innovation centres as well as strong internal expertise to support the innovation process end to end."
"You have to be able to adjust more quickly, do fast prototyping"
The spokesperson for a rival global FMCG behemoth (the spokesperson did not want just-food to disclose the name of the company) also thinks the larger food groups are better placed to capitalise on the new norm if they reduce the longer tail of innovation in order to be able to more swiftly respond to changes in consumer behaviour. "You have to be able to adjust more quickly, do fast prototyping, have internal shark tanks and accelerators, and all that kind of stuff," explains the spokesperson.
There will inevitably be a reshaping of the innovation pipeline, the spokesperson adds, but, at the moment, while Covid-19 is still active and many countries still have restrictions on movement in place, it's difficult to predict with any degree of accuracy how this may all play out. "The big question is how is consumer behaviour changing and I'm not sure anyone is willing to bet the house at this stage as to whether or not we will see a fundamental shift in consumer behaviour in the long term," says the spokesperson. "Some food group CEOs have said they think there will be a shift in some sectors in the near future and you've already got some identifiable trends such as more cooking at home, which could be a trend that remains."
Hamish Renton, managing director at UK food and drink consultancy HRA Global, suggests the cooking-at-home trend is an area ripe for innovation post-pandemic given it's anticipated remote working could become one of the new norms in the aftermath of the virus. "In the medium to long term, we are likely to see more interest in meal kits and part-cooked products and probably a move away from 'prick and ding' three-minute, microwave-style meals," says Renton. "If they are working from home, people seem to be happy to spend more time cooking in exchange for more taste and value."
Snacking is another area that could see lots of post-pandemic NPD focus from the big food groups. "You'll likely see more innovation in the well-being snacking category since it's something consumers are really craving right now and equally, will emerge as important for the future," Mondelez's Wolf says. "We will see innovation across the board as where, how and with whom people eat is evolving – you can expect to see packaging, distribution and retail innovations."
Another trend that could stick longer and play a greater role in the future innovation plans of big food groups is the development of more affordable products. The pandemic is expected to cause recessionary environments globally, with unemployment reaching new heights.
"In emerging markets, developing markets and even in industrialised countries, you're going to have some people who are worse off because of the economic impact of this crisis and they're going to be looking for more value," says the spokesperson for the global FMCG group. "So we might see manufacturers having to make tough decisions about the cuts of meat they use, or whether they use less meat in a dish and use more vegetables and more fillers."
It may be too early to predict what the new norm for big food group innovation will look like in a post-pandemic world, but the one thing that looks pretty certain is the virus will change how food companies approach innovation.