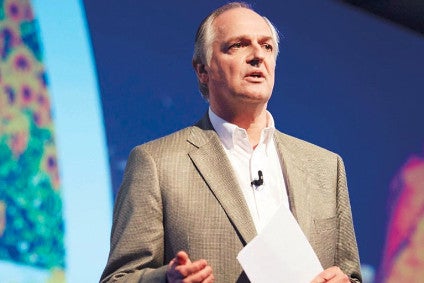 Conditions for global packaged food manufacturers in 2015 were challenging. According to the assessment of Unilever , 2016 looks set to get worse. So how is the ice cream-to-condiments manufacturer preparing?
Delivering its results for 2015, today (19 January) Unilever said it had hit its target of "growing ahead of its markets" during the year. The company reported organic sales growth of 4.1%, with underlying food and refreshment sales rising 1.5% and 5.4% respectively.
Despite the overall slowdown in emerging economies, Unilever reported an acceleration in these markets. The company said underlying sales in emerging markets grew 7.1%, with volume up by 2.7 percentage points and price rising 4.3 points. Pricing action taken in a number of countries – particularly in Latin America – reflected currency volatility and its impact on local margins.
According to CEO Paul POLMAN , much of Unilever's performance can also be attributed to its "strong" innovation pipeline and a "consistent" increase in investment in brand marketing over the past seven years.
The company's organic sales growth was ahead of the consensus forecast among analysts of 3.9% and at the upper end of management's target of 2-4%.
Hargreaves Lansdown analyst Keith Bowman observed Unilever "appears to be firmly back on track". Writing in a note to investors, Bowman said: "In all, despite a recent wobble, the current chief executive's strategic focus looks to be shining back through. The group's push towards the emerging markets is taking the long-term view, whilst management's drive to increase product innovation further verified."
Speaking during a conference call with analysts this morning, Polman described Unilever's 2015 showing as a "good all-round performance that demonstrates the consistency we are looking for".
However, looking to 2016, Polman was keen to stress the outlook is both "volatile" and "challenging". He said: "What we see in [2015's] results, despite tough trading conditions, is the outcome of improvements and investments we have made in many aspects of our business, not least innovation. But in a fast changing, volatile environment we need to continue to drive increased agility through the business. This is essential to ensure we continue to deliver consistent and competitive top-line growth [in 2016], which for us at the moment means about 4%."
Polman added: "We need to turn more of growth into earnings and cash. That means securing margin improvements year after year. We are already seeing this in refreshments."
Unilever is working to reduce overheads and will be implementing global, zero-based budgeting throughout the year, management revealed. In refreshments, the group has simplified its business and focused on developing higher-margin, premium brands. This is a strategy Unilever will continue to employ across its operating units, the group suggested.
But for Unilever, "agility" is about more than lowering costs and improving margins. The company continues to target market-beating growth, which means it must win market share.
Key to this objective is the launch of "bigger, better" innovations that support the growth of its core brands, Polman said. "We will put even shaper focus on growing the core where there is still a tremendous opportunity to drive increased penetration and market share. Innovations are the engine of growth and whilst we have already stepped up significantly we will make them bigger better and faster. The innovations we will bring to market in the next three years will again be 20-30% bigger than over the last three years, reaching more countries whilst always staying local. Forty-five percent of these projects will incorporate new technologies we have developed, up from 35%."
In food, Unilever's innovation will centre on rising consumer demand for "fresh" and "natural" products, Polman said. "We are responding to changing consumer preferences and growing demand for more authentic, fresh, natural and sustainably sourced foods, like our new range of naturally tasty meal makers made with 100% natural ingredients." The company is also moving its dressings brand Hellmann's to cage-free eggs.
Meanwhile, the group's refreshments unit has concentrated innovation on premiumisation. Health and wellness concerns have been reflected in the roll-out of smaller-sized portions. These efforts have also enabled Unilever to improve margins by focusing on products with a higher price point.
Unilever is adjusting its marketing strategy and interaction with consumers to focus on digital. The company is introducing the use of artificial intelligence to have "instant and personalised conversations" with consumers. "Digital marketing we will be driving to the next level by putting mobile first with an emphasis on engaging effectively with consumers wherever they are. Moving from mass marketing to individual marketing through our digital data centres," Polman noted.
Unilever management placed an emphasis on investing in e-commerce through 2016, again reflecting changes in consumer demand. "We will continue our rapid capability building in e-commerce. We now already have our fair share in the category and in the segments in which we operate and target to grow ahead of the competition as well."
In traditional channels, which are largely deflationary, the company is going "back to basics" with a focus on strengthening customer relationships. Unilever is also implementing a net revenue management programme that is about getting the right format, in the right place, at the right price point to satisfy "every" shopping occasion.
Through these strategies, Polman believes Unilever can not only weather the difficulties expected in 2016, but come out the other side with a stronger more adaptable business.
"In 2016 I expect conditions to be more challenging and volatile than 2015. Economic growth is unlikely to improve significantly and, we have seen at the start of this year, geopolitical tension is on the rise. Stock markets are jumpy and currencies are volatile. The impacts of climate change are increasing.
"We will remain prudent in our approach and single mindedly focus on building the resilience and agility of our portfolio and of our organisation for the long term. We made good progress on this front in 2015 which gives us further confidence that we can continue to deliver our objectives in 2016 as well, which are volume-driven growth ahead of markets – likely to translate to underlying sales growth in the 3-5% range – while steadily improving our core operating margins and continuing our progress on cashflow."