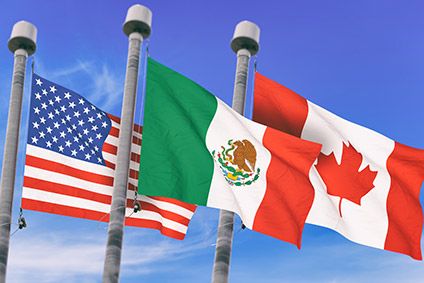 Since President Trump's election, the future of the 24-year-old North American Free Trade Agreement has at various times looked uncertain but the US, Canada and Mexico have struck a revised deal. Ed Zwirn, Keith Nuthall and Diana Yordanova look at what the prospective USA-Mexico-Canada Agreement (USMCA) could mean for the food industry.
Commentators may scoff at President Donald Trump's 'Art of the Deal' negotiating pretentions, but it would be hard to argue that the American food sector was not a winner in the new USA-Mexico-Canada Agreement (USMCA) trade deal.
For one thing, a deal was done – and the 1994 North American Free Trade Agreement (NAFTA) was replaced with the USMCA, rather than collapsing into recriminating tariff exchanges, as had been feared. The new deal retains most of the provisions of NAFTA, largely preserving the 24-year-old treaty's creation of a free-trade zone between the three neighbours, which have a collective population is close to 490m consumers.
The US pork industry was one sector vocal in its support for the deal, with Mexico and Canada the sector's largest and fourth-largest export markets. Jim Heimerl, the president of The National Pork Producers Council, said: "We thank the administration for its diligent work to complete recent agreements that maintain zero-tariff access to three of US pork's top five markets."
There were positive noises from parts of Canada's food industry, too. Canola Council of Canada president Jim Everson said the trade body was "pleased that open trade for canola will continue and that we'll now be able to export further-processed products like margarine without tariffs being applied".
Also, despite having to yield market access to American chicken and turkey exporters, Benoît Fontaine, the chair of Chicken Farmers of Canada, was typical of many food industry representatives, welcoming that "over a year of uncertainty…is over."
How well do you really know your competitors?
Access the most comprehensive Company Profiles on the market, powered by GlobalData. Save hours of research. Gain competitive edge.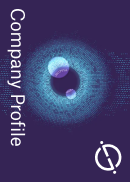 Company Profile – free sample
Thank you!
Your download email will arrive shortly
Not ready to buy yet? Download a free sample
We are confident about the unique quality of our Company Profiles. However, we want you to make the most beneficial decision for your business, so we offer a free sample that you can download by submitting the below form
By GlobalData
The major controversy of the deal, however, was and remains the US shoehorning additional market access for its dairy producers into the Canadian market. Canada's dairy sector had been targeted for criticism by US President Donald Trump, who had railed at the high out-of-quota tariffs charged by Canada – some were 270%.
Trump considered these an outrage, although not clarifying that they are a World Trade Organization (WTO)-compatible way of enabling Canada to maintain its dairy supply management system, which involves the Canadian government setting dairy production limits and prices. Such a system relies on limited imports and the high tariffs have been a de facto quota.
A senior Canadian dairy market analyst speaking to just-food argued that the proportion of the Canadian dairy market covered by imports will now rise within seven years from 10% today to 18% because of new trade deals struck by Ottawa. This, the analyst says, is because of the new market access gained by US dairy exporters to the Canadian market under the USMCA, combined with additional market access for EU exporters under the Comprehensive Economic and Trade Agreement, and quotas under the Comprehensive and Progressive Agreement for Trans-Pacific Partnership (CPTPP).
Pierre Lampron, president Dairy Farmers of Canada, is unhappy. Arguing that, for dairy producers, "their worst nightmare had become a crushing reality," he argues the increase in US competition would force mergers among Canadian dairy producers to keep prices competitive. "The Trudeau government is opening the door to giant industrial farms and will allow the US dairy model to take hold here at home," he claims.
What really irks the dairy sector, said the analyst, is that under USMCA, the Canadian government has promised to restrict all Canadian exports – not just sales to America. It will impose export duties of Canadian exports of concentrates, infant forum and skimmed milk powder globally exceed certain levels. This led Lampron to conclude: "This deal will allow Americans to dictate our dairy policies."
That, to some extent, is true. These solid milk products had been carved into a special 'Class 7' production quota last March under the supply management system, whose price was so low, the US, plus Australia and New Zealand, claimed it had pushed their exporters out of this Canadian market segment.
USMCA undermines Class 7 and Michael Dykes, president and CEO of the International Dairy Foods Association (IDFA) is happy about that, criticising the system as a move to "illegally subsidise" Canada's dairy sector.
Overall, Dykes expressed American content with the deal, and not just because of additional access to Canada. "Our number one concern is the preservation of access to Mexico," Dykes says. "Canada has 36 million people and Mexico has 127 million people."
And while he argued the gains under the new pact are only "incremental" for US dairy producers, he maintained that these gains are real nonetheless. "The market access we get to Canada [under USMCA] is greater than the market access we would have gotten from TPP [the Trans-Pacific Partnership deal that President Trump withdrew from within days of assuming office in 2017]. "Any bit of additional market access helps," Dykes says.
That said, "the ultimate benefit of the new USMCA will depend on how it is implemented," a joint statement issued by IDFA, the US Dairy Export Council (USDEC) and the (American) National Milk Producers Federation read.
Now a trilateral agreement has been reached (it has to be ratified by all three countries to come into force), the dairy organisations called on the governments of the three nations to "remove their tariffs on agricultural exports – as well as steel and aluminium – that have been sticking points in relations between the United States, Mexico and Canada." For that to happen, the US government will have to lift its duties on steel and aluminium that it imposed over claims that they are needed to boost American national security – and that hot button issue was not addressed in the USMCA.
Tom Vilsack, president and CEO of the USDEC, however, remains positive. "The outlines of the NAFTA pact remain intact, which will allow the US agricultural sector to continue developing new international markets for our farmers," he says. "We also need to pursue new free trade agreements with other nations and resolve our trade conflicts with China."
While Canada will remain a largely self-contained, protected milk market, "this agreement, when implemented, should give us additional marketing opportunities that will allow us to provide high-quality American dairy products to Canada, which means we've made incremental progress," Jim Mulhern, president and CEO of the NMPF, says.
Will the deal have an impact on the European Union food exporters who have been hoping to benefit from Comprehensive Economic and Trade Agreement, the trade agreement between the EU and Canada?
Speaking to just-food, the legal and policy adviser of the European Association of Dairy Trade (Eucolait), Alice O'Donovan, is optimistic additional US access to Canada's dairy market would not undermine the European gains won through CETA. "There are varieties of high-value cheese being exported by the EU that would not necessarily be available from the US," Donovan explains.
Meanwhile, the losers in Canada are looking for subsidy compensation from their government. With a federal election due in 2019, money will flow – but the government has said it will only pay where there is clear evidence the USMCA has lost producers sales. Speaking in Ottawa a day after the agreement was announced, Canadian foreign affairs minister Chrystia Freeland said producers would be "fully compensated" for resulting losses.