More than 1,400 international food and drink companies gathered at London's Excel for the 13th International Food and Drink Exhibition from 23-26 March. A number of companies used the show to launch new lines, while others were seeking a toehold in the UK or European markets. just-food.com's Hugh Westbrook jostled his way through the crowds to try and find some unusual new products.
just-food.com did not look for new variations on old themes, of which there was an abundance. We were not interested in a new pasta sauce, a pungent new sausage or a new shape of bread. Instead we sought out products that were bringing something different to the market and were trying to define their own niche.
Some of this work had been done for us. As part of the Fresh Ideas @ IFE initiative, organisers had selected a dozen products from the many on offer for their specific innovative features. just-food checked these out and was particularly interested in three of them.
Dairy alternative milking profits
Austrian-developed dairy alternative Qimiq has been establishing itself across Europe and Asia and was using the show to increase its profile. Created as an ingredient, it is an alternative to milk, fat, cream and eggs and is described by the company as "the first patented dairy product in 30 years".
UK sales director Martin Matthews explained to just-food.com that qimiq can be used in a range of sweet and savoury dishes, but that its 15% fat content made it healthier than cooking the dishes using conventional ingredients. The product is made of 99% half fat cream and 1% gelatine.
Other selling points include the fact that it is time-saving and can reduce costs. Little needs to be used in comparison to the ingredients it is replacing. Matthews also showed just-food.com a range of flavoured sauces which use qimiq as a base.
From Africa to IFE – with an ethical dimension
One food marketing area which has seen little development is African-based products. African Farm products, made by Kikapu Ltd, may see that change. The company's marula chutney was picked out by Fresh Ideas. Marula berries are better known for their place in liqueurs but they give the high-fruit content chutney an unusual flavour.
Director Nikunj Shah explained to just-food.com that Kikapu is about more than just the products. There is an ethical dimension to them as the company is dedicated to promoting sustainable farming methods in South Africa, and the way that the lines are produced is as vital as the products themselves.
Shah said that, unlike some fair trade schemes, it was vital to have a commercial component to a sustainable project in order for it to succeed.
Convenience with added spice
Another shortlisted item was Kitchen Guru's new Indian spice pack. This simple but attractively packaged idea measures out the individual spices for cooking Indian dishes, and the packaging also contains the recipe. This does some of the work of pre-preparing but also allows consumers to do the cooking themselves. The range is complemented by pre-packed rice, sold together with the flavours it needs to make it a suitable accompaniment.
So what other products were not on the shortlist but were still unusual? One suggested that an interesting battle in the meat-free market is about to develop. Anglesey Natural Food has developed Quinova, made from the quinoa grain from the Andes. A fermentation method creates the new meat replacement product, which is initially being sold cubed or minced rather than in pre-prepared dishes.
Quinova going head-to-head with Quorn?
Quorn is undoubtedly in its sights, and the Quinova representative was quick to talk up Quinova's greater health benefits. But on being questioned on the slight similarity of name, he simply said it was irrelevant because the name stemmed from the quinoa grain.
However, the packaging for Quinova is remarkably similar to Quorn, and with both products starting with 'Qu' as well it is hard to imagine there not being consumer confusion and possible clashes between the two companies further down the line. It could be interesting.
Natural jelly for kids
Another Welsh company proud of the healthy aspects of their new product is Clark Foods, who believe they have found a gap in the market. Potter's jelly comes in three flavours, each in individual servings designed for children.
The company explained that parents had expressed a desire for products without anything artificial in them, and that their jellies, made with real fruit juice, fulfil a need not currently served. They will be sold both as own-label supermarket lines and under the Potters name. The promotional line of making children 'Happy Potter's' is no doubt designed to bring some magic to sales.
Innovation on display
Three other products caught just-food's eye as they seek to do something different in the market. Butt Food's Bredz snacks come in three flavours and aim to bring something different to the savoury snacks market. They are made of different types of dough and are shaped a little like twiglets as they tackle the crisp market head on.
Higgidy Pies formed at the start of 2003 to fill a gap in the UK pie market, believing that there are no high quality pies on the market at the moment. They are seeking to change this.
French company Société Nicolas de Montfort brought Le Béret to British shores. This reheatable filled roll in a variety of flavours seeks to provide a new alternative to consumers looking for a nutritious snack in a hurry.
Health dominating NPD in drinks
On the drinks side of the exhibition, health aspects dominated proceedings, with many companies exhibiting products enhanced with particular health-giving ingredients.
Energy drinks featured strongly, with Extreme Drinks one of the most unusual. Created by the team behind the Extreme Sport TV channel, the company currently has five products, including an energy drink, a vodka and a nattily-packed water. It also sells a relaxing drink made from camomile and valerian and has at least managed to make valerian taste palatable.
With so many companies going into energy drinks, one has decided to come out. Lipovatin has been reformulated to concentrate more on well-being than energy in an attempt to differentiate it from the competition.
IFE 2003 was a successful meeting of huge numbers of players in the international food and drink industry. It will be worth keeping an eye on the products discussed to see whether they are the ones which make a change in the industry over the next 12 months.
Free Report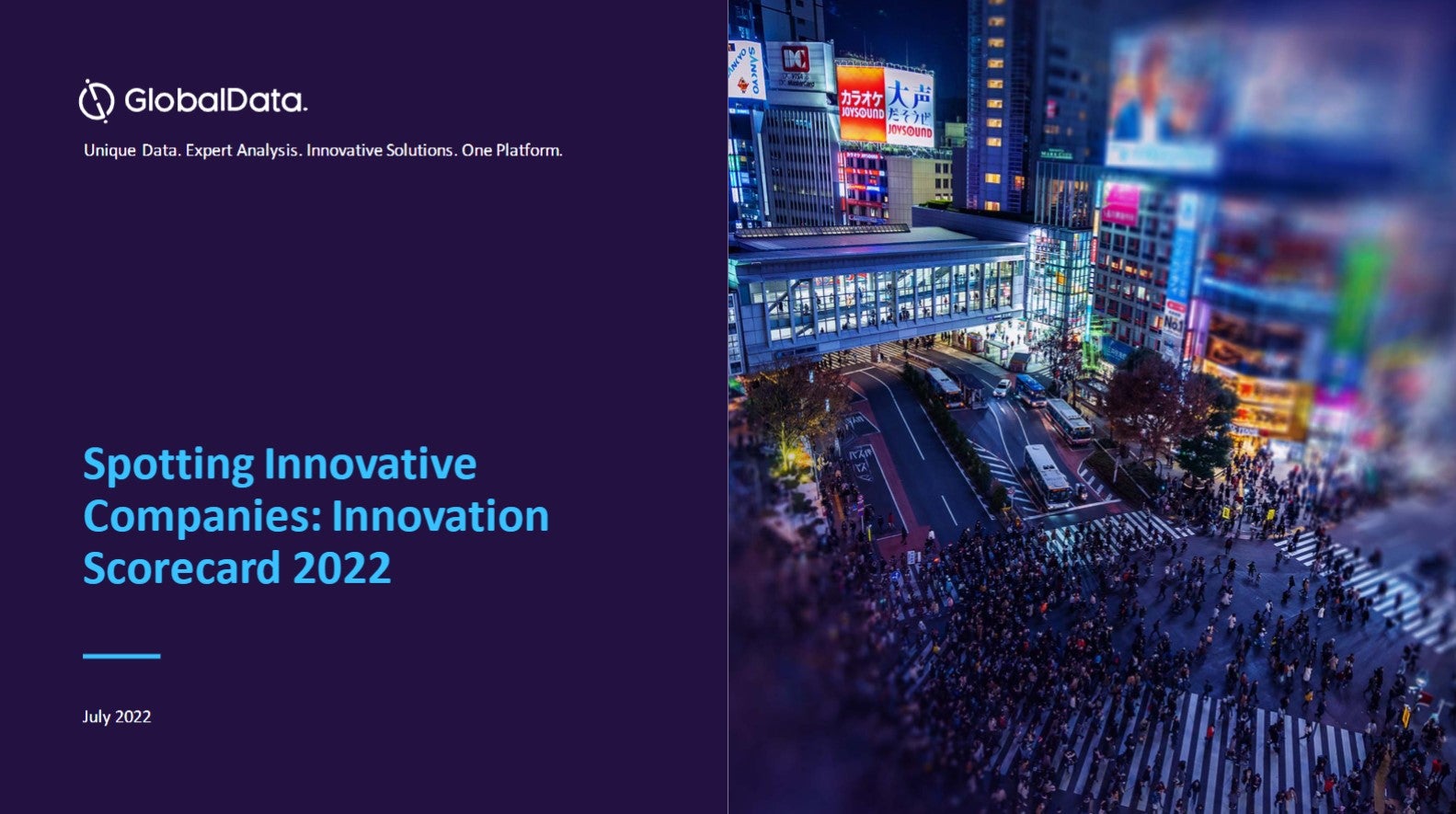 Spot leading innovative companies with GlobalData's Innovation Scorecard
Innovation remains a necessity in a disruptive ecosystem, as continuous innovation allows companies to adapt, evolve, and grow through disruption. Using our in-house alternative datasets, we are excited to launch GlobalData's
Innovation Scorecard.
This scorecard will allow clients to rank 3,500+ companies on their innovation activity, impact, and disruptive potential across geography, sector, and theme. The scorecard provides a data-driven framework to rank leading companies on the potential of their intellectual property (IP) portfolio. GlobalData's Innovation Scorecard focuses not only on the activity of innovation in the organization but also on its impact and disruptive potential using the
3I framework
: Intensity, Impact, and Ingenuity. The tool helps clients to identify the most innovative companies that are disruptive leaders and challengers and can create alpha for their portfolio using the insights driven by 19+ high-value KPIs. Download our report to find out more about this innovative tool. Key findings derived from this tool include:
Alphabet, Tencent, and Qualcomm are the top three innovative companies in the last 10 years
The scorecard finds Technology & Communications and Pharma & Healthcare as the two main sectors driving innovation
Loreal placed as 'Disruptive Leader' in the Consumer sector, while Revlon has been identified as a traditional laggard
Companies such as Etsy and H&M are challenging retail 'Disruptive Leaders' Amazon and Walmart
by GlobalData
Free Report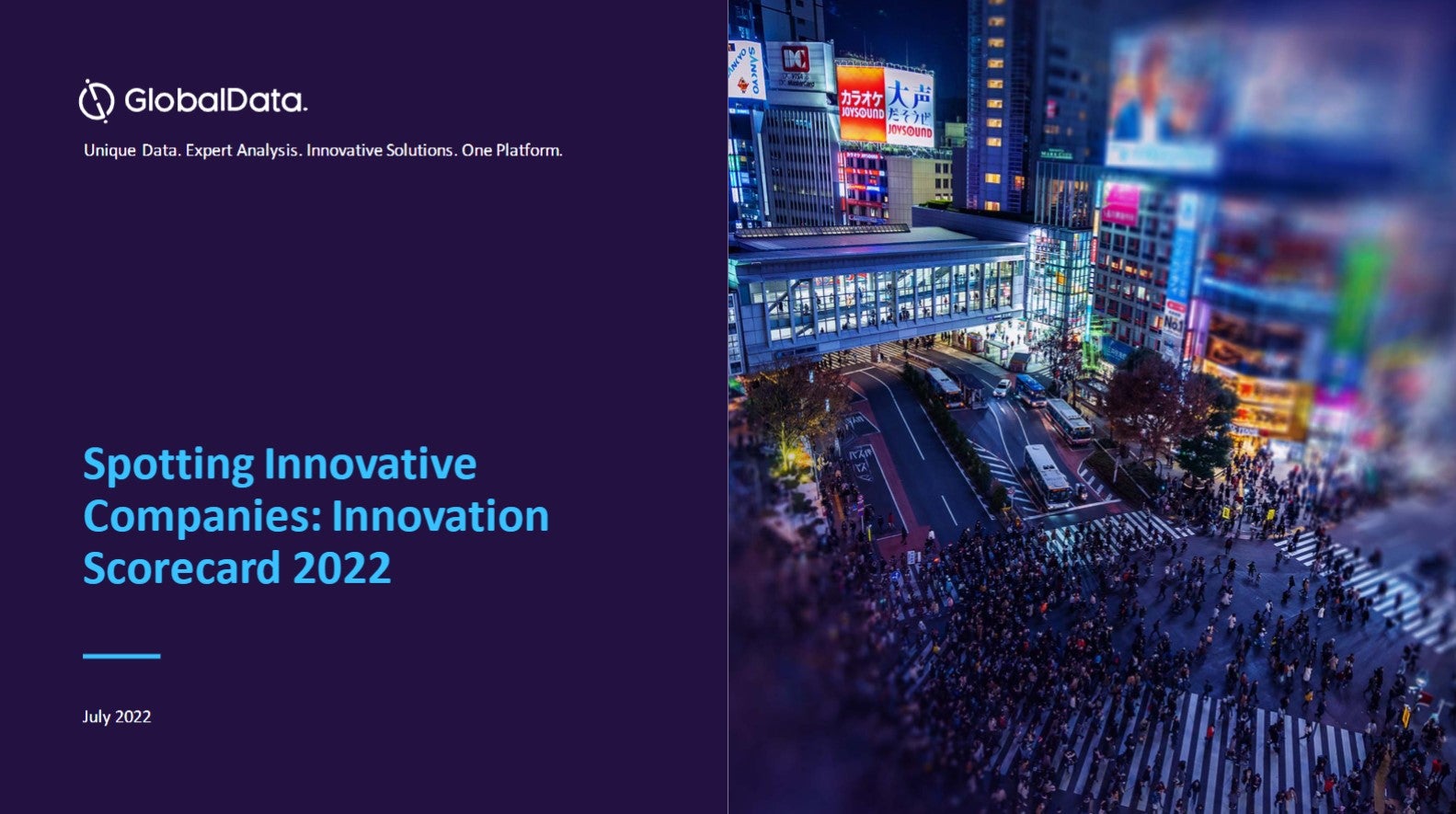 Spot leading innovative companies with GlobalData's Innovation Scorecard
Innovation remains a necessity in a disruptive ecosystem, as continuous innovation allows companies to adapt, evolve, and grow through disruption. Using our in-house alternative datasets, we are excited to launch GlobalData's
Innovation Scorecard.
This scorecard will allow clients to rank 3,500+ companies on their innovation activity, impact, and disruptive potential across geography, sector, and theme. The scorecard provides a data-driven framework to rank leading companies on the potential of their intellectual property (IP) portfolio. GlobalData's Innovation Scorecard focuses not only on the activity of innovation in the organization but also on its impact and disruptive potential using the
3I framework
: Intensity, Impact, and Ingenuity. The tool helps clients to identify the most innovative companies that are disruptive leaders and challengers and can create alpha for their portfolio using the insights driven by 19+ high-value KPIs. Download our report to find out more about this innovative tool. Key findings derived from this tool include:
Alphabet, Tencent, and Qualcomm are the top three innovative companies in the last 10 years
The scorecard finds Technology & Communications and Pharma & Healthcare as the two main sectors driving innovation
Loreal placed as 'Disruptive Leader' in the Consumer sector, while Revlon has been identified as a traditional laggard
Companies such as Etsy and H&M are challenging retail 'Disruptive Leaders' Amazon and Walmart
by GlobalData