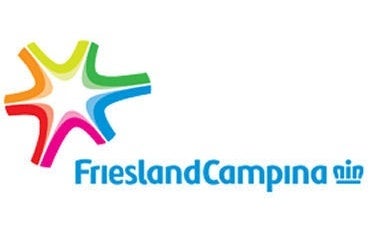 FrieslandCampina this week made two major announcements in Europe, with a plan to close a plant in Belgium but also deals to buy two Italian cheese firms. The Dutch dairy giant has, like many of its peers, struggled for growth in Europe and is busy looking to right-size its business in the region for the future.
Dutch dairy co-operative FrieslandCampina is enjoying growth in emerging markets but, like much of the sector, is facing challenging conditions in Europe. This week, the company made two announcements that show how it is looking to restructure its operations in the region to improve its performance.
FrieslandCampina plans to end production at its dairy drinks facility in Sleidinge in Belgium amid falling consumption of dairy drinks. However, it also announced the acquisition of two cheese businesses in Italy.
It is no secret Europe is a challenging place for dairy companies to do business, with demand for dairy slowing. And that in a region already arguably most affected by the global economic downturn.
FrieslandCampina indicated the problems facing the dairy industry in Europe when it announced its 2013 results in March. The company posted a 43% drop in profits to EUR157m (US$218m) as it booked goodwill impairment charges linked to its European business. It cited a "persisting crisis" in the region.
Tellingly, FrieslandCampina did see revenues rise almost 11% last year – but pointed to its businesses in Asia and Africa – as well as its cheese exports – as central to its higher sales. "In Europe," the co-operative said, "pressure on volumes and revenue continued as the economic crisis led to declining consumer spending".
However, additional factors have come into play in recent months. Milder temperatures have led to an increase in milk production. Russia's ban on dairy imports from the EU has been another potential boost to supply. Put these two issues against a backdrop of declining dairy consumption in Europe and it is clear how tough trading conditions are in the sector.
Reflecting on FrieslandCampina's decision to close a plant in Belgium, Mark Voorbergen, a partner at business consultants at Claassen, Moolenbeek & Partners, says it "makes perfect sense".
"Judging by their annual reports, they are making more money outside of the European dairy market than inside," Voorbergen says.
Shutting the plant in Sleidinge (with production moving to a factory 30km away) may have been a bitter pill for FrieslandCampina to swallow. Dairy-based beverages is one of the co-operative's three "growth categories" it has been investing heavily in. FrieslandCampina boasts an array of brands from Campina to Chocomel, Fristi and also Yazoo.
However, figures for the first half of this year confirmed FrieslandCampina is not getting the traction it needs in this area, with sales down 8.6%. And that followed a challenging 2013. Dairy-based beverages was the only of FrieslandCampina's growth categories not to see an improvement in its performance.
A spokesperson for FrieslandCampina told just-food the Sleidinge plant had been "struggling with ongoing under-utilisation" and said it was "more cost effective" to transfer production to a plant in Aalter, which also produces coffee creamers and milk.
Preben Mikkelsen, a dairy sector analyst at PM Food and Dairy Consulting, says the move was to be expected. "The reductions and changes in Belgium are normal adjustments to market developments and are done to concentrate and optimise the production of flavoured milk drinks," he says.
The planned closure will not be FrieslandCampina's first move to right-size its business in Europe this year. In May, it announced plans to consolidate its cheese business in Romania amid "tough market conditions".
The spokesperson says these moves have been to reduce "complexity and costs" and increase efficiency.
However, it is not just in Romania that FrieslandCampina's cheese operations have suffered. Across Europe, sales of branded cheese fell by 3.9% the first half of this year – affected by Russia's ban on EU dairy exports. In 2013, FrieslandCampina's exports to Russia totalled EUR190m.
This week, FrieslandCampina moved, it said, to "reinforce" its position in Italy's cheese and butter markets with two acquistions. The company bought its Italian cheese and butter agent DEK and purchased 80% of local cheese supplier Orange.
Voorbergen says the investments were to be expected. "From the point of view that they are not satisfied with how the cheese business is performing – after all 25% of their milk is being processed into cheese – I would say the move is understandable," he says.
By buying DEK, FrieslandCampina eliminates, in effect, the middle-man and, as a result, reducing costs.
"As I understand it, Italy is a very complex market – very fragmented with a lot of smaller players, therefore it may be complicated to get your product known and into shops. They probably identified setting up their own distribution line in Italy as the way to go to reaping some of those elements of growth," Voorbergen says.
"In cheese, apparently, it makes sense to position yourself as close as possible to the end consumer or retailer to make sure what you deliver is exactly what they want. Cheese is everywhere, but getting your product on the shelf is what it is really about."
More broadly, Mikkelsen believes European dairy processors will be looking at new opportunities as a result of the Russia embargo. "Dutch, German, Danish and Finnish dairy companies will seek new market opportunities. I think we will see more moves to create new market openings for cheese," he says.
FrieslandCampina, while it restructures parts of European operations to adapt to challenging trading conditions, is looking for ways to find growth in parts of the sector.
In the UK, FrieslandCampina is in fact turning to dairy-based drinks. It is set to take its growing Yazoo flavoured milk brand into the smoothie category with the launch of a yoghurt smoothie.
The smoothie sector has enjoyed solid growth – dominated by fruit-based smoothies like Innocent – but there are signs growth is slowing. FrieslandCampina believes its Yazoo yoghurt smoothie, a blend of yoghurt, fruit and oats, can add to the brand's sales in the UK and revitalise the growth of the smoothie category as a whole.
Sales of yoghurt drinks have been on a downward spiral lately. According to Kantar Worldpanel, for the year ending 30 March, value sales decreased 4% against last year and branded yoghurt drink volumes declined 8.3%.
FrieslandCampina, however, is optimistic about its entrance into the UK smoothie sector. It expects its yoghurt smoothie to support incremental category growth of approximately 15% over the next three years.