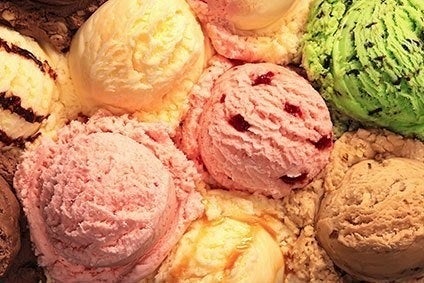 Ice cream is big business in Indonesia, where a growing middle class and a population of 254.5m has fuelled rising demand. But with inflation coming at a time when the Indonesian economy is slowing, the outlook for the Indonesian ice cream market could be increasingly challenging, adding to the distribution issues caused by the country's under-developed infrastructure. Katy Askew takes a look at the prospects for the sector.
The Indonesian ice cream market was valued at US$330.5m last year, according to Euromonitor International, up 11.7% from 2013's levels. The market saw its fastest growth in impulse sales, up 20%, with take-home sales increasing 15% during the year. This can largely be attributed to the more ready availability of impulse outlets in Indonesia's urban areas, where traditional and convenience retailers are numerous. The fact that take-home ice cream requires freezer storage – therefore limiting its appeal to middle- and upper-income brackets – also plays a role.
Higher impulse sales are good news for ice cream manufacturers in the market. Impulse ice cream products command a higher price point per unit, although smaller pack sizes leave the consumer with the impression they are more affordable. Impulse sales therefore offer a stronger margin profile than those sold via supermarket multi-packs.
In what could be a further positive for magins, the Indonesian ice cream sector also witnessed a shift towards more premium products in 2014, with innovation delivered by market leader Unilever. The company helped drive incremental category growth through launches including Wall's Magnum Infinity, Wall's Magnum Pink and Wall's Magnum Black.
A focus on innovation has enabled Unilever to grow its Indonesian ice cream business ahead of the wider market. "We have a very strong businesses in Indonesia…we have tripled our business in Indonesia over the last five years," Kevin Havelock, president of Unilever's refreshments division told just-food at briefing in London earlier this year.
Unilever has steadily extend its market share lead over rivals such as FrieslandCampina, Diamond Cold Storage, and Indo Van Houten. Preben Mikkelsen, of dairy industry consultants PM Food & Dairy Consulting, tells just-food Unilever has increased its market share to 54%, up from 44% in 2010, while other players in the market have "remained stable".
Premiumisation is just one factor pushing up value sales – and unit prices – in the Indonesian ice cream sector. External factors have also forced prices higher. The country's weakening currency, in particular, has resulted in high inflation across the food sector.
Higher prices have come at a time when Indonesia's economic growth is slowing. World Bank figures show Indonesia's GDP rose in excess of 6% between 2010 and 2012. This slowed to 5.6% in 2013 and to 5% last year. Further evidence the Indonesian economy has come off the boil came in the second quarter of this year, when growth hit the six-year low of 4.6%.
Mikkelsen cautions rising prices could therefore prove a double-edged sword and one detrimental to the ice cream sector's growth, pricing many of Indonesia's consumers out of the market. "Ice cream is extremely price sensitive – if the prices reach a high level consumer shift to sweets and savoury snacks," he warns.
Indonesia's largest ice cream manufacturers are afforded some insulation on pricing, however. Canadean's Kirsty Nolan tells just-food: "Although much of the growth in Indonesia's food market is attributable to rising consumer prices, other factors such as the large young population demanding indulgence are also influential factors."
Nolan says ice cream appeals to the increasing number of young adults "working long hours in urban areas" because it provides escapism and indulgence. This demographic has greater purchasing power and are willing to pay for a "midday pick-me-up" or an "evening treat", she indicates.
Moreover, the concentrated nature of the ice cream sector provides a further buffer to price pressures. "Indonesia's ice cream market is dominated by major brands with the top three off-trade umbrella brands accounting for almost 90% of the market in 2014. This secures high barriers to entry, protecting the major players and their price points," Nolan continues.
The growth of Indonesia's ice cream sector has been supported by higher pricing, premiumisation and rising urban consumption – especially in Indonesia's largest island, Java. Expanding distribution outside Java represents a significant opportunity to grow Indonesia's ice cream sector. Yet achieving this will be no easy feat.
In the most recent edition of the World Economic Forum global competitiveness index, Indonesia ranks 61st out of 148 economies with regard to the state of the country's infrastructure. Continued investment in transport links and electricity is needed to open up rural markets. This limitation rings particularly true for ice cream due to the necessity for a fully developed frozen chain.
While Unilever's Havelock observes Indonesia's infrastructure is "somewhat" better than markets such as Africa, where the world's largest ice cream maker has a minimal presence, an improved infrastructure would prove a boon for category growth. "We largely will cover areas where we are confident we can get to the end product quality. Where there is confidence in the power supply etc… You can't afford frozen product to spend too much travel time due to very poor roads," Havelock explained.
A further complication for ice cream makers who want to reach Indonesia's rural population is the fact the retail market is dominated by traditional channels. A PricewaterhouseCoopers report from February says, the five largest firms in Indonesia's grocery sector have a combined market share of just 3.8%. This patchwork of independent retailers not only makes distribution a complex and costly process, it also means the availability of frozen cabinets in rural communities patchy at best.
While it might prove difficult to reach Indonesia's rural population in the near-term, researchers at Euromonitor suggest there is still scope to expand ice cream's consumer base. Children and young adults account for the lion's share of ice cream sales. But premiumisation is broadening the category's appeal.
The researchers predict: "Sales volume is foreseen to grow given that ice cream will reach broader consumer age groups. Children and young adults still account for most ice cream sales. However, with Unilever starting to introduce premium ice cream including Magnum into the country, ice cream is expected to reach adult consumers too. Competitors are expected to launch similar premium products over the forecast period."
The greatest opportunity in Indonesian ice cream is to broaden distribution. However, achieving this is also one of the greatest challenges facing the sector.