The Turkish dairy sector is less developed than elsewhere in Europe, with packaged products a relative novelty. However, flavoured milks, kefir and yoghurt are driving growth, as Elena Ruiu reports.
2006 value sales of dairy products in Turkey were seen soaring at three times the average growth rate in Western Europe, according to Euromonitor International's latest market research, with growth being driven by fermented products, such as kefir, yoghurt and flavoured milk drinks. Although flavoured milk drinks are expected to post the highest growth in the Turkish dairy products market, sales will remain modest, since most consumers are not aware of the very existence of this type of product.
In general, the dominance of artisanal, unpackaged products in Turkey tends to restrain growth in packaged dairy products, an issue common to other sectors within packaged food, such as bakery products. Consumption of packaged milk, for example, is low compared to other European countries, where packaged products dominate, since unpackaged milk, purchased loose, remains popular in Turkey. Not only it is considerably cheaper than branded milk, but it is also perceived as healthier and more natural compared to industrially processed milk.
However, the proportion of unpackaged products has been slowly declining in the most developed regions of the country, as a result of increased consumer awareness regarding the risks of consuming dairy products which are not properly refrigerated. This has been compounded by rapid urbanisation (which means that fewer people have livestock from which to obtain milk) and recent launches of more sophisticated packaged dairy products. Within milk, for example, while unpackaged fresh milk still accounts for the majority of sales, UHT products are gradually gaining favour with retailers, due to their longer shelf life and easy storage. In addition, the availability of enriched/functional milk, such as Danone Vital Sut, launched in 2005, and children's milk with added vitamins and minerals, is also contributing to the growth in UHT milk sales.
A further noteworthy driver of growth within UHT milk is the availability of reduced calorie varieties, such as semi-skimmed and fat free, which appeal particularly to women living in urbanised areas.
With regards to yoghurt, sales of probiotic products, which are the most recent addition to the market, having been launched in 2005, looked set to account for 9% of value sales in 2006. French giant Danone pioneered the probiotic segment with Aktivia, and domestic companies did not wait long to enter this subsector, with the Yovita brand from the local company Sütas appearing shortly thereafter, followed by Pinar and Ülker in mid-2005.
The success of Aktvia is the result of heavy investment by Danone in television advertising, centring on the claims that probiotics aid digestive health. This television campaign has helped overcome a general lack of consumer understanding in Turkey about the benefits of probiotic yoghurts, which had been key to the failed launch of probiotic spoonable and drinking yoghurts by Nestlé in 1998. Aktvia's advertising campaign has been targeted at women, as it is mostly women who complain of digestive system-related problems. Female consumers also use these products to aid weight loss. As a result, Aktivia sold around one million packs within 15 days of its launch.
Sour milk drinks, which in Turkey consist largely of kefir, have made a successful comeback. Kefir has a long history in Turkish culture but had gone out of fashion, whereas its consumption continued in Russia and Eastern European countries. In 2004, local dairy company Altinkilic Sut Urunleri relaunched kefir on the Turkish market. The product was publicised in newspapers and other media, and kefir became known as the "miracle" drink, due to its health benefits.
Kefir sales saw significant growth in 2005, and another local company, Eker Sut Urunleri, launched its own kefir brand. Other small, local producers also entered the subsector. Altinkilic, the first mover, launched fruited versions of kefir under the brand name Kefirix. In 2005, Altinkilic led sales of this product type, followed by Eker.
Unprocessed cheese dominates the Turkish sector, accounting for an estimated 83% of total volume sales of cheese in 2006. Production is highly fragmented, since almost all regions of the country are characterised by local cheeses which are not readily available elsewhere, such as Tulum cheese from Izmir, and Orgu cheese from Diyarbakir.
Locally produced unprocessed cheeses are also marketed at lower prices than offerings from multinational manufacturers, which ensures strong sales. Soft cheese accounts for the largest share of unprocessed cheese sales in both volume and value terms, and it was also the most dynamic type in 2006, with an estimated 6% volume growth rate. Soft cheese products are consumed in almost every Turkish household, and are cheaper than other types of cheese. The position of soft cheese, namely beyaz peynir (white cheese), is unmatched in Turkish culture, since it is consumed for breakfast as well as a snack to accompany local traditional alcoholic drinks, such as raki.
Free Report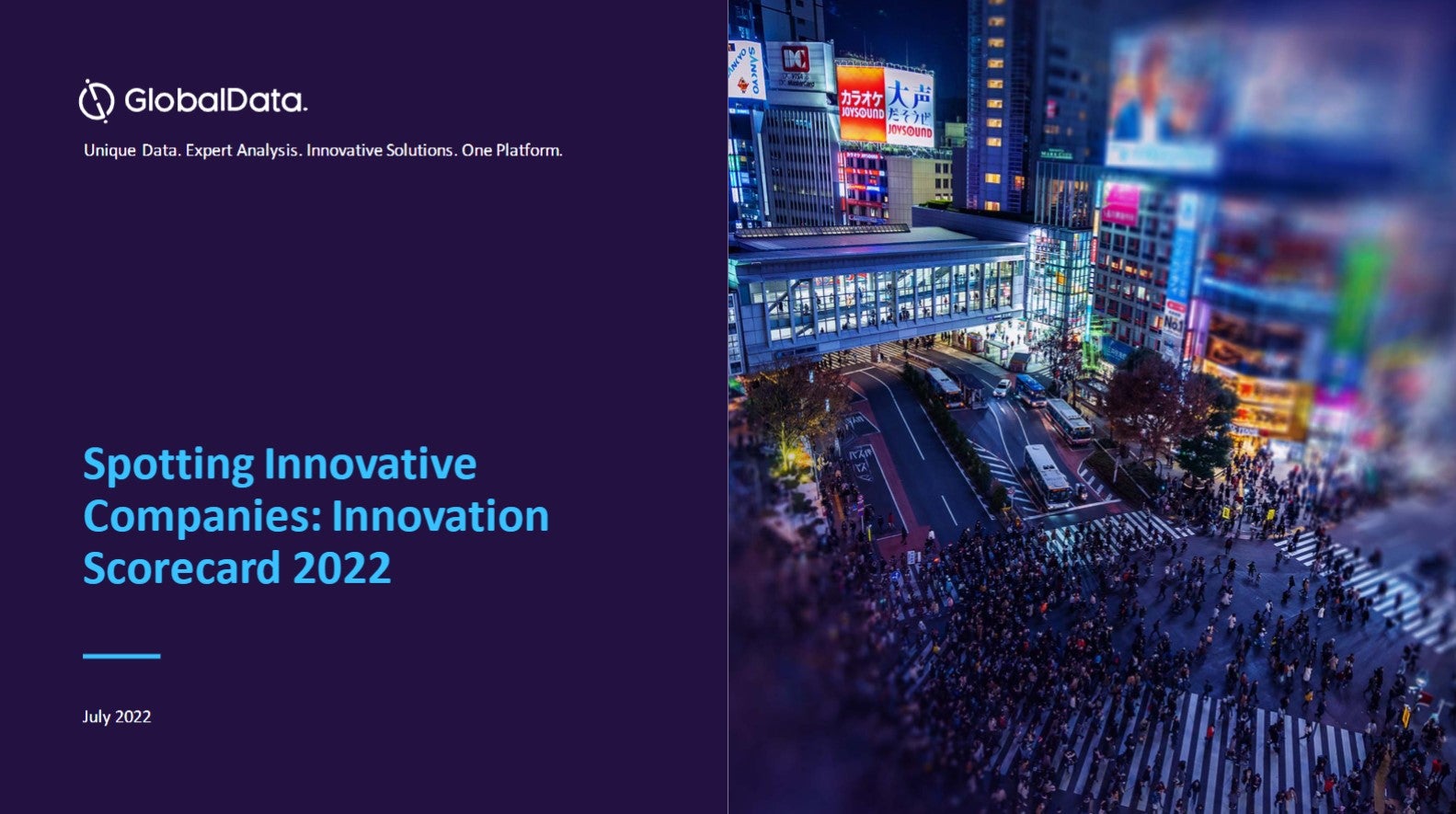 Spot leading innovative companies with GlobalData's Innovation Scorecard
Innovation remains a necessity in a disruptive ecosystem, as continuous innovation allows companies to adapt, evolve, and grow through disruption. Using our in-house alternative datasets, we are excited to launch GlobalData's
Innovation Scorecard.
This scorecard will allow clients to rank 3,500+ companies on their innovation activity, impact, and disruptive potential across geography, sector, and theme. The scorecard provides a data-driven framework to rank leading companies on the potential of their intellectual property (IP) portfolio. GlobalData's Innovation Scorecard focuses not only on the activity of innovation in the organization but also on its impact and disruptive potential using the
3I framework
: Intensity, Impact, and Ingenuity. The tool helps clients to identify the most innovative companies that are disruptive leaders and challengers and can create alpha for their portfolio using the insights driven by 19+ high-value KPIs. Download our report to find out more about this innovative tool. Key findings derived from this tool include:
Alphabet, Tencent, and Qualcomm are the top three innovative companies in the last 10 years
The scorecard finds Technology & Communications and Pharma & Healthcare as the two main sectors driving innovation
Loreal placed as 'Disruptive Leader' in the Consumer sector, while Revlon has been identified as a traditional laggard
Companies such as Etsy and H&M are challenging retail 'Disruptive Leaders' Amazon and Walmart
by GlobalData
Free Report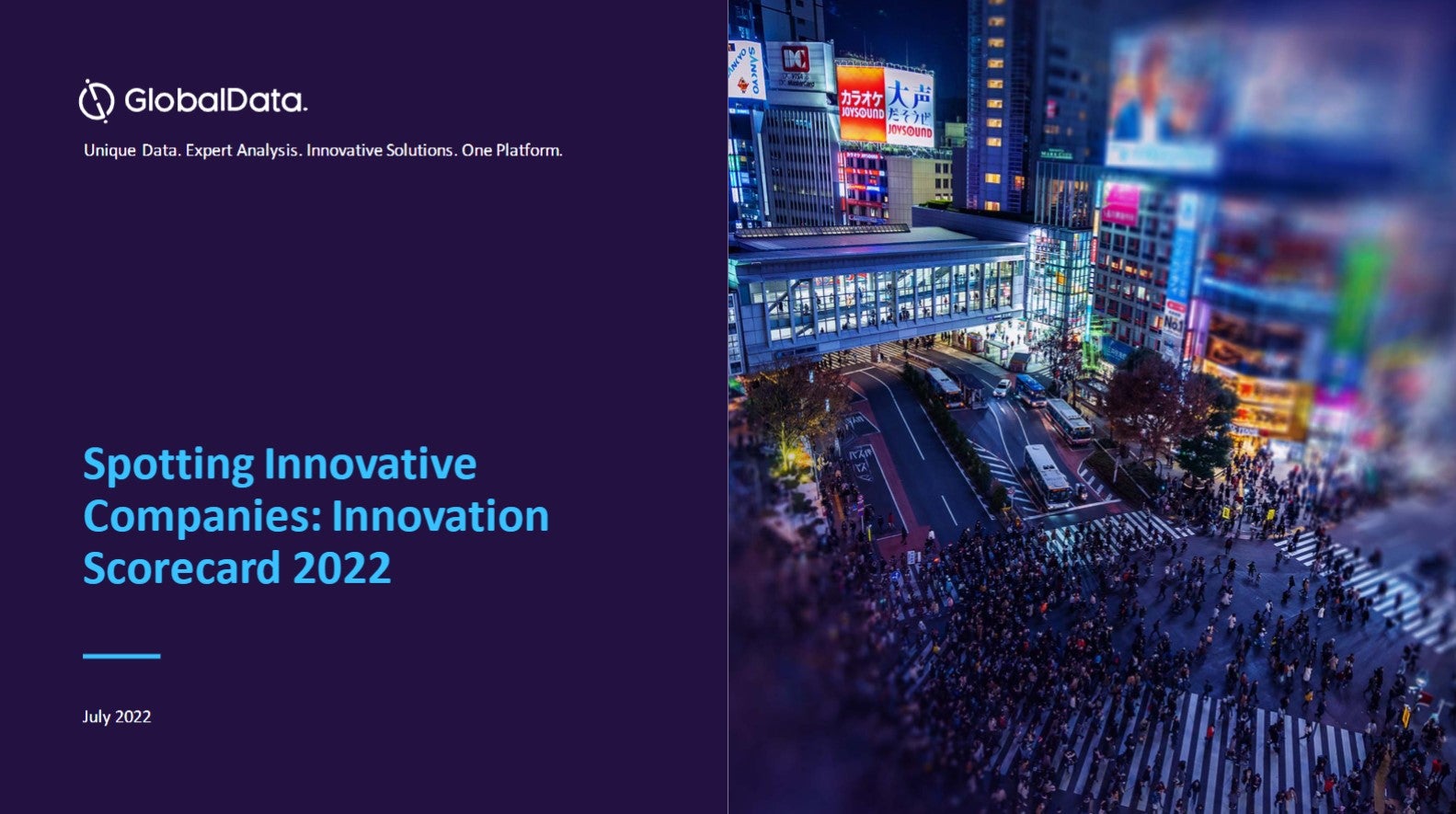 Spot leading innovative companies with GlobalData's Innovation Scorecard
Innovation remains a necessity in a disruptive ecosystem, as continuous innovation allows companies to adapt, evolve, and grow through disruption. Using our in-house alternative datasets, we are excited to launch GlobalData's
Innovation Scorecard.
This scorecard will allow clients to rank 3,500+ companies on their innovation activity, impact, and disruptive potential across geography, sector, and theme. The scorecard provides a data-driven framework to rank leading companies on the potential of their intellectual property (IP) portfolio. GlobalData's Innovation Scorecard focuses not only on the activity of innovation in the organization but also on its impact and disruptive potential using the
3I framework
: Intensity, Impact, and Ingenuity. The tool helps clients to identify the most innovative companies that are disruptive leaders and challengers and can create alpha for their portfolio using the insights driven by 19+ high-value KPIs. Download our report to find out more about this innovative tool. Key findings derived from this tool include:
Alphabet, Tencent, and Qualcomm are the top three innovative companies in the last 10 years
The scorecard finds Technology & Communications and Pharma & Healthcare as the two main sectors driving innovation
Loreal placed as 'Disruptive Leader' in the Consumer sector, while Revlon has been identified as a traditional laggard
Companies such as Etsy and H&M are challenging retail 'Disruptive Leaders' Amazon and Walmart
by GlobalData