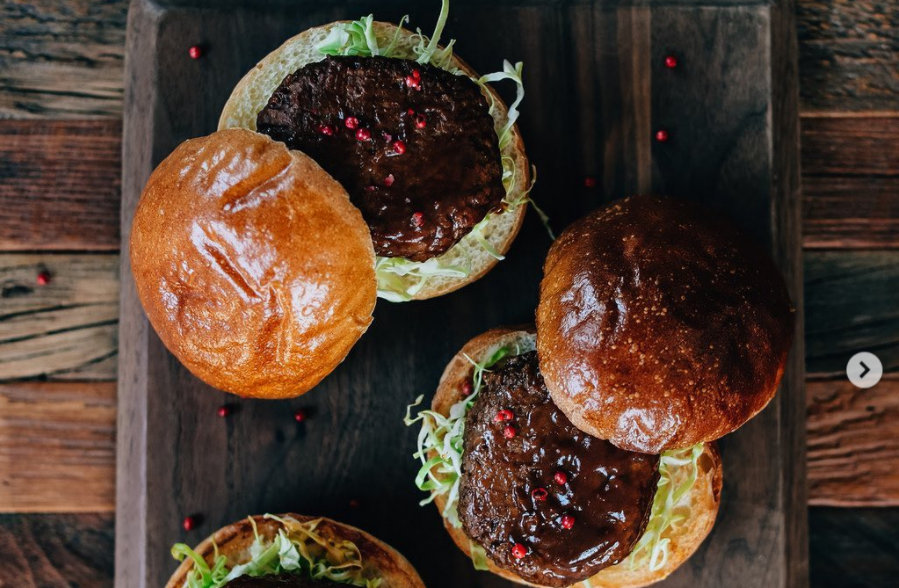 Still a niche, plant-based meat items are gaining a stronger foothold in Japan on the back of product development by mainstream meat producers, growing demand for healthy products and government support for the fledgling industry.
Although soy-based products are not new to the country, with items such as tofu hamburgers and soy meat crumbles long holding an established place on supermarket shelves, the market in Japan for plant-based meat alternatives is expanding and diversifying in response to changing consumer needs.
Sales of meat substitutes in Japan have grown from JPY20,256 (US$184.36) per person in 2015 – or 25.80kg in volume terms – to JPY26,841 (or 30.65 kg by volume) in 2020, according to GlobalData. The London-based research and analytics firm forecasts a CAGR for the market of 8.23% (by sales) and 6.19% (by weight) over the 2020 to 2025 period.
According to the Japan Plant Protein Food Association, Japan's annual production of plant-based proteins is on the rise, reaching 47,107 metric tonnes in 2019, a 4% increase from 2018.
In a report issued in January 2020, the US Department of Agriculture's Global Agricultural Information Network (GAIN) database estimated sales of alternative-meat products in Japan could double to reach $312m annually by 2023.
Looking further ahead, Tokyo-based research firm Seed Planning Inc. forecasts Japan's market for meat alternatives using vegetable protein is to grow about 2.3 times to value JPY78bn ($700m) in 2030.
For all these forecasts, however, it's important to place the current – and projected – sizes of Japan's plant-based meat market in context.
Referring to its 2023 forecast, in its report last year, the USDA said: "Under that scenario, alternative meat would account for just over 1% of total meat consumption."
The USDA said the Tokyo office of its Foreign Agricultural Service "estimates the value of Japan's meat market – domestic production and imports – to be around $28.4bn".
Nonetheless, market watchers are optimistic about the growth of the plant-based meat market niche in Japan. Lucia Vancura, director of global markets at Japan-based Meros Consulting, points to a recommendation from the country's ministry of health, labour and welfare in 2015 that consumers increase the amount of protein in their diet as a first step in growing the alternative-meat market because consumers have started to seek "more and varied protein sources".
For older Japanese consumers not accustomed to eating a lot of meat (fish has always been the traditional protein source in Japan), the plant-based meat options made from soy are attractive when their doctors are telling them to eat more protein, Vancura explains. He adds: "For younger consumers, the sense that plant-based may be a bit healthier or lighter than meat is a selling point."
In 2019, the industry received a further boost with the entry of Japan's two largest meat-processing companies, NH Foods (also known as Nippon Ham) and Itoham Foods, with the launch of plant-based hams, sausages, and dumplings.
Polina Arabadzhieva, customer experience manager at Japanese food and beverage consultancy Gourmet Pro, says the two companies have helped push meat-free products, originally geared to meet the needs of health-conscious inbound visitors, into the mainstream.
"The boost in alternative meats was originally geared to the 40 million foreign visitors expected in Japan annually by 2020," she notes, adding Tokyo's hosting of the Olympics was a key driver in companies' diversification and product development.
Although Covid-19 has meant the rush of overseas fans to the Tokyo Games hasn't materialised, the awarding of the event to the city in 2011 helped spur interest in Japan's capital and the country more widely. Tourists hit 31 million in 2018, up sharply from 10m in 2013.
And, as restaurants began adding more soy-meat items to cater to demand from the tourism boom, manufacturers saw the interest and developed products for retail sale in convenience stores and, later, supermarkets.
Covid-19 has seen inbound tourism collapse but Arabadzhieva says the pandemic has spurred Japanese people to put more thought into their diet, prompting greater interest in foods such as alternative meat.
Vancura agrees, noting that "the protein boom does not show any sign of slowing" and "interest in food perceived as healthy" remains strong. That increased interest in protein has led to increased consumption of conventional meat. According to the most recent data available from Japan's ministry of agriculture, meat consumption in fiscal 2019 (April 2019 to March 2020) was 6.55 million tons, up from 6.54 million tons in fiscal 2018 and 6.41 million tons in fiscal 2017, despite the country's declining population.
Plant-based meat alternatives do appear to benefit from a health halo in Japan. An October 2020 survey asking for respondents' opinions on plant-based meat alternatives, the majority of Japanese respondents (61%) described it as "a healthy food", a perception, Arabadzhieva says, that is a key driver of growth in Japan's alternative-meat market.
However, she adds: "Japanese people don't want to switch from meat; they want something in addition."
The desire to add to, rather than replace meat-based protein, may stem from the fact Japan's per capita protein consumption is lower than in most other developed nations, 87 grams per day in 2017 compared to more than 110g per day for the US, France and Australia.
Unlike the tendency in western nations to replace meat with non-meat protein for health or environmental reasons, Japanese consumers are not removing meat from their diet; they are using alternative meat to increase their protein intake (such as by buying it as a snack from a convenience store, rather than crisps, nuts, etc), or adding it to diets to give their meals more and varied protein sources. Seafood also appears to be benefiting: according to Japan's internal affairs ministry, seafood (including fish such as mackerel and flounder) purchased by households of two or more members averaged 23.kg in calendar 2020, marking the first rise in 18 years.
Nevertheless, Japan's food manufacturers are stepping in to meet demand for plant-based meat. In 2019, the country had 12 domestic plant-based meat manufacturers according to its ministry of agriculture, forestry and fisheries.
For Itoham Foods, which launched soy-based meat products such as hamburgers and fried chicken for retail in spring 2020, sales are "higher than planned."
A spokesperson for Itoham Yonekyu Holdings, says the size of Japan's plant-based meat market is small but soy meat products "are now attracting attention in Japan". He believes if Japanese consumers trust soy meat products will be delicious, they will consume more, and the company has invested in new products under R&D.
Another Japan-based manufacturer Otsuka Foods, which began producing soy meat products in 2018 to support "healthy lives, food sufficiency and protection of the environment," is also enjoying an uptick in sales.
A spokesperson for Otsuka says a "big wave" in growth in the soy-meat market is expected from now until 2023 as more consumers seek out more of that type of meat alternative. This year, Otsuka has announced a series of new listings for its soy-based Zero Meat burger, developed in partnership with local meat group Starzen, at retail and foodservice outlets.
New players are also gearing up for expansion as alternative-meat products take up a wider range of positions in retail outlets. In the past 12 months, soybean meat chunks and other chilled alternative-meat products have been increasingly displayed in chilled cabinets alongside regular meat or beside the butcher section at retailers, as in branches of supermarket giant Ito-Yokado.
With the rapid growth in diversification of products in 2019 and 2020, Arabadzhieva says there are now five main varieties of alternative-meat products sold in Japan, the majority of which are soy-based due to the market's familiarity with and ease of access to soybeans. These are dried, canned, chilled, frozen and ready-to-eat lines. Products can also be found in a wider range of outlets, including general supermarkets and convenience stores across Japan, rather than in limited specialised shops as was the case several years ago.
Next Meats, a specialised alternative-meat producer only set up in June last year, supplies its yakiniku harami (skirt steak), kalbi (short rib), gyudon (meat over rice) and chicken to retail superstores across Japan as well as on its B2C e-commerce site.
Ai Honda, business operations coordinator of Next Meats, says the company foresees "a steep increase in alternative protein products and brands in the coming years".
Next Meats is planning to add to its range of Next-brand products. Pork-style chunks, minced protein cutlets and Japanese-style curry, with small protein chunks, are among the new items scheduled to be launched later this year, following the popularity of Next Meats' initial offerings.
While manufacturers and analysts agree that Japan's alternative meat industry is poised for growth on the back of consumer demand, the sector is expected to also benefit from government initiatives.
Japan's agriculture ministry established a taskforce in April 2020 to diversify the protein sources in the Japanese diet. Consisting of food companies, start-ups, trading housing and finance firms as well as academic and research institutions, the initiative is designed to strengthen the country's food security.
Pressure to address climate change and meet the United Nations' Sustainable Development Goals are also driving the Japanese government's efforts to support plant-based meat. A white paper published this year to outline how Japan can achieve net-zero greenhouse gas emissions by 2050, the government's solutions include increased consumption of plant-based meat proteins.
Japan's increased interest in protein is benefiting conventional meat and seafood but the country's fledgling plant-based meat market also presents opportunities for growth.