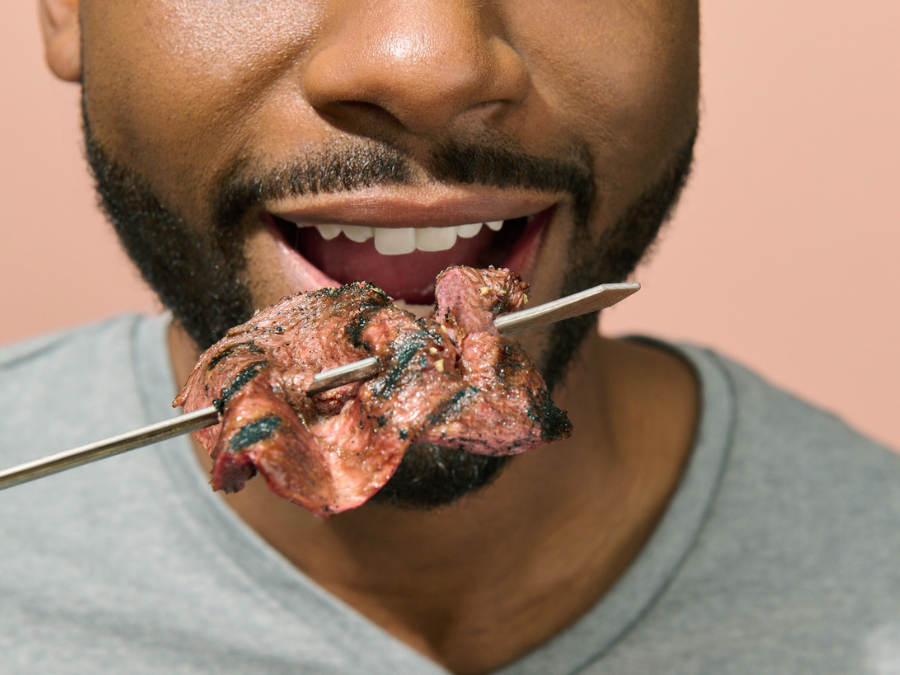 The race is on to get cell-based protein products – meat, seafood and dairy – onto supermarket shelves and into the hands of consumers.
Creating meat, fish or dairy products in a lab using animal cells, with no physical harm coming to those animals, may be seen as the extreme end of food innovation. However, such is the progress in the field we may be seeing cell-based, or cultivated, products on our supermarket shelves within a couple of years, if not sooner.
To get there, the businesses behind these initiatives (detailed below), will have to speed up production, reduce costs, get regulatory approval and convince retailers and consumers cultivated produce is every bit as tasty and nutritional as that from slaughtered animals.
Inroads are being made in some of these areas. A number of cell-based protein companies have trialled products in taste tests with consumers or potential foodservice partners. Just two countries – Singapore and the US – have given the green light to sell cell-based commercially.
There has been a 'jam tomorrow' feeling about promises made by cell-based companies in recent years when having a product ready for consumers always seems to be a year or so away but, with developments such as that in Singapore, we appear to be approaching a point where theory becomes reality.
Were such a thing to happen on a meaningful scale, the effect could be revolutionary for the food industry and for the planet.
MEAT
Upside Foods
Formerly known as Memphis Meats, under which guise the US company attracted investors including meat giant Tyson Foods, agri-food giant Cargill and businessmen Richard Branson and Bill Gates.  The California-based firm changed its name to Upside Foods in 2021.
After receiving the green light from US regulator the FDA to sell its cell-based chicken in November 2022, the company secured approval from the USDA the following June and started sales in select restaurants.
Set up in 2015, the business' earliest products were meatballs, chicken and duck. The company is also working on "certain marine species", it told Just Food in 2022. The first food it plans to bring to the market is cell-cultivated chicken.
In 2017, the then Memphis Meats attracted investment from agri-food giant Cargill and, a year later, secured financial backing from Tyson Foods, the US meat major and world's largest poultry producer. Tyson backed Upside Foods – which changed its name from Memphis Meats last year – again in 2020.
In January 2022, the company announced the acquisition of Wisconsin-based Cultured Decadence, a US peer focused on cultivated seafood (see below).
Mosa Meat
Dutch cell-based protein business Mosa Meat can lay claims to being one of the elder statesmen of the cell-based protein movement having created the world's first lab-cultivated beef hamburger back in 2013.
Perhaps as a result of that relative longevity and experience, it has attracted a lot of attention from investors, including Switzerland-based meat processor Bell Food Group, Nutreco, an animal nutrition and aquafeed specialist, and Jitse Groen, CEO of Just Eat Takeaway.com.
In early 2021, Mosa Meat announced it had raised another US$10m to complete an $85m Series B investment round.
The company said it will use the funds to extend a pilot production facility at its home in Maastricht, develop an industrial-sized production line and expand its team.
Eat Just
US-based Eat Just, formerly just Just and before that Hampton Creek, can make a claim to have beaten everyone to the punch.
Although best-known for its-faux egg products, in December 2020 Eat Just revealed Singapore – which is actively backing the development of cell-based meat – had given its seal of approval for cultivated-meat products made by the Californian firm founded by entrepreneur Josh Tetrick.
In what was believed to be the world's first regulatory approval for cell-based meat, the south-east Asian city-state's regulator, the Singapore Food Agency (SFA), approved the sale of Eat Just's hybrid "chicken bites" in a local restaurant. The products were sold commercially for the first time on 19 December.
The cells for its product are grown in a 1,200-litre bioreactor and then combined with plant-based ingredients.
At 7:03 pm Singapore time, cultured/cultivated meat made its historic commercial debut on the plates of 4 thoughtful kids and their inspiring teacher, @cpsillides.

The future of meat is here. pic.twitter.com/zFHv5s3PDA

— Josh Tetrick (@joshtetrick) December 19, 2020
In August 2021, Eat Just announced plans to build a cultivated-meat facility in Qatar. It claimed the plant, located in the Umm Alhoul Free Zone, is "the first-ever cultivated meat facility in the Middle East and Northern Africa (MENA) region". The site will produce Eat Just's Good Meat brand, with future plans to add a protein processing factory for its Just Egg products.
In March 2023, Eat Just became the second company – after Upside Foods – to get the US FDA green light for cell-based meat. Three months later, the company's Good Meat arm secured USDA approval and, like Upside Foods, began selling into US restaurants.
Aleph Farms
Set up in 2017, Israel-based Aleph Farms has secured the backing of some major names in the industry.
A huge – US$105m – Series B funding round in July 2021 saw Brazilian meat giant BRF and Thai seafood heavyweight Thai Union Group among those backing Israel's Aleph Farms. Its other investors include private-equity firm L. Catterton and Cargill.
Didier Toubia founded Aleph Farms with the Israeli innovation programme The Kitchen Hub run by the Strauss Group, a local food manufacturer of dairy products, snacks and dips, along with Shulamit Levenberg, a professor at research university Technion – Israel Institute of Technology.
Aleph Farms is also working with Japan's Mitsubishi Corp. on product development.
In 2023, the company submitted applications to sell its Aleph Cuts product in Switzerland and the UK.
CellX
The China-based business, set up in 2020, is developing cell-cultivated alternatives to beef, pork and poultry.
In 2023, the company started operations at a "pilot plant" in Shanghai. The facility has a 2,000-litre bioreactor. At the time, CellX said it had reduced its production costs to "below $100 per pound".
CellX wants to start commercial production in 2025.
In May 2022, CellX announced it had raised more than US$10m in seed funding. Investors in CellX include Joyvio Capital, a fund backed by Joyvio Group, the food platform of Chinese conglomerate Legend Holdings. South Korea s SK Group, the energy, chemicals and IT holding company, also took part in the $10.6m seed funding round.
Gourmey
Planning to offer something different to cell-based steaks, burgers and sausages is France's Gourmey, which is cultivating the delicacy foie gras in a lab.
It will also be creating lab-grown poultry products.
In July 2021, the Paris business bagged US$10m in seed funding and said it planned to scale up production and expected to launch commercially in 2022 or early in 2023.
Founded in 2019 by chief executive Nicolas Morin-Forest, technology officer Dr Victor Sayous and chief scientific officer Antoine Davydoff, Gourmey describes the products it is developing as "restaurant-grade meats".
Morin-Forest said in a statement at the time the funding was announced: "Our mission is to re-imagine meat for our uncompromising and conscious generation so that we have a chance to feed ten billion people without devastating our environment."
"We focus on cultivated meats that we can deliver at price and taste parity faster, which is the main challenge for the industry."
Market-watchers will be interested to see if creating foie gras in a lab can end the cruelties inherent within the production process at the moment, notably the fattening of a goose's liver. They will also be keen to see if foie gras-eating gourmets will take to something made in a lab.
In October 2022, it secured funding to build a 46,000-square-foot plant in Paris to produce lab-grown foie gras.
The company raised $48m for the new building, which will house commercial production and research and development operations.
"We are getting to the production and commercialisation stage," co-founder Nicolas Morin-Forest said in an interview
The funding round was led by Earlybird Venture Capital, with backing from Keen Venture Partners and Instacart CEO Fidji Simo,
IntegriCulture
There must be a perceived demand for such a product, though, as Japan's IntegriCulture is also looking to make foie gras in a lab, as well as other meat products.
In May 2020, it was backed in a US$7.4m Series A funding round by a consortium including Japan's NH Foods and investment company Beyond Next Ventures.
IntegriCulture said it would use the investment for research and development in cell-culture technology, facilities and equipment, staffing and operational costs.
The company explained its key aims were to bring cell-based foie gras to market next year (2021) and processed meat in 2023. It said it hoped to then start marketing cell-based beef in 2025.
In January 2022, IntegriCulture raised $7m from 12 investors in a Series A funding round, taking the total amount of funds raised to approximately $16.4m.
Investors included Real Tech Fund and Beyond Next Ventures.
Future Meat Technologies/Believer Meats
In an area of food innovation not short of hyperbole, Israel's Future Meat Technologies cranked things up another notch in June 2021 when it confidently predicted it would have products – made in a lab without the use of an animal serum growth medium – in the market by 2022.
Its claims were based on it opening the "world's first" cultured meat production facility near Tel Aviv.
Calling the new facility a real "game-changer," Future Meat Technologies' founder and chief scientific officer, Professor Yaakov Nahmias, said "it "allows us to move out of the lab to grow hundreds of kilograms of meat in stainless steel vessels".
He added: "Production is cleaner and more efficient. Most importantly, it allows us to speed up regulatory approval to aim for market [entry] by 2022."
Future Meat, which at the same time revealed it had raised US$14m in a Series A funding round, said it planned to move into the US market by 2022 to sell through the foodservice channel.
Its first products could be hybrids of cell-based meat and plant-based ingredients.
Sceptics of the claims made by the company may have become more convinced when it was revealed a month later – in July 2021 – that the world's largest food business, Nestlé, was exploring the possibility of developing cell-cultured meat products and had been working with Future Meat Technologies to make this happen.
In December 2022, the company – now rebranded Believer Meats – announced it had broken ground on what it described as the largest cultivate meat production facility in the world.
It said its first US commercial-scale production facility is planned at 200,000 sq ft with possible expansion in the future.
It added that, once fully operational, the facility's production capacity will be at least 10,000 metric tons (22 million pounds) The project represents an initial planned investment of US$123.35m in the site at Wilson County, North Carolina.
CEO Nicole Johnson-Hoffman said: "Our facility propels Believer forward as a leader in the cultivated meat industry. Our brand has continually proven our commitment to scale production technology and capacity and with our new US production centre, we are one step closer to commercialisation."
Ivy Farm Technologies
Ivy Farm Technologies, from the UK, revealed in June 2021 that it was targeting a second round of funding despite the fact it was just closing a GBP16m (US$22.6m) round.
The business, a spin-out from Oxford University, said the funding would facilitate additional research and development and help it near-double the size of its team from 29 to 50 before year-end.
Chief executive Rich Dillon, the former head of global sales at energy drink company Red Bull, told Just Food: "We are only weeks away from closing the funding round. The response has been very positive and we've got some great investors on board.
"We're now looking forward to a Series A round at the end of the year."
Ivy Farm was about to move into larger premises in Oxford, which will house "leading-edge equipment" and a bioreactor to help it scale up its manufacturing process which was proven with the production of a Cumberland sausage in December.
The next round of funding will pay for a "full-blown" pilot facility, which the company hopes will help it reach its goals of becoming the first British commercial producer of cultured meat.
Ivy Farm said it has developed a "unique" scaffold system to grow cells in a more efficient, faster and cheaper way than its rivals. It uses a plant-based growth medium.
The business was founded by Oxford University's Dr Russ Tucker and Professor Cathy Ye in 2019.
Biotech Foods
Spain showed it had got skin in the cell-based protein game in January 2021 when the country part-funded a project in the country set up to develop cell-cultured meat products.
Biotech Foods, a firm based in San Sebastián in the north west of the country, is leading the scheme, which has attracted EUR3.7m (US$4.5m at the prevailing exchange rate) of government funding.
The company, developing alternatives to beef and pork, is the only cell-based firm involved in the project, in which Spanish meat processors Argal and Martínez Somalo are also taking part.
Iñigo Charola, Biotech Foods' CEO, said the company had started pilot production but, asked when the company was hoping to launch its first product, he would only say: "We are working to bring our products to the market in the near term".
He added: "Based on the successful launch of cultivated meat in Singapore we think cultivated meat will be part of our diets in many other countries sooner than expected."
Charola went on: "BioTech Foods aims to commercialise its products globally. Product launch is our main priority at this moment and, as in most cases in the cultivated-meat industry, regulation and industrial scale production are the key challenges."
In November 2021, it was announced that Brazilian meat giant JBS had taken a stake in BioTech and would be putting money into the development of its facilities.
Meatable
After finalising its first "showcase product" – a pork sausage – in 2020, Netherlands-based Meatable said in March 2021 it would use the money raised from a newly-announced funding round to advance small-scale production at the Biotech Campus Delft and to diversify its product portfolio.
The US$47m Series A funding round took the total raised by the company to $60m.
Investors this time around included a consortium consisting of DSM Venturing, venture-capital fund Section 32 and doctors Rick Klausner and Jeffrey Leiden.
Meatable claims its "proprietary platform technology" enables a more cost-effective and scalable production process for cell-based meat without the use of a growth serum. It has previously said it hopes to have products ready by 2023.
Just Food interview, May 2021: "You have to have something unique in this field" – cell-based meat company Meatable's Daan Luining
In August 2023, Meatable revealed it had raised $35m in new funding, taking the total invested in the business to date to $95m.
Meatable said it will use the new funds to scale and speed up the point when it commercially launches its pork products.
The company also revealed it is establishing a presence in the US, having already done so in Singapore. These are the first two countries to give the green light to meat grown in a lab.
Mirai
Creating lab-based beef is Switzerland's Mirai, which raised US$2.4m in a seed funding round in January 2021.
Amongst its backers was Finland-based food-and-beverage company Paulig Group.
Marai said it would use the money to prepare for the commercialisation of its cultivated beef product.
Zurich-based Mirai, founded in 2019, suggests it is one of the few companies operating in this field that does not genetically manipulate the animal cells it uses to create meat products, which it predicts will be an important distinction for Europe-based consumers.
Speaking about the funding round, Christoph Mayr, Mirai co-founder and CEO, said: "We are proud to have such a strong and diverse pool of investors aboard for this journey."
Marika King, head of Paulig's venture arm PINC, said: "Mirai Foods is a second-generation player in this field and they have been extremely fast. It only took them six months to develop the first prototype and we are very excited to be part of this team's journey."
SuperMeat
Amongst the first generation of cell-based protein firms is Israel's SuperMeat.
Back in January 2018, it announced it had formed a strategic alliance with German poultry giant PHW-Gruppe which would help bring its "clean-chicken products" to market.
Based in Tel-Aviv, SuperMeat produces "clean meat" by growing cells extracted from chickens.
It attracted US$3m in seed funding in early 2018 and said at the time: "This process puts an end to the industrial need to mass-produce animals for slaughter, while eliminating exposure to animal waste and food-borne illnesses; the potential benefits for public health and animal welfare are therefore considerable.
"At the same time, clean meat is also highly beneficial for the environment, with drastically reduced carbon and ecological footprints compared to current meat production methods."
US-based venture capital fund New Crop Capital and "mission-orientated" Stray Dog Capital led the round of funding.
Co-founder and chief executive Ido Savir said at the time: "We're proud that SuperMeat is at the forefront of the rapidly-evolving clean-meat industry."
After securing the funding, SuperMeat said it hoped to bring the product to market in the "very near future" and at a price similar to conventional chicken products.
In July 2022, SuperMeat announced a Memorandum of Understanding (MOU) with Switzerland's largest retail supermarket chain and meat manufacturer, Migros. The MOU was intended to "expedite the production and distribution of cultivated meat on a commercial scale".
As part of the partnership, Migros invested in SuperMeat.
The two companies said they "aim to solidify an infrastructure to distribute and sell cultivated meat on a wide scale to meet the demand of the European consumer looking for more efficient and sustainable alternative products."
Evolved Meats
The Canada-based outfit, previously trading as CaroMeats, has backers that include Maple Leaf Foods, the North American conventional-meat processor that also has interests in plant-based alternatives.
In May 2022, Evolved Meats announced it had raised CAD2m (US$1.5m) in seed funding, with Big Idea Ventures, an alternative-protein venture fund and accelerator that has invested in plant-based and cell-cultured protein start-ups, joining Maple Leaf in the round.
SEAFOOD
BlueNalu
In January 2021, US cell-based seafood firm BlueNalu was another start-up to attract the backing of a major name in food when it was revealed it Thailand-based seafood giant Thai Union had invested in the business.
The John West brand owner was among a number of new backers for the fledgling California-based firm which said it was looking to launch its first product later this year.
Thiraphong Chansiri, Thai Union's president and CEO, said, "BlueNalu and its experienced team is at the forefront of cell-based seafood technology, with strong process capabilities to scale-up seafood in a sustainable manner. We are excited to work with them and look forward to exploring collaboration opportunities."
BlueNalu, which has raised US$84.5m across seed and Series A financing, said the fresh investment would be used to it complete its pilot production facility and secure regulatory approval to launch its first product on a test basis in US foodservice establishments. The company said it was aiming to get a mahi mahi product on menus later in 2021 and was confident it would get regulatory approval for the move.
In an interview with Just Food in 2020, BlueNalu CEO and co-founder Lou Cooperhouse – a food industry veteran – described cell-based seafood as "the Holy Grail of the Holy Grail".
In September 2021, the company announced it would start working with Nomad Foods, one of the largest suppliers of conventional seafood in Europe, to explore the potential of cell-based products in that region.
Just Food interview, June 2020: A bigger fish? BlueNalu CEO Lou Cooperhouse on the prospects for cell-based seafood
Shiok Meats
Singapore's Shiok Meats suggests its first product – cell-based shrimp – will be brought to market in 2022.
In September 2020, it revealed plans to build its first manufacturing plant on the back of a new round of funding.
The fledgling business secured US$12.6m in a Series A investment round from a group of investors spread across Asia, Europe and the US, building on $4.6m of seed funding in 2019.
Netherlands-based investment fund Aqua-Spark, which is focused on sustainable aquaculture, led the round, with participation from 12 other investors.
Chief executive Dr. Sandhya Sriram, who founded Shiok Meats with its chief technology officer Dr. Ka Yi Ling in 2018, said: "The investors in this round, from all over the world, are all aligned towards one mission – sustainable, healthy, and delicious seafood for everyone.
"Our mission is to develop cell-based seafood and meats that are contributing towards a cleaner and healthier seafood industry and solving for the inefficiencies around global protein production."
In July 2021, Shiok Meats announced new investment from South Korean food company CJ CheilJedang – which has invested in Aleph Farms earlier in the year – and from Vietnam seafood processor Vinh Hoan Corp., which was a backer of Hong Kong cell-seafood start-up Avant Meats.
Beyond the launch of frozen cell-based shrimp, Shiok Meats is planning to develop shrimp paste, a popular food ingredient in Asia, and cell-based lobster and crab products in "the coming years".
In August 2021, Shiok announced that it was moving into cell-based meat with the acquisition of south-east Asian cultivated red meat start-up Gaia Foods.
Avant Meats
Set up in 2018 to develop cell-cultured seafood, Avant Meats secured seed funding in November 2020 of more than US$3m, which included alternative-protein investment fund Lever VC and Markus Haefeli, the chairman of tilapia fish producer Regal Springs.
Avants Meats, headed by Carrie Chan, is focusing on being a business-to-business supplier of cell-cultured seafood. Chan sold a stake in the company to Vinh Hoan Corp., the Vietnam-based seafood processor in early 2021.
Interview: Flourishing in food – four female founders share their start-up stories
Cultured Decadence
In April 2021, US cell-seafood start-up Cultured Decadence raised US$1.6m from a pre-seed round, It said it planned to put the money to work in developing cell-cultured lobster as it moves toward a commercial launch.
John Pattison, the firm's CEO who has previously worked for US cell-based meat company New Age Meats, founded the business with chief scientific officer Ian Johnson in 2019 having come up with the idea to create sustainable seafood products with a "dramatically lower" environmental footprint.
Using its own technology, Cultured Decadence is developing seafood 'meat' using the cells of lobster in the first instance, with potential expansion into other shellfish such as crab, shrimp and scallops.
A spokesperson for the Madison, Wisconsin-based company, told just-food it does not yet have a manufacturing facility as the business is still at the R&D stage, adding: "We are currently building out our technology at bench scale and would look to pilot/commercialise in the next few years".
Contributors to the pre-seed round included Chicago-based venture-capital fund Bluestein Ventures and peer Joyance Partners in San Francisco, along with Chinese investment firm Dao Foods.
In January 2022, the company announced its sale to Upside Foods, the US-based developer of cell-cultivated meat and seafood products.
Wildtype
In February 2022, the San Francisco-based firm, which is initially focusing its efforts on cell-cultivated salmon, raised what it says is the "largest investment round in the cultivated seafood industry worldwide".
Wildtype attracted US$100m in a Series B funding round, led by private-equity firm L Catterton. US agribusiness giant Cargill was also among the investors who participated, alongside other backers that included Singapore state vehicle Temasek and Bezos Expeditions, the family office of Amazon founder Jeff Bezos.
Later in the year, SK Inc., the investment arm of South Korea-based conglomerate SK Group, announced it had invested $7bn in Wildtype.
Announcing the funding, SK Inc. said Wildtype was "working towards launching commercial products like salmon steak and fillet in 2023".
SK Inc.'s other investments in alternative protein include financial backing for animal-free dairy business Perfect Dairy, plant-based business The Meatless Farm and Nature's Fynd, a US firm making meat and dairy alternatives through microbial fermentation.
DAIRY
TurtleTree Labs
Singapore's TurtleTree Labs announced a new round of funding in December 2020 which it said would help it accelerate its plans to launch another type of cell-based protein – milk.
It was backed, to the tune of US$6.2m, by a consortium including existing investors Eat Beyond Global Holdings from Canada, US asset management firm KBW Ventures and Green Monday Ventures, the investment arm of plant-based food supplier Green Monday Group in Hong Kong. Verso Capital, a Luxembourg-headquartered investor, also took part in the funding round.
The Series A funding added to a previous $3.2m seed injection in June 2020.
TurtleTree said it planned to use the new funds for R&D and to expand its team as the company works with regulators to bring its debut product to market next year (2021).
The company claims to be the world's first company using technology to create cell-cultured milk from animal cells. It was founded by chief executive Fengru Lin, chief scientific officer Rabail Toor, and chief strategist Max Rye.
Rye said in a statement at the time of its latest funding announcement: "The vision of TurtleTree Labs is to create a truly sustainable and cruelty-free food system. We are grateful to have the support of leading investors from every corner of the world."
In November 2021, TurtleTree raised $30m in a Series A funding round, one of the largest investment rounds to date in Asia's cell-based food sector to date. The lead investor was Verso Capital.
CEO Fengru Lin said: "We are incredibly touched by the degree of faith all our investors have placed in TurtleTree and our unique vision of food."
Biomilq
Biomilq, a fledgling US firm producing cell-cultured breastmilk, has attracted funding from big-name backers including an investor consortium that features Microsoft founder Bill Gates and Amazon's Jeff Bezos, who happens to be the richest man on the planet.
The company, based in North Carolina, raised US$3.5m in its last funding round in June 2020, money it said would be used to "optimise" production, expand its team and work with families to paediatricians to bring its product to market.
Biomilq says it cultures mammary cells outside the body and, after producing human casein and lactose, believes it "can fully replicate the nutritional profile of breastmilk".
Michelle Egger, co-founder and CEO of Biomilq, said: "While there is no replacement for breastmilk, we believe we can harness the power of science, technology, and nature to deliver comprehensive and sustainable infant nutrition."
Wilk
Israel-based Wilk, which launched in 2020, produces cultured human breast milk and animal milk.
The publicly-listed Tel Aviv company has a number of patent applications, and one approved patent, on laboratory production processes that replicate the milk-producing cells of humans and other mammals.