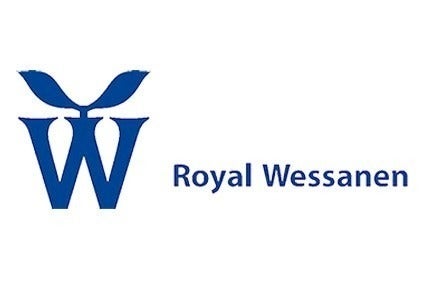 After selling US drinks business American Beverage Corporation earlier this month, Dutch food group Wessanen has completed its plans to be a pure-play healthy and sustainable foods group. Our M&A columnist Stefan Kirk says Wessanen has the balance sheet to make more acquisitions in food and surveys the market for targets.
After years of financial difficulties and searching for a strategic identity, Netherlands-based food group Wessanen seems to have turned the corner – and has now set itself up for further growth through selective acquisitions.
In this month's M&A Watch, we look for an attractive segment and candidate for the group, in the fascinating and promising world of healthier and sustainable foods.
Financial and strategic challenges
Wessanen's M&A history has been rather precarious in the last decade. It set about exiting its European private-label businesses, as well as its US brands and distribution assets, in the mid-2000s. As a result, by the early 2010s the group's revenues had halved over five years; at the same time, profitability was low and peppered with impairments and exceptional items.
The company's strategy was to substitute its lost revenues through a switching of its focus to branded health, authenticity and ethnicity in Europe. To that end, it made acquisitions in niche segments like dairy alternatives. However, the group faced an uphill task in taking such brands beyond the health-food shelf and onto the mainstream grocery shelves.
Over time, Wessanen dropped the ethnicity part of its mission, and gradually evolved its focus and mission into the categories of organic, fair trade, free-from and vegetarian food & beverages. That strategy now seems to be working, looking at the group's financials.
Money now available for more acquisitions
Earlier in 2015, Wessanen completed its divestment programme – and its transformation into a pure-play healthy and sustainable foods group focused on western Europe – by selling American Beverage Corporation in the US.
In 2014 the group's sales had grown for the first time in many years, rising by over 6% to reach EUR434m (continued operations), and its EBITDAE increased to 7% of sales. More importantly from an M&A perspective, the group was in a net cash position for the first time in several years – EUR27m at year-end. That's a significant amount, given the small size of most potential targets in Wessanen's universe.
One target segment for the group's next acquisition is fair trade coffee, in order to complement the Clipper tea business in the UK which, bought in 2012, enjoyed double-digit growth in 2014 and is being rolled out into the Netherlands, France and Germany. A potential candidate is Cafedirect, a branded market leader in fairtrade coffee in the UK that is also keen to grow its tea business. However, the fact Cafedirect is effectively owned by three social investors makes its acquisition problematic; not to mention the company is perennially loss-making.
The organic segment presents the biggest market
Looking at Wessanen's last two acquisitions, the theme of organic is most prevalent. In 2014 it bought Abafoods in Italy, a European expert in organic vegetal foods. In 2013 it purchased Alter Eco in France, a producer of a range of organic and fairtrade foods.
The European market for organic food is growing at about 5% per annum, and per capita consumption is still low. At about EUR23bn in 2013, organic is five times as large as the fairtrade market in Europe. Also, organic companies in general are less likely to have social investors, like grower co-operatives, as shareholders.
There are numerous organic businesses Wessanen could acquire in Europe. One candidate that has caught our eye is Doves Farm Foods in the UK, a milling and bakery products business that ticks not only the organic box, but also the fairtrade, gluten-free and special diets ones. The company is also active in the nascent 'ancient grains' niche.
The challenge of buying a family business
Doves Farm booked sales revenue of GBP14.4m in 2013, a 7% increase over the previous year. The EBITDA margin at 14% was relatively high, considering Doves Farm includes upstream milling operations. That shows evidence of a successful premium business model.
In 2014 it's likely the company's profitability increased further, because of decreases in grain prices. At Glenboden we have seen other grain-based businesses come to the M&A market in 2015, because low raw materials costs have meant their margins are high.
If we assume Doves Farm's EBITDA increased to GBP2.5m in 2014 and apply a valuation multiple of eight times, which we believe is reasonable for a branded business of this type and including synergies, we come to an enterprise value of GBP20m. As the company is debt-free, that gross amount would go to the shareholders.
Established in 1978, Doves Farm is owned by one family; often such companies are not in a hurry to sell. On the other hand, management is now passing to the second generation; statistics show that only a minority of family businesses in Europe stay that way after the founders' children take over.