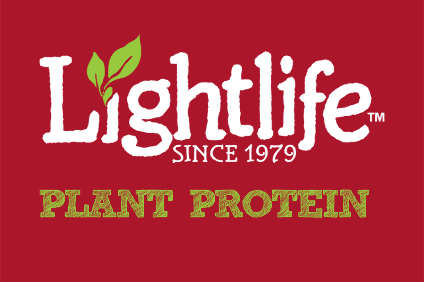 It was Maple Leaf Foods ' first major acquisition for over a decade and one very much in tune with one of the key trends in the North American marketplace. The Canada-based meat giant has become the latest in the sector to invest in the growing meat-free industry, snapping up US firm Lightlife Foods. Dean Best looks at the deal.
In its first material acquisition since 2004, Maple Leaf Foods, the Canada-based meat giant, has sought to tap into one of the growing categories in the North American market – meat-free.
On Tuesday (21 February), Maple Leaf announced it had moved to buy US plant-based protein manufacturer Lightlife Foods from private-equity firm Brynwood Partners for US$140m.
Maple Leaf became the latest major name to invest in the North American meat-free sector, following Pinnacle Foods' deal for Canadian plant-protein firm Garden Protein International in 2014 for CAD175m (US$133.4m) and, a year later, the sale of UK-based Quorn Foods for GBP550m (US$682.5m) to Philippines-based food group Monde Nissin.
However, more pertinently, Maple Leaf became the latest meat company to invest in meat-free. In October, Tyson Foods , one of the world's largest meat processors, dipped its toe into meat-free with a 5% stake in upstart US plant-based protein producer Beyond Meat.

Column: Why Tyson Foods' investment in Beyond Meat is shrewd
"Expanding into the fast-growing, plant-based proteins market is one of Maple Leaf's strategic growth platforms," Maple Leaf president and CEO – and its largest shareholder – Michael McCain said on Tuesday, noting the deal also "supports our commitment to become a leader in sustainability".
He added: "Consumers are increasingly looking to diversify their protein consumption, including plant-based options. The acquisition of Lightlife provides Maple Leaf with a leading market position and brand in the United States in a category that is outpacing growth in the broader packaged foods sector."
Lightlife was founded in the late 1970s and through the 1980s and 1990s became one of a pack of brands marketing chilled vegetarian and soy-based products in the US. In the summer of 2000, the then ConAgra Foods snapped up Lightlife, with the packaged food major noting even then "the consumer demand for healthful, vegetable-based products". Lightlife remained firmly in the chilled aisle until 2010 when ConAgra added frozen products to the range.
However, by the autumn of 2013, Lightlife had a new owner, with ConAgra selling the business to US private-equity firm Brynwood Partners. Brynwood described Lightlife as one of ConAgra's "smaller brands" but "a leader in the meat alternative category". Then ConAgra CEO Gary Rodkin said Lightlife was "a nice business, a good equity" but admitted "better focus from a different company will help that business." He told investors at the time: "It was our only real entry into that part of the store, and we just couldn't provide the kind of focus on it."
Lightlife is among a pack of US meat-free brands looking to ride the growing wave of interest in alternative products to meat in the country. The US remains very much in love with meat; according to data issued by Rabobank last year, US per capita meat consumption rose by the fastest rate in 2015 in 40 years. However, the meat-free category is on the rise, powered by the increasing number of vegetarians and vegans in the US but also interest from meat eaters looking to reduce their consumption for health or environmental reasons.
Speaking to investors yesterday to discuss the Lightlife deal and Maple Leaf's 2016 financial results, McCain argued "the underlying systemic growth in plant-based proteins is indisputable". He said: "There is a significant consumer trend to not eat less meat, but to increase protein consumption in a more balanced way between meat and protein consumption. It is typically both and finding the right balance between meat proteins and plant proteins. And there is just tremendous consumer research and evidence and insights that would underpin that."
Data from Euromonitor International valued the size of the US meat substitutes market in 2016 at US$699.9m, with the market research firm forecasting sales will hit $738.5m this year, which would equate to growth of 5.5%. By 2021, sales could reach $863m, Euromonitor predicts, which would be year-on-year growth of 3.5%.
Figures from Euromonitor suggest Lightlife is the fifth-largest brand in the sector by sales. In 2016, Lightlife sales were worth just under $30m, behind Quorn at $38.3m, Kraft Heinz's Boca at $56.2m, Gardein 's sales of $91.3m and category leader, the Kellogg-owned MorningStar Farms at $227.2m.
Euromonitor says frozen products accounted for 73% of the sales of meat-substitute products in the US last year and it sees that proportion staying the same as it looks out to 2021.
Lightlife is no longer present in the frozen aisle. "As of now were only available refrigerated and our jerky is on the shelf, but we're always coming up with new ideas … stay tuned!" the company said in a tweet to just-food after being asked whether its frozen products, launched by ConAgra at the start of the decade, were still available.
The data from Euromonitor suggest Maple Leaf, should it want to build a business of scale, may have to consider re-introducing Lightlife frozen products. Talking to analysts on Wednesday to discuss the acquisition of Lightlife, as well as Maple Leaf's 2016 results, McCain said: "We have acquired a position in with Lightlife Foods, who have a 38% market share and the leading brand in the refrigerated plant protein segment in the United States. That segment is growing at a clip of around 11%. The refrigerated business is growing at a faster pace than frozen. I think this space has a natural inclination to refrigerated products."
McCain hinted Lightlife may have suffered under ConAgra's ownership and praised the work done by the brand's most recent owner, private-equity firm Brynwood.
"If you look at the history of Lightlife, it was taken over by a very profitable and successful private-equity firm and they installed a management team that did an extraordinary job of turning around a business that had lost its way a little bit in a large company portfolio. They did an exceptional job of turning it around and driving the growth of this category it has demonstrated and is expected to continue," McCain said.
Asked what capital investment Maple Leaf may need to make in Lightlife, McCain suggested the Canadian group would not need to invest significantly in the business. "From a modelling perspective, are we going to have to have to apply significant additional capital to this? The answer is unlikely. But we think there's just an opportunity to achieve double-digit growth rates with relatively modest capital investments," McCain said. "[Brynwood has] done a great job with this business and positioned it well for growth and have really accelerated the growth rates that they've experienced more recently as well above category growth rates. Do I think can we enhance that? The answer is yes. There will be some modest capital investments that are required and we'll take a very long-term view with respect to that."
The Maple Leaf CEO did give some indication of where he believed Lightlife could benefit from the company's ownership. "We also can enhance that growth rate through some of the technology that we've been investing in internally. We have been concentrating on building our skill set, knowledge base, technology base, product design for over two years. We've been investing in this and I think that will enhance their opportunities for product line extensions, distribution extensions, new channel opportunities. We think that we will be inclined to invest in the long term through the accelerations in the advertising and promotional investments that are made. There's just many, many levers that we can bring to bear, of which capital is just one of them, to accelerate the growth rates beyond the excellent job they've already done."
One way in which Maple Leaf could look to grow Lightlife is taking the brand into its home market. McCain did not explicitly say Maple Leaf would launch Lightlife in Canada but described such a move as "a relatively obvious opportunity for us", adding it would be "easy to leverage off our distribution footprint in Canada". He added: "They don't have oodles of excess capacity in their plant in the US but they have enough to drive growth for the next few years. And then after that, it would be prudent organic capital investments to support the growth."
However, McCain sought to underline "priority number one" for Lightlife would be "building the business rapidly as we possibly can in the United States". He said: "Priority number one is driving its growth in the United States as quickly as we can. The ancillary to that is considering opportunities to enter the Canadian marketplace. But at the end of the day, we want to be very disciplined about how we do that. In Canada, it's a new launch. In the United States, they've got a fantastic platform to grow from and a very large and high-growth market," pointing to the growth Maple Leaf says there is the chilled segment. "The one factual statistic that's available in the public domain is the category growth rate currently of 11%. Most industry pundits believe that that is going to sustain itself for the foreseeable future in this category. It's a very high-growth market today and brand positions like this are really important in that category. And we think we can accelerate it from there."
Broadly, the acquisition was welcomed by industry watchers. Michael van Aelst, an analyst at covering Maple Leaf for Canadian investment bank TD Securities , says the deal "fits nicely with the company's growing strategic focus on sustainable meats and alternative proteins, while providing a dominant share in a category that is expected to have double-digit growth over the foreseeable future as consumers increasingly recognize the health and sustainability benefits of plant-based alternatives".
Maple Leaf did not disclose Lightlife's profitability but van Aelst suggested the US$140m price tag could, if one assumes the US firm enjoys "mid-teens EBITDA margins", mean the Canadian group paid a "high multiple" of "20 times EBITDA or more". However, van Aelst said such a level would be "arguably justified by the rapid growth potential in a burgeoning niche category".
Victor Martino, a California-based food and grocery industry strategist and consultant, says the deal has "the potential to be good both for Maple Leaf and for the brand" but argues the new owner needs to work on the brand's image and product development.
"During [the last] three years, I don't think the brand received proper attention," Martino says. "The upside for Maple Leaf is Lightlife is an established brand with good retail distribution. The brand has been around for 30 years and has a 35%-39% share of the refrigerated plant-based protein foods category. The challenge for Maple Leaf is that Lightlife is a bit stodgy compared to the newer brands in the category, particularly Beyond Meat , which is creating a lot of brand excitement. Millennials are driving the category. In order to better appeal to the demographic, my suggestion is Maple Leaf refresh the brand, along with adding more cutting-edge items. The category is fuelled for growth. Therefore, if Maple Leaf plays it right, it should be able to grow Lightlife's current annual sales substantially."