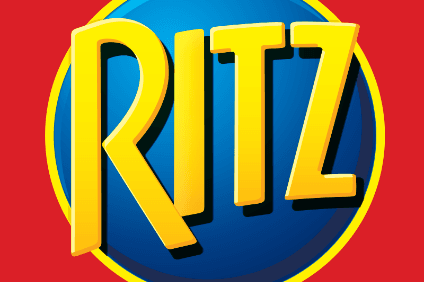 Mondelez International chief executive Dirk Van de Put revealed a new strategic framework for the snacks giant on Friday as he hosted his first investor day since taking the job last autumn. The former McCain Foods boss unveiled a focus on top-line growth rather than a primary play on boosting margins. Simon Harvey looks at the key takeaways as the Cadbury chocolate owner embarks on a plan to "re-energise" its global brands and divest non-core assets.
After four years of declining revenues, new Mondelez International chief executive Dirk Van de Put is resting his strategy on the global snacking category, a market he views as worth US$1.2tn annually.
Making his first investor day presentation on Friday (7 September) since becoming CEO in November, Van de Put, along with newly-installed chief financial officer Luca Zaramella and the presidents of the four geographical regions, outlined plans for the "go-forward strategic" outlook. The new man at the helm of Mondelez is seeking to increase the proportion of the US group's annual sales that come from snacks, which at present stands at 85%.
While Mondelez has since its formation honed its business philosophy around so-called "power brands", including Cadbury Dairy Milk and Oreo, Van de Put emphasised the need to become more "consumer-centric" in adapting to changes in eating habits to reflect healthy snacking options and to engage non-grocery channels like e-commerce and drug stores. Part of his strategy entails taking chocolate brands into biscuits and building a global savoury snacking platform through its Ritz crackers brand.
Essentially, Mondelez now aims to promote both its global and local brands across its businesses in Europe, North America, Asia, Middle East and Africa, and Latin America, giving those regions more autonomy in commercialisation and product innovation. The legacy of putting resources behind power brands had led the company down the path of "polarisation", Van de Put said.
Explaining the rationale, Van de Put, formerly of US-based McCain Foods and who also had stints with Mars and Coca-Cola, said: "Snacking as a category will grow billions of dollars in the years to come. As consumers around the world, and every new generation is inclined to snack more, they have a dilemma…..they love snacking but they want to snack the right way. [Therefore], we need to pursue a shift in our valuation creation model and strategic focus."
How well do you really know your competitors?
Access the most comprehensive Company Profiles on the market, powered by GlobalData. Save hours of research. Gain competitive edge.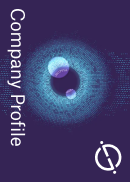 Company Profile – free sample
Thank you!
Your download email will arrive shortly
Not ready to buy yet? Download a free sample
We are confident about the unique quality of our Company Profiles. However, we want you to make the most beneficial decision for your business, so we offer a free sample that you can download by submitting the below form
By GlobalData
Van de Put stressed how the consumer packaged goods industry has "changed dramatically" and will continue to change, reflecting the need for innovation and shifts in strategy to embrace the evolving landscape. His comments echoed those made by his predecessor Irene Rosenfeld in her final weeks as CEO, who last year said the food industry is having to adapt to "cosmic changes".
Offloading assets could be on horizon
Van der Put acknowledged Mondelez is still a relatively new company following the split from what was then Kraft Foods in 2012. Still, snacking categories grew 3% in the first half of the year and growth is expected to continue around that pace.
"As a company, we are quite young. We are still trying to shape our purpose regarding our place in the food world. And most importantly, we are positioned well against favourable trends and we have strong foundations to convert this potential into profitable growth," he said.
"The plan is to grow our business at a faster rate."
"The plan is to grow our business at a faster rate. We have made major progress in the last five years and we are not planning to take our foot off the pedal."
Meanwhile, markets may have been disappointed by the lack of a firm announcement on potential business disposals, an aspect Van de Put alluded to in July when Mondelez released its second-quarter results. At the time, he described the company's products as falling into two categories.
"There's the ones that are quite lost that have potential. They can play in authenticity or a health-and-wellness role and we probably have not invested enough in them. And then there is probably a number of them that are not as appealing and that really don't have a clear future. And we need to see what we need to do with those," Van de Put said in July.
However, Van de Put said on Friday Mondelez was entering a new phase in its development, with a shift in focus to top-line growth and possibly further acquisitions that would "build scale in priority markets". M&A activity would include high-growth geographies and high-growth snacking "adjacencies", along with the fast-growing premium cookie segment.
"In order to fund future acquisitions, we will continue to evaluate our portfolio," Van de Put said. "So we are deploying capital in the most effective way as possible, which means we may divest certain non-core assets. But we are in no hurry. And if we do something, we will do it in a way that makes financial and strategic sense."
Transition to a "more growth-orientated company"
Van de Put is perhaps ushering in a new era in terms of financial targets by realigning his focus on top-line growth and moving away from the adjusted operating income margins favoured by his predecessor Rosenfeld, who increased that metric from 12.9% in 2014 to 16.3% last year, nearing her goal of 17%, which still stands for this year under the new CEO's watch.
While Mondelez's revenues have declined in the past four years to stand at $25.9bn in 2017, organic growth fared better, although it slowed from 3.7% in 2015 to 1.3% the following year and 0.9% for the most-recent footprint.
Nonetheless, Van de Put noted success in a cost-efficiency drive that has seen a 30% cut in the number of manufacturing plants, along with new production "lines of the future." The next five years will see a better balance between "top-line and bottom-line dollar growth", the CEO added.
"Over the past five years, we have totally offset and improved our adjusted operating profit income [margin] by 550 basis points, led by cost-saving initiatives, supply chain reinvention, zero budgeting and share services. These lines of the future are more flexible and more efficient, which positions us well to drive future volume-led growth."
On Friday, Van de Put reaffirmed the net organic revenue growth guidance for this year at the "high end" of the 1-2% range, predicted 2-3% for 2019 and gave a "long-term" target of 3%. All of those seem doable given second-quarter organic growth through June came in at 2.9%, especially with the busy Christmas shopping period looming.
EPS growth is expected in the high, single-digit range.
Still, it remains to be seen whether the CEO can maintain the momentum beyond 2018 to meet what is now Mondelez's "long-term strategy to generate sustainable shareholder value". But, with free cash on hand, expected around the $3bn plus mark a year, it has plenty of firepower to wield.
Eyeing under-developed channels
Van de Put revealed Mondelez will pay particular attention to investment in what he termed under-developed channels – traditional trade, discounters, convenience outlets, drug stores, and e-commerce – to deliver the three-pronged strategy of consumer-centric growth, operational excellence and a "growth-orientated winning culture".
The approach will include "reinventing the marketing play-book" through customer-focused digital marketing, increased use of technology to better understand consumer needs, accelerating Mondelez's digital and analytics capabilities, and raising investment in advertising and commercial activities. Approximately 40% of Mondelez's media budget is now spent on digital, Van de Put said.
Van de Put explained: "The emergence of e-commerce and the shift toward non-grocery channels are changing our route-to-market models. Consumers everywhere in the world are increasingly going digital, which changes the way they communicate, but also how they buy and even eat. The meaning of healthy eating and well-being is more complex than ever before. We are adjusting and changing our ways of working."
Emerging markets "accelerating"
Emerging markets look like one area where Mondelez could still do with making up ground to reach its aspirations laid out when it started off as a new company five years ago.
While Van de Put said growth in developing regions is "accelerating" and now accounts for 37% of Mondelez's revenues, the company still has more category share to capture in select markets, particularly in both biscuits and chocolate in Brazil, and with biscuits in Mexico and India.
But that is not always an easy proposition given the adverse macro events that have hit some emerging countries of late and subdued Mondelez's growth ambitions somewhat, such as high inflation, currency swings, sanctions and leadership changes. And the scope is there to increase its footprint, with the CEO pointing out that 15 markets around the world account for 70% of the company's revenues.
President of Mondelez's European operations Hubert Weber emphasised the "large growth potential" in Russia, while his Latin America counterpart Alejandro Lorenzo said his priority is to "solidify Latin America as a growth engine".
And Van de Put noted how India and eastern Europe posted double-digit growth in the first half, while other emerging markets, such as China, South-east Asia and Mexico, witnessed mid-single to high-single-digit growth. China is a "very attractive market" for Mondelez, he added.
However, picking up on Russia as one example, although the packaged snacks market there is worth $25bn, according to Mondelez, but the company only generated revenues of $700m last year. And in Latin America as a region, organic growth rates have slowed to around 3% from about 9% in 2014, even if operating profit margins have consistently improved – a case in point for Van de Put's focus on top-line growth.
Meanwhile, in Mexico, Mondelez holds only a 3% share of the biscuits market and a lighter 2% portion in India (a country where it does lead in chocolate).
Outlining his objectives, Lorenzo said "acting on trends is key" and gaining market share in snacks is his "top priority". For AMEA, Mondelez's growth priorities lie in "igniting brands" and expanding into fast-growing segments such as salty snacks.
Weber rounded off his presentation: "In both emerging and developed markets we are operating at scale. This gives us huge opportunities to expand both our offering and our distribution in order to grow further. Russia is a sizeable market for Mondelez. Russia is a great opportunity for us; it is growing at double-digit rates and has a clear path to increasing our leadership in snacking."
'Snacking made right'
Van de Put has recognised the growth potential behind the 'local' brand presence Mondelez has in regional markets, including products that are favoured by some consumers more so than the so-called power brands, and is adjusting his strategy accordingly.
"We have a strong competitive advantage, which positions us to be leaders in our space. We have a major collection of local and global brands. We have leading brands that consumers really love. But we also have a very strong line-up of local heritage brands. These brands are part of the local culture and have a very strong emotional connection to consumers. We believe there is an opportunity to unleash them, contemporarise them, and as such, generate stronger overall growth for the company."
'Snacking made right' is at the forefront of the company's innovation efforts and, to that end, Van de Put acknowledges Mondelez needs to beef up its healthier offerings.
Mondelez has already indulged in the healthier snacking category with the launch of a low-sugar version of Cadbury Milk chocolate bars. Similar launches in the chocolate and snacking categories are also planned such as Cadbury Boost+ Protein and an extension to the BelVita range, along with exploring lower-sugar options for Oreo biscuits. Non-GMO products and breakfast bars will also feature.
Importantly though, Van de Put is making efforts to avoid any product overlap and find a better balance in brand investment. He singled out the Opavia brand in the Czech Republic as one the company has revitalised through investment and improving in-store visibility.
"We need to fill gaps in our portfolio to make sure we have the right products for the right time," Van de Put said.
So a refined brand strategy is just one of the pillars of the CEO's vision, with a switch to top-line growth made possible by his predecessor Rosenfeld's success in building up profit margins. But the proof will be in the results as to whether the new approach works, and so far investors are not leaping to purchase the stock just yet. The shares are hovering around where they were before the investor presentation – up 1% year-to-date.
Van de Put wrapped up: "We believe we have a solid platform on which we can build, providing the firepower to capitalise on growth opportunities. Our more competitive margin structure means our top-line growth will have a stronger bottom-line effect. And being in the higher-growth snacking space we can benefit from volume-driven growth to drive our top line, which will create extra leverage on top of the current margin.