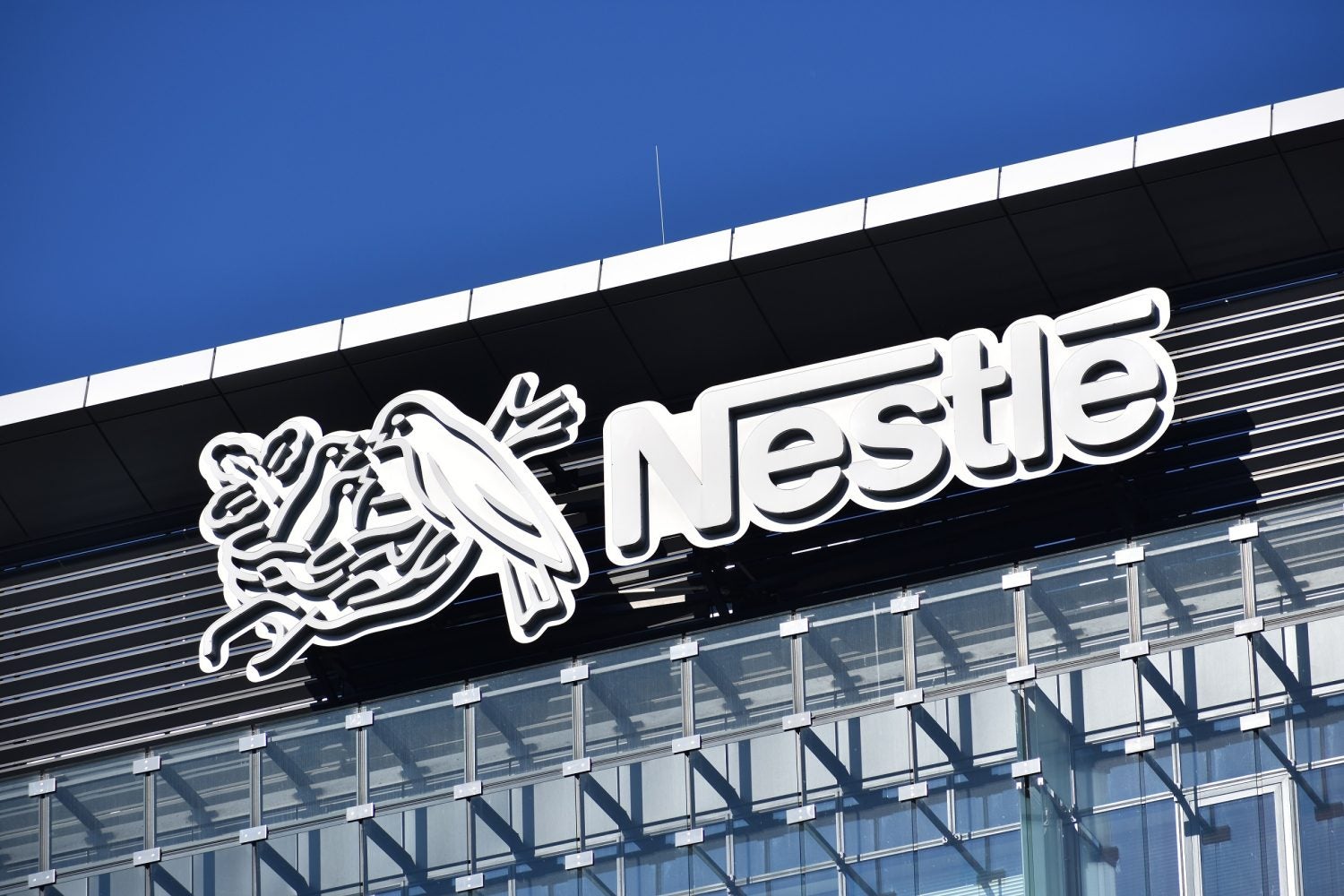 Nestlé will be tested on innovation and execution over the next four years if the world's largest food maker is to meet its e-commerce growth aspirations.
Last week, the food and beverage giant set out a target to, by 2025, almost double the proportion of its annual sales generated through e-commerce, from 13% to 25%. Serving that anticipated demand poses a double-edged sword because it will require increased volumes through new innovation to offset what tends to be a lower-margin business than retail but, with the advantage of having consumer data sets to put money in the right areas.
The goal, outlined in a virtual investor conference on Wednesday (17 November), is ambitious on face value and assumes the changes in consumer behaviour we have seen during the pandemic become deeply rooted.
Nevertheless, Nestlé is perhaps moving with the times, as are other packaged food manufacturers, in investing in e-commerce. The Maggi and KitKat maker ranks highly among 24 FMCG companies on a GlobalData thematic scorecard tracking competitiveness across sectors.
E-commerce carries a 15% weighting, with the business scoring the second-highest level of four, along with Unilever and Kraft Heinz. Mondelez International, General Mills, Kellogg and Danone trail, each with a score of three.
How well do you really know your competitors?
Access the most comprehensive Company Profiles on the market, powered by GlobalData. Save hours of research. Gain competitive edge.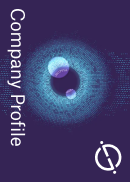 Company Profile – free sample
Thank you!
Your download email will arrive shortly
Not ready to buy yet? Download a free sample
We are confident about the unique quality of our Company Profiles. However, we want you to make the most beneficial decision for your business, so we offer a free sample that you can download by submitting the below form
By GlobalData
London-based data and analytics firm GlobalData, the parent company of Just Food, backs the theme of the accelerating digital trend, with analyst Luke Gowland proposing the trajectory has legs beyond the pandemic.
The value of branded FMCG foods sold over the internet, including manufacturer's own websites, retailers and online platforms such as Amazon, rose 82% last year to US$156.2bn, according to figures compiled by GlobalData, which forecasts sales will reach $351.7bn in 2025, representing a CAGR of 17.6% from 2020. They stood at $50.4bn in 2015.
"Covid has catalysed quite a big shift towards e-commerce, and I think it is here to stay. It's changed the way consumers view shopping and convenience is key for them," Gowland says. "Nestlé is putting its money in the right place, so it's not completely off the table for them to be able to achieve that sort of growth."
Shaped by data
Bernard Meunier, Nestlé's head of strategic business units, marketing and sales, kicked off the investor seminar in the presence of CEO Mark Schneider and CFO François-Xavier Roger.
As a proportion of Nestlé's group sales of CHF84.3bn (US$90.5bn) last year, e-commerce accounted for 13%, having climbed from 3.9% in 2015.
Unilever compares favourably, although it is not a pure-play food-and-beverage company, with e-commerce sales growing from 9% of the EUR50.7bn (US$50.7bn) total turnover last year to 12% in the recent third quarter.
Nestlé's online push will be accompanied by a rise in online marketing investment from the current 47% of total spending to 70% over the same 2025 time frame.
"E-commerce penetration has increased dramatically as consumers spend more time at home and value convenience as their key need. This has significant implications for our brands, our innovation and distribution strategies and for the capabilities we need to develop," Meunier said.
"Our industry is transforming into one that is driven and shaped almost entirely by data and technology. Now is the time to move forward in our digital transformation with even greater purpose and determination."
Direct-to-consumer forms part of Nestlé 13% in online sales and the sub-sector sat at 6% in the first half of this year. It's an area where the Purina pet-food maker has been active in M&A of late, and CFO Roger insinuated more could follow as he fielded a question on D2C during the Q&A session.
Nestlé has built a notable presence in D2C in recent years with existing products like Nespresso coffee, as well as through acquisitions including tails.com and Lily's Kitchen in pet food. The purchase of UK recipe-box firm SimplyCook and a majority stake in peer Mindful Chef followed this year, building on the acquisition of US-based meal-delivery business Freshly in 2020.
Although coy on giving too much away, Roger said: "As far as D2C is concerned, we are not providing any guidance in terms of D2C as a percentage of sales of where we will be in the future. One of the reasons why we don't do it is it could be impacted by M&A and you have seen that we have invested quite a lot recently in assets in the D2C space."
And Schneider chipped in: "Rest assured that D2C is also projected to be up steeply."
Right proposition
Cyrille Filott, global strategist for consumer foods at Netherlands-based financial services group Rabobank, believes "food e-commerce will follow the path of non-food e-commerce", although he suggests consumers will still want the "fun" experience of going into stores, the ability to browse what's on offer and new products and, when it comes to fresh produce, being able to pick for themselves rather than having a robot do just that.
"Over the next few years, e-commerce, in all its variations, will capture more of the consumers' wallet, and the money will then not be spent in typical channels and outlets," Filott says. "Companies will have to think through on how to play because each e-commerce channel potentially requires different marketing, products, logistics and perhaps even production."
Nestlé's Meunier explained its e-commerce model will have to deliver the right proposition to "fit different audiences" and utilise the online data to understand consumer needs, with innovation playing an important part.
He added: "With our scale and our complex portfolio, transformation comes through two horizons – rejuvenate our core and amplify the digital-native brands and new business models we are bringing into Nestlé. For our brand campaigns, the goal is to identify more precise and effective audience segments through data. This is what we refer to as 'precision marketing', enabling us to target them with more personalised content and experiences, and integrating more and more AI technology to dynamically associate the right content to the right audience."
Roger said Nestlé is investing "significantly" in AI, data analytics and algorithms, as well as the right people, to get to its e-commerce target, admitting the online business is still dominated by the major markets of the US, the UK, France, Germany, Japan and China.
He claimed the business has fast-tracked innovation with the ability to get new products onto shelves in about six months, compared to two years four or five years ago.
"Importantly, the shift to digital media generates even higher returns as it enables us to move faster, to better focus investments and to increase personalisation," he said. "Indeed, we estimate that the return on digital media spend at Nestlé is around two times higher compared to traditional media."
Gowland says an advantage of driving sales through e-commerce is avoiding the pitfalls of M&A when acquisitions don't deliver and the costs associated with hiring investment bankers. He emphasises how "brand interactions" and "engagement" with the consumer are key to success, particularly when it comes to providing a "more personalised experience".
"Nestlé certainly has the most ambitious targets in terms of trying to grow its e-commerce business but I wouldn't be surprised if other companies, Unilever for instance, announced similarly quite ambitious targets as well," Gowland says, adding that convenience and using data effectively are important attributes in terms of differentiation.
Margin factor
Schneider was asked to address the question of profitability and e-commerce, which he deemed as entailing a "consistent market share performance" and the return on invested capital. If both work in tandem, then "it's a good indication that you're on the right track".
"I think it's no coincidence that some of the most digitally advanced categories are also our highest growth categories," he said. "So this is where we bring that innovation strength to the table, and then we use digital tools to actually get it out to the market."
Roger argued that while margins on products sold online tend to be superior, there are also offsets around geography, categories and the time a brand has been around.
He explained: "Directionally, the gross margin on e-commerce is slightly better than the average on Nestlé products. That being said, we have higher distribution costs as well, which tends to neutralise it. I would rather focus on the operating margin.
"It is very different if you look by geography, by category, and even in terms of [the] profile of some of these assets. You have some like Nespresso where we have been in business for long, and you have new assets where obviously we are clearly in an investment position and having a significant negative operating margin. But we are very comfortable with that because we are really investing and growing extremely fast."
Gowland suggests e-commerce isn't so profitable as bricks-and-mortar retail but, at the same time, admits technology inputs are part of the solution.
"One of the issues consumer companies have been facing is selling online is less profitable compared to traditional in-store sales. The right investments in tech themes like AI will help to reduce the costs during the manufacturing and during the distribution process as well."
E-commerce and requisite investments will continue to play an important role as Nestlé endeavours to deliver on its "medium-term" organic sales growth target of mid-single digits, Roger said, accompanied by "continued moderate margin improvement, and prudent capital allocation, as well as value creation for both society and our shareholders".
Despite the year's challenges around rising input costs and supply chain constraints, Nestlé raised its sales target in October for the second time in its current fiscal cycle. Having posted 7.6% organic growth in the first nine months of the year, the company set a new goal of 6-7%.
Roger said: "A certain number of things that we do can be obviously copied by competitors, but a lot has to do with execution. And I think that this is really what is going to make a difference, that we will execute, and we are executing extremely well. You see it through our market share gains."
Digital channels are on the rise but, as Gowland says, "physical retail isn't going anywhere anytime soon" so Nestlé and its industry peers will have to play their cards right in terms of investment, especially in the area of D2C.
"A company needs to strike a balance and that's not an easy task between maintaining their existing retail relationships and exploring new D2C or e-commerce routes," Gowland says. "It really is important they don't burn their bridges with retailers because in the long term that will damage their business."