Chocolate and Sweet Snacks
Ezaki Glico: Glico Pocky – Coconut Chocolate. A new variety in the Glico Pocky series of stick shape cookies (similar to pretzels) coated in high quality coatings, leaving around one third of the stick uncoated to keep the fingers clean. The quality of the flavorings in the coatings is excellent, explaining why this product is such a big hit. Glico Pocky has been on the market for 34 years. This coconut chocolate variety is coated in chocolate and desiccated coconut. The coating has a crunchy texture. 2 bags each containing 8 pretzel sticks in a box, no printed price, guide price Y120, 120 per case.
Bourbon: Bourbon Ningen Sanka Corn and Cranberry [in praise of man]. Puffed corn snack coated in milk chocolate together with cranberries coated in less sweet yogurt flavor white chocolate. An unusual snack packed in a novel conical shape transparent plastics pack with a film lid. The pack is displayed inverted, the consumer can slide the label off the cone and use it as a stand to hold the cone upright. This new style pack is one of a new series from Bourbon of conical packs designed to attract attention. 70 g, no printed price, guide price Y200.
Candy
Asahi Beer Yakuhin: Asahi Mitsuya Candy Assortment. An assortment of the candy versions of Asahi's Mitsuya brand soft drinks. This is a product relaunch. It is common for candy versions of soft drinks to be developed. This relaunched assortment contains an additional two new varieties of healthy candies based on Asahi's new soft drinks products launched this spring – White Sparkling, and Sawayaka Genki Ume [see JAPANSCAN February 2000 page 19, number 184]. The other flavors include Mitsuya Cider [lemonade], yellow soda and refreshing grape. 85 g bag Y180, sales target 2 million bags.
Snack Foods
Fujiya: Fujiya Twist Pie, new type of snack food – thin strips of pastry twisted and baked to a crisp texture and light brown color. Two varieties – plain, cheese and tomato. The plain variety has the aroma of butter. The cheese and tomato variety has a cheese flavored base accented with tomato flavor. Packed in a box containing 2 bags each with 5 sticks, no printed price, guide price Y120, 60 per case.
Functional Foods
Toraku: Toraku Tonyu de Tsukutta Yogurt [yogurt made with soy milk]. FOSHU approval has been granted to claim that the soy protein in this product lowers cholesterol [reported in JAPANSCAN May 2000 page 32]. 110 g cup Y100, 2 x 90 g cups Y160.
Nagatanien: Nagatanien Mug Cup de Osharena Cake Mokomoko [good looking cakes bulging out of a mug]. Aimed at girls, this cake mix is fortified with calcium and dietary fiber for a healthy image. It is very easy to use – just add an egg, mix, place in a mug and heat in the microwave oven. Cooking time only 2 minutes at 500W or 1.5 minutes at 600W. In three flavors popular in ice cream – vanilla (78 g), mocha chocolate (82 g), banana (80 g). Packed in bags, all Y130, 120 per case. Ambient shelf-life 12 months.
Foods for the Infirm
Katokichi: Katokichi Komayaka-san [means tender care] series of frozen foods for hospitals and welfare institutions, homes for the elderly and for home delivery. These meals are nutritionally balanced and cut into very small pieces of 1 cm in length so that they can be eaten with a spoon. The meals are arranged in four-compartment trays with a transparent film lid. The omelette set is shown here. There are 60 meal sets in this range. In addition there is a series of aseptically packed cook rice meals to be heated in the microwave oven.
How well do you really know your competitors?
Access the most comprehensive Company Profiles on the market, powered by GlobalData. Save hours of research. Gain competitive edge.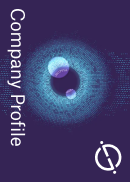 Company Profile – free sample
Thank you!
Your download email will arrive shortly
Not ready to buy yet? Download a free sample
We are confident about the unique quality of our Company Profiles. However, we want you to make the most beneficial decision for your business, so we offer a free sample that you can download by submitting the below form
By GlobalData
Nutritional Supplements
Fancl Corp.: Fancl Collagen Suppli [collagen supplement]. A new product in the Fancl beauty supplement series for women. This supplement contains collagen which maintains the elasticity of the skin and mucopolysaccharides which have powerful moisture retention properties. Both these substances occur naturally in the skin. 60 g (approximately 240 x 250 mg capsules) 30 days supply (daily dose 8 capsules) Y1,500. Sales route – mail order and usual stores. Sales forecast Y360 million in the first year.
Frozen Yogurt
Haagen-Dazs Japan: Haagen-Dazs Frozen Yogurt – Yellow Peach. A new variety added to the series of frozen yogurts from this company. Rich and smooth frozen yogurt that melts in the mouth, containing large chunks of yellow peach fruit and flavored with yellow peach fruit juice. Total fruit and juice content 18%. The yellow peaches are from the USA. Sold via Haagen-Dazs ice cream parlors, single cone Y260, double cone Y400, both prices include tax.
Ice Milk
Akagi Nyugyo: Akagi Fresh Type Tiramisu [translation]. This luxury ice milk has the rich flavors of the Italian dessert tiramisu, a blend of chocolate, coffee and cream. On top of this there is a layer of rich and soft cream cheese flavor fresh type cream and this dessert ice is topped with cocoa powder. 110 ml cup Y150, 18 per case.
Water Ice
Snow Brand Milk Prod: Snow Brand Kirameyuki [glittering snow]. A new sensation in water ices. This ice feels just like glittering snow, a totally new mouthfeel to enjoy. It is fortified with as much vitamin C as one lemon and is packed in a satisfying large cup (270 ml). It is also low-calorie, only 55 kcal per cup. Ideal for after sports, it quenches thirst, the less sweet taste has a stimulating effect. Until now the water ice market was divided into hard type and soft type, now a new category has been introduced, quite unlike any conventional water ice, it is soft as snow. 270 ml cup Y100, 16 per case.
Desserts
Ryoshoku: Riri Kudamono Suki-no Jelly Yogurt Type [Riri brand choice fruit jelly dessert]. This series of fruit jelly desserts is reduced sweetness and calorie-reduced. The yogurt adds a healthy image. There are 3 varieties. Yamaguchi Mikan contains 52% mikan [Japanese tangerine oranges] grown in Yamaguchi prefecture. Nata de Coco Mix contains Yamaguchi mikan, yellow peaches and apples grown in Yamagata prefecture plus nata de coco [fermented coconut milk]. Banana and Nata de Coco contains dice cut bananas and nata de coco. All in 250 g transparent cup Y180, 12 per case.
Yogurt
Kyodo Nyugyo: Meito Serocaroaro Yogurt [the name means celery, carrots, aloe]. This healthy yogurt contains a layer of sauce at the base made with celery, carrots and aloe. A two-layer type low-fat yogurt. A new sensation in a large size, 200 g cup Y130.
Dairy Desserts
Kyodo Nyugyo: Meito Goma Purin [sesame custard]. The bottom layer is black sesame sauce. White sesame has been used in the custard base. This custard has the double flavor of sesame. 100 g cup Y120.
Cheese
Koiwai Nyugyo: Koiwai Camembert Blend 6P, processed cheese. This processed cheese contains 60% selected Camembert cheese. It has the enjoyable flavor of Camembert in handy individually wrapped triangular portions. 120 g Y330, 24 per case. This is a product relaunch with a new pack design.
Pastries
Shikishima Baking: Pasco Kodawari-no Nyuseihin [Pasco brand quality milk products]. This series of flour confectionery products has a high content of milk products. Hokkaido Milk Ring is a milk pastry ring made with Hokkaido milk and topped with chocolate Y100. Milk Flake Sandwich Donut with Cream is a crunchy twist stick shape donut filled with cream Y100. Double Sandwich Jersey Milk is made with Jersey milk produced in Japan and filled with fresh Jersey milk cream Y120. Camembert Cheese Roll is a round bun made with popular Camembert cheese, six per pack Y150 (shown here).
Jam
Q P Corp.: Aohata 55 Cranberry Jam. Aohata [blue flag] is one of the top brands in jam in Japan. Cranberries are now very popular in Japan because of their health benefits in preventing and treating urinary tract infections and because they contain quinic acid and polyphenols. This is a low sweet jam with a sugar solids content of 50%. It has a refreshing acidity, fruity flavor and fresh color. Good on bread or with yogurt and other desserts. 170 g glass jar Y220, 24 per case.
Meat Products
Yonekyu: Yonekyu Pork Weiner with Wild Yam. This heat-processed sausage has a natural and healthy image. Made without phosphates or preservatives, the wild yam is used instead. The wild yam keeps the sausages tender and juicy; it contains starch and is rich in the enzyme amylase which breaks down starch. These are small pork weiners with a fine texture. 240 g (4 x 60 g sausages) Y298, 10 per case, store refrigerated at below 10 C.
Sauces and Dressings
Migen Hakko: Kimuchi Dressing. This dressing is a non-oil type dressing made with hot and spicy Korean pickles kimchi. Hot chili flavors are very fashionable at present in Japan, this is one of many new products taking advantage of the craze. This dressing is for use on chicken and other meats. 200ml table-top bottle Y300.
LL Cup Noodles
Sugakiya Shokuhin: Sugakiya Nama-type Togara Curry Udon [fresh-type chili curry udon]. This LL cup noodle product [boiled noodles in a retort pouch] is for the summer season. It features the power of capsaicin in chili, i.e. slimming [it helps to burn off body fat] and it is said to boost the immune system. The Japanese style wheat noodles are well matured to achieve a supple and al dente mouthfeel. The garnish contains ground pork, red peppers, garlic shoots, chili and chives. The full-bodied spicy curry soup is South East Asian-style flavored with coconut milk for mildness. Separate sachet of herb-flavored oil included. 232 g (200 g noodles) Y230, 24 per case.
Cup Noodles in Bowls
Myojo Foods: Myojo Chukaminmin [Chinese style]. This series of cup noodles in two varieties features spicy ramen for the summer time. The non-fried noodles have al dente texture close to that of fresh noodles. The starchy soup contains layou [chili flavored oil] and vinegar. The two varieties are Kanton-fu Kakitamamen Karami no Kiita Shoyu-aji [Guangdong-style egg soup and noodles with spicy soy sauce] 87 g and Shisen-fu Tantan-men Karami no Kiita Nerigoma-miso [Sichuan style noodles with spicy sesame paste and fermented bean paste] 95 g. Both contain 60 g noodles Y155, 24 per case.
Cup Noodles in Tall Cups
Sanyo Foods: Sapporo Ichiban Yellow Hot Tonkotsu Curry [pork belly curry]. This cup noodle product is the third in Sanyo's stimulating hot series of spicy cup noodles. Curry soup is added to the pork belly based soup to achieve a rich ethnic flavor. The noodles are round (1.10 mm) and flavored with pork and soy sauce. The garnish contains potatoes, sweet corn, asparagus and carrots. 77 g (55 g noodles) Y155, 24 per case.
Frozen Ready Meals
Nichirei: Nichirei Sauce de Oishii W Spicy Pilaf [de oishii means the sauce makes it tasty and the W means double]. This summer season frozen ready meal is a hot and spicy Mexican style pilaf. Separate sachet of curry sauce with the piquant flavor of tomatoes. This dish has a double hot flavor (from the spices in the pilaf and the curry sauce) to give a different taste. Good for stimulating the appetite in the hot summer. 200 g + 80 g sauce, pillow pack Y350.
Retort Packaged Ready Meals
Nichirei: Nichirei Judy Balance, a new series of retort packaged ready meals sold by mail order. This is a joint development with Judy Wong, a Chinese actress famous in Japan also known for her healthy Chinese cooking. This is a series of healthy and delicious ready meals which contain no synthetic seasonings, etc. Sold only through mail order and the Internet, not available in the stores. There are 9 products in the range. These include bean curry containing 4 types of beans plus sweet corn and ground meat in a curry base. This meal has a Mexican flavor. Single portion 200 g retort pack Y400. The beef curry contains a generous quantity of beef and tomatoes in a curry base. Single portion 200 g retort pack Y500. The four seasons chicken and tuna curry also contains coconut milk, cashew nuts and almonds. Single portion 200 g retort pack Y400.