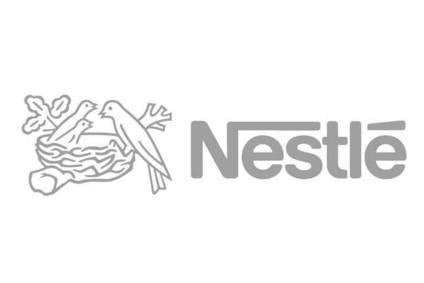 "We're doing the right things…in the long term," Paul Bulcke, Nestle's CEO, insisted on an investor call yesterday (16 October) after the food giant's underlying sales missed analyst forecasts.
For the nine months to the end of September, underlying organic sales were up 4.5%, falling below analyst expectations of 4.7%.
Discussing the numbers yesterday, a pattern seemed to emerge in Nestle's account of the results, with a repeated mention of "challenges in China".
The day before Nestle had revealed details of its new "dairy farming institute" in China, which would allow it to "modernise" dairy farming practices in the country to help farmers meet growing demand for dairy, as well as encourage the "responsible production" of safe dairy products. The company said the CHF30m (US$31.6m) investment was one of its biggest in dairy yet for China.
However, while the project underlines Nestle's conviction in its long-term prospects in China, the world's largest food manufacturer is facing some short-term challenges.
Nestle does not disclose specific numbers for individual markets but analysts suggested China was the central factor behind sluggish growth from its Asia, Oceania and Africa division. Real internal growth from the unit – a Nestle sales measure that strips out the impact of pricing, M&A and foreign exchange – was a paltry 0.7%.
"China must have been the drag," says Jean-Philippe Bertschy, an analyst at Vontobel, pointing out that for the "first time" Nestle saw stronger quarterly organic sales growth was seen in Europe than from its Asia, Oceania and Africa division.
It was an issue Bulcke and co. did not shy away from. Nestle's performance in China, he admitted, was "soft", adding that – like much of the world – that was down to "weak" consumer sentiment, which is "deteriorating". While Nestle argued its results were reflective of the trading conditions in China, Kepler Cheuvreux analyst Jon Cox noted that monthly retail sales in the F&B segment coming out of China "tend to be double digit", asking: "What is the disconnect between that data and what you're saying?"
Nandu Nandikishore, executive vice president of Nestle's business in Asia, Oceania and Africa, said performances from its peer companies and local players had been "mixed". In Nestle's case, rather than China in general being a challenge, the real issue came in certain categories where growth "has been challenged and recovery was slower than expected".
Nestle CFO Wan Ling Martello added: "You can't paint it with a broad brush and say China is a challenge as a market in general." Speaking of the categories facing difficulty, she said the challenges were from a growth perspective.
"Market share is actually growing – so that's good to see". Martello used gifting as an example of one area where growth has been stunted, as a result a government crackdown on extravagant spending.
Throughout the call, it was clear Nestle is aware of where the issues are. Despite it not going into much detail about which categories in particular were suffering, various reassurances were made that the problems are well on their way to being fixed.
Alain Oberhuber, analyst at Mainfirst, believes Nestle is taking the right steps to meeting longer-term aspirations, especially since the "underlying dynamics" of the entire Asia, Oceania and Africa division are positive, with increasing urbanisation and a growing middle-class.
"What the change is [is] the speed of the growth, as the economic conditions have deteriorated," he said.
His comments echo Bulcke's mantra of "keeping the long-term view in spite of the short-term pressures." China is, evidently, a big part of that long term view.
But in the short term, with China – which Kepler Cheuvreux's Cox assumes is the group's second-largest market – having played a significant part in the overall group's results, and the softness across several categories "not showing signs of improvement yet", it could be difficult for Nestle to hit its target for annual organic sales to increase by "around 5%", a forecast it retained yesterday.
Bulcke called the fixation with set targets "agony", insisting the focus should be on Nestle's strategy.
However, the 2014 organic sales target of "around 5%" is below the so-called "Nestle Model" forecast for sales to rise by 5-6%. In 2013, after lower-than-expected first-half sales, Nestle stepped back from the "Nestle Model" and set a forecast of "around 5%", which has set again for 2014.
"The model is not broken," Bulcke said, when it was pointed out this is set to be the second year of sales below the Nestle Model.
What is more important, he insisted, is "outperforming, going about your agenda, delivering on strategic direction". He added: "Around 5% is a presentable dimension in today's world".
Despite external conditions, Nestle keeps the 5-6% as the band, almost as a goal to work toward – "an arrogance" driven by "conviction", Bulcke added.
"Are we going to fail? No. We are going about our agenda, driving our growth figures in a wise way, not compromising the future and [we are] outperforming the market. That is what we are looking for."