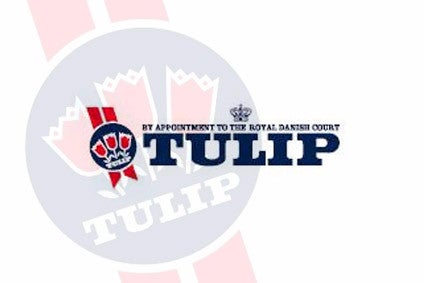 Pilgrim's Pride, the US meat processor, has acquired another UK-based company. We look at the opportunities the acquisition presents – but also the challenges facing the business.
Can UK meat major Tulip bloom again?
That's the question the meat industry is asking after US poultry giant Pilgrim's Pride – majority-owned by Brazilian meat titan JBS – emerged last week as the new owner of the pork and prepared-foods supplier.
As part of Danish Crown, the Denmark-based agri-food cooperative, Tulip, one of the largest manufacturers in the UK meat sector, has endured a challenging period in recent years, running up a succession of annual operating losses.
Danish Crown has regularly pointed to the trading environment in the UK, including "intense" price competition among the country's retailers and, since June 2016, the uncertainty about Brexit.
However, the co-op's management has tried to rectify the problems within Tulip's own four walls, appointing former Vion Food Group exec Steve Francis as chief executive of the subsidiary in 2016.
At the time, Danish Crown's group CEO, Jais Valeur, described Francis as "as an expert in solving complex problems in companies where 'that's what we usually do' no longer suffices". Francis promptly went about restructuring Tulip, saying the company was "a great business" but one that had "lost its edge".
Under Francis, Tulip made a series of changes to its manufacturing network, cutting jobs, while, it must be said, investing in other plants, in a bid to try to improve its performance. In September 2017, through Tulip, Danish Crown even made an acquisition in the UK, snapping up pig producer Easey Holdings.
In Danish Crown's 2016/17 annual report, published in November 2017, Valeur said Tulip had posted a loss for the year but added: "We have reached a turning point. The past few months have brought positive results, and we are completely confident that the positive development will continue, as also reflected in the acquisition of Easey Holdings."
However, by June 2018, Danish Crown had announced Francis was stepping down from the Tulip helm, with Valeur working with the subsidiary's management on the day-to-day running of the business. Danish Crown said the move was "planned" and "the next step" of the "turnaround programme" underway at Tulip. Valeur insisted Francis was leaving "Tulip Ltd in a far stronger state than when he arrived".
By November, in the co-op's 2017/18 annual report, Valeur said: "Having seen signs of a turnaround in the Tulip Ltd business in the first quarter, we realised that the changes were not solidly anchored and our efforts were basically not resulting in the necessary progress.
"A major cost-cutting plan, a restructuring of the company and a change of management are some of the initiatives which have now been launched. The whole exercise is essentially about ensuring focus on day-to-day operations, transparency in the entire value chain and clearer pricing."
In the interim report for Danish Crown's 2018/19 financial year, a report put out in May, the co-op stated: "The largest single challenge for the group is re-establishing sufficient earnings in the UK company Tulip Ltd. Tulip Ltd is still struggling to turn around the development and go towards positive earnings. The effect of the many initiatives has not started to reflect in better earnings until second quarter of 2018/19. The work with the planned initiatives will continue."
On Wednesday, Danish Crown announced Pilgrim's Pride had agreed to pay GBP290m (US$353.9m) for Tulip, a business the co-op said in November had "recorded significant losses in recent years".
Pilgrim's already owns another UK-based food company, poultry and prepared-foods supplier Moy Park, acquiring that business in September 2017 from its own majority investor JBS.
And, despite Tulip's recent issues, Pilgrim's last week sought to talk up what the combined business could offer, "describing it as one of the largest integrated prepared foods businesses in the UK with a portfolio of brands and retail private-label solutions".
In a conference call presentation with Wall Street analysts covering Pilgrim's, the US company included a slide listing the competitive set of the combined Moy Park and Tulip. Pilgrim's said the acquisition of Tulip was set to create "a leading protein and prepared foods platform" generating annual revenues of GBP2.57bn, just behind the largest player in the group of companies showcased – 2 Sisters Food Group (revenues GBP2.75bn) – and ahead of three UK-listed businesses Cranswick (revenues GBP1.44bn), Greencore (GBP1.41bn) and Hilton Food Group (GBP1.24bn).
Jayson Penn, Pilgrim's global CEO, described the acquisition of Tulip as "the logical next step in our evolution to expand our geographical footprint, enhance our value-added portfolio and reduce volatility across our business with a more stable margin profile".
Pilgrim's told analysts the addition of Tulip will help diversify its geographic presence in Europe. Similarly, on products, the US company said the deal will broaden its range, contributing to a "strong value-add portfolio" with "differentiated products" that will help the processor reduce its "exposure" to "pure commodity" products – a strategy a number of meat majors worldwide have sought to follow through M&A (think Cranswick's deals in the UK and Tyson Foods' transactions in the US).
Rebecca Scheuneman, an equity research analyst covering Tyson for US financial services firm Morningstar, backed the move by Pilgrim's to widen its portfolio. "I was a little surprised to see the firm expand beyond chicken, as they have not done so historically, but I think the diversification makes a lot of sense, and it has served Tyson well," she says. "I think it makes Pilgrim's a more important partner for the retailers they work with, since they now can provide two major proteins instead of one.
"While there may be some execution risk – and some Brexit risk – as it is a new business for Pilgrim's, overall, I think there is a lot to like about the transaction. Pilgrim paid a very attractive price (5.4 times EBITDA after synergies), and I think management is being very conservative in their profit projections for the business. Furthermore, this business should benefit from demand created by China's African swine fever outbreak."
Scheunemann's point raising the differences in producing chicken and pork are echoed by Clive Black, the head of research at UK stockbrokers Shore Capital and a long-standing analyst of the UK grocery market, who questions the amount of synergies that may be extracted from the deal – even if he says Pilgrim's did not pay a "knock-out multiple" for Tulip.
"On paper at least there would seem to be synergies but the reality is they are very different products in terms of the rearing time for poultry and pig meat, very different products in terms of where they stand in the market," Black says. "The extent there is actual synergy between Tulip and Moy Park is going to be quite interesting. I think the pig meat and poultry categories remain quite siloed still."
In the Pilgrim's Pride presentation to analysts and investors, the company indicated some 39% of Tulip's pro-forma sales are generated from "prepared" foods, such as bacon, sausages and cooked meats. That chunk of Tulip's sales would, Pilgrim's said, contribute to the US group's sales from prepared-foods (alongside American and Mexican products, as well as Moy Park's prepared chicken lines), which will make up 21% of overall revenue.
Black outlines the competition facing Pilgrim's, notwithstanding the combined Moy Park and Tulip's position in the UK. "There are some world-class operators in that space and I'll be interested to see how they evolve the business on that front," Black says. "If you look at Cranswick, Greencore, very strong operators. Hilton Food Group, very strong operator with Tesco. And, I know he's got his problems, but there's a lot of heritage in the prepared foods side of Ranjit's [Singh Boparan, the owner of 2 Sisters] business.
"For some time, Grampian [Country Food Group] and Karro [Food Group] were easy meat so to speak. Endless [Karro's former private-equity owner], Di Walker [Karro's CEO] did a great job in stabilising that business. It's now more of a competitor. I wouldn't also forget people like Finnebrogue. It's an industry full of capability. Tulip has been the softer touch in recent times, so [Pilgrim's] will doubtless be looking to stabilise that."
Given Tulip's issues in recent years, the competition will not be the only consideration as Pilgrim's gets to grips with its new asset. Black repeats the word "stability" when reflecting on what he believes Tulip's new owner could bring to the table.
"Strategically what Tulip needs is a period of stability. No doubt, Pilgrim's will be going through the business line by line to benchmark it and take a view of what's working and what not's working," Black says.
"They basically paid just under GBP300m for a loss-making business, a business that has been challenged for an awful long time. There's a need for a change programme there. I guess the extent to which Pilgrim's brings some stability, balance-sheet stability, maybe organisational stability to see through a change programme on a more robust basis. What Tulip has straightened in the past may be a genuine benefit. There has been some rationalisation of Tulip's activities over the last two or three years."
Alongside job cuts and factory closures, Tulip's management has sought to invest in areas it believes offer the business solid prospects, including in bacon and in "non-traditional, pastry snacks" like Scotch eggs and cocktail sausages.
However, based on Danish Crown's public comments in recent years, one could be forgiven for thinking Pilgrim's will face work ahead. "It has been a bit of a running sore and financially painful," Shore Capital's Black reflects. "I don't think Danish Crown gives up a market like the UK easily, which I think shows just how challenging it has been."
Going forward, Danish Crown will supply Danish pork to Pilgrim's. Announcing the sale of Tulip last week, Danish Crown CEO Valeur said the co-op wanted to "simplify our UK business", keeping other operations in the country that sell pork and beef products to retail and foodservice customers. Danish Crown declined to comment further for this article when approached by just-food.
Danish Crown chairman Erik Bredholt was quoted in the Danish media in the wake of the deal. "For four years, Tulip Ltd has cost us owners money instead of contributing to our earnings. We could probably put an end to this ourselves but the business of Tulip Ltd would continue to require significant investments in the coming years," Bredholt was quoted as saying by Danish broadcaster DR. "It is a difficult – but proper – decision to sell now."
Over to Pilgrim's.