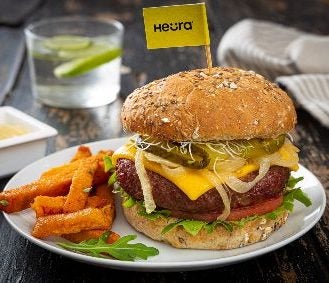 Meat-alternative companies are facing increasing scrutiny over the health credentials of their products. Simon Harvey looks at the questions being asked of manufacturers and how they are reacting.
Meat-free manufacturers looking to replicate the taste and texture of animal-derived meat with plant-based alternatives are facing a conundrum. "How do we make products more healthy?"
That's not a question posed by the producers themselves but from health advocates – and increasingly consumers, too – as what was a relatively nascent category evolves into a market that many research institutions expect to reach $8-12bn by 2025, from around the $4bn mark in 2020. Meat made from plants is now coming under scrutiny for its perceived health credentials amid such a frenetic pace of growth.
Plant-based meat companies argue that they are not trying to create products as healthy as, say, fresh vegetables but are seeking to replicate the meat experience for those who want to avoid or cut down on animal-based proteins and the negative health implications of those products.
However, while protein products derived from plants are typically regarded as being more healthy than conventional meat, it's the application of certain inputs to mimic taste, appearance, juiciness and texture that is inviting attention.
In many cases, it's the presence of cholesterol-linked saturated or trans fats, and salt, often considered to be excessive, that are major areas of contention, along with, for some products, lengthy lists of ingredients, many of which are unfamiliar to the average consumer. Others are concerned meat-free products are over-processed, which goes against the grain of health organisations advising us to avoid highly processed foods.
How well do you really know your competitors?
Access the most comprehensive Company Profiles on the market, powered by GlobalData. Save hours of research. Gain competitive edge.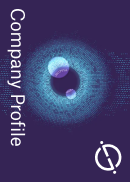 Company Profile – free sample
Thank you!
Your download email will arrive shortly
Not ready to buy yet? Download a free sample
We are confident about the unique quality of our Company Profiles. However, we want you to make the most beneficial decision for your business, so we offer a free sample that you can download by submitting the below form
By GlobalData
Salt levels a clear concern
Salt is a concern amid a wider push across the food chain to reduce the level of the ingredient in diets. Plant-based meat manufacturers are making concerted efforts to reduce salt but it's a challenge given the ingredient is used as a seasoning in many foods and also in home kitchens, primarily to improve taste.
In 2018, UK-based campaign group Action on Salt said 28% of the meat-free products it reviewed exceeded targets laid down by government officials, with plant burgers a typical culprit, although it acknowledged improvements had been made over a ten-year period. The recommended daily salt intake (DV) in the UK is 6g, or 2.4g of the sodium alternative. It's similar in the US, where the DV is 2.3g.
In research conducted last year by The Hartman Group, the US-based consultancy found that taste was at the top of consumers' lists when it comes to meat-free products, with health and wellness coming in second and ethical issues close behind. Cost was another important consideration as fresh meat is often beyond many consumer's budgets.
The Beyond Burger, made by US group Beyond Meat, one of the more established meat-free firms, contains sodium, albeit new versions are being developed to improve the profile. The company plays down the 350mg sodium in its burger – 15% DV – as being "less than two slices of whole wheat bread".
"Beyond Meat products are designed to meet or exceed the nutritional profile of its animal protein counterpart," the company tells just-food.
The California-based firm says its products contain no GMOs, bio-engineered ingredients, cholesterol, antibiotics, or hormones, although they are processed in a similar way to pasta, using heating, cooling, pressure and mixing treatments.
Questions can be asked if other plant-based meat products away from burgers. Plant Meat, a UK firm trading as This has a red traffic light warning label on its meat-free bacon, which is made from pea and soy. Two rashers contain 0.6g salt, or 11% of the DV. However, the company's technicians are making efforts to lower the salt content, as will be seen in new products coming out this year.
While salt improves taste, it also limits the growth of micro-organisms such as mould and "works in tandem with fat to give food more juiciness and flavour", says Marc Coloma, the co-founder and CEO of Heura Foods in Barcelona, a plant-based meat business created in 2017.
Cutting salt across the entire food industry has been a challenge over the last 20 years but there can be challenges with alternatives, Coloma adds. Potassium chloride is one such ingredient but it leaves a metallic note on the pallet, while the option of using flavour enhancers such as yeast extracts or acids like vinegar and lemon juice "is a more expensive way and, again, not as efficient as simply adding more salt", he explains.
Meanwhile, Vivera, the Dutch business that's emerged as one of the major players in Europe's plant-based meat market, says salt contributes to the texture of a product, so it ideally needs to be present at some level, although not excessively.
CEO Willem van Weede says Vivera aims to have a salt content of 1.53% DV across all its meat-free products by January next year, using flavourings to compensate for any loss of taste. More than half of its range is already below that target. He also points to the same problems as Heura in using potassium chloride as an alternative.
Fat content
Ingredient suppliers are working on reformulation with their clients. Givaudan, a Swiss company making plant-based meat as an ingredient, says it's working with manufacturers to make products healthier by lowering sodium levels by as much as 35% through its Taste Solutions programme, without compromising on taste.
In fats, the company uses encapsulation technology to improve health profiles as it "significantly reduces" fat levels by up to 75% and 30% of the calories.
"Fat encapsulation technology provides a clear opportunity to make plant-based meat-alternatives even more healthy than meat," says Sylvain Jouet, Givaudan's global product manager for substitutes to meat and seafood. "Additionally, we are working on the vitamin content in plant-based products to enhance the nutritional value."
Last year, Heura launched a burger developed with a fat analogue made with extra virgin olive oil, which is high in monounsaturated 'healthy' fats. Also containing pea protein concentrate and vegetable fibre, the company says the burgers have around 64% less fat than a conventional beef patty and 85.6% less saturated fat than beef.
Coloma says the main barrier to overcome in the early days was the perception alternative-meat products would be unpalatable. The next stage was to try and create a "holistic solution" without any of the negatives around saturated fats.
He notes some products on the market have a "huge content of salt", along with oils that are high in saturated fats.
"Since the beginning, we have really been focusing on how we can create an experience in flavour without high contents of salt, and how we can focus on delivering the healthiest fat in order to create what consumers are looking for, which is high amounts of protein per calorie without all the negative effects of the saturated fats.
"There will be more and more efforts to create holistic solutions, that's what we are doing. We are building from taste and, from there, making it as healthy as possible – but also thinking about how we can have a more holistic solution that's not creating another problem. It's solving them all."
Coloma says manufacturers are waking up to the fact they need to improve formulations to meet the challenge of "how we can feed everyone in a healthy and sustainable way".
Moving to clean-label
As well as scrutiny on specific ingredients, the sheer number of ingredients used in some products is also proving a concern to some consumers. Producers need to be more transparent over the ingredients content to help consumers make more informed choices when choosing one of the myriad of plant-based products, Shelley Balanko, a senior vice president at The Hartman Group, explains.
"Share what's in the product and why it's there because, even if something is unfamiliar, if it has a reasonable rationale for being there, and the consumer becomes familiar with what it is and has a deeper understanding, the likelihood of receptivity goes up," Balanko says. "The better strategy is to clean up what you have now, remove the junk, and then have the positives."
Andy Shovel, co-founder of This, says you "can't replicate animal meats with just two or three ingredients – that's the big challenge".
"You can look at our bacon product and say it's got salt in it but not fat – but then you have to compare it to animal-based bacon. I want to make sure people are comparing apples with apples," he says. "Our bacon has a red traffic light but it's less than half of what animal bacon is. And our other products are either green or orange."
This' bacon alternative has just a "trace" of vegetable oil and Shovel says the company is developing a plant-based fat. He also points out the business has gone from using "nature-identical flavours" through additives in its plant-based chicken products to natural flavourings.
"We are constantly trying to refine," Shovel explains. "The manufacturers and the brands know they have a mandate to clean labels as best as they can. There is sufficient incentive in place for brands like us – and the larger brands as well – to get the job done. We are already making good progress."
The issue of meat-free products being over-processed may be over-stretched somewhat depending on the interpretation, given many of the foods we buy today are processed, an appendage that also could be applied to the food we cook at home.
"Some of the concerns that have recently been publicised about these products are often perception-based and can be overcome with a better understanding of how they're made and why particular ingredients are used in them," says Givaudan's Jouet, an opinion shared by Balanko.
"A closer look reveals that what is done at an industrial scale is often very similar to what is done in a home kitchen. If you consider the texturisation process that is necessary to make many of the pleasing meat-alternatives, you'll find it is very similar to the process used for making bread," Jouet says.
Lengthy ingredients lists and unfamiliar components don't necessarily mean certain products are unhealthy, according to Edwin Bark, the head of the UK company Plant & Bean, a co-manufacturer of meat-alternative products formed in 2019.
"It's not necessarily wrong to have the longer ingredient lists because mostly, these ingredients are safe and certified ingredients," Bark tells just-food. "They carry an E number but even ingredients that carry an E number may well be natural ingredients. The consumers do not know this. When they see an E number they think it's chemicals, which is unfortunately not right but the reality is it's all about perception."
Heura's Coloma says consumers, particularly those driven by health and wellness considerations, could be put off by lengthy and unfamiliar ingredients lists. However, he says some fresh meat products also have long content lists, too. "What we are seeing is people buying in this category are super-conscious buyers and super-informed, so they will be striving for better and better products all the time."
Hartman's Balanko says manufacturers risk being left out in the cold if they don't address the concerns and move in tandem with the evolution of the consumer. However, she believes they are largely shifting with the times.
"As the category matures, it will have to change. And that's really what all this boils down to: the consumer is constantly evolving and we need to stay on track with them and evolve at their pace or slightly ahead if you really want to win in the marketplace."
This article originally appeared in the February 2021 issue of just-food's digital magazine.