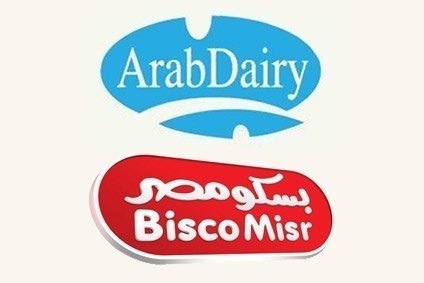 Egypt has been in the M&A spotlight in recent weeks, with Arab Dairy and local snacks group Bisco Misr the subject of interest from international suitors. just-food explores the background of each company and looks at why the likes of Lactalis, Arla, Kellogg and private-equity firm Abraaj are battling it out to buy the businesses.
As political turbulence in Egypt eases, investors are looking more and more interested in Egypt. As well as having a population of 82m, the country is well-placed strategically to allow for exports into other Middle East and African countries. Both the dairy and biscuit sectors in the country are bustling, so it's no surprise the two firms in question are attracting interest from global heavyweights including Lactalis, Arla and Kellogg.
Arab Dairy started out in 1985 as a cheese and cream maker. Today, it is among the top 10 players in Egypt's dairy industry. In 2013 it posted revenues of US$91m, up 6.6% year-on-year.
It's come a long way from where it was when it first started out. In the 1990s its product range included Gruyere, Emmental, Parmesan cheese and La Classe's fresh cream. A year later it launched its triangle cheese ranges Panda and Dairy as well as Panda mozzarella.
In 2003, the firm teamed up with French emmental manufacturer Entremont, which led to Arab Dairy manufacturing cheese for export.
Today, Arab Dairy has an export presence across the Middle East and in Africa.
The firm listed on the Egypt Stock Exchange in 2001. Owners of the business include Saudi Egyptian Investment and Finance, Adham Est Ltd, Baraka for Trade and Investment, Misr Iran Development as well as three independent shareholders.
Egyptian private-equity firm Pioneers Holding, which had a takeover bid of EGP56 per share approved by the financial authorities on Wednesday (26 November), already holds a 25% stake in the business. A spokesperson for Pioneers told just-food it was awaiting Arab Dairy's approval on its offer. He added Pioneers was looking at Arab Dairy as a "long-term investment" and that the "company has very good potential".
But Pioneers is not just the only firm interested in Arab Dairy. Saudi Arabia's Arrow Food Distribution, plus European dairy players Arla Foods and Lactalis, have all submitted bids for the business.
Lianne van den Bos, an analyst at Euromonitor international, explained the interest is stemming from the knowledge the Middle East and African cheese market is set to be "one of the fastest growing in the next five years".
"We're forecasting it to grow 6% in average yearly growth rate," she said.
Arla and Lactalis – in particular, van den Bos says, Lactalis, given its number one position in the Egyptian dairy market – probably have the most to offer and gain through the deal. With Arab Dairy's established distribution network, this is "an excellent opportunity" for the bidders, allowing them to expand their own portfolio, but also look to penetrate other export markets via Egypt.
Lactalis, which has four plants in Egypt, would strengthen its number one position. Arla would stand to become "one of the top five or six players" in the Egyptian dairy sector with a market share of 13-15%.
Arab Dairy's partnership with Entremont has not been its only alliance with an international player. In 2009, Arab Dairy struck a partnership with New Zealand's Fonterra, a deal which saw it manage the franchising, processing and distribution of Anchor throughout Egypt and co-packing Fonterra's processed cheese sold in the GCC.
Over time, Arab Dairy's brands have grown in popularity, and in several main categories its brands ranks among the top four. But van den Bos argues the business has hit a ceiling, which is why it's on the hunt for an investor.
"It's got multiple shareholders. They've reached a level as to how far they can grow on their own and are looking for partners that can help them get to the next step."
Also looking to get to that next step is Egyptian snacks maker Bisco Misr. The company was established in Cairo in 1957 and started out supplying the army and the national schools at the time with a quick energy snack for soldiers and school children. As well as baked goods, it was also a supplier of confectionery.
The company listed on the Egyptian Stock Exchange in 1997. Today, the firm manufactures a range of biscuits, wafers, corn flakes and cakes. Its share of the Egyptian biscuit market is 6.6%.
The firm exports products made at its three facilities in Alexandria and Cairo to more than 15 African countries and has a presence in nearly all the Arab states. It also has a small export presence in the US, Australia and Europe.
Bisco Misr's Cairo plant, where its headquarters reside, was built in 1957. It specialises in the production of energy-boosting date bar Datto, wafer biscuits, cornflakes, baked goods and seasonal confectionery.
Its Alexandria plant was acquired from Arabisco owner George Arabesnsis in 1963. It produces plain, filled, coated and salty biscuits and some seasonal confectioneries. Its third plant, located in Al Seyouf, Alexandria, was built in 1987.
Bisco Misr posted revenues of EGP480.4m (US$67.2m) in 2013, an increase of 14.2% versus 2012.
For some time now the company has been attracting takeover interest. Last summer, Egypt's milk and yoghurt producer Juhayna confirmed it had tabled a bid for Bisco Misr. The bid was subsequently rejected. Mondelez International was also reportedly interested in the business.
In July, Middle East private-equity firm Abraaj confirmed it had submitted a "non-binding expression of interest to shareholders representing a controlling stake" in Bisco Misr.
This was followed by a request for due diligence proceedings from Saudi Arabian food firm, Savola Group, to acquire 51% of the company.
At the end of August, Bisco Misr said Kellogg had made takeover advances at which point Savola pulled out of the race.
"In terms of the size of the company, Bisco Misr is not very big," explains Euromonitor analyst Pinar Hosafci. "But the biscuit category is quite vibrant in Egypt. In terms of impulse foods, Egyptians have a preference for biscuits."
The size of the Egyptian biscuit market at the end of 2013 was recorded at US$956.7m. By 2016, it is expected to be worth US$1.25bn. Hosafci says in CAGR terms, the Egyptian biscuit market is outperforming the global market.
But its bustling nature is proving problematic for Bisco Misr. With players including United Biscuits' new owner Yildiz Holding, Mondelez and Ocean Foods, the market is quite fragmented. Bisco Misr, though growing, has seen slower sales growth than its competitors. Over the last five years, Bisco Misr reported a CAGR of 9%. Ocean Foods comparatively saw growth of 26% and Yildiz Holding 67%.
"Its shareholders dont have the expertise to take the brand forward," asserts Hosafci, adding its ownership is very fragmented with around 10 shareholders who don't have much "expertise in the biscuit market".
"I think that's why they are stuck and not performing as well as they used to, so are looking to take action before they lose market share," she adds.
In the last few weeks, interest in Bisco Misr has intensified with Abraaj and Kellogg tabling rival offers for the business.
Abraaj had initially offered EGP73.91 per share and was subsequently outbid by Kellogg who offered EGP79 per share. Abraaj made a counterbid of EGP79.1 which it raised to EGP80.58 earlier this week.
Kellogg appears to be looking to boost its snacks business in the face of challenges in the cereal sector. It lost out to Yildiz for United Biscuits but, explaining its move for Bisco Misr, told just-food it was aiming for "global snacks leadership".
However, while Hosafci says each firm can offer something different to Bisco Misr, she believes Abraaj is the better option for the business.
"It would use Bisco Misr's vehicle for entry into Egypt and potentially the rest of the Middle East. Kellogg has minimal presence in the region, it doesn't have an established distribution network or the knowledge of the country."
Abraaj, a Middle East firm with knowledge of the region would be "better placed" to take the brand forward, she says.
However, Hosafci warns in order to boost Bisco Misr's growth Abraaj would need to look overseas where the firm has a limited presence. She adds products need to be tailored to make them more appealing to non-Egyptians and to allow the firm to meet international growth ambitions.