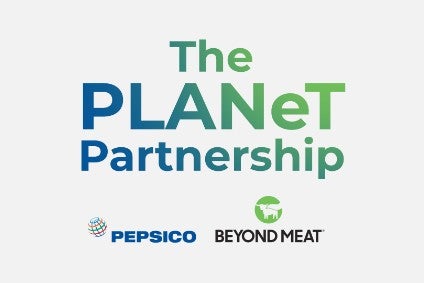 A plant-based snacks and drinks venture between PepsiCo and Beyond Meat – really? 
The unveiling of The Planet Partnership this week was a surprise and analysts are sceptical about what the venture can achieve and the path it might take, not least because the marriage is a strange one for two food companies operating in distinct categories.
Financial services firm Wells Fargo described the news as "a non-event". Asset manager AllianceBernstein asked a rhetorical question and then answered it: "Is the JV between Beyond Meat and PepsiCo likely to have meaningful legs? We don't think so."
That's not to say everyone has the same view but the announcement on Tuesday (26 January) was met with some scepticism because, at face value, the pair have very limited existing synergies, although they claim to have a common purpose – the promotion of health and wellness through plant-based products.
And that's one of the only real benefits Wells Fargo analyst John Baumgartner sees from the tie-up from Beyond Meat's perspective, given the wider meat-free industry is under the spotlight over its perceived health credentials.
"The only thing that PepsiCo may be able to bring Beyond Meat is PepsiCo has done some work with sodium reduction in their ingredients recipes," he tells just-food. "So maybe to some extent, that Beyond Meat has a high sodium content, maybe they can leverage some of that to improve the nutritional panel on the product."
How well do you really know your competitors?
Access the most comprehensive Company Profiles on the market, powered by GlobalData. Save hours of research. Gain competitive edge.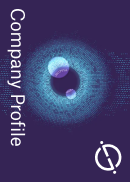 Company Profile – free sample
Thank you!
Your download email will arrive shortly
Not ready to buy yet? Download a free sample
We are confident about the unique quality of our Company Profiles. However, we want you to make the most beneficial decision for your business, so we offer a free sample that you can download by submitting the below form
By GlobalData
Investors, however, were left second-guessing over the details of the new joint venture. Other than the companies said the partnership "will leverage Beyond Meat's leading technology in plant-based protein development and PepsiCo's world-class marketing and commercial capabilities to create and scale new snack and beverage options", many questions were left unanswered.
Most importantly, there was a lack of detail on the role each company will play in the project and the investment split between the two parties. Neither PepsiCo, the Walkers crisps and Frito-Lay brand owner that has been inquisitive in M&A in snacks of late, nor the manufacturer of the Beyond Burger, were willing to share any more information on the types of products and target markets, or even the venture's proposed location.
Time for strategy change?
At the heart of the debate, is why would PepsiCo want to partner in snacks and drinks made with plants when it already has the knowledge, experience and capabilities in that area? After all, chips made with potatoes or corn are in essence, essentially a plant-based snack.
Interestingly, Baumgartner and Cyrille Filott, global strategist for consumer foods at Netherlands-based financial services group Rabobank, suggest the time has come for plant-based meat manufacturers to look at other options.
"All big food companies are looking at the trend [in plant-based] and all are approaching it in different ways. Everyone is looking for ways to position themselves and this is one way to do that, to establish a joint venture," Filott tells just-food.
Filott cites another US meat-free company, Impossible Foods, and its plan to venture beyond meat replacements into dairy and seafood alternatives. And Baumgartner suggests Beyond Meat is approaching limits on what it can achieve in meat-free following its launch in China, Asia and Europe, along with its deals with quick-service restaurants and coffee chains – Subway, Taco Bell and Starbucks being cases in point.
"There's only so much more you can do on the innovation front. You are doing ground beef, patties, meatballs and sausage – you are sort of running into a limit of what you can do with ground beef analogues," Baumgartner points out. "You need more technology to do actual plant-based steaks and T-bones, and that's not really available yet."
Expanding on why he described the deal as a "non-event", he adds: "It's not as though PepsiCo really brings anything incremental to Beyond Meat because it's not as though they are going to increase distribution of the existing Beyond Meat patties.
"Beyond Meat doesn't have any debt, they don't have a cash problem, so it's not as if they need to partner with a larger company to finance growth. So, in the short term, there is really not a lot you can leverage, it seems. Looking out to the future, there's no products that have been developed yet.
"If you want to think about plant-based snacking – I mean theoretically, a potato is a plant. It's not as if the PepsiCo portfolio is lacking plant-based snacks. So maybe a plant-based beef jerky, potentially. But it seems as though the product potential is very limited."
Alexia Howard, an analyst at AllianceBernstein, has her doubts, too. "This would seem to be something of a departure of Beyond Meat's core business, although clearly it remains to be seen exactly which snacks and beverage categories they plan to target," she tells just-food.
Market limits
But Howard points to limits in potential product areas the joint venture might pursue, one, because there are a host of competitors out there in certain plant-based snacks and drinks.
Howard points to meat snacks, a market she says is worth around $3.5bn in measured US retail channels, and around $2.2bn once the retailer mark-up is discounted. She also cites refrigerated snack packs containing cheese, meat, fruit or nuts are a category below $1bn "and already have many incumbent players".
"If you broaden it to veggie chips (less than $1bn) there are plenty of incumbents, so no first-mover advantage in there, and similarly nutritional shakes ($3bn at retail) is highly concentrated and neither seem to play into Beyond Meat's' core strength of replacing meat."
From Filott's perspective, he believes PepsiCo may come up with a "novel line of snacks" through the venture targeted at a new audience focused purely on the plant-based credentials. "I'm wondering if there will be something around the messaging," he says.
Filott explains his thinking. "PepsiCo, I assume, like any other big food company, has been looking at these plant-based trends and of course they already have some plant-based products, especially on the snacking side. In my view, I can imagine that they fell behind and as a result they were looking for someone that can help them go further into this category."
He continues: "Beyond Meat, they bring technology, they bring sourcing and they bring understanding, in this case plant-based meat products. But it is also possible that PepsiCo would come in with a dairy alternative, I wouldn't rule that out."
But Baumgartner is also sceptical about what PepsiCo can achieve from the venture, especially in plant-based drinks, noting how the launch of Quaker oat milk in the US "didn't really sell very well at all".
And it will be a challenge given established food names like Danone already have a "strong" US presence in the category, along with specialists such as Oatly with its oat-based drinks, and Ripple Foods, an alternative-protein and dairy-free business.
"Even if Beyond Meat was doing plant-based beverages, you could argue, well OK, maybe there's some sort of entrance there. But I have a hard time imagining you can extend the Beyond Meat brand into plant-based beverages," Baumgartner argues.
Why not M&A?
Understandably, Baumgartner questions PepsiCo's rationale when many start-ups out there in plant-based snacks and beverages are potential M&A targets – and particularly when the Doritos brand owner has the avenues to identify and make acquisitions with its North America Greenhouse Accelerator incubator programme for fledgling businesses, as well as its Ventures Group capital fund.
PepsiCo has done some deals in and around the area in recent years – a minority stake in dairy-free beverages maker Rude Health in the UK, and in New York-based BFY Brands, which has veggie and protein crisps in its portfolio.
Writing this week, Baumgartner says PepsiCo is "coming off about $10bn in M&A (2018-2020), and plenty of integration still needed. We see it [the joint venture] as financially irrelevant for PepsiCo for a while, but shows intellectual curiosity (and willingness to put it to work). That could play out well for PepsiCo over [the] much longer term".
Filott, however, notes many acquisition valuations these days are based on sales multiples rather than EBITDA, so "it makes a lot of sense to try and figure out whether minority investments or joint ventures are the way forward".
Beyond Meat's shares rallied on Tuesday in the wake of the announcement, closing 18% higher on the day at $186.83, although market watchers said much of the move was down to investors covering massive short positions, put at 38% of the company's stock by Baumgartner. In contrast, PepsiCo's shares ended the day up 1.2% at $141.80.
The disparity behind those share gains is reflective of the interest in Beyond Meat, which has seen its shares reach new heights since the May 2019 IPO launch, when the stock started trading at $25. However, while the company's revenues have been fairly consistent, albeit volatile, the business has struggled to maintain profits – like the latest third-quarter numbers, which turned in a loss of $19.3m through 26 September versus a positive $4.1m a year earlier.
And the meat-free market is expected to become more challenging, with Beyond Meat's revenues (Q3 $94.4m, up 2.7% versus Q2's $113.3m) likely to come under pressure as it seeks to reduce prices to better compete with animal-derived proteins, and with Impossible Foods taking the same route. Investors have also expressed concern about fast-food chain McDonald's developing its own meat-free burger – McPlant – a product Beyond Meat insists was "co-created".
Howard at AllianceBernstein chips in: "Beyond Meat has announced a number of new relationships in recent months that have boosted investor interest, but the fact remains that the near-term outlook looks daunting as Impossible Foods becomes more price competitive in both the retail and foodservice channels.
"And while this will be managed as a joint venture, we can't help but wonder whether this will be a distraction from the company's core business of replacing animal meats."
With the dust now settled somewhat, the share prices in both companies have since retreated from Tuesday's close, with a 4% pullback in Beyond Meat's stock and 1.8% in PepsiCo's. That's perhaps indicative of where eyes are focused on this joint venture. A more telling picture will undoubtedly emerge once precise details are forthcoming. The question is, how long?