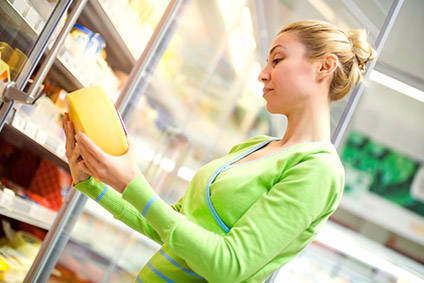 Tim Eales, director of strategic insight at IRI, dips into the analyst firm's latest data on FMCG private label in western Europe and looks at how own-label is faring against national brands in the region.
In 2015, the market share by value of private-label products fell by 0.6 points to 38.3% compared to the previous year. Private-label unit market share also dropped, by 0.5 points to 47.4%. This downward trend has continued from 2014 and highlights the challenging conditions retailers and private-label manufacturers across Western economies continue to face.
The reason for private label's share decrease varies by country but how consumers perceive the quality of own label versus brands is a central factor, especially with consumers across all markets still cautious when it comes to parting with their cash. They look for value for money and are as focused on quality as ever. This shopper behaviour, combined with the popularity of national brands, trade promotion discounts and a closing price gap, is all contributing to the pressure on private label.
In Spain, national brands grew their value sales more in 2015 than private label. This is partly due to the mindset of consumers in Spain, as many shoppers perceive national brands to be higher-quality products, purchasing branded items even if it means that they spend a bit more.
Similarly, shoppers in Germany tend to be accepting of higher prices for higher quality goods, from both national brands and premium private-label products, in an extremely price sensitive market where discount formats dominate. As a result, there has been slightly more support for branded goods where the assortment of brands has grown by 5% compared to 3.2% growth for private label goods since 2013. Nevertheless, despite a decline in private-label sales in 2015, own label remains in a solid position in Germany, with a value market share and a unit market share of 38.4% and 50.9% respectively.
For retailers and private-label manufacturers in France, 2015 was a difficult year. All categories struggled from 2014 to 2015, although while national brands grew by 12.8% in value, private label only saw a value increase of 1.5%.
Across the English Channel in the UK, it eas a slightly different story. The value share of private label in the total market, including all grocery retailers, was up year-on-year by 0.4 value share points. However, when we look at the UK supermarket sector alone, supermarket private-label ranges are losing sales to discounters such as Aldi and Lidl.
Another contributing factor to consider is private label's share of all promoted volume. It fell two percentage points to 18.6% in 2015 and the percentage of private-label volumes on promotion has dropped by 1.7 points to 13.4%. National brands, meanwhile, remain highly promoted.
We see this especially in the UK, where national brands are putting pressure on private label with twice as much trade promotion and double the discount level, allowing UK shoppers to buy perceived higher quality branded products at a discount. But there could be long-term risks of this heavy promotional strategy. Outside of promotional periods, brands need to ensure they have done enough to make sure that consumers continue to choose them over lower priced, and in many cases, similar quality products.
The outlook for private label is more positive in Italy. Investment in more premium-price, private-label lines (by product and by category) has paid off with a 5.4% growth for the premium sector in 2015. The rise in popularity of premium private-label ranges is a trend we've been seeing for a while, with premium private-label sales up by 2.8% year-on-year in France, as well as increases in both UK and the Netherlands.
Private label is under pressure for the moment showing growth through premium ranges. National brands need to ensure that they are doing enough to maintain and grow customer loyalty as retailers focus on their own brands and private label to win back some of the share they have lost.