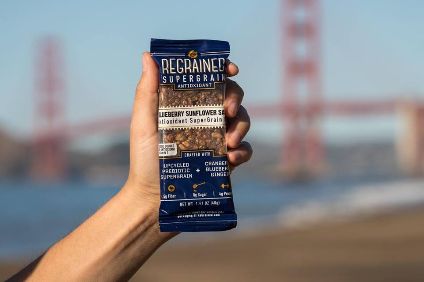 Food waste has grabbed the attention of governments, environmental activists, everyday citizens and food industry executives worldwide, with an increasing realisation it's an issue that must be addressed.
Roughly one third of the food produced globally for human consumption every year (approximately 1.3 billion tons) goes to waste between the farm, the food supply chain and the home, according to the Food and Agricultural Organization of the United Nations.Wasted food amounts to US$680bn in industrialized countries and $310bn in developing countries.
For food and drinks companies, reducing waste at the processing and overall supply chain levels is a no-brainer – it can save a business money and it's good corporate citizenship to do so.
Unfortunately, though, it's a very limited way for individual companies and for the sector as a whole to tackle what is a huge problem that's central to the industry.
Even though the majority of food waste comes from individual homes, consumers in the main want food companies, aligning with grocery retailers, to reduce the amount of food they waste through their supply chains.
Daniel Kurzrock, co-founder and CEO of San Francisco-based ReGrained, believes he has a way for the food industry to address the problem of food waste and even make money doing it.
Kurzrock told just-food at the 23 May FoodInno Conference at Stanford University ReGrained is expanding its efforts to be the global platform for edible upcycling, the process of taking byproducts from food and drink processing and turning them into consumable products and has a particular interest in working with major food and beverage companies as a partner.
ReGrained produces and markets a line of snack bars made from the spent grain that's a byproduct of brewing beer. The company takes the spent grain from partner breweries and upcycles it into the snack bars. It's also launching a line of savory snack chips and puffs under the ReGrained brand, made from spent grain.
Kurzrock says ReGrained's mission to be a major CPG company hasn't changed. But what he said is exciting him and his team in a big way is the potential to play a role in solving the food waste problem in a macro way as an upcycling platform for the world.
"Edible upcycling offers a triple bottom line for food and beverage companies," Kurzrock says. "It can help people, the planet and company profits."
In addition to its branded food business, ReGrained produces a high-protein, high-fiber flour called SuperGrain+ from brewery spent grain waste. The flour can be used to produce snack foods, breads, cookies, crackers, pastas and other products.
"There are numerous ways to use it; it's surprisingly functional," Kurzrock says.
ReGrained is working with global food companies Barilla and Griffith Foods, both investors in the start-up, on product development, Kurzrock said. He also reveals ReGrained has recently inked a partnership with a big global beer company that will be announced soon.
ReGrained is part of a growing movement around the concept of edible upcycling. Another start-up, Bellevue, Washington-based Coffee Cherry Co., is taking the coffee cherry, a part of the plant not used in coffee production and therefore wasted, and upcycling it into a flour.
Coffee cherries are a fruit composed mostly of skin and pulp that protects the coffee beans inside. When the beans are taken out, the fruit is traditionally discarded. They take a long time to decompose because of their high fiber content, according to Carole Widmayer, senior vice-president of marketing for Coffee Cherry Co.
The coffee cherries are dried and milled into flour, turning waste into a functional gluten-free food ingredient that can be used to produce cookies, crackers, cakes, cereal, pasta products and more.
Like ReGrained, Coffee Cherry Co. is taking a macro view of reducing food waste through edible upcycling.
"If we look at the economy, society and environment, they are not separate silos," Widmayer said. "They are fully integrated. If any one of these is off, the others fail too."
Similar to Coffee Cherry Co., Vancouver B.C-based Wize Monkey is thinking outside the bean. It's taking another waste product from coffee plants, the leaves, and upcycling them into its Coffee Leaf Tea.
Gabanna Foods in the Netherlands is making pasta from green bananas that often aren't deemed suitable for the fresh market.
Another startup, Los Angeles, California-based Pulp Pantry is turning thousands of pounds of fruit juice pulp it reclaims from commercial juice makers into "grain-free" granola.
In his presentation at the Stanford FoodInno Conference, ReGrained's Kurzrock offered a solid business case for companies interested in partnering with the company on edible upcycling, by discussing how whey, a byproduct of producing dairy products like cheese, has gone from being a part of the food waste problem not long ago to being a valuable food and drink product today.
Whey is used in a myriad of food and beverage products including energy drinks, smoothies, infant formula, ice cream and confectionery. Whey protein in a powdered form is also a popular supplemental nutrition product.
In an interview following the conference, Kurzrock says he believes ReGrained SuperGrain+ along with Coffee Cherry Co.'s coffee flour have the potential to be the new whey due to their ability to turn waste into new products and new sales for food and drink companies.
"Waste equals conserving resources plus opportunity and money"
"Waste equals conserving resources plus opportunity and money," Kurzrock says, in offering a formula for upcycling.
"One of the most effective and authentic ways food companies can make an impact on food waste is through the supply chain," Kurzrock says. "But it's generally not cost-effective, particularly for large food companies, to create their own upcycling infrastructure. That's where we can help them as a global, edible upcycling platform."
Looking at food waste as a business opportunity offers a new and beneficial paradigm for food companies.
A new study from Future Market Insights found upcycled food waste is a booming business worth a potential $46.7bn and has an expected CAGR of 5% for the next 10 years.
The study identifies the beverage industry in North America and Europe as poised to see the most lucrative growth from upcycling rejected fruits deemed unsuitable for retail sale, parts of plants currently not used (coffee cherries and leaves, for example) and byproducts (think spent grain) from food and drink processing.
The bakery segment has the most potential to take advantage of food waste from an upcycling perspective, according to the study, as it looks to utilize nutritious (ReGrained SuperGrain) and gluten-free (Coffee Flour) flours from alternative sources that are also cost effective.
Food waste is also part of the sustainability equation, which is becoming an increasingly important issue with consumers – and which recent research from New York University and IRI has demonstrated can be profitable for packaged food and drink companies.
Alsip, Illinois-based Griffith Foods, a global developer and manufacturer of food ingredients, believes edible upcycling offers significant business opportunity.
The company is an investor in ReGrained, leading a $2.5m financing round along with Italy's Barilla in late 2018, and is working with the company on a variety of innovations involving its upcycled Supergrain+.
"The strategic partnership between Griffith Foods and ReGrained offers an opportunity to work together and find new ways to nourish the world," Brian Griffith, executive chairman of Griffith Foods said. "The world's population is estimated to reach almost ten billion by 2050. It is imperative for food companies to create innovative solutions that safely and sustainably feed our growing communities."
Two other food and beverage companies that are dipping their corporate toes into edible upcycling are Anheuser-Busch InBev and Tyson Foods. Beer giant AB InBev is funding a startup, Canvas Foods, which is using spent grain to produce barley milk beverages. Meat behemoth Tyson is using spent grain from another beer major, Molson Coors. Tyson combines it with vegetable puree and pulp from juicing processors and the chicken trim from its processing operations to make a snack called Yappah.
Food waste reduction is increasingly appearing on the shortlist of consumer concerns globally. Upcycling offers the promise of helping reduce waste while at the same time creating a new revenue source for food and drinks companies.
"The business case for edible upcycling has never been stronger than it is now, nor the opportunity more ripe," Kurzock argues, adding he believes "early adopters in the industry" will bear the most fruit.
just-food columnist Victor Martino is a California-based strategic marketing and business development consultant, analyst, entrepreneur and writer, specialising in the food and grocery industry. He is available for consultation at: victormartino415@gmail.com and www.twitter.com/nsfoodsmemo.