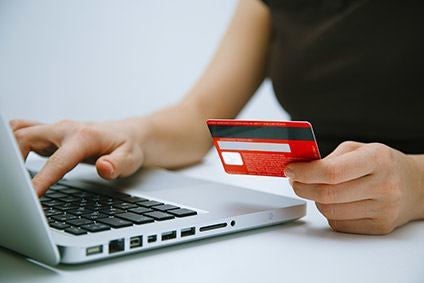 Online shopping, apps, mobile proliferation and delivery services are transforming how consumers shop. In grocery, the changes sparked by e-commerce have been evolutionary rather than revolutionary. Nevertheless, across developed and developing markets, the growth in e-commerce outpaces bricks-and-mortar retail. In the latest instalment of our management briefing on what to watch in 2016, we take a look at the prospects for online grocery. What markets and categories will offer food makers the greatest growth potential in e-commerce over the coming year?
The challenges of selling food via online channels means grocery e-commerce is a relatively underdeveloped retail channel globally. It still only represents a small proportion of grocery spending across a majority of markets. However, it is nevertheless an area that will offer considerable growth potential for food manufacturers moving into 2016 and beyond.
In developed markets, such as the UK, France or the US, online grocery sales are a bright growth spot in an otherwise stagnant environment. Meanwhile, in emerging markets, the rise in internet access and increased smart phone penetration, coupled with ongoing urbanisation trends, is supporting expansion. Across all markets, what is really driving growth in grocery e-commerce is the consumer and increased expectations for convenience and accessibility.
As grocery retailers and manufacturers scramble to tap into this demand, we have seen a proliferation of e-commerce formats and delivery mechanisms. Traditional retailers, recognising today's shoppers are multi-channel shoppers, are working to integrate their physical, online and mobile shopping offer.
Meanwhile, competition is rising from marketplace models, with the likes of Amazon and Alibaba expanding their reach in grocery. In countries where groceries are still primarily sold through traditional retail channels, marketplace models have the upper hand and are staking an early claim on the wallet of online shoppers.
Disruptive start-ups are also beginning to make a mark, with the likes of Jet.com in the US making strides via its membership model that undercuts Amazon on price. Likewise, Boxed Wholesale, a New York-based online bulk grocer, has been making waves in the US. Boxed Wholesale offers free delivery on orders of bulk grocery items worth more than $50 ordered through the company's smartphone app. Unlike Amazon, it does not charge an annual membership fee and the company's model taps into the popular warehouse channel – which is dominated by the likes of CostCo and Sam's Club, which do not operate online. The firm has been linked to a rumoured tie-up with Chinese giant Alibaba.
In order to capture theh growth in grocery e-commerce, food manufacturers will need to continue developing relationships with existing customers in 2016 while keeping a weather eye on rapidly expanding new distribution models.
The development of e-commerce models has seen an evolution in the way retailers and manufacturers interact when targeting consumers online. A more collaborative approach – such as the tie-up between Alibaba and Unilever in China last year – is becoming more commonplace. With the mutual benefits of data sharing and co-operation in areas such as supply chain management and distribution becoming increasingly evident, online grocers and food makers are likely to expand such relationships over the coming year.
While online is a growing channel for grocery manufacturers, growth is not uniform across categories. Dunnhumby's Julian Highley points to the "experiential" nature of grocery shopping – particularly when it comes to fresh items. "There are some consistent characteristics for categories that are growing the fastest," he notes. Products that are difficult to transport – such as bulky or frozen items; products that are homogenous and predictable – like a box of cereal versus a cut of meat where there is room for variance; and pantry staples with a known consumption rate are proving popular, he notes.
As food makers look to grow their businesses online in 2016, companies could be wise to focus on products that meet at lest some of these criteria. International food makers may also do well to concentrate their efforts to expand their e-commerce operations in the larger, more promising markets, Highley suggests. "I would look at this in absolute currency growth as a lot of countries are showing high percentage growth but off a tiny base. The countries we see with the largest growth in real money terms are the UK, France, China, Japan, the United States… In the majority of cases these are countries that have had online grocery the longest."
China
Online grocery sales in China totalled US$41bn 2015 and this figure is expected to rise to $178bn in 2020 – IGD
China is the world's largest market for grocery e-commerce and – as more and more consumers switch to online channels – the gap between its market and the value of the other large global grocery e-commerce markets is widening.
Expansion is being driven by an increase in the number of consumers with internet access, either via broadband or mobile devices. "E-commerce adoption in China is growing on a daily basis with an ever increasing number of smartphones – 518m and counting – but the market is fragmented in FMCG with a large number of local brands," Anson Bailey, principal of business development at KPMG, says.
China's e-tail industry is dominated by the marketplace giants owned by Alibaba, with sites such as Tmall and Taobao holding leading positions. But while the bulk of online sales are concentrated in China's virtual marketplaces there are also a growing number of other e-commerce models fighting for a slice of the pie.
Vertical e-commerce websites are web-only brands that have vertically integrated the retail value chain. By eliminating bricks-and mortar stores from the supply chain, these companies bring products directly to consumers often offering lower prices. One of the largest vertical e-tailers is SF Best, the online grocery arm of China's largest private delivery services firm SF Express.
Physical retailers are also growing their online offerings in China. For instance, Yhd.com, an e-tailer owned by US retailer Wal-Mart, is utilising a physical retail networks by offering consumers the option of same-day collection on orders. Meanwhile, Sun Art Retail Ltd plans to use its more than 300 bricks-and-mortar RT Mart stores and its extensive distribution network to fuel the growth of its online shopping affiliate Feiniu.com.
The UK
Valued at $15bn in 2015, UK online grocery sales are expected to rise in value to $28bn by 2020 – IGD
E-commerce, alongside the discount sector, is one of the only channels showing growth in the UK's deflationary grocery market.
According to research from IGD, about three in ten Britons buy groceries online. Online sales are being driven by demand from time-poor shoppers and retailers – the primary e-commerce players in the country – are responding with innovation that aims to make online shopping ever more convenient.
Delivery charges have proven something of a barrier to growth in UK e-commerce. However, a rise in the number of click and collect pick up points, many of which now operate on a 24-hour basis, has helped circumvent this stumbling block. The country's largest supermarkets, keen to carve out sales growth in a declining sector, are also working to lower the cost of doorstep delivery for shoppers by offering cheaper delivery slots.
Amazon is also investing in the UK. Last month, Christoper North, the head of Amazon's business in the UK, said the online giant plans to expand its Pantry service in the country this year. Amazon Pantry was launched in the UK in November, offering a range of 4,000 items. "We are really happy with the early numbers," North told The Guardian. "In the new year we are going to be adding a lot more products."
Japan
Online grocery sales totalled $12bn in 2015 and are set to increase to $22bn by 2020 – IGD
Unlike many other e-commerce markets, which are often fuelled by digital natives and family shoppers, seniors account for the bulk of Japan's online grocery sales, research from McKinsey and Co. suggests. The growth of online grocery shopping will therefore be supported two key demographic trends: the country's ageing population and an increasing number of women entering the workplace.
Expansion of the country's online grocery market is also being supported by "the increasing number of online grocery providers offering ever wider geographic coverage", McKinsey notes.
Many of the country's large supermarkets have well-developed online offerings, including Ito-Yokado and Seiyu. Marketplaces also have a significant presence in the sector, and Japanese e-mall Rakuten dominates the sector.
Rakuten differentiates itself from many other online retailers by providing a more 'experiential' shopping experience. The company gives merchants who sell through its portal the ability to design their own pages with more space to communicate their 'story' and interact directly with consumers. This provides food manufacturers with an opportunity to address Japanese consumers who are seeking out premium food products with provenance and authenticity.
The US
Online grocery sales totalled $7bn in 2015 and are forecast to rise to $18bn by 2020 – IGD
According to data from IBISWord, online grocery sales in the US rose by around 17% in 2015 and this pace looks set to keep up throughout 2016. As elsewhere, growth is being fuelled by increased mobile penetration. Falling unemployment has encouraged trial among more affluent but time-poor consumers.
Retailers are responding by ramping up their online presence, with the likes of Wal-Mart and Amazon going toe-to-toe to capitalise on online sales.
Online retailing in the US represents an important opportunity for centre-store categories that are otherwise losing share to fresh products and smaller brands. According to food retail consultants Willard Bishop, the big brands of top-tier CPG makers are winning share online. This means growth online affords legacy brand manufacturers with an opportunity to reverse their declining fortunes.
Paul Weitzel, managing partner at Willard Bishop, elaborates: "Overall, centre-store food and non-food categories are doing very well online; however, the different fulfilment models cause category performance to vary significantly…. Campbell Soup Co. ConAgra Foods, Kellogg, Kimberly-Clark and Mondelez International represent the top five manufacturers capturing a disproportionate share of online sales."
France
Online sales are forecast to grow to $16bn in France by 2020, up from $9bn in 2015 – IGD
The size of France, coupled with the price-sensitive nature of French consumers who resist delivery charges, mean the country's e-grocery market is dominated by the click and collect model, called Drive in the country.
Traditional players dominate the French grocery e-commerce market, with the likes of Casino and Auchan holding leading positions. Unlike many other European markets, strategic buying alliances – such as that between Casino and Intermarche or Auchan and Systeme U – have enabled French supermarkets to withstand the threat from he discounters Aldi and Lidl by offering cheaper private-label products. As these large supermarkets seek out growth they have focused on developing their online sales.
Recent years have seen retailers expand rapidly their networks of Drive collection points and today France has more pick-up points than hypermarkets. Increased convenience has broadened the appeal of online grocery shopping to French consumers and the growth prospects for 2016 in this market look strong.