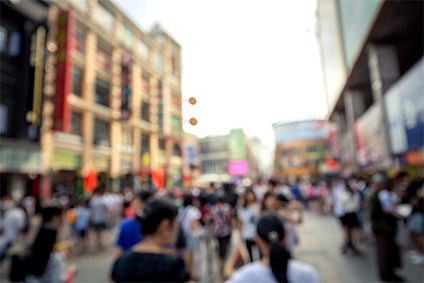 In the second of a two-part feature, Hannah Abdulla looks at two more members of the BRIC quartet and explores what India and China hold in store for the packaged food industry over 2016
India
India has been tipped as the brightest of the BRICs for 2016. Its economy is quickly getting back in shape following the Modi government's plans to cut the fiscal deficit, lower subsidies, invest in infrastructure and introduce a goods and service tax.
Kaushik Madhavan, a partner at AT Kearney in India, says actions taken by the Indian government have resulted in the fiscal deficit and current account deficit coming down. Overall, the economy is clocking over 7% growth in GDP terms.
"Pretty much all the parameters make India the lone bright light in an otherwise reasonably sombre situation," Madhavan says, reflecting on the performance of the other BRIC markets.
However, how India's economic improvement translates into consumer confidence is not straight forward, argues Amnish Aggarwal, SVP of research at stockbroker Prabhudas Lilladher. Aggarwal says Indian consumers are "optimistic" but insists that does not necessarily mean retailers are "jam-packed". Recently, higher food prices – possibly a result of poor monsoon seasons says Aggarwal – have led to inflation rising across the country. In November, retail inflation hit a 14-month high.
Madhavan says in packaged foods, while most FMCG firms are continuing to see volume growth, the rate of growth has slowed. India's GDP growth is not as strong as it was at the turn of the decade. In 2010, India's GDP rose by more than 10%.
"I'm not sure if packaged food firms are happy with this current rate of growth," Madhavan says. "Consumer confidence is positive but its not translated into rapid growth in consumption. With packaged food, it's really been a mixed bag. Growth has been lukewarm."
Look out for:
Urban India is becoming saturated
India's major cities have everything by way of food categories. But in many of those categories – biscuits for example – capturing growth can be quite tough due to the number of players already in them. India's biscuit market is more or less controlled by three local players: ITC, Parle Products and Britannia Industries.
"Packaged food manufacturers are struggling to grow in the urban areas. Some categories like biscuits are quite consolidated, and it is hard to displace key players," says Aggarwal.
Distribution challenges in rural India
When analysing the potential for sales growth, rural India still holds the most promise for packaged food manufacturers but a challenge is actually getting into the smaller towns and villages.
Aggarwal, however, believes packaged food groups are making inroads. Companies are becoming increasingly aware of the distribution challenges and are slowly working round them," he says.
Where previously, manufacturers may have struggled with directly accessing consumers, going through agents or very small village stores to stock their products, they have repositioned to get more of their workforce into these smaller villages and towns, and that is having a direct impact on the quality and range of products they sell in those areas, he adds.
Look forward to:
A premium opportunity in urban India
Consumers in urban areas are seemingly tired of seeing categories overflowing with value products and are looking for something different.
"The trick is to launch new products into the country that could gain sizeable market share. Entering existing categories and trying to gain market share from some of the larger players will not be easy task. In chocolate confectionery, the entry of Ferrero's Ferrero Rocher, [Mondelez International's] Toblerone – all international brands – have played an important role in making the category more premium and giving better quality to consumers. The successful products have to be different and add value to consumers," Aggarwal says.
Madhavan agrees, adding across most food categories, there has been a "generic slowdown". However, he adds: "What we have seen is a premiumisation trend in India. Premium products are less penetrated and grow faster."
Long-term growth potential returns
Looking ahead, there is optimism about India's prospects. "We continue to see interest in India. Some of the actions around [the] ease of doing business in India are steps in the right direction to enhance its attractiveness as an investment destination…validation that from a growth promise point of view – as well as improving business climate – India is headed in the right direction," Madhavan says.
With growing having eased in some packaged food categories, Madhavan warns manufacturers may need to be "more calibrated in planning for capacity".
Nevertheless, he adds: "Pretty much everyone is clear it is a growth story; long term potential is intact, there is a need for expanding consumption in almost all categories which will need capacity to cater to that demand."
China
Assessing the landscape for food manufacturers in China in 2016 is probably one of the toughest questions to answer. In 2015, many food manufacturers witnessed a continued slowdown in consumption. Take Nestle, for example, which in October following its third quarter results, said a return to growth from the market had been much slower than expected. Hershey has had problems, cutting its forecast for group sales in 2015 four times this year, with China a significant factor. In August, Hershey booked an impairment charge on its Chinese unit Shanghai Golden Monkey.
Unfortunately, 2016 doesn't promise a sharp return to growth for the packaged food industry.
"Overall, consumers are wary of the slowdown in the economy and are observing things like slowdown in housing prices and things that happen to the stock market even if it doesn't directly impact them," says Torsten Stocker, a Hong Kong based-partner and head of AT Kearney's consumer goods practice.
China's economy is not growing at the rates seen in recent years, with problems ranging from high debt levels in the economy to rising labour costs. However, economists forecast GDP will rise by around 6% in 2016, still higher than that expected in most countries.
Looking further ahead, Katherine Song, an analyst for Rabobank's China office, believes the country can be attractive for packaged food companies.
"In the medium to long term, the ongoing urbanisation, the rise of the middle class, the millennials who have been the powerful consumers, and the expected increase of household income, will continue to drive the growth of food consumption," Song says.
Look out for
The luxury challenge
Discretionary food products will still be challenged: Despite a growing middle class, one that has access to and can afford products like confectionery and snacks on a regular basis, the purchasing of them is just not as habitual as it is in some more developed markets, argues AT Kearney's Stocker.
"There was maybe an initial enthusiasm," he says, referring to those luxury items that launched prior to 2010 when China's annual economic growth was averaging around 10%. "Maybe that's slowed a little bit. There hasn't been that shift to consumers that consume [confectionery and snacks] on a regular basis in a way we are used to in the west – where they have a ice cream or chocolate or cookie craving. That ultimately keeps the volumes up and allows you to launch the products because a lot of consumers are more open to them, I don't think the shift to that type of market dynamic has happened – it might happen eventually but it has not happened yet".
Distribution and infrastructure challenges
The sheer size of China can create real complexities for international manufacturers looking to enter the market or expand their presence. Through 2016 packaged food players will continue to be challenged by infrastructure and distribution – particularly when it comes to penetrating inner city areas. But that is something that "won't get fixed overnight" asserts Stocker, adding it is more of a three- to five-year challenge.
It is improving, argues Song. With a growing focus from FMCG firms to reposition sales and marketing resources to target more rural areas, the smaller cities and towns are starting to show promise.
"The consumption of FMCG in first- and second-tier cities has slowed down significantly. In 2014, the CAGR of retail markets in first- and second-tier cities was only 2%, while the CAGR of small and medium cities (third-, fourth-, fifth-tier cities) reached 7.7%," says Song. "By comparing urban food consumption with rural consumption, we see that the rural growth has outpaced the urban growth, and the rural consumption has a great potential."
Look forward to
Continued opportunity in dairy
With an ongoing focus on food safety and a perception among Chinese consumers that non-domestic dairy products are of a higher quality, internationally-manufactured dairy and dairy products will continue to see growth over the next year.
Despite a slowdown of dairy consumption in recent years, Song says there is a growing demand for more "premium" dairy products including imported cheeses and milk.
Food safety focus
China has witnessed a number of safety scares in the country over the last few years. In 2008 a melamine scandal saw contaminated infant formula result in the deaths of six babies and sicken 300,000 more. More recently, a cooking oil scandal involving the country's Taiwanese restaurants, bakeries and food processors, saw Hong Kong and Chinese authorities initiate a wide-scale recall.
Food safety has never been more of a priority in China.
"Consumers everywhere will care about their food being safe but it's more top of mind for Chinese consumers. Consumers want to know who makes their food, where it comes from. It is not the same for all consumers – the level they want to know this detail varies – but it has definitely become more important," says Stocker.
This is of a significant benefit to western food manufacturers as Chinese consumers perceive their products to have stricter quality control. Last month, Athlos Research analyst Jonathan Feeney told just-food any local food scandals will get larger in China with people urbanising more quickly, ahead of improvements in cold chain, food safety standards and employee hygiene, and so this trust of western food products will grow.