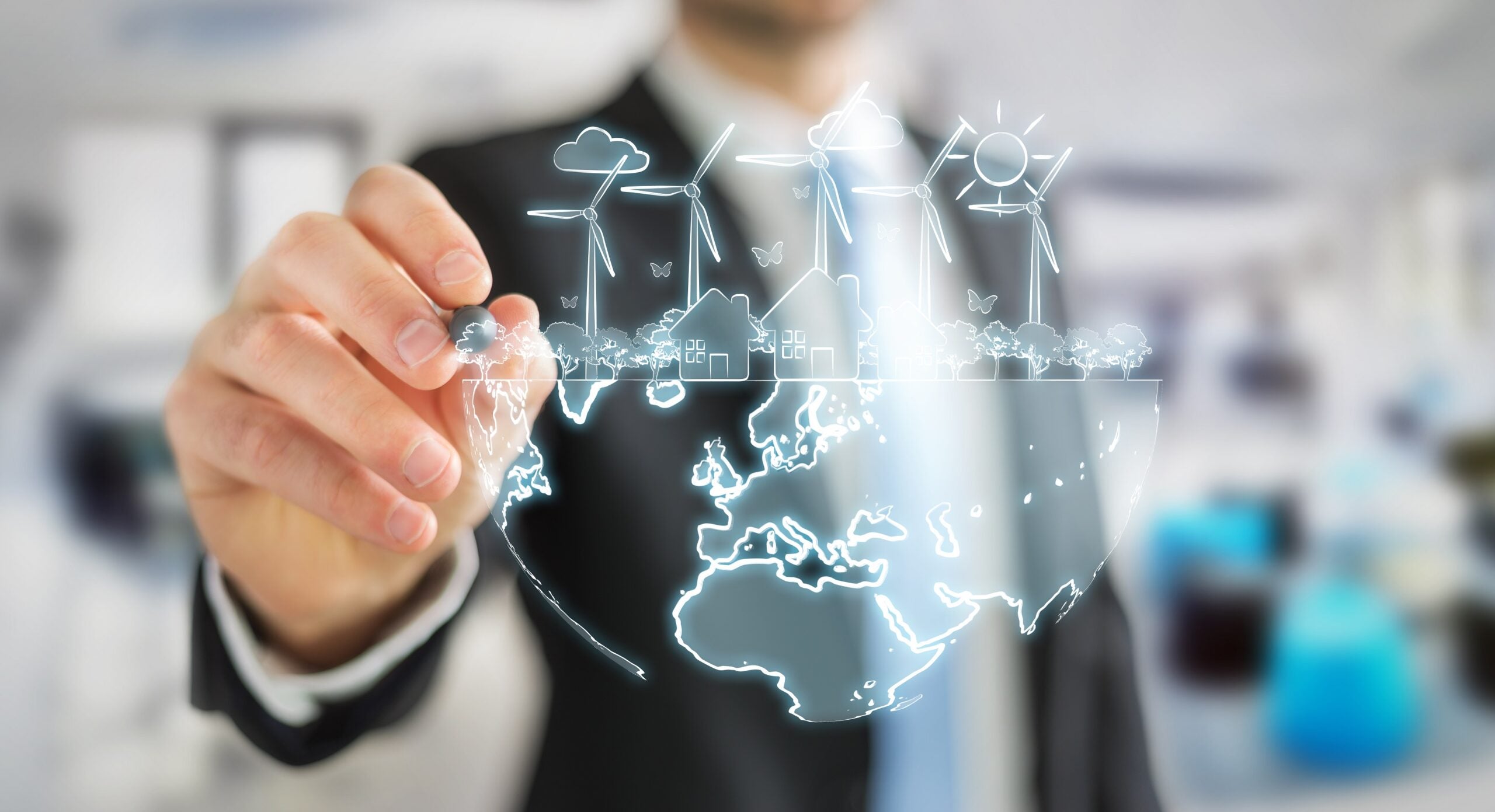 In this guide, you will see food manufacturers linking their net zero targets to three areas of emissions – Scopes 1, 2 and 3.
Under the internationally-recognised Greenhouse Gas Protocol, an organisation's emissions are split into three 'scopes'. Scope 1 covers direct emissions from owned or controlled sources. A second, Scope 2, covers indirect emissions from the generation of the electricity, steam, heating and cooling bought and consumed by a reporting organisation. Scope 3 includes all other indirect emissions that occur in a company's value chain.
You will also see companies referring to science-based targets. In 2018, the Intergovernmental Panel on Climate Change (IPCC) warned global warming must not exceed 1.5 degrees Celsius above pre-industrial temperatures to avoid the most catastrophic impacts of climate change.
Science-based targets show companies how much and how quickly they need to reduce their GHG emissions to prevent the worst impacts of climate change.
Some companies have had their targets approved by the Science Based Targets Initiative (SBTi).
The 1.5°C degrees warning was also made a legally-binding international treaty in the Paris Agreement in 2015, which came into force in November 2016.
How well do you really know your competitors?
Access the most comprehensive Company Profiles on the market, powered by GlobalData. Save hours of research. Gain competitive edge.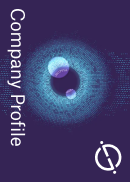 Company Profile – free sample
Thank you!
Your download email will arrive shortly
Not ready to buy yet? Download a free sample
We are confident about the unique quality of our Company Profiles. However, we want you to make the most beneficial decision for your business, so we offer a free sample that you can download by submitting the below form
By GlobalData
Nestlé
The world's biggest food manufacturer detailed its net-zero plans in December 2020, a year after making the commitment to be greenhouse gas emissions-free by 2050.
Nestlé caught the eye with the announcement of what amounted to be among the largest financial commitments – if not the largest – to go net-zero by a major FMCG group so far.
The Maggi soups and Sweet Earth veggie foods maker set out a "detailed, time-bound plan" to get there.
CEO Mark Schneider described it as a "moral obligation, a moral commitment here to make good on preserving the planet we all live on and, at the same time, it's about staying relevant to the consumer".
It wants to reduce emissions by 20% by 2025, from its baseline of 2018, and then 50% by 2030. (The company says it emitted 92 million tonnes of greenhouse gas emissions in 2018, which will be the baseline for measuring progress). Nestlé has had its emissions reduction targets approved by the SBTi.
Over a five-year period, Nestlé said it planned to spend CHF3.2bn (US$3.59bn at the prevailing exchange rate) on a series of measures, including efforts to "advance" regenerative agriculture among its suppliers and a move to 100% renewable electricity by 2025.
Schneider said Nestlé had taken its "ambition" and broken it down "into concrete actionable steps", with the company set to provide "full transparency on milestones".
Nestlé said since 2014 the reduction of greenhouse gases across its value chain is equivalent to taking 1.2 million cars off the road.
The group's bid to get to net zero covers three main areas – regenerative agriculture, the company's own operations and its product portfolio.
By 2030, the Lean Cuisine ready-meals owner wants to source some 14m tons of its ingredients through regenerative agriculture. Within Nestlé's operations, the company is aiming for its 800 sites to move to only using renewable electricity within the next five years. Other moves include switching to lower-emission vehicles and cutting business travel.
In September 2021, Nestlé published more details on its moves to invest in regenerative agriculture. The KitKat owner is to invest CHF1.2bn over the next five years, with a focus on areas such as biodiversity, soil conservation and the regeneration of water cycles.
The company said it has a "network" of more than 500,000 farmers and 150,000 suppliers with whom it can implement its regenerative farming policies.
In May 2023, Nestlé's international cereal venture with General Mills, Cereal Partners Worldwide, set out its target to be net zero by 2050.
First, CPW wants to halve its greenhouse gas emissions by 2030 and reach net zero by 2050.
By 2025, 13% of CPW's cereals will come from "regenerative agricultural practices", the Cheerios marketer said.
The venture said it had worked with Quantis, an external consultant, to conduct a life-cycle assessment and help it "prioritise the actions it needed to accelerate and introduce and set science-based targets". The goals are by the Science Based Targets Initiative.
PepsiCo
In January 2021, PepsiCo set a target for absolute greenhouse-gas emissions and a pledge on net-zero emissions.
The food and drink manufacturer aims to achieve net-zero emissions by 2040, with the US food and beverage giant underlining the commitment covers all three scopes of emissions faced by business.
The Quaker cereal and Lay's snacks owner also laid down a target to cut absolute greenhouse gas emissions across its value chain by more than 40% by 2030 against a 2015 baseline. Like Nestlé, PepsiCo said its targets are approved by the SBTi.
It plans to reduce the absolute GHG emissions across its direct operations (Scopes 1 and 2 emissions) by 75% by 2030, against a 2015 baseline. By the same year, the company wants to cut Scope 3 emissions by 40%.
A previous goal set out by the US giant was to lower the absolute GHG emissions across its value chain by 20% by the same year.
PepsiCo said it will accelerate efforts across priority areas including agriculture, packaging, distribution and its operations.
The company said it will increase its efforts in the areas of sustainable agriculture and regenerative practices. In Europe, for example, PepsiCo will roll out technology to produce a low-emission fertiliser, made from potato waste at its Walkers and Lay's crisp factories.
By the end of 2021, the group wanted its operations in 15 countries to be using renewable electricity only.
Mondelez International
The snacks heavyweight committed to a 2050 net-zero emissions target across its full value chain in November 2021.
Mondelez said at the time the new pledge was built on its science-based targets set out in 2020. The Cadbury chocolate owner said it planned to lay down "time-bound" interim goals over the next two years in line with limiting global warming to 1.5°C under the Paris Agreement, adding it will monitor progress annually across scopes 1-3.
Early in 2020, the US food manufacturer updated its emissions goals to seek a further 10% reduction across its manufacturing operations by 2025. At the time, the Oreo maker said it was on target to meet its initial objective of a 15% cut by the end of that year as it sought to extend the company's objectives across the supply chain, or Scope 3 emissions.
In November 2021, Mondelez said it was ahead of target with a 24% reduction in CO2 emissions from manufacturing last year, along with a 33% cut in water usage, compared to its goal of 10%. Total waste was also cut by 31% versus a target of 20%.
Mondelez said it will continue to convert its global manufacturing electricity footprint to renewable energy and replace thermal fuels such as natural gas, diesel and gasoline with green alternatives.
"While we've already made significant progress, the road to net-zero will require further transformation of our business as well as global collaboration across industries, sectors and landscapes," Chris McGrath, the vice president and chief of sustainability at Mondelez, said in November 2021.
"We will remain focused on leveraging proven models and available solutions, while at the same time using our scale and influence to help drive technical advancement, public-private collaboration and investment to incubate innovation."
Grupo Bimbo
To coincide with the COP26 climate change summit in Glasgow in November 2021, Grupo Bimbo announced its own net-zero commitment.
The bakery manufacturer set a target of net-zero carbon emissions by 2050.
The company, generally considered to be the world's largest bakery business, said the roadmap towards this commitment had been "carefully defined".
Bimbo identified three intermediate goals on the path towards net zero: eliminating Scope 2 emissions by 2025, as well as reducing 50% of Scope 1 and 28% of Scope 3 by 2030.
The group's initiatives include switching to 100% renewable energy, moving to lower carbon logistics and vehicles, implementing energy efficiency strategies and supporting suppliers and partners in reducing their emissions through technological innovation.
Just Food analysis: Food giants need to pick up pace on greenhouse gas emissions
Mars
Mars is a company that has had more than one attempt at setting emissions targets.
In September 2023, the privately-owned group issued a fresh set of net-zero pledges, the second time in under two years the US giant had updated its pledges on emissions.
The M&Ms sweets owner wants to cut carbon emissions by 50% – or by roughly 15m metric tons – by 2030 across its full value chain. The new target, reviewed by the Science Based Targets Initiative, is linked to a 2015 baseline.
In October 2021, Mars had pledged to lower emissions by 27% by 2025 against the 2015 baseline. However, the company said in September 2023 it had only achieved an 8% reduction – worth 2.6m metric tons – while "growing the business 60% in that time".
The October 2021 announcement saw Mars set a new accelerated target to achieve net-zero greenhouse gas emissions across its value chain by 2050, an update on updated a previous pledge to cut greenhouse gas emissions by 67% by 2050.
Back in 2009, Mars had set a target for its direct operations to reach net-zero by 2040.
Danone
Danone has set a target for zero net carbon emissions by 2050.
Back in 2008, Danone announced a plan to reduce its "carbon intensity" by 30% over five years on operations within its direct scope of responsibility – an objective the company says it "achieved and exceeded" at the end of 2012.
Three years later, the food and beverage manufacturer announced a target for zero net carbon emissions "within its full scope", which also included agriculture. The French food giant said the pledge means it would be covering "the full scope of its carbon footprint", which in 2014 amounted to 18.8 million tons.
Danone, home to brands including Activia and Actimel, set out a target to cut "carbon intensity" by 50% between 2015 and 2030. It also committed to starting to reduce emissions in absolute terms before 2025.
At the time, then CEO Emmanuel Faber said: "Our activities are directly linked to nature and agriculture. The risks of global warming are high and they affect both the natural cycles on which we depend and people's living conditions, starting with family farmers and livestock breeders. Today we have decided to go much further and we are adopting another decisive step for a resilient growth model."
Two years later, Danone set two interim targets, approved by the SBTi, to: one, reduce its emissions intensity by 50% across all three Scopes between 2015 and 2030; and, two, cut its absolute emissions by 30% on Scopes 1 and 2 between 2015 and 2030.
In September 2019, Danone signed the "Business Ambition for 1.5°C pledge" at the UN Climate Summit, undertaking to reach its peak emissions in 2020. Danone said that pledge "represents a significant acceleration of Danone's GHG emission reduction targets, across scope 1, 2 and 3".
In February 2020, the Alpro maker unveiled a EUR2bn (then US$2.19bn) war-chest for spending on sustainability initiatives.
According to Danone's 2020 universal registration document, the company's total emissions in metric tons of CO2 equivalent for Scopes 1 and 2 decreased by 12.4% between 2019 and 2020. The group said that was "mainly due to purchases of electricity from renewable energy sources and energy efficiency improvements. On a like-for-like basis, these emissions decreased by 11.5% compared to 2019 and 38.1% compared to 2015".
The report stated that in 2020 Danone's Scope 3 emissions were 24,974ktCO2eq, compared to 25,869ktCO2eq a year earlier.
Faber had been one of the CEOs at the vanguard of efforts among 'Big Food' to do business more sustainably. In 2021, amid mounting pressure from some investors, he stood down as chief executive but stayed on as chairman. Just a fortnight later, Danone's board decided Faber should leave the business entirely as investor criticism of the French group's strategy continued.
At the end of the year, it was announced Faber would become chair of the International Sustainability Standards Board (ISSB), set up by the International Financial Reporting Standards Foundation.
The foundation already houses the International Accounting Standards Board, which issues the International Financial Reporting Standards, a set of accounting rules for the financial disclosures of public companies.
The new ISSB is setting out to develop "a comprehensive global baseline of high-quality sustainability disclosure standards to meet investors' information needs".
In 2022, Danone set a target of cutting the methane emissions generated by the fresh milk used in its products by 30% by 2030. Methane emissions represented 25% of Danone's full scope emissions, the company said at the time. Fresh milk accounted for approximately 70% of Danone's methane emissions. The remaining 30% was made up by indirect dairy ingredients.
—
Interview: A third of global economy tied to science-based climate targets – Science Based Targets Initiative CEO
—
Bel Group
France's Bel Group has set out to reduce emissions by "one-quarter" by 2035 across the dairy firm's value chain.
The owner of the Babybel and Laughing Cow cheese brands said in February 2022 it joined the SBTi in 2017 when the global objective was to keep global warming below 2C. Its new commitment for Scopes 1, 2 and 3, will involve the "integration of carbon tracking as a tool for steering its activities".
A spokesperson for Bel, which also produces dairy-free and hybrid cheeses, confirmed the company set out plans in 2019 to reduce Scope 1 and 2 greenhouse gas emissions by 42% versus 2017 levels by 2030 – "in metric ton CO2 eq./metric ton produced" – and cut Scope 3 emissions by 27% over the same time frame and the same benchmark year.
"Based on our previous trajectory and by working with business experts, we have reviewed our goals to create a more ambitious action plan to help us reach 1.5°C," the spokesperson said.
"Greenhouse gas emissions at the group's industrial sites come mainly from the energy mix and the processes used to manufacture its products. The group is tackling sources of emissions to reduce the carbon intensity of its production to move toward carbon neutrality for scopes 1 and 2 by 2025. From 2008 to 2020, we reduced our carbon emission from 60% on scopes 1 and 2."
Bel will pursue initiatives to reduce its energy consumption and energy efficiency at its production sites and also use and develop renewable energy sources.
The spokesperson added Bel has defined other objectives and considerations: "What we are already doing (decarbonisation plan for our plants, European feed for dairy cows and grazing for our French breeders, evaluation of the carbon footprint of dairy farms, and a carbon reduction process with all stakeholders in the chain).
"What we believe and anticipate (our economic development, dairy/plant-based rebalancing) [and] the bets we are making on the future with technological breakthroughs such as hydrogen transport."
Bel declined to provide details on its success in cutting emissions to date until the new objectives are certified by the SBTi.
The spokesperson added with respect to Bel's investment plans to achieve its targets that it is "hard to quantify in its entirety, since it is distributed across all of our departments".
However, "since 2018 and since 2020, we have invested more than €50m (US$56.5m) to support our French breeders in the transformation of the dairy sector; nearly €69 million was invested between 2009 and 2020 to reduce Bel's environmental footprint".
Bel emphasised it is working with dairy farm suppliers to "develop more sustainable farming practices".
Chairman and CEO Antoine Fiévet said: "Our new +1.5°C trajectory will have a significant impact, for everyone. It involves our employees as well as all our stakeholders, from our upstream dairy operations to the consumer."
FrieslandCampina
Dutch dairy major FrieslandCampina is aiming to "produce net climate-neutral dairy by no later than 2050".
The co-operative has laid out emissions targets for 2030. Against a 2015 baseline, it has a goal of cutting its Scope 1 and 2 emissions by 63%.
FrieslandCampina has divided its Scope 3 emissions in two classifications. By 2030, the company is aiming to reduce Scope 3 emissions from milk from its member dairy farmers by a third against that 2015 base year. FrieslandCampina says it is targeting a 43% reduction in its "other" Scope 3 emissions, including raw materials and packaging.
Announcing the targets in April 2022, the group said its moves to reduce emissions were "well underway". It pointed to a 28% cut in its Scopes 1 and 2 emissions between 2015 and 2021.
CEO Hein Schumacher said: "Our detailed climate plan demonstrates that we are keen to do our bit. Our targets and concrete actions provide a clear road map towards a significant reduction in greenhouse gas emissions by 2030, putting us on course to achieve net climate-neutral dairy by 2050."
General Mills
The US-based manufacturer of brands such as Betty Crocker, Pillsbury and Old El Paso pledged in September 2020 to reduce emissions by 30% over the next decade.
General Mills has also committed to a longer-term goal to achieve net-zero emission levels by 2050. The US-based manufacturer said the commitment was calculated using methodologies approved by the SBTi.
As of the end of General Mills' 2020 fiscal year, the company says its "GHG emissions footprint had decreased 16% compared to our 2010 baseline".
It said it accomplished this by using energy more efficiently across its owned facilities and by converting to less greenhouse gas-intensive forms of energy.
General Mills is to work with farmers and suppliers to address "key growing dimensions including GHG emission reduction, water management, and soil health in an effort to establish more climate-resilient farms".
JBS
In March 2021, Brazilian meat giant JBS committed to net-zero greenhouse-gas emissions by 2040.
The meat sector has long been under scrutiny for the emissions it generates and JBS claimed to be "the first major company in its sector to set a net-zero target".
The pledge spans the company's global operations, including Pilgrim's Pride in the US and Moy Park in the UK, as well as its supply chain of agricultural producers, suppliers and customers.
As part of JBS' commitment, the company signed on to the United Nations Global Compact's Business Ambition for 1.5°C initiative, which aligns with the aim of the Paris Agreement to limit global warming.
JBS said it will provide a "time-bound roadmap" that provides interim targets consistent with the criteria set forth by the UN's 1.5°C trajectory. The company plans to provide annual updates on progress to ensure transparency and disclose its financial risks linked to climate change, in line with the Task Force on Climate-related Financial Disclosure (TCFD) initiative.
To get to net-zero, JBS outlined plans to invest more than US$1bn over the next decade in emission reduction projects and to eliminate deforestation from its global supply chain by 2035. On emissions from facilities, JBS said it will cut its "global Scope 1 and Scope 2 emission intensity by at least 30% by 2030 against [the] base year 2019".
JBS is also set a target to use only renewable electricity in its facilities by 2040.
And it said it will invest in research and development projects to assist producer efforts in regenerative farming, including carbon sequestration and on-farm emission mitigation technologies.
In July 2021, JBS said it had advanced by five years the date by which it wants to see zero deforestation by its suppliers in a number of domestic regions.
It now wants to end deforestation in the supply chain by 2025 in the Cerrado, Pantanal, Atlantic Forest and Caatinga biomes, matching a previously-announced commitment for the Amazon.
Just Food analysis: Total responsibility, partial control: the food company's climate conundrum
Unilever
The Magnum ice cream and Hellmann's mayonnaise owner pledged in June 2020 to spend EUR1bn (US$1.12bn at the prevailing exchange rate) over ten years to "tackle climate change and protect and regenerate nature".
Unilever unveiled a new "climate and nature fund" and outlined a new target for its carbon emissions among measures it said showed it was "taking even more decisive action" on the environment.
The company said the new funding – to be spent over ten years – would be used on projects "likely to include" landscape restoration, reforestation, carbon sequestration, wildlife protection and water preservation.
A Unilever spokesperson described the fund as "a new allocation of resource specifically to tackle projects that will help to tackle climate change and protect and regenerate nature".
The Marmite maker is aiming to have no GHG emissions from its operations and to "halve the greenhouse-gas footprint of our products across the value chain" by 2030 from a 2010 baseline.
The company said it is "additionally committing to net zero emissions from all our products by 2039 – from the sourcing of the materials we use, up to the point of sale of our products in the store".
Any "residual emissions" in Unilever's supply chain would be "balanced through purchased or self-generated offsets", the group said.
The FMCG giant is asking its suppliers to adopt targets to cut emissions and, according to its 2020 annual report, is "prioritising partnerships with new suppliers who already have science-based emissions targets in place".
Unilever is also introducing a "regenerative agriculture code" for its suppliers, which it said would "include details on farming practices that help rebuild critical resources".
The owner of the Knorr and The Vegetarian Butcher brands also wants to "communicate the carbon footprint of every product we sell". The company plans to set up a system for our suppliers "to declare, on each invoice, the carbon footprint of the goods and services provided".
2020, meanwhile, was the "first full calendar year that we operated our factories with 100% renewable grid electricity", Unilever said in its 2020 annual report. "As a result, our Scope 2 emissions fell by 61% versus last year."
The annual report detailed progress Unilever had made so far against two of the targets to reduce greenhouse-gas emissions.
On Unilever's 2030 target to halve the greenhouse gas impact of its products "per consumer use" against a 2010 baseline (since restated amid a review of GHG calculations), by 2020 the company had achieved a 10% reduction. The group has said progress has been "slower than expected".
Within Unilever's food and refreshment arm, the impact had been cut by 30%. Emissions from its beauty and personal-care division increased by 10%, driven primarily by the "acquisition of brands with high greenhouse gas emissions
associated with consumer hot water use, including hair and bath/shower products".
On the aim to reduce in absolute terms Scope 1 and 2 emissions by 100% by 2030 (against a 2015 baseline), Unilever's annual report achieved a 60% cut by the end of 2020.
In May 2022, Unilever ice-cream unit Ben & Jerry's set a target to "bring greenhouse gas emissions on 15 dairy farms to half the industry average" by the end of 2024. A pilot programme, dubbed Project Mootopia, is being used on the farms, which will look to look to tackle enteric emissions from cows and reduce methane from manure.
Kraft Heinz
In 2017, Kraft Heinz – formed two years before with the merger of Kraft Foods Group and H.J. Heinz – released its inaugural CSR report, which included a target of reducing greenhouse gas emissions by 15% by 2020 (per ton of product, as measured against a 2015 baseline).
In the company's 2021 ESG report, it disclosed it had in fact managed to lower its GHG emissions by 8.56% – while also missing targets on water use, energy and waste.
Kraft Heinz said it had failed to meet the targets as it "contended with former supply chain challenges".
Water use decreased by 0.02%, energy use decreased by 2.69%, while GHG emissions decreased by 8.56%.
In its 2021 ESG report, Kraft Heinz said: "We recognise the shortcomings in our execution in these areas and we have both identified and learned from the gaps, as well as committed to substantially improve in these areas in part through greater accountability, prioritisation and real-time management. Our more comprehensive approach is paying off with our new targets."
In December 2021, the baked beans and soup manufacturer unveiled a fresh set of targets. Kraft Heinz announced a pledge to achieve net zero greenhouse gas emissions across all three Scopes by 2050. The company also set out a "milestone" on that pledge; it is targeting a reduction of 50% across all three Scopes by 2030.
Kraft Heinz is planning to set a science-based emissions reduction target, in alignment with the SBTi, by 2023. The same year, the company says it plans to provide more information on its "roadmap" to net-zero emissions by 2050.
Premier Foods
The UK's Premier Foods set its net-zero goal in October 2021, seeking to be net-zero across all emissions by 2050.
The strategy includes plans to work with its suppliers on a carbon-reduction programme.
Premier said "the group will work to establish supply chain carbon-reduction programmes through its supplier base and work with its partners to develop a decarbonisation plan for its logistics and distribution operations". It is also aiming for a "deforestation-free supply chain by 2030".
The Mr Kipling cakes and Oxo seasonings maker set out its targets in a stock-exchange filing. It has an interim goal to reduce Scope 1 and 2 emissions by 42% by 2030. The company is also aiming to cut Scope 3 emissions by 25% by 2030.
The company has so far cut direct emissions across its operations by 43% from a 2008 base, with a 5.8% reduction during its fiscal year ended on 3 April.
Performance against the targets will be monitored and reviewed annually under an internal governance committee.
Kellogg
The US cereal and snacks giant's carbon reduction pledges date back to 2015.
However, the company has yet to publish a net-zero target.
In 2015, Kellogg announced plans to cut its GHG emissions by 65% across Scopes 1 and 2 by 2050. For Scope 3, the company said it would look to work with suppliers to help "reduce their emissions by 50%" by the same year.
In the company's 2019/2020 "corporate responsibility report", the Special K and Pringles maker said, on the pledge centring on Scopes 1 and 2, it had achieved a 28.6% reduction from a 2015 baseline.
The business, meanwhile, added it had "engaged with direct suppliers that represent 76% of its global spend to report their emissions".
In May 2021, Kellogg issued a EUR300m (US$338.5m in December 2021 terms) sustainability bond to finance or refinance projects around renewable energy, energy efficiency, the circular economy and waste management. The proceeds from the sustainability bond will support issues around climate resiliency, well-being and hunger relief and link to Kellogg's commitment to help create 'Better Days' for three billion people and the planet by 2030, the company said.
On net zero, Kellogg says: "As companies are beginning to publish net zero commitments, Kellogg will consider its approach once there is a globally accepted definition and standard defining the concept. The Science Based Target initiative is developing the net zero protocol that will be released at the end of the year. After the definition and standard are released, we will collaborate with climate experts and partners to determine the best path forward for our commitment to nurturing the plant and protecting resources."
The SBTi launched what it called its "net-zero standard" in October 2021.
In December 2021, asked by Just Food for an update on its net-zero plans, a Kellogg spokesperson said: "As the standards and criteria have just been made public, we will need to perform an in-depth analysis before determining our position.
"We will collaborate with experts and partners in the field – as we have always done – to determine the best path forward for our Better Days commitment to Nurturing Our Planet."
Campbell Soup Co.
US packaged food major Campbell Soup Co. announced in March 2022 new science-based targets to reduce greenhouse gas emissions as part of its overall environmental, social and governance (ESG) strategy outlined in its 2022 corporate responsibility report.
Campbell's targets commit to reduce absolute Scope 1 and 2 greenhouse gas emissions 42% by fiscal 2030 from a fiscal 2020 base year and reduce absolute Scope 3 emissions from purchased goods and services and upstream transportation and distribution 25% within the same time frame.
Mark Clouse, Campbell's CEO, said: "We are taking a holistic approach to ESG and focusing on areas where we believe we can make a meaningful difference as we unlock our full growth potential and create value for all our stakeholders."
The company's corporate responsibility report revealed it has improved the sustainability of its packaging, with Pepperidge Farm signature paper bags now fully recyclable and redesigned V8 multi-serve bottles to eliminate 2.5 million pounds of plastic per year.
Campbell has also transitioned 100% of the its palm oil supply to Roundtable on Sustainable Palm Oil (RSPO) certified sources.
Del Monte Foods
US canned fruit and vegetable manufacturer Del Monte Foods announced in April 2022 a commitment to achieve net-zero emissions by 2050 in line with the SBTi's Net-Zero Standard.
It has also committed to near-term science-based targets to reduce Scopes 1, 2 and 3 carbon emissions.
The company describes its plan as "a clearly defined and measurable path to not only achieve its long-term goal of net-zero emissions by 2050, but also drive near-term and consistent progress for reducing emissions across its supply chain".
Greg Longstreet, the company's president and CEO, said: "As Growers of Good, creating a healthy and more hopeful tomorrow has been at the core of Del Monte Foods' purpose for over 130 years. Committing to a net-zero emissions goal, aligned with SBTi, extends our environmental sustainability commitments and gives us aggressive and measurable milestones to reach as we strive to nourish the planet, people and communities for many generations to come."
To achieve its net-zero goal, Del Monte Foods plans to reduce or eliminate the majority of its existing emissions rather than purchase external carbon credits to offset emissions.
Cloetta
Sweden-based confectionery group Cloetta announced in July 2022 it had set climate targets to reduce greenhouse gas emissions in support of the Paris agreement. The targets have now been approved by the SBTi.
It has committed to reduce its greenhouse gas emissions within Scopes 1, 2, and 3 by 46% by 2030 from a 2019 base year.
Henri de Sauvage-Nolting, CEO of Cloetta, said: "Setting ambitious climate targets requires a step-change in the way we as a company address our actions and responsibility for our climate footprint. It will encourage and require collaboration throughout our entire company and supply chain."
Cloetta said it aims to achieve its targets by eliminating high-impact greenhouse gases from products and improving efficiency throughout its operations and supply chain. It also intends to invest in a new sustainable greenfield facility in the Netherlands.
Fonterra
In July 2023, New Zealand dairy heavyweight Fonterra announced a "lift in its decarbonisation ambition" with a new Scope 1&2 emissions reduction target which it said will be achieved by bringing forward some of its work to get out of coal.
Fonterra CEO Miles Hurrell said the co-op is targeting a 50% absolute reduction in Scope 1&2 emissions by 2030, from a 2018 baseline, an increase on its previous target of a 30% reduction by 2030.
"Fonterra's Scope 1&2 emissions largely come from our manufacturing operations and supply chain. Strengthening our emissions reduction target supports our ambition to be net zero by 2050," he said.
Achieving the new target will require Fonterra to continue to undertake energy efficiency improvements and fuel switching to renewable energy source activities across its milk collection fleet and manufacturing sites, with a focus on the six where it uses coal.
To do this, Fonterra is to receive a government contribution of up to NZ$90m ($55.8m), via its Government Investment in Decarbonising Industry (GIDI) fund, which will contribute to the company's forecasted investment of NZ$790m in the project.
Hurrell said: "As a co-op, Fonterra understands how we can achieve more by working together. The addition of government funding enables us to lift our 2030 ambition to reduce Scope 1&2 emissions by 50% and optimise our process to get out of coal by 2037.
"Our decarbonisation plan will see us explore multiple technologies to ensure the most efficient phase out of coal and transition to renewable energy across our manufacturing sites, while building resilience into our operations.
"We are already well underway with shifting our manufacturing operations to renewable energy sources. Over the past five years, we have carried out decarbonisation projects at five different sites and we're looking forward to continuing this momentum."