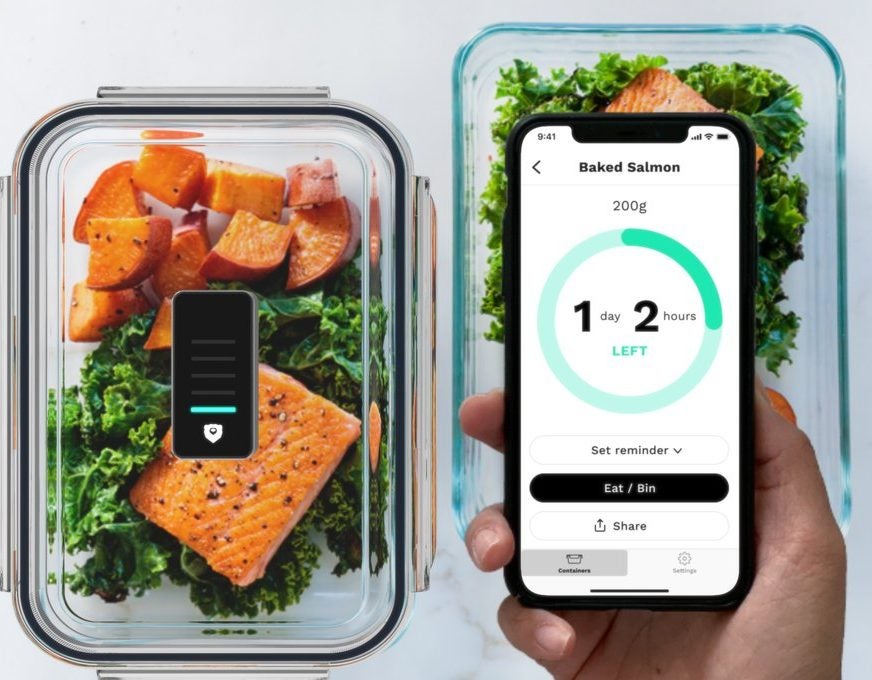 How food is packaged has a significant impact on its freshness, shelf life, how long it's edible, and food waste. Packaging is not the only factor – but it has a major role to play in the battle against food waste.
"We're throwing away so much food," Susan Hansen, a global strategist covering food and agricultural supply chains for Netherlands-based financial-services group Rabobank, says. "Part of the reason is because the packaging isn't right."
Much of the talk and action on packaging has focused on reducing the use of single-use plastic. However, in recent years, food manufacturers in certain sectors, particularly in fresh categories, have made notable changes to the way their products are packaged with an aim of reducing food waste along the supply chain.
Dividable forms of packaging are used across the store, with convenience at their heart but also with an eye on waste. Elsewhere, resealable packaging is widely used as a way to pack cheese products.
"With things like fresh meat and fruit, we are noticing that the idea of resealable packaging is becoming more of the norm, in terms of gaining prevalence across a broader range of product types," explains David Barnes, programme manager at Zero Waste Scotland, a government-funded not-for-profit that advises on resource policies.
Modified atmosphere packaging, meanwhile, once seen as cutting-edge and faced with questions over its long-term prospects, is common for meat.
How well do you really know your competitors?
Access the most comprehensive Company Profiles on the market, powered by GlobalData. Save hours of research. Gain competitive edge.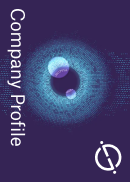 Company Profile – free sample
Thank you!
Your download email will arrive shortly
Not ready to buy yet? Download a free sample
We are confident about the unique quality of our Company Profiles. However, we want you to make the most beneficial decision for your business, so we offer a free sample that you can download by submitting the below form
By GlobalData
"It's much more widespread, but relatively recent, in terms of changing the mix of the air that's sealed in the pack, in order to protect the product shelf life," Barnes says.
"That's being widely used in fresh, non-frozen meat products at the moment. Five, ten years ago that was in trials and very cutting-edge. People were talking about whether that was going to be feasible at scale but we are now seeing a significant proportion of the market using modified-atmosphere packaging."
A new box of tricks for food packaging
Tests and trials are taking place worldwide on how additional technology can be used on and alongside packaging to protect a product's freshness and, it's hoped, help manufacturers preserve shelf life along the supply chain and discourage consumers in the home from throwing away food that's perfectly safe to eat.
"A lot of good work was done to rationalise the number of best-before, use-by dates, and things that were confusing the customer, but research has shown the consumer still has the tendency to play it safe in terms of throwing good food away just because it's been opened or it's past the best-before date," Barnes says.
When it comes to food, so-called intelligent packaging is used to monitor, for example, freshness or shelf life. Time-temperature sensors can be used to show how fresh a particular food is.
Evigence Sensors is one business to have developed sensors and last month, X5 Retail Group, one of Russia's largest food retailers, unveiled labels it has devised with the Israel-based tech firm to use on ready meals.
"Each sensor is specially engineered to correspond to the time-temperature effects for the food it is designed for," Tatiana Rakhmanova, the managing director of the retailer's X5 Ready Food division, says.
"The sensor changes colour if the shelf life is about to expire or in the case of non-compliance with storage conditions. Before labelling, the printable sensor is activated using special equipment."
The labels, dubbed Green Dot, are stuck on X5's Smart Kitchen ready meals on the production line at the retailer's manufacturing plant.
"The use of the dynamic freshness indicator technology allows for the independent monitoring of the quality and storage conditions of products by both employees and customers," Rakhmanova insists.
"This, in turn, will help to increase customer confidence in Smart Kitchen products and boost the NPS [net promoter score] for X5's ready-to-eat product offering.
"By introducing a freshness guarantee based on an independent printable sensor that tracks each item's storage conditions, we are offering our customers a new level of quality and transparency, which will boost confidence in our products and our brand."
Danny Hacohen is vice president of business development at Evigence Sensors. He says that the company's tests have included a project with McDonald's – subsequently put on hold due to the pandemic – while the business is also hoping to start a trial with Tesco to monitor the freshness of flowers sold by the UK's largest retailer.
"Rotisserie chicken is something we're looking into," he adds, setting out the range of product areas on which Evigence Sensors is hoping to work around the world.
"We were supposed to start a pilot [in Germany] two months ago and it was postponed. Bagged salads in the US, I cannot quote the retailer itself but bagged salads are a very major category that [they] are interested in.
"They did some trials, but everything was postponed [due to Covid-19]. Fortunately enough, we managed to do the Russian project just through Zoom. We didn't even go there."
X5 is embarking on a marketing push to educate consumers about the new Green Dot labels, Hacohen says: "If you go to a store, you don't know what a freshness sensor is, right? You need to be educated. It does not replace – it's important to say – the date code. The date code is still regulated."
"But this gives another perspective, in which it mimics the exact condition the product went through, from production through the supply chain, through the distribution centre, into the stores and on the shelves. The date code does not give you any [of that] information."
The labels, he adds, would encourage shoppers that food could still be eaten even if past the 'best-before' date.
BlakBear, a UK-based start-up founded by scientists from Imperial College, is another fledgeling business aiming to help food manufacturers and retailers waste less food. The company sells freshness sensors and a cloud API to, it says, "improve quality control, reduce rejections, and cut food waste from producer to consumer".
"We're measuring protein, really. We're measuring the gases that come off protein from inside packages," Dr. Max Grell, BlakBear co-founder and CEO, says.
"We have different devices. We've got larger ones, which are a bit more like a credit card than a label and are reusable. We've also got compostable smart labels that are more for individual packaging.
"Either way, the data goes to the cloud, through a phone [using an app] or through another reader, and that's where the machine learning comes in and starts determining what the freshness is in terms of the microbiology and also what the shelf life is."
BlakBear's technology is being tested on fresh products, such as meat and seafood, as well as prepared products including sandwiches and salads. Grell puts forwards the benefits of the firm's solution.
"Quality control is expensive and labour intensive. It's difficult to do and it's often manual, done by humans," he asserts.
"Cold chain with short shelf-life foods is hard. It's impressive what is done at the moment to keep a supply of fresh food on-shelf but it's not perfect. Food has to leave the fridge to get back on-shelf and to get driven home, often by a consumer, so there are breaks in the cold chain and it's hard to know what that does to shelf life.
"And, even at home, for people like us, judging food at home is hard. If it's a minute past the use-by date, is it bad? If it's just gone one minute past midnight, does that mean it's spoiled? Often it doesn't but sometimes it does.
"Either way, it's clearly going wrong because one in ten people are getting food poisoning each year. It's expensive to do the quality control and it's clearly not perfect all the way through. If you can't measure food, you can't fix this. That's what we do. We measure food."
Grell says BlakBear is "running pilots now with selected companies", although he refuses to be drawn on their identities. "Companies want to keep their interest in this kind of thing secret." He does, however, indicate the first announcement of a tie-up is on the horizon. "It should be in a month at most. We're at press-release stage on a number of fronts."
HKScan, the Finland-based food group centred on meat, with operations across the Nordic and Baltic states, has made changes to its packaging, including now selling minced meat in tube-shaped packets in Sweden, moving from modified-atmosphere to vacuum packaging, a change that the company says has extended the shelf life of the food by seven days.
Hanna Lehtonen, HKScan's director for packaging development, says that the company is exploring the use of "intelligent" technology to help further in its move to reduce food waste.
"It is possible to add some kind of, for example, inks, smart or intelligent inks, or labels that can tell you whether the food is in a good condition or not," she says.
"We have been introduced with some pilot projects, again, from Sweden for this type of approach. If we think about food waste, there could be a possibility in the future, and we are very interested in doing these kinds of tests but we just need to be careful that we are actually making a correct evaluation."
Lehtonen explains that a label could change colour depending on temperature or oxygen level or text could appear to tell a consumer whether a product is still edible.
"Those are possibilities and I think it's very good to evaluate what the benefit would be from those but it needs to be very sensitive work so that we actually get the correct info."
A plastic problem
What about innovation concerning the packaging itself? SoluBlue is a UK-based packaging start-up that has developed an alternative to plastic packaging that it claims extends shelf-life and reduces food waste. The firm says that its packaging is fully biodegradable and home compostable.
"Our packaging is good for fresh food because it extends freshness. The technology is a natural polymer, which is really important. It is hydrophilic, so it will absorb excess moisture from food," SoluBlue co-founder and CEO Ayca Dundar says.
"In this way, we keep items drier for longer. The thing with fresh foods is, when you pick them, they're still alive and still breathing. Any organism breathing creates moisture and that will create condensation in a closed environment."
She makes further comparisons: "You'll see products like strawberries or cucumbers, wrapped in plastic, a couple of weeks later, will get mouldy in plastic packaging. When that happens, both food and packaging end up in the general waste bin. It's very rare that people would separate the spoiled mouldy food, clean the packaging and separate the items."
"That's very challenging in a retail environment too because we are talking about tonnes of food. When there isn't separation, everything goes to the landfill, creating both food waste and plastic waste that we can't recycle. In our packaging, food doesn't get mouldy. It instead gets dried over months," she says.
It is early days for SoluBlue and the company is looking to conduct market tests with food manufacturers and retailers on extending shelf life and the compostable aspects of its packaging.
"We've done some tests in-house that show that it extends freshness but also stops food spoilage. We witnessed that in our lab. What we'd like to do is produce enough packaging to be able to test with a partner who would work with us in retail environments and conditions.
"Different environments will end up with different results and we just want to get third-party validation on that," Dundar adds. "We are in talks with a couple of fresh food producers in the UK."
Dole Food Co., the US-based fruit-and-vegetables supplier, is one major packaged-food group looking very closely at developments in packaging. Among a series of sustainability pledges is "moving towards zero fruit loss from Dole farms to markets" by 2025.
"Fruit loss is a huge, huge problem," Christian Wiegele, who is division president of Dole's Asia Fresh business, says. "From farm to market, depending on which source you use, it's between 30% and 50%."
However, Wiegele says that Dole is looking at another kind of technology to "help us to extend naturally shelf life" – and it doesn't involve packaging.
"We're looking [at] natural coating to extend the shelf life," he says. We are exploring a natural coating solution to extend the shelf life of our avocadoes. We are exploring several solutions from around the world. Natural coating is one available technology but we are in the discovery phase and still considering other techniques."
"This will be a long journey and a great opportunity for us to think out-side-of the box bringing external technologies in to help us to bring access to nutrition."
Wiegele is coy about revealing specific details: "It's a bit too early for us to mention any names, but we'll be happy to let you know the results of our trials in a few months' time."
What is clear is that various tests and trials are taking place across the industry. The different types of technology remain in their very early stages and, of course, there are huge challenges of cost, commercialisation, and consumer education.
However, innovation is happening and there is optimism that moves will be made to ensure packaging plays its role in the bid to eat into the mountain of waste produced along the supply chain.
This article originally appeared in the June 2021 issue for Just Food's bi-monthly digital magazine.