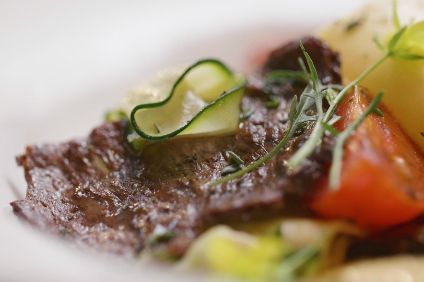 Cultured meat – sometimes known as 'clean meat' or 'slaughter-free meat' – is gaining traction as start-ups continue to unveil their latest lab-grown wares. However, a number of challenges remain when it comes to scaling up operations and bringing this new-fangled food to consumers.
Creating meat purely from animal cells may once have seemed like science fiction. However, as science has evolved and concerns about the impact of meat production environment and about global hunger have continued to grow, investment in 'cultured meat' has hit an all-time high, and its biggest proponents believe it could be a game-changer for the global food industry.
Cultured meat creators are racing to shake off the 'lab-grown' label, scale up their operations and bring products to market. In addition to sidestepping animal slaughter, cultured meat is expected to reduce the amount of land used up by conventional farming methods, cut down on energy and water requirements for rearing animals, and substantially reduce the agricultural industry's carbon and methane emissions.
In recent years, scientists and start-ups have made significant breakthroughs in cultivating beef, poultry and seafood through in vitro tissue engineering methods. Israel is becoming something of a haven for the practice, with the government recently pouring $25m into an incubator fund to support cultured meat companies Future Meat Technologies and Supermeat. Another Israeli start-up, Aleph Farms, announced it had created the world's first lab-grown steak last December.
Elsewhere, US-based Just is gearing up to sell chicken nuggets borne from chicken feather cells to several restaurants, while researchers at Bath University in the UK recently announced they had begun growing animal proteins on blades of grass. However, a number of financial and political implications remain to those trying to bring cultured meat to the masses.
Bringing clean meat to the masses
How well do you really know your competitors?
Access the most comprehensive Company Profiles on the market, powered by GlobalData. Save hours of research. Gain competitive edge.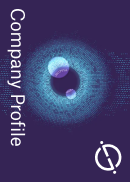 Company Profile – free sample
Thank you!
Your download email will arrive shortly
Not ready to buy yet? Download a free sample
We are confident about the unique quality of our Company Profiles. However, we want you to make the most beneficial decision for your business, so we offer a free sample that you can download by submitting the below form
By GlobalData
Although methodology differs, cultured meat is generally formed via in vivo cultivation of a live animal's adult muscle stem cells, which multiply to form muscle tissue in a nutrient-rich growth medium. Crucial challenges for the future include developing more cost-effective growth media for feeding cells, better 'scaffolding' materials – used to shape generated tissues into meat – and bioreactor platforms that will enable production of cultured meat on a larger scale.
The major challenge is cost. In 2013, Dutch stem cell researcher Mark Post revealed the world's first lab-grown hamburger had cost around $325,000 to create. Although this figure encompassed the entire R&D effort, significant progress has been required to refine meat production so it can compete on a commercial level.
Aleph Farms CEO and co-founder Didier Toubia says the company can produce thin strips of steak at a cost of $50 each over a three-week period. Instead of growing each muscle fibre individually and combining them later, as with Post's burger, the steaks are made using a bio-engineering platform that replicates conditions inside a cow, allowing for isolated cells taken from an animal to generate new cells that eventually form a fully 3D structure.
Toubia says that the company is now trying to create a commercial product that will be grown in large-scale 'biofarm' facilities, comparing the process to hydroponic farming methods currently being explored to grow fruit and vegetables. The current plan is to start selling the meat in selected restaurants in the next few years.
"It's still expensive but we've gone a long way," he says. "We believe that when the tissue production method moves to bio-farms, the price will go down."
New technologies are being developed that will make it cheaper to carry out this process (the company's steak is produced using a serum-free growth medium, for example). Initial entries to the market are inevitably going to be more expensive, Toubia says, but he adds that this has also been observed in plant-based meat alternatives that have gained traction, such as the Impossible Burger created by California-based Impossible Foods.
"Depending on how quickly we can scale, and the product reaching wide acceptance in the market, the price will go down accordingly," says Toubia.
Energy efficiency in cultivation methods
The Food and Agriculture Organisation of the United Nations has estimated that livestock – including poultry – accounts for around 14.5% of anthropogenic greenhouse gas emissions released worldwide. It also claims that around 26% of the world's terrestrial surface is used for livestock grazing, while a third of all arable land is used just to grow crops to feed these animals. Nevertheless, livestock produces less than 20% of calories required globally, marking a clear distinction between environmental impact and human requirements.
Toubia says that the major sustainability benefits of cultured meat will be found in reducing the land mass required for livestock, and sustenance to feed them. Nevertheless, the fact that cultured meat is still in a largely nascent, untested industry phase, it's difficult to say what exactly its environmental impact will be.
Published in February as part of the Frontiers for Sustainable Food Systems journal, a new study suggested that lab-grown meat could actually be worse for the environment in the long run than livestock farming. While methane emissions would be reduced, the report's authors argued that cultivating meat could end up generating higher concentrations of CO2 over the same period, and that CO2 remains in the atmosphere far longer than methane.
It should be noted that the study considered a period of 1,000 years, and it's highly likely that methods for cultivating meat will evolve over this period. Toubia says that Aleph Farms is committed to promoting energy-efficient technologies, but that it's not clear what the energy advantage would be yet as the processes are still under development.
"The main sustainability advantage within cultured meat is on land and water, and not necessarily energy per se but that's something which we'll know a lot better within the next couple of years," he says.
Bringing consumers onboard
As interest surrounding cultured meat grows, pressure is growing for governments to validate the industry and place it. In March, the US Department of Agriculture and the Food and Drug Administration announced that they had established a new framework on how cell-based meat and poultry should be regulated. One of the questions still to be answered is how clean meat should be labelled, as this ties in with the overall question of consumer acceptance. Will consumers want to eat meat that they know began life in a petri dish?
Toubia says that transparency will be key, and that products should be labelled with as much information as possible so that the customer can make a well-informed decision. In Aleph Farms case, the fact that the meat will be free from GMOs and protected from contamination will be major talking points. Antibiotic use in farming has reportedly led to resistant bacteria strains in meat sourced from livestock, with 27% of US deaths from foodborne illnesses being attributed to eating meat.
However, he also makes the point that nomenclature will be increasingly important. Moving away from sensationalist terms like 'lab-grown meat' and 'test-tube meat' and towards other terms like 'slaughter-free' will be vital for building consumer appeal.
"When hearing a new term (e.g. lab-grown meat), we make immediate associations (e.g. petri dish, scientist)," says University of Bath PhD candidate Chris Bryant, who has carried out extensive research in consumer perception of cultured meat. "If these associations have a negative connotation in the context (of food), we subsequently form a negative view of the concept."
One question that remains is how cultured meat will carve out a niche alongside the growing plant-based alternative market. Giuseppe Scionti, the founder of Spanish start-up Novameat, says that combining technologies used to produce plant-based and cell-based meat will actually be key to achieving the kind of product that consumers expect. His company merged tissue engineering and cutting-edge methods to produce the world's first 3D-printed plant-based beefsteak – an innovation Scionti will speak about at the upcoming London Food Tech Week this May.
"While plant-based meat alternatives already showed their ability to disrupt the meat market in US and Europe current technical limitations are not able to sustain scaled-up production of lab-grown meat – yet," says Scionti. "Merging plant-based and cell-based meat production technologies will therefore be key to obtain meat substitutes that can simultaneously exhibit the taste, appearance, texture and nutritional values of animal-based meat products, especially in the case of fibrous meat structures, such as beef steaks."
Which consumers are most likely to buy cultured meat?
The success of plant-based meat alternatives has demonstrated increased concerns about health, animal welfare, and the environment among consumers. Bryant says that cultured meat could target consumers who are perturbed by animal welfare issues made all the more visible by the internet, but who like the taste of meat too much to give it up.
"People who are supportive of cultured meat tend to be young, well-educated city-dwellers," he says "This is the demographic who are typically the first to adopt new technologies in general. People who are opposed to the concept are generally high in 'food neophobia' – a measure of aversion to novel foods – and some also show traits associated with conspiratorial ideation.
"We see quite consistently that people who are more familiar with the concept tend to be more accepting, and therefore we expect consumer acceptance to increase over time as more people hear about it.
"There is some evidence to suggest that Americans are keener on the idea than Europeans, though there are solid markets in both areas. We recently discovered, to our surprise, especially high acceptance of cultured meat in India and China, two countries where demand for meat will rise as millions rise out of poverty. Catering to these markets will be crucial to curtail the worst effects of meat production on the planet."
Cultured, clean, slaughter-free – whatever the terminology, it's clear that there is still a long way to go before we begin to see this innovation more frequently on store shelves. But Rome wasn't built in a day, and the amount being invested in cultured meat indicates a level of optimism surrounding the concept that could belie major gains in the future.
"The biggest challenges are technical, but producers are confident of overcoming these with more time and research," says Bryant. "Identifying efficient cultivators, finding cost-effective culture media, and scaling up production processes are all challenges that companies are racing to overcome. There is more and more investment in solving these issues, and I am optimistic that producers will overcome them."