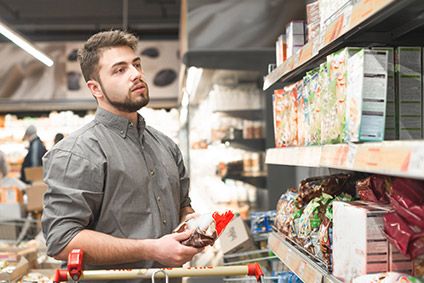 US manufacturers Post Holdings and TreeHouse Foods have called time on their proposed breakfast-cereal transaction amid opposition from competition officials. What are their options now? Dean Best reports.
It was not going to be the biggest deal Post Holdings and TreeHouse Foods had ever struck – but, for both US manufacturers, their planned transaction in the country's breakfast-cereal market looked set to have strategic benefits.
Last May, Post, a major US breakfast-cereal business through brands such as Honey Bunches of Oats and Great Grains, announced it would buy the private-label, ready-to-eat (RTE) cereal arm of TreeHouse Foods.
Post had (and has) exposure to the US market for private-label cereal through two businesses: the brand-centric, 100%-owned Post Consumer Brands, home to Honey Bunches of Oats, Great Grains and others.
The company also has a majority stake in 8th Avenue Food & Provisions, the own-label supplier it created in 2018 with private-equity firm Thomas H. Lee Partners.
While not transformational for Post, an acquisition of TreeHouse's RTE cereal assets, including two production facilities, was set to, as well as boost sales, present opportunities for synergies.
For TreeHouse, the deal was to be another disposal the company was willing to make in its bid to streamline its operations in order to pay down debt and boost profits. "Selling the ready-to-eat cereal business allows us to bring greater focus to the TreeHouse organisation and represents another step on our portfolio optimisation journey," TreeHouse president and CEO Steve Oakland said in May.
Two weeks after Post and TreeHouse announced their planned transaction, they revealed US competition watchdog the Federal Trade Commission (FTC) had granted early termination of the waiting period under the country's HSR Act, a move that satisfied one of the closing conditions of the deal. Post said it expected the deal to be finalised in July.
Come July, however, Post said the FTC had subsequently "indicated that it is currently reviewing the transaction in more detail" and, six days before Christmas, the company had further news for the market, announcing the watchdog had told the companies it would oppose the deal.
Post president and CEO Rob Vitale said he was "disappointed and perplexed" by the FTC's decision over a deal he claimed would lead to "more effective competition in the $9bn ready-to-eat cereal category". At TreeHouse, Oakland said the FTC's move was "unfortunate", adding: "We are highly disappointed because we believe the transaction would enable Post to offer retail customers a full suite of ready-to-eat cereal offerings."
The FTC was looking at the deal very differently, arguing the transaction would give Post "more than a 60% share of an already highly concentrated market and eliminate the vigorous competition between them to serve grocers across the country". It added: "The proposed merger would remove the competitive pressure that has driven higher quality and lower priced cereals for American families."
A little more than a fortnight after Christmas, Post and TreeHouse announced the end of their plans. On Monday, Post put out a brief statement to say the deal had been "terminated". TreeHouse's Oakland explained why the company had agreed to bring an end to the deal and said the assets set to change hands would go back on the market.
"After thoroughly evaluating our options and the potential outcomes, our board has determined that terminating the agreement with Post and immediately seeking another buyer for the business is the proper course forward," he said. "Unfortunately the business risk, necessary resources and extent of time required to challenge the FTC's position was not in the best interest of our constituencies."
And so a new buyer will be sought for a business estimated by Wall Street analysts to generate around US$250m in sales.
"We believe the company will be successful in selling this business still," analysts at US investment bank Stifel Nicolaus said on Monday. "Given our estimate for the low multiple Post was paying for the business, we believe a sale to private equity will occur at a relatively similar price to the attempted sale to Post."
Private equity certainly seems to be the most obvious outcome, with deals with other US cereal manufacturers of size now unlikely. The private-label segment in RTE cereal in the US has been pressured for a number of years (as has been the wider category, too) and a private-equity owner will likely look to lean on making operational improvements for any return.
Monday, meanwhile, also saw TreeHouse announce another disposal, with the sale of two manufacturing facilities to local peer Rich Products. Since the unveiling of the TreeHouse 2020 restructuring programme in 2017, the company has closed factories and offloaded a series of assets and the RTE cereal business is seen as the remaining unit to go.
"Once cereal is sold, we anticipate that TreeHouse's portfolio positioning will be complete," Wells Fargo analyst John Baumgartner said.
For Post, while the planned transaction was small, some on Wall Street were looking forward to the boost to earnings the company was on course to receive.
"As Post would have likely benefited from cost-related synergies, the termination results in a foregone source of potential (and likely underappreciated) EBITDA upside over the next two years; we're disappointed by the outcome," Baumgartner said.
The analysts at Stifel had also seen benefits. "For Post, the allure of creating a larger private label cereal business was intriguing, and we believe this business could have been quite incremental to its sales and earnings in the future," they said this week. "Private-label cereal has been quite challenged in its sales outlook for the past ten years, and we believe this combination was the company's best attempt at stemming the ongoing declines in private-label cereal."
Any company worth its salt will keep an eye on the market for further M&A opportunities, although it seems a sizeable deal for Post in the US private-label breakfast-cereal market is unlikely now.
"Aside from opportunistic bolt-on assets (such as TreeHouse cereal), we anticipate that the near term focus will remain on organic growth/internal execution. While that may not check the box for event-driven investors, the absence of M&A and strong free cash flow will drive further financial de-leveraging and likely [be] enhanced by share repurchases," Baumgartner said.
In cereal, Post's attention will turn to its existing businesses: its small private-label exposure and its larger stable of brands, a range of products that make the company the third-largest RTE cereal manufacturer in the US, behind Kellogg and General Mills.
Last autumn, Vitale had spoken about how Post believed the deal with TreeHouse "will allow us to compete more aggressively" in the category as a whole. When Post last publicly spoke about its performance in detail upon the publication of its fourth-quarter results in November, the company revealed something a mixed showing from its cereal stable.
The group wants to strengthen the innovation process within its US RTE cereal business and have the division become a platform for M&A. And, in its most recent annual report, Post said: "We are committed to the effort and we expect to see modest pay-offs in 2020 but to be more impactful starting in 2021."
There will be some disappointment at Post the TreeHouse assets could not assist those efforts.