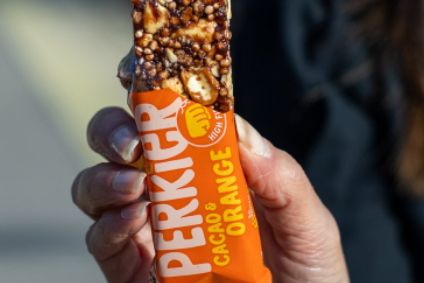 In the second part of his deep dive into the UK snack-bar market, Andy Coyne solicits expert opinion about where the category is headed and what is driving it forward.
In part one of this feature, we heard how UK snack-bar manufacturers had adapted their approach to cope with the demands of the Covid-19 pandemic.
This included a move towards multi-pack formats to target consumers doing their weekly shop and away from single bars, which have suffered because of the demise of traditional on-the-go outlets during lockdown.
It has also meant more companies looking at better-for-you snack bars, chiming with consumer concerns about their wellbeing, magnified by Covid.
And it meant looking at how products are delivered with an increase in the use of online routes to the consumer.
We found that, through such tactics, snack-bar sales have held up well and even increased year-on-year.
The question now, though, as Covid-19 vaccines start to have an impact and the end of current lockdown restrictions can be imagined, is what is likely to happen to this category next?
Well, the good news from a category value perspective is that, although annual growth may not be sustained at the roughly 10% level seen last year, things are likely to remain very much on the up.
London-based data and analytics company GlobalData says: "Although the growth momentum is expected to slow, it will continue to see a positive performance over 2020-2024, recording a CAGR of 7.8% to reach GBP1.50bn (US$2.08bn) in 2024."
One might speculate that the cost per gram for the consumer being much higher for single bars than multi-packs could be a factor in the reduced growth rate.
US bar maker Kind, which has a business in the UK, recently launched multi-packs in the market.
John McManus, Kind's UK marketing director, which is now 100% owned by US confectionery giant Mars, says: "When Covid hit, it [on-the-go] fell off a cliff. We needed to accelerate our multi-pack plans which were already in place.
"Our bars are made with expensive ingredients such as almonds but we have had to make some decisions from a profit and loss perspective in regard to multi-packs. Nobody will buy a three-pack for a fiver."
But McManus suggest there is a lower limit beyond which Kind won't go. "It is a massively-penetrated category but price is a race to the bottom," he says. "You won't see Kind doing half-price offers or BOGOFs [buy one, get one free campaigns]."
McManus suggests the UK snack-bar category is one increasingly appealing to retailers and that could be to the detriment of traditional confectionery.
"It's fascinating in that healthy snacks are now getting to the point where they are returning what confectionery is returning and yet the price per gram is more expensive so retailers are making more money," he says. "On a gondola end, we are just as competitive as confectionery.
"The growing trend around heathy snacks makes it easier for supermarkets to make that choice"
"The growing trend around heathy snacks makes it easier for supermarkets to make that choice. It's an easier jump for them to make. I've worked in health-and-wellness food and drink for years and it has been to a certain extent niche. But in the last couple of years people have proactively educated themselves, both prior to and during Covid."
Theadora Alexander, co-founder of London-based SMEs network and consultancy Young Foodies and small brands 'supermarket' Mighty Small, also sees retailers favouring healthy products but suggests that is also because of the increased attention from regulators being paid to sugar-laden confectionery products and even some cereal bars.
"Legislation will define a lot in this space. We will see a large amount of change in product formulations in the next 12 months," she says.
"Manufacturers of sugary cereal bars will have to take a look at their products. We have seen less of these coming to market and more bars with something added.
"For any snack buyer I've spoken to of late it's about future-proofing the category. They know legislation could wipe out million in current sales. This is coming up in most conversations I have at category director level."
McManus at Kind agrees. "Fundamentally health-and-wellness is here for the next 100 years. Confectionery will continue to deteriorate. There is decades of data now to support this," he says.
With health-and-wellness in mind, one wonders whether snack-bar manufacturers are increasingly competing with the makers of high-protein or high-carb sports nutrition bars. UK companies such as Grenade's products are increasingly being sold to non-gym users and they are widely available in major supermarkets.
But mainstream snack-bar firms are sceptical about whether there is real competition between what they see as very different categories.
McManus at Kind says: "We have a protein line but at a product level I don't feel we compete against them [sports-nutrition firms]. Most people don't need 20g of protein."
Praveen Vijh, co-founder of UK snack bar maker Eat Natural, says: "I don't think it is the same category. Extremely high protein bars have always existed.
"What we offer is a product range that has ingredients that are all understandable. They are all store-cupboard ingredients. It doesn't feel like you are eating a pharmacy. I'm not convinced highly processed sports nutrition bars are the way forward and it is a very different customer base."
Ann Perkins, founder of UK challenger snack bar brand Perkier, agrees. She says: "Consumers are not deficient in protein. It's not something we look at. We try and manufacture what consumers are looking for but also what we need.
"The Government recommends we all fortify ourselves with vitamin D in winter when there is not enough sunlight. And a recent survey suggested 97% of people in the UK eat snack bars but only 34% take a daily supplement."
Hamish Renton, managing director of UK-based international food and drink consultancy HRA Global, is sceptical about whether sports nutrition is offering anything new here.
"It's like back to the future with all of these protein bars. It's like the Atkins stuff from the early 2000s," he says.
He also wonders whether immunity claims will last the course. "If you use a lot of nuts and seeds you will get that [immunity] anyway," he says.
McManus at Kind suggests another major trend.
"One that has been around for years and is not going anywhere is calories. We just did some research and calories was the most popular trend. We've got a couple of products in development including a 'thins' bar – a full-sized bar at 100 calories," he says. "Gluten-free and high-fibre are other call-outs that are very important. These are emerging trends that are becoming mainstream."
Future success is almost always linked to innovation but some of those working in the UK snack bar category, or observing it, remain unconvinced about claims from some new market entrants that they are offering something new.
McManus at Kind says: "The hardest bit is to say what is truly different. To be blunt, some of these bars are pretty similar products to the ones half a metre to the left or right. Innovation is unlikely to be ground-breaking in the next couple of years."
However, Alexander at Young Foodies doesn't entirely agree. "New brands need to add something whether it is protein, taste, special ingredients or taking something away," she says. "But there are a lot of new entrants which has proved you can succeed.
"You will always have the Kinds but consumers want to try new things in this space. With low-cost items consumers are willing to try things like in the wider snacking market. I'm expecting to see more savoury-based options. These are becoming more popular. I'm expecting to see more veg rather than fruit in bars."
Forward momentum in a category can also be driven by M&A activity and after recent deals involving the likes of confectionery giants Ferrero and Mars this could be set to continue.
"Big companies are not brand-builders in this space," says McManus at Kind.
"When they are looking at health-and-wellness from scratch they don't have the strategy or the expertise to do that so it easier to just buy it in. I can see that continuing. It is a bit of a gold rush out there."
Perkins at Perkier agrees. "All our competitors are owned by major companies and that will continue," she says. "The bigger brands will look for snack brands and the companies behind them to buy up."
Renton at HRA Global says: "We are not in the early development of this category now. If you are late to the party you can just buy distribution. It's not looking for outrageous ROIs – it's just dropping this volume into their business model. It's a logical accountancy play – the boring end of M&A."
However, Vijh at Eat Natural – itself recently acquired by Ferrero – is not so sure M&A will continue at pace.
"There are not that many brands left that are not owned by a multinational or a hedge fund," he says.