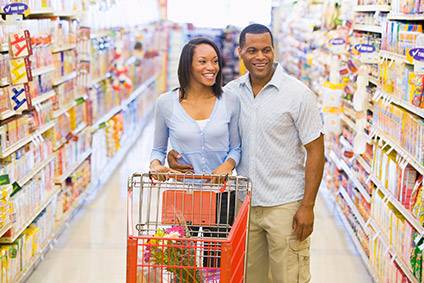 Sustainability efforts and sustainable brand marketing by consumer packaged goods (CPG) companies have to date been a mixed bag – in large part because of a lack of a framework, combined with good data demonstrating its efficacy from a business standpoint.
We're lacking a business case for sustainability in CPG. After all, what's good for the earth isn't always good for investors and the corporate bottom line in the short-term.
Do consumers really care about sustainability? It is a question not infrequently asked by CPG company CEOs and CFOs to those on the team heading up such efforts, particularly when they're requesting funding for this or that initiative.
Increasingly, though, when is comes to considering the modern consumer, who increasingly looks for meaning behind the food and drink brands they buy, the question is being aimed at the legacy brand without a purpose.
Modern consumers want modern brands, including when it comes to packaged goods. Such brands mesh with consumers' lifestyles and offer something meaningful to them beyond what's inside the package. And sustainability in general is headed for top-of-mind importance for today's modern consumer, particularly Millennials and Generation Z, but also with what I've described as "millennial-minded" Baby Boomers.
For example, the popular social media site Pinterest recently reported "sustainable living" is the most searched term around sustainability among Millennials and Generation Z users, up 69% from 2017.
How well do you really know your competitors?
Access the most comprehensive Company Profiles on the market, powered by GlobalData. Save hours of research. Gain competitive edge.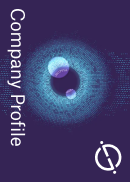 Company Profile – free sample
Thank you!
Your download email will arrive shortly
Not ready to buy yet? Download a free sample
We are confident about the unique quality of our Company Profiles. However, we want you to make the most beneficial decision for your business, so we offer a free sample that you can download by submitting the below form
By GlobalData
Searches for "sustainable living for beginners" are up a whopping 265% among Millennials and Generation Z users of the site, which counts among its top posts those featuring food and food brands.
Generational change is at work here. Millennials and Generation Z consumers simply have higher expectations for brands, including an expectation that CPG companies should be more sustainable and should offer more sustainable brands.
I can hear the CEOs and CFOs in the boardroom now, still saying, 'But do consumers really care about sustainability?' It's just Pinterest after all.
So how about some harder data? Some of the best new work on the value of sustainability for CPG brands came out in March from New York University's (NYU) Stern School of Business.
The Stern School Center for Sustainable Business and IRI released the findings of an in-depth analysis of consumer purchases of CPG products that are marketed for their sustainable attributes. It's the first such study I'm aware of that's seriously attempted to discover the ROI of packaged goods brands and products marketed with an emphasis on sustainable attributes.
The study concluded sustainability-marketed products are responsible for more than half of the growth in consumer packaged goods (CPGs) since 2013.
The NYU researchers analysed comprehensive point-of-sale data provided by IRI on US consumer purchases across 36 product categories, representing approximately 40% of CPG sales, excluding tobacco and alcohol.
The findings are notable. According to the researchers, sustainability-marketed products delivered 50.1% of CPG market growth from 2013 to 2018, while still representing a mere 16.6% of CPG market dollar sales in 2018. The researchers also found sustainability-marketed CPG products delivered $113.9bn in sales in 2018, up by 29% over 2013.
Based on an extrapolation of the analysis, they're predicting sales of $140.5bn by 2023 for products marketed for their sustainable attributes.
Additionally, products marketed as sustainable grew 5.6 times faster than conventionally-marketed CPG products, and 3.3 times faster than the CPG market as a whole. In over 90% of the individual product categories examined, the growth of sustainability-marketed products outpaced total category growth.
As an outgrowth of this research the NYU Stern Center for Sustainable Business has established the Sustainable Share Index. It will do on-going research into sustainability and sustainability-marketed products for years to come.
I strongly suggest CPG company CEOs and marketing executives read the full study and become familiar with the centre's research and future plans.
The findings from the NYU Stern-IRI study point up the increasing reality that sustainable business is good business, as does the results from a 2018 report by Nielsen, which found that sustainability sells.
Major CPG companies like Danone, Nestle, Unilever, General Mills and others, along with a phalanx of insurgent brand smaller companies are beginning to discover that sustainability sells. They're increasingly incorporating sustainability into their mission statements and brand marketing. New brands positioned and marketed primarily with sustainability attributes also are being developed from scratch. It's where much of the growth is, according to the NYU Stern-IRI and Nielsen research.
Not every CPG brand is the same. Some are focused primarily on attributes like price or taste, others on value. Still others offer multiple attributes, as is the case with premium organic brands and products.
However, in today's marketplace where modern consumers have higher expectations of modern brands, sustainability to one degree or another will likely – and is already starting to – cut across all CPG brands regardless of a product's particular primary positioning attribute.
Therefore if my analysis is correct this means sustainability matters in varying degrees for every CPG company, not of course as a key brand marketing attribute, but rather as an element to its overall corporate research, along with being an integral part of the marketing plan. Adding an S for sustainability to the traditional four Ps of marketing might not be a bad idea.
On a cautionary note, CPG companies looking to use sustainability as a marketing position need to be very real and transparent. You can't just talk the sustainability marketing talk. You also have to walk that talk with a genuine company and brand commitment to sustainability.
Today's modern consumer has the same passion to hate a brand as much as they do to love brands, and they have a greater ability today than ever in history to communicate their brand affection or disdain through social media. Today's beloved brand can easily become the object of scorn tomorrow.
Authenticity is paramount when it comes to sustainability claims and marketing. Millennials, Generation Z and "millennial-minded" baby boomers want brands that speak to their lifestyles, that have meaning to them, and that have stories behind them – authentic stories.
Sustainability is one of the key attributes modern consumers want from modern brands. As the NYU Stern-IRI study shows, it's also a key attribute when it comes to overall CPG growth.
Sustainability has been growing like topsy as a consumer hot-button issue for the last five years as has consumer suspicion over brand claims regarding sustainability. As such the CPG industry as a whole needs to do a better job of creating a common definition of what sustainability is, along with making greater strides in creating a common language around it.
But brands always are out in front of the industry as a whole, as should be the case. Therefore it's up to those at the helm of CPG companies and of the sustainable brands directly to lead the charge because today's modern consumers are looking to today's modern brands to not only deliver quality at a reasonable price, they also expect more. They want brands that speak to them and to their lifestyles. They want authenticity. They want transparency. They want brands with stories behind them.
Sustainability is increasingly becoming more and more important to the lifestyles of consumers today. It should also become more important to CPG companies and their brands starting today.
Sustainability sells. But it's much more. It's an opportunity for companies and brands to do the right thing and get rewarded for it by consumers.
just-food columnist Victor Martino is a California-based strategic marketing and business development consultant, analyst, entrepreneur and writer, specialising in the food and grocery industry. He is available for consultation at: victormartino415@gmail.com and www.twitter.com/nsfoodsmemo.