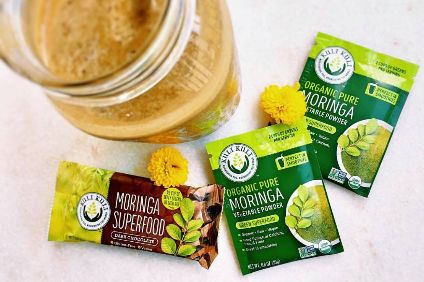 There are signs more actors in the food system are focusing more on biodiversity to try to make their businesses more sustainable. just-food's US columnist Victor Martino explores.
A growing number of food and farm entrepreneurs and innovators globally believe organic isn't quite enough when it comes to the sustainability of our food system.
Instead, these individuals and organisations are putting a major focus on biodiversity, which takes a much more holistic and sustainable approach to food and farming than organic does.
Biodiversity also puts a focus on taste as well as sustainability. Its guiding philosophy involves taking a comprehensive approach to how we grow, produce and develop the foods that end up on store shelves. The goal is to create a more resilient and sustainable food system from the farm to the shelf.
This growing movement, led by organisations like Italy-based Seeds&Chips and New York City-based The Future Market and Food+Tech Connect, took its first big step towards US food industry legitimacy in January at The Winter Fancy Food Show in San Francisco, a city that prides itself on being a leader in food innovation and sustainable food practices.
The Specialty Food Association, which organises the show and its sister summer event in New York City, joined forces with those organisations to create the What's Next in Food pavilion at the January show. The pavilion, which comprised an entire floor of its own, offered ideas and solutions from 14 companies and other groups focusing in the area of biodiversity in food and farming.
The participating companies showcased innovation in agriculture and in food tech. Novel new food products covering a series of areas were featured, areas such as regenerative agriculture and controlled environment agriculture.
Regenerative agriculture is a system of farming principles that help facilitate and increase biodiversity and enrich soil nutrition and the eco-system. Controlled environment agriculture, meanwhile, is the process of growing plants in a greenhouse or grow room.
The pavilion also featured precision agriculture; food quality control; food security; food waste solutions; smart home tools for sustainability; and branded food products made from crops grown using the principles of biodiversity and sustainability.
The biodiversity attraction was packed each day with show attendees interested in learning how to apply the concepts in their companies or industry work.
Among the companies exhibiting at the pavilion were:
Lumen, a farm-to-bottle producer of regeneratively-grown 'superfood' hemp elixirs, based in Oakland in California. Lumen offers cold-pressed drinks made from hemp in its purist form for sale at retail.
Live Kuna from Ecuador, which works directly with Ecuadorian farmers who practice bio-diverse farming. The company makes a variety of branded 'superfood' products – including flours and snacks – from the crops these farmers grow. All of the products offer full traceability.
Kuli Kuli – another firm based in Oakland – which works directly with women farmers in west Africa, South America and the Caribbean that grow the crop moringa using sustainable farming practices. Food giant Kellogg invested $4.3m in Kuli Kuli in 2017, making a bet that biodiversity is a coming trend. Kuli Kuli is catching fire not only for its unique branded products but also for the biodiverse and sustainable farming practices it promotes.
The concept of biodiversity in food and farming isn't a pie-in-the-sky vision being promulgated by a few food futurists with too much time on their hands
The concept of biodiversity in food and farming isn't a pie-in-the-sky vision being promulgated by a few food futurists with too much time on their hands – although there is a little bit of that out there. Instead, it's a real concept and movement that's gathering an emerging force in the US and globally. The level of attendance at the show pavilion was a surprise.
A startling fact behind the need to create a more biodiverse food system is a recent report from the UN's Food and Agriculture Organization, which found 72% of the world's food comes from 12 plants and five animal species. Think about that for a minute. It's far less diverse than most of us would think intuitively is the case. This situation concentrates our food system into a few crops and livestock species that can be susceptible to harm.
But there's a rich diversity of different foods – Kuli Kuli's commercialisation of the moringa plant is a good example – and flavours across the world. Biodiversity, the result of having a variety and variability of crops and animals that we cultivate, commercialise and consume, will make our food system more resilient and better insulate it from threats like climate change.
There is also the intersection of sustainability and taste. Biodiversity offers not just more sustainable farming practices but also commercial opportunities for food companies in the form of the creation of innovative new food products like 'superfoods'.
However, it is pretty much flying under the radar of the big global food companies right now, as was the case historically with organic, non-GMO, plant-based, gluten-free and other innovative food-and-drink categories we now consider to be mainstream. Innovation in food comes from the bottom-up.
My advice to Big Food and others is to get involved in the biodiversity movement. Kellogg has done so in a tangential way with its investment in Kuli Kuli.
Meanwhile, there are indications in the US organic is starting to plateau among consumers. The double-digit sales growth organic once enjoyed in the US has corrected itself to 6-7% annual growth over the last few years. Strong but diminishing.
There also seems to be a growing interest among consumers not so much in whether a product is certified organic but rather in how its ingredients were produced and by whom. This is the growing consumer desire for increased transparency from food companies. Transparency and traceability are growing consumer desires to which food companies need to pay attention.
For the last couple years, when asked in surveys what's more important to them, foods grown organically or foods grown locally, the majority of Americans name locally-grown as most important to them. Know your farmer, know your food is becoming very important to consumers in the US.
Regenerative farming practices are catching on in the US among consumers. Burroughs Family Farms, which is a vertically-integrated farming operation and branded food maker in California's Central Valley, is experiencing growing demand for its branded products, which range from dairy products to olive oils and all featuring ingredients grown using regenerative farming practices, from retailers and directly from consumers through its D2C platform.
Rosie Burroughs, who with her husband runs the food and farming operation, recently told just-food she's seeing the beginning of a new era of consumer interest in knowing how the food they purchase is grown and who it's grown by. She's been in the business for over three decades so she speaks with an historical perspective.
Burroughs, who's a leading voice in biodiversity in the US, teamed up with other California-based food and farming companies to fund the new Initiative For Regenerative Agriculture at Chico State University in Chico, California, which among other activities is helping food companies commercialise products from crops grown regeneratively. Encouraging and promoting biodiversity is key to the initiative's guiding mission.
Emerging movements like biodiversity are key to the future of food – and the food industry. It could evolve into the new organic – embracing but not displacing it. Biodiversity is a more holistic principle than organic.
Sustainability is in the view of many the single most important issue in food and agriculture today. As an industry, we need to pay close attention to biodiversity as a guiding principle in not only the future of food but in its present. It's a serious concern.
just-food columnist Victor Martino is a California-based strategic marketing and business development consultant, analyst, entrepreneur and writer, specialising in the food and grocery industry. He is available for consultation at: victormartino415@gmail.com and www.twitter.com/nsfoodsmemo.