just-food authors and correspondents
Andy Coyne
Biography
Andy Coyne, just-food.com's deputy editor, is a journalist with 30 years' experience, much of it in the business media.
He has edited print and online titles in the UK covering general business, commercial property and international finance.
Andy has also freelanced extensively for national and international magazines and newspapers in India, Hong Kong and the Middle East.
Articles by Andy Coyne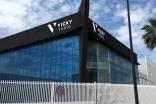 Spain's Vicky Foods seeks to boost international presence with new plant 15 April 2021
Spain-based Vicky Foods is aiming to grow its international business through the construction of a new production facility.
---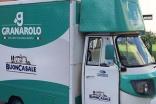 Granarolo takes full control of Italian cheese venture Mulino Formaggi 15 April 2021
Italian dairy firm Granarolo has announced that it has upped its stake in a local cheese venture to take full ownership of the business.
---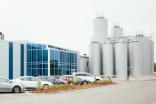 Lithuanian dairy firm Vilvi Group buys Latvia's SIA Baltic Dairy Board 15 April 2021
Lithuania-based dairy firm Vilvi Group has acquired a 70% stake in a Latvian ingredients business for an undisclosed sum.
---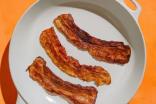 US plant-based meat firm Atlast to expand after cash raise 15 April 2021
Atlast Food Co., a US plant-based start-up producing whole cut plant-based 'meat', has detailed expansion plans following a funding round.
---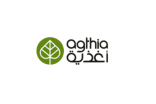 Acquisitions central to Agthia's new growth strategy 14 April 2021
UAE food business Agthia Group has announced details of its plan to become a regional food and drinks "leader" by 2025.
---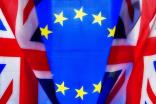 UK food exports to EU improve after post-Brexit slump 14 April 2021
New data have revealed what happened to UK food exports to the European Union in February following a post-Brexit slowdown in January.
---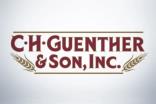 C.H.Guenther names John Buckles as new CEO 14 April 2021
US bakery group C.H. Guenther has named an experienced food industry executive as its new CEO to replace Dale Tremblay.
---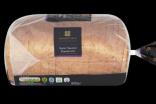 UK bakers Warburtons, Jacksons ink Co-op bread supply deal 13 April 2021
UK bakers Warburtons and Jacksons have signed a deal to supply bread to a major retailer for its own-label range.
---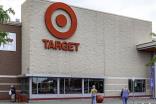 Target zeroes in on food firms with new accelerator 13 April 2021
Target, the US retailer, has revealed details of a new scheme aimed at "disruptive" food and beverage manufacturers.
---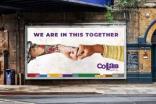 Hatching new ideas – Big Food's incubator and accelerator programmes 13 April 2021
Our guide to some of the main incubators and accelerators operated by major food manufacturers as they look to tap into some of the consumer trends shaping demand.
---